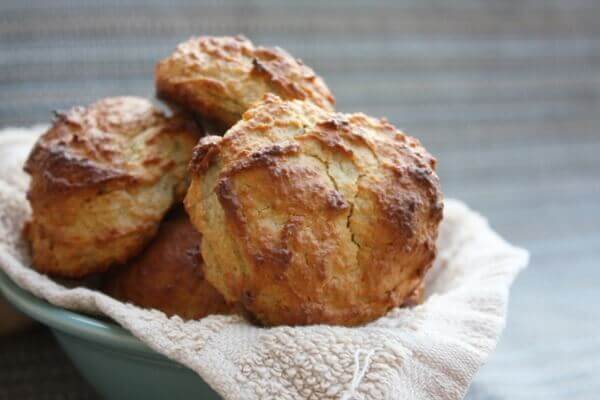 My daughter keeps calling these paleo biscuits "cookies". When my husband tasted them last night he practically declared a holiday in honor of Cara at Health Home & Happiness, who shared them in her Grain-Free Meal Plan (which has been a lifesaver since starting GAPS, btw!).
Me? Well, I made a second batch of these hearty, peasant-style paleo biscuits and hid it from my family. 🙂
Whether nor not you're following the GAPS diet these biscuits are a MUST try. Only three steps and they're ready to bake, too! Pair them with hollandaise sauce for a added yum factor and test them out on your kids. I bet you'll be surprised!
Thanks Cara for letting me share your recipe!
Grain-Free "Looks Like Whole Wheat Biscuits"
Instructions
Preheat oven to 4oo* F.

In a food processor or high powered blender blend all ingredients until smooth; the walnuts will turn into walnut butter.

Line a large baking sheet with parchment paper or grease with coconut oil. Use a tablespoon to drop rounded tablespoon-fulls of batter 2 inches apart on the parchment paper, making 12 drop biscuits. Bake for 12-15 minutes.
Enjoy!