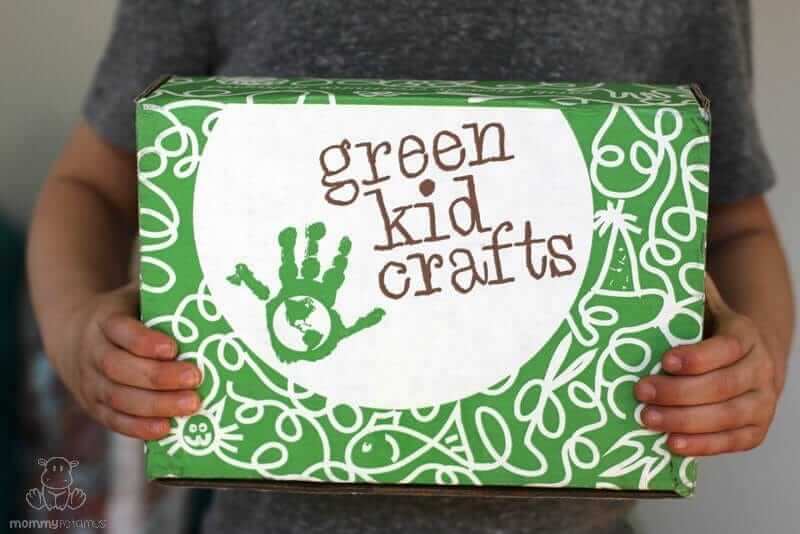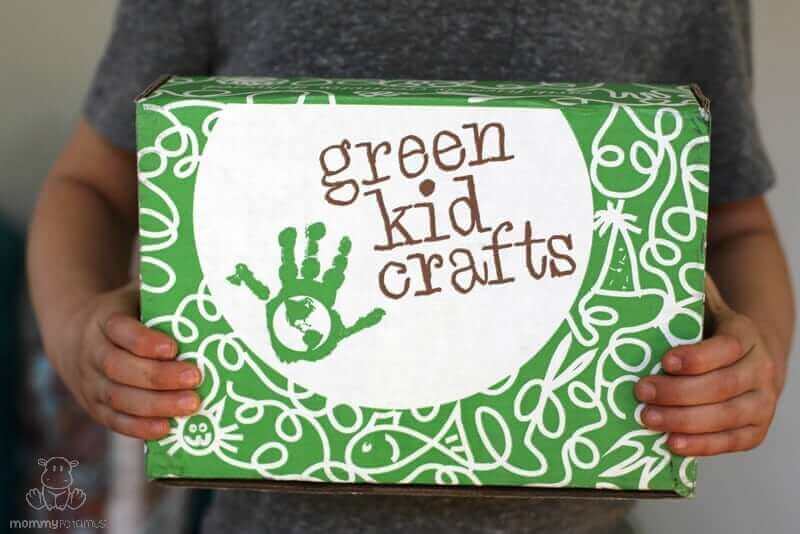 Wishes really do come true! At least some do, like when I put a couple of Green Kid Crafts discovery boxes on my kids wish list, and then my friend Stephanie emails to let me know I'll be getting a free one as part of the Ultimate Healthy Living Bundle that happened last week.
I bought gemstone mining kits from the same company as Christmas gifts, but it was great to get to check out something else as well. Their award-winning boxes are STEM (Science, Technology, Engineering, & Math) focused craft activities that cover all kinds of topics. I've seen some for rainforest science, ocean science, and botany that look pretty interesting.
They sent us the Music Science box, so I thought I'd share what we thought of it:
Update: After I wrote this post we received our next box – a detective kit! My kids learned to dust for fingerprints, write messages using different "invisible ink" techniques, and analyze fingerprints by placing theirs on a balloon and then blowing it up to inspect it. We still have more activities to do and we're having A LOT of fun. Okay, back to the original review . . .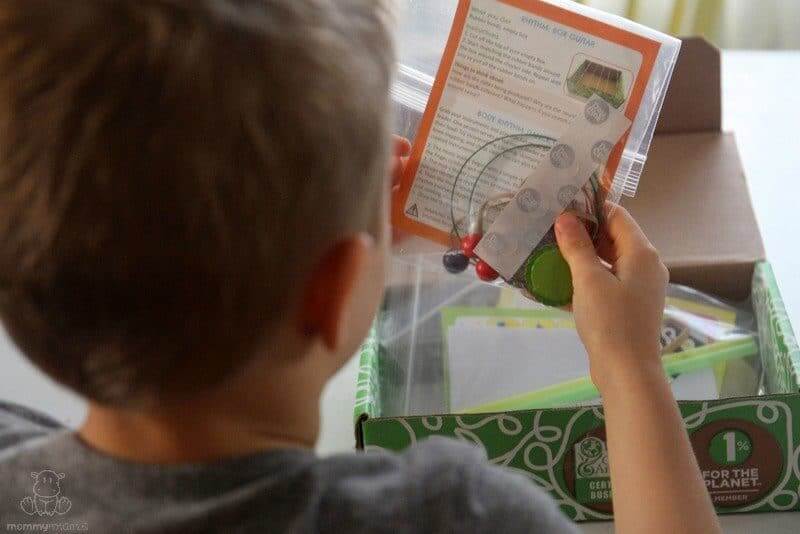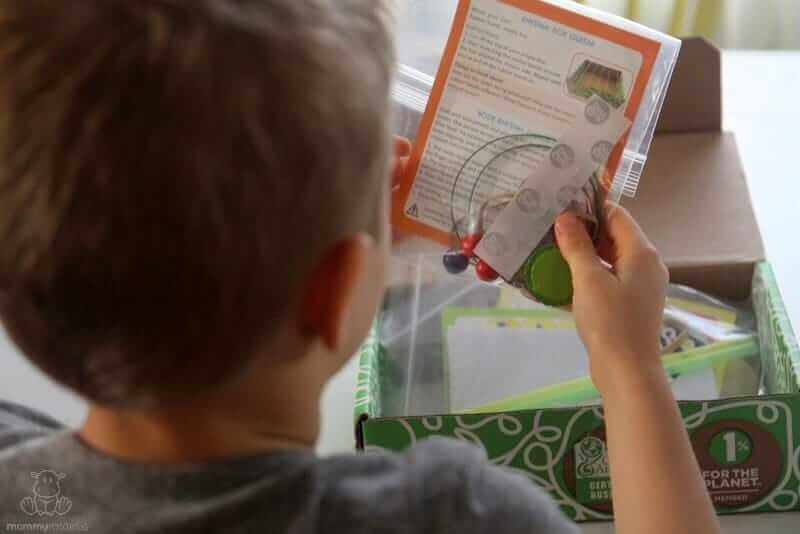 #1: Done. For. You.
I'm gonna be straight with you: When I realized we'd be building instruments my gut reaction was, "Wait, why do my kids need to make things that make MORE NOISE??" . . . but we dove in anyway. I'm glad I didn't let that aspect deter us, because the box came with cards that explain how sound is caused by vibrations, and it led to a really fun conversation with my littles. We put our hands over our throats and felt the vibrations as we hummed silly songs and worked on building the instruments: a kazoo, balloon drum, ankle bells, maracas, finger cymbals and a guitar made out of the box it came in.
Although I love doing some projects from scratch, I really like the done-for-you aspect of these boxes. They're thoughtfully put together, and we were able to dive in without me doing any planning at all. Plus – and this is a big plus – when everything was made the kids entertained themselves with a music making party while I sneaked off into my sauna.
#2: Good for ages 3-10 . . . or 3×10
The boxes are designed for kids from 3-10, and that was certainly true of the music box. My littlest was able to build his own instruments as I read him the instructions while my older kids built on their own.
My kids also loved – and I mean LOVED – the gem mining set.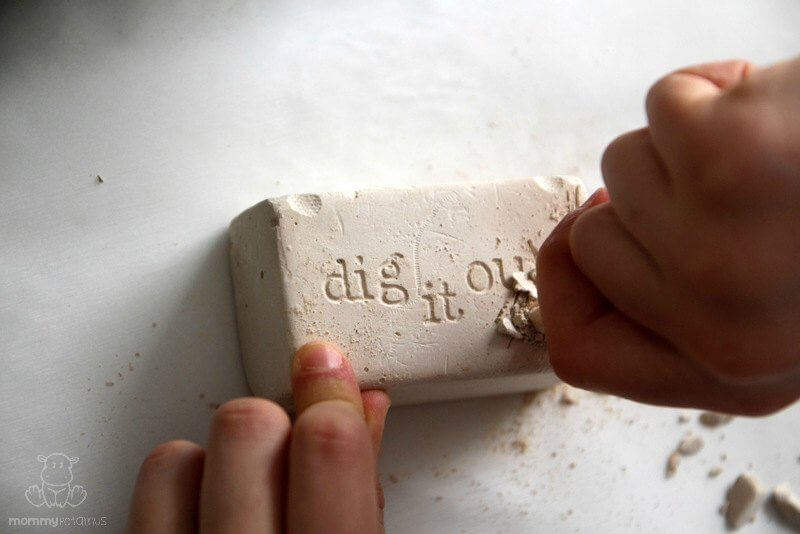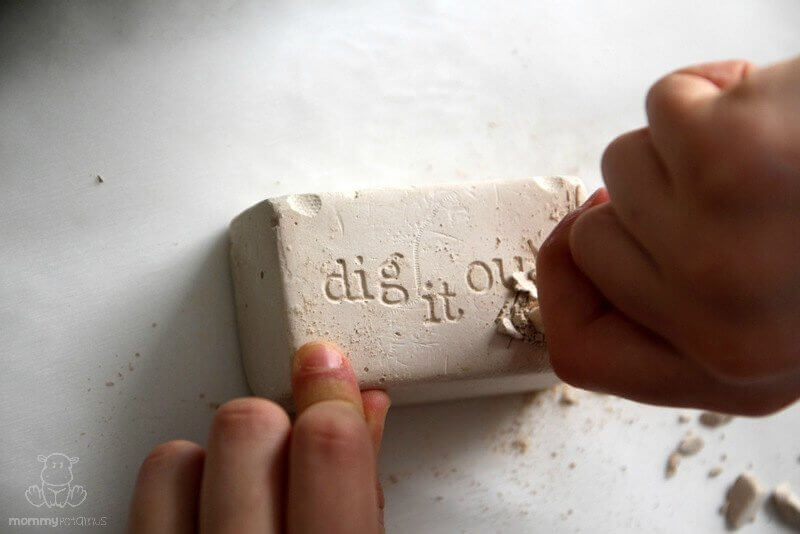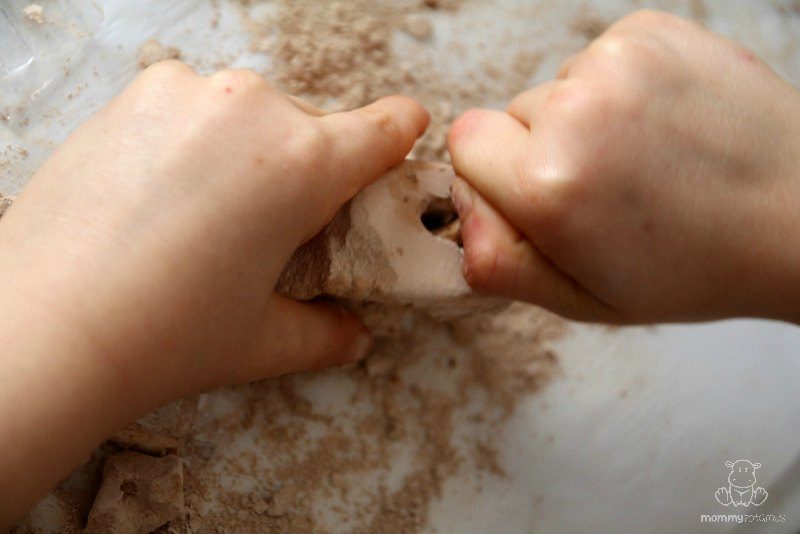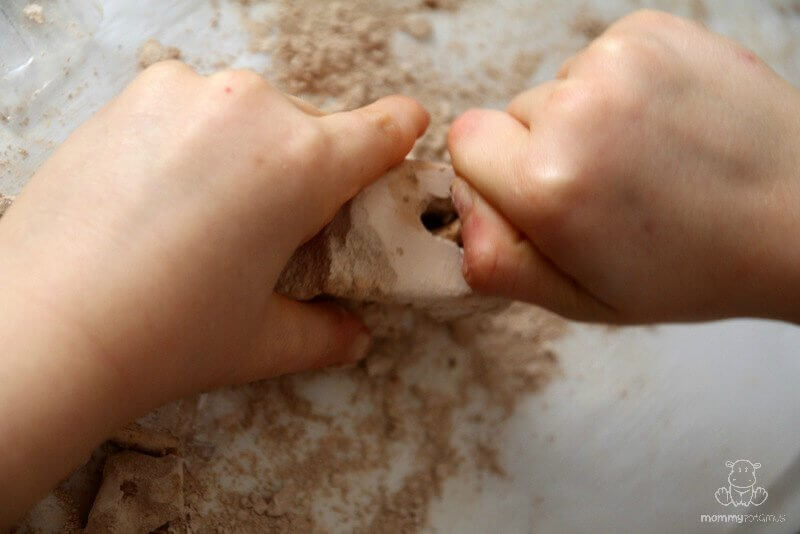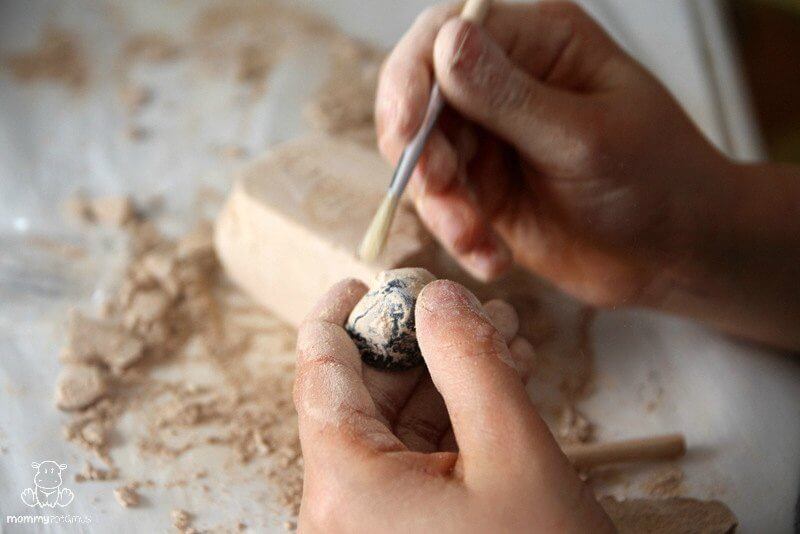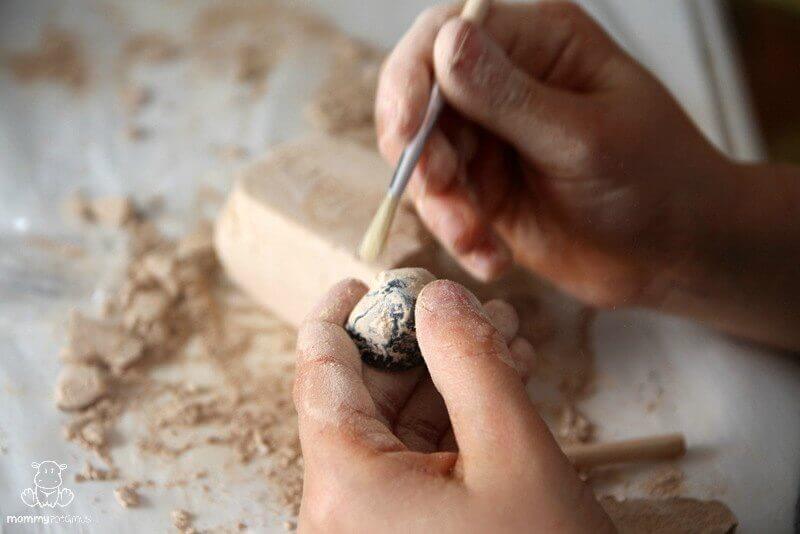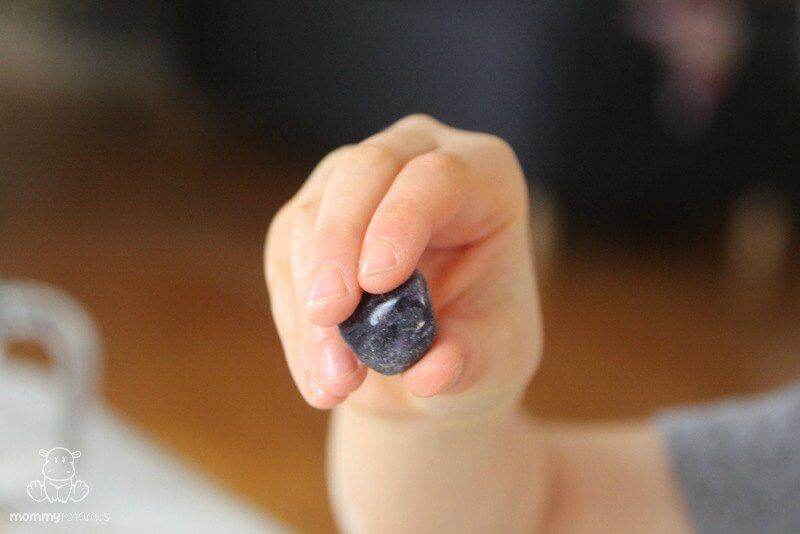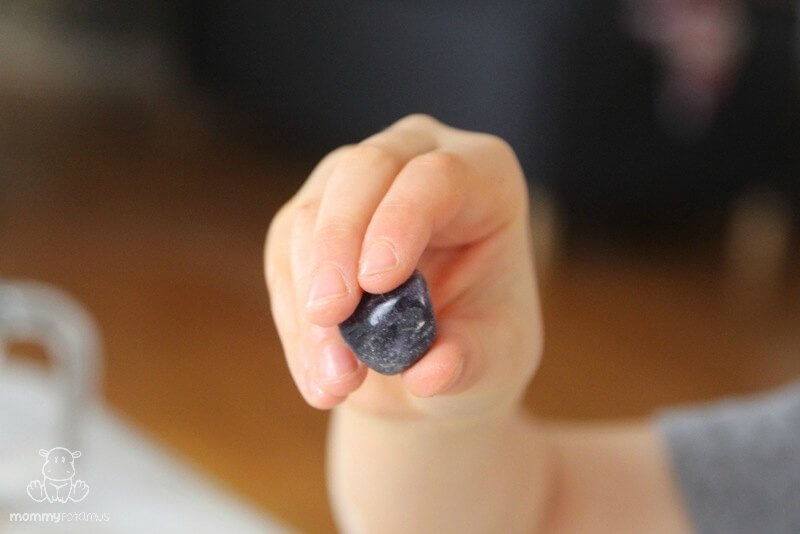 They were so into it we started looking up old photos of the California Gold Rush online, then started researching what gems look like rough . . . before they've been cut and polished. This led to a conversation on what it is to be a diamond in the rough, and how even when we feel ordinary there are really gems inside us.
Everything flowed incredibly easily, and tomorrow we're researching the gems they each discovered. (Each kit comes with a visual identification guide.)
I will say, though, that my three year-old was not strong enough to "mine" on his own. I didn't mind helping, though, because I kind of wanted my own kit. 🙂
#3: Eco-Friendly and Clutter-Free
I'm not gonna say I kept my iron because it brings me joy, but I KonMaried my house a couple of years ago after reading The Life Changing Magic of Tidying Up, and I'm pretty committed to not being swallowed whole by mateless socks and long-forgotten craft projects. That's why I'm thrilled that the items included in each box can mostly be composted or easily repurposed into something useful when the kids are done playing with them. No clutter!
Green Kid Crafts also makes and effort to make eco-friendly choices where possible. Here's what they have to say on the subject:
Our boxes are 100% recycled. We use recycled labels and envelopes for shipping.
We integrate eco-awareness into our box themes as much as possible.
We minimize packaging and printing and use recycled materials.
We bundle materials using plant-based, compostable clear bags.
We avoid craft foams and plastics.
We ensure supplies can be composted, recycled and/or reused whenever possible.
We give back. At least 1% of sales is donated to environmental organizations through our membership in 1% for the Planet.
Where to find Green Kid Crafts
I highly recommend their subscription service. So far we've loved every box that has arrived and each have provided several afternoons of engaging activities. Click here to check them out.