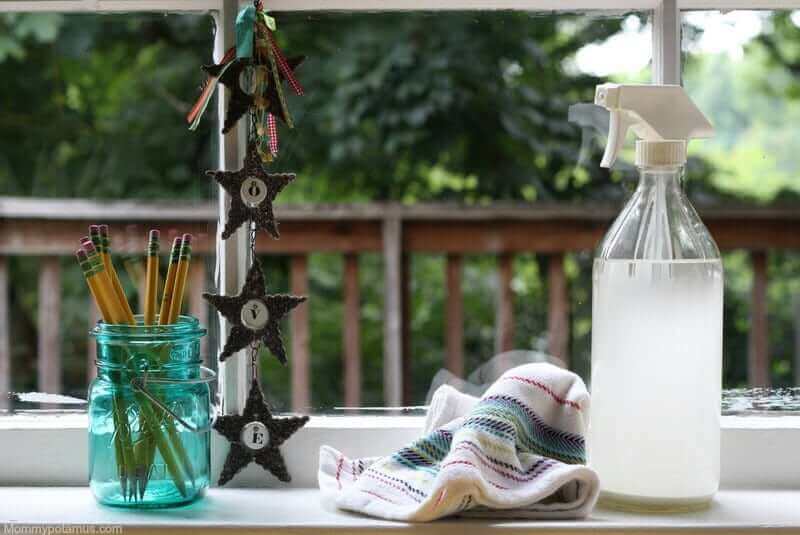 Parenting Tip #73 – If you write to-do lists on the bathroom mirror for your littles, they find it it 1000% more interesting than if you just ask them to do stuff. At least that's true in my house . . . maybe because I include little boxes for them to check off?
I can't help you with the fact that at some point the bathroom mirror will look like a Jackson Pollock painting, though. Mine is often spattered with homemade coconut oil soap and tooth powder, because apparently brushing teeth and washing hands can be contact sports if you try hard enough. (Toothbrush sword fight, anyone?)
Fortunately, this easy, inexpensive homemade window and glass cleaner delivers streak-free results.
Why make homemade window cleaner?
Because unlike the most popular store-bought brand, which gets a "D" from the Environmental Working Group (or an "F" if you're using the pre-made wipes), it's made with safe, non-toxic ingredients.
What to buy when you don't have time to DIY
When life gets busy and you don't want to make your own, you don't have to settle for the toxic stuff – this brand gets an "A" from EWG and actually works. Now on to the recipe!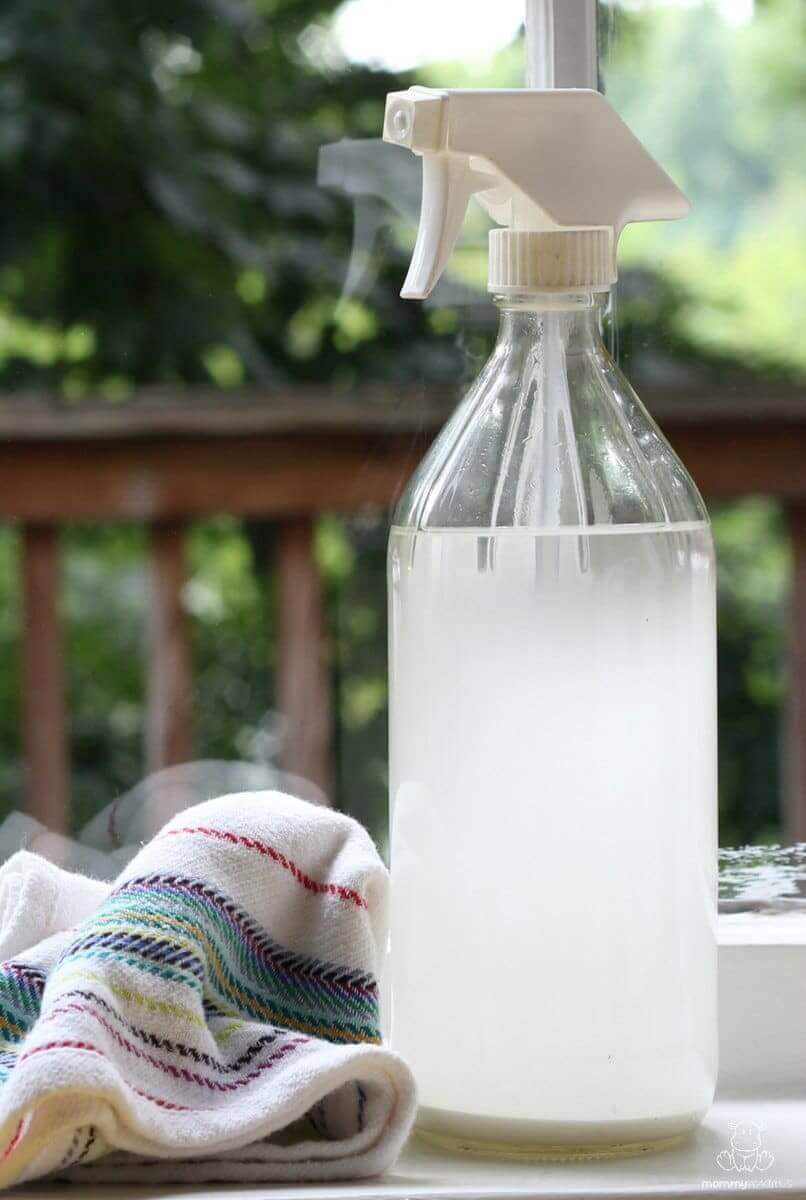 Homemade Window Cleaner Recipe
Makes approximately 1.5 cups
Ingredients
To Make
Pour all ingredients into a spray bottle and shake to mix.
To Use
Shake before using, then spray on surface and wipe until clean.
Storage
No special storage instructions.
Want a FREE ebook of non-toxic cleaning recipes that WORK?
I've created a free ebook for you as a gift for signing up for my newsletter. 7 Non-Toxic Cleaning Recipes That Really Work covers seven recipes that you can make in just a few minutes each for squeaky clean windows, sparkling dinnerware, lemon-fresh countertops, and more. Subscribe to my newsletter below and you'll be redirected to a download page for immediate access to this PDF ebook.