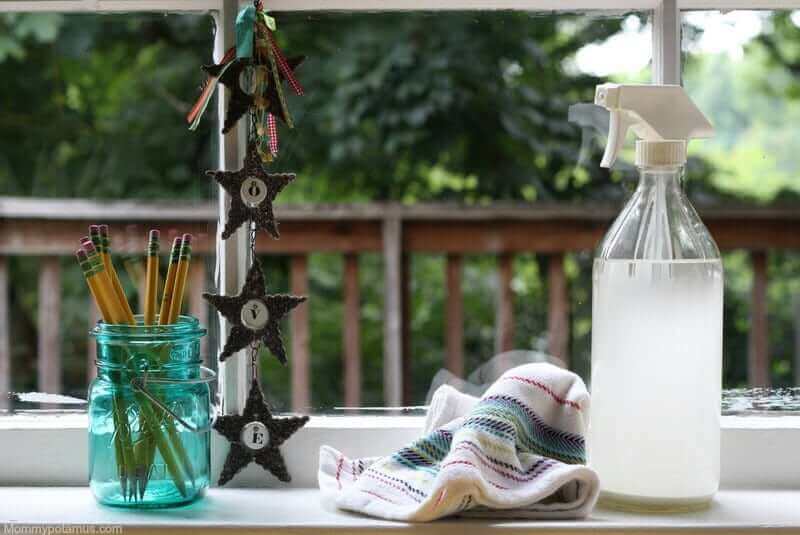 Does your family's bathroom mirror look like a Jackson Pollock painting? Mine is often spattered with homemade coconut oil soap and toothpaste, because apparently brushing teeth and washing hands can be contact sports if you try hard enough.
Fortunately, this inexpensive DIY window and glass cleaner delivers streak-free results. Because it's so inexpensive and easy to make, I keep a spray bottle and pile of clean lint-free cloths under my kids' sink (where it's needed most) for easy cleaning.
We'll get to the super easy recipe soon, but first you might be wondering . . .
Why make DIY window cleaner?
Because unlike the most popular store-bought brand, which gets a "D" from the Environmental Working Group (or an "F" if you're using the pre-made wipes), it's made with safe, non-toxic ingredients.
However, when life gets busy and you don't want to make your own, you don't have to settle for the toxic stuff – this brand gets an "A" from EWG and actually works.
Branch Basics also makes an excellent, non-toxic cleaning concentrate that can be used to make window cleaner, all-purpose cleaner, foaming hand wash, and laundry soap. You can find it here.
Tips for Using Homemade Glass Cleaner
When cleaning windows, mirrors, shower doors, and other glass surfaces, always work from top to bottom
Use a lint-free cloth to prevent fuzz residue. Microfiber cloths work well but microfibers are too small to be filtered out by waste treatment plants, so they end up in our oceans and waterways.
If you have hard water stains on your shower doors, try spraying a 50/50 mix of vinegar and water on the area. Let is soak for 5-15 minutes before wiping, then clean with the homemade glass cleaner. Daily care with a squeegee also helps prevent buildup.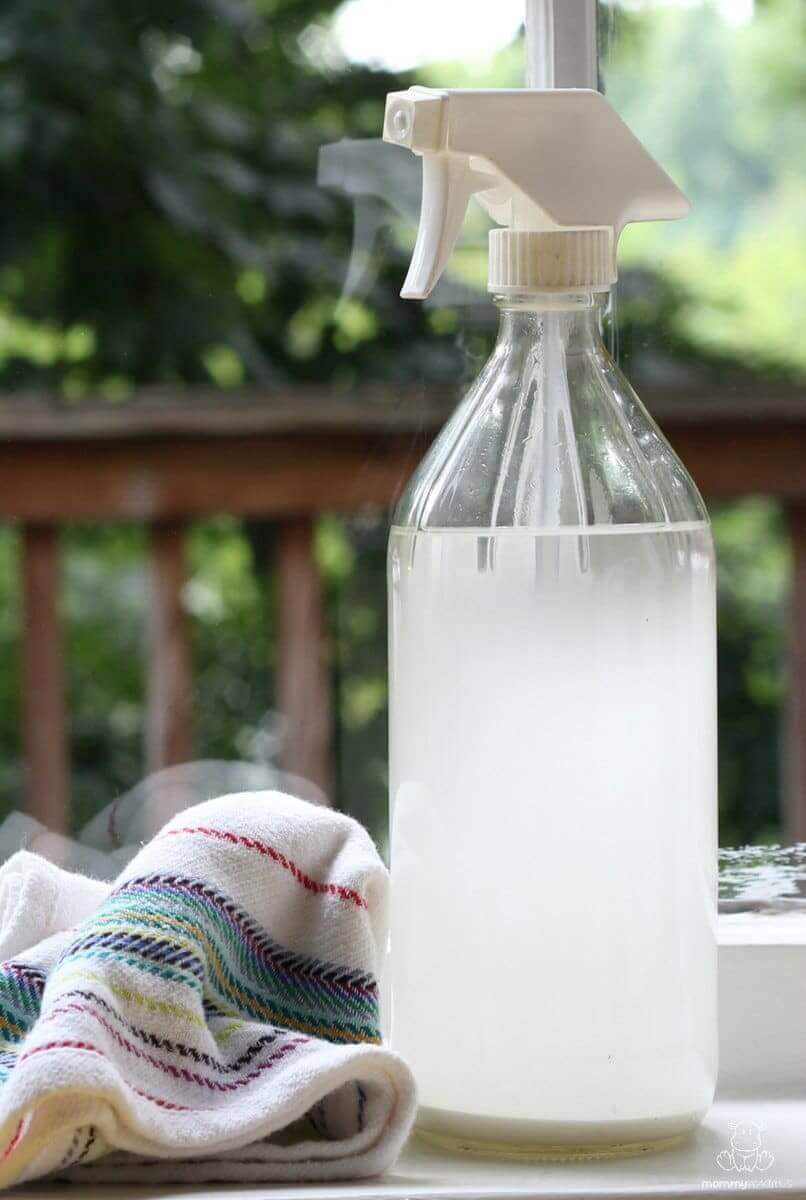 Homemade Window Cleaner Recipe
This homemade glass cleaner creates a streak free-shine without all the additives in the most popular store-bought option, which gets a D from the EWG. Makes approximately 1.5 cups.
Instructions
To Make
Pour all ingredients into a spray bottle.
To Use
Spray on surface and wipe with a lint-free cloth until clean.
Want a FREE ebook of non-toxic cleaning recipes that WORK?
I've created a free ebook for you as a gift for signing up for my newsletter. 7 Non-Toxic Cleaning Recipes That Really Work covers seven recipes that you can make in just a few minutes each for squeaky clean windows, sparkling dinnerware, lemon-fresh countertops, and more. Subscribe to my newsletter below and you'll be redirected to a download page for immediate access to this PDF ebook.