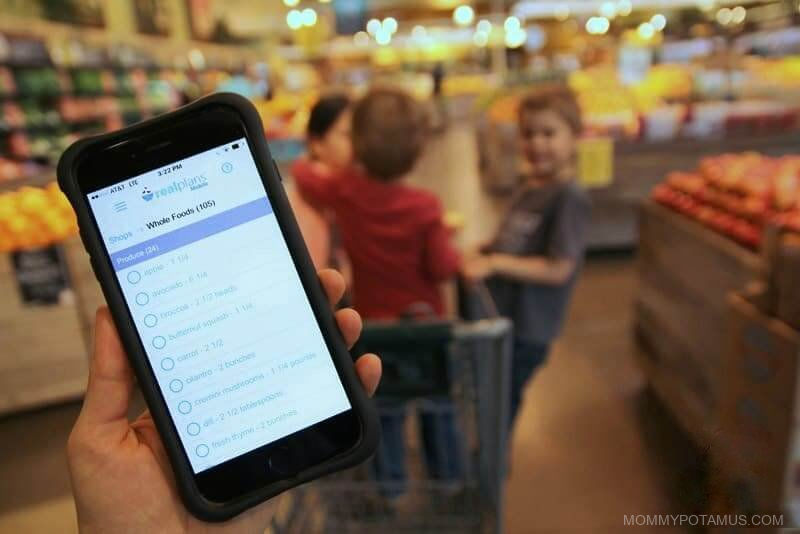 Need goalie strategies for a toddler that keeps trying to throw his copy of Llama Llama Red Pajama in the potty? Sorry, I can't help you with that.
However, if you're one of the mamas who recently told me your #1 struggle is getting real food on the table, read on. Today I'm going to share my absolute favorite tool for simplifying meal times – Real Plans.
It's nothing like the rigid, one-size-fits-all plans I used to dutifully print out years ago. Nope, it's more like having a personal assistant that…
1. Knows the quirks of your family's food "do's" and "don'ts"
You love (or hate!) eggs and your family member is avoiding "x" food – say, kumquats? No problem, you can include or exclude foods with a click. You can also create your plan based on your style of eating – Traditional, Paleo, Autoimmune Paleo, GAPS, etc.
2. Get's your schedule, and plans accordingly
Maybe all you want help with is dinner, or maybe you want to double the portion sizes one night so you can eat leftovers the next day, or maybe Wednesdays are always crazy and you need a super-quick recipe that night.
Tell Real Plans about your needs and schedule, and it will figure out the details. (I LOVE this, because I only have so much mental energy and there are so many other things I would rather do with it.)
3. Creates a shopping list that you can easily access from your phone.
No more forgetting your grocery list! Also, it's organized by where items are found in the store, so you're not zigzagging and backtracking through aisles to get what you need.
4. Saves you money
Instead of going to the grocery store without a plan and buying a bunch of extra ingredients that  go bad before you figure out what to do with them, you'll only buy what you actually need. Click here for more ways to eat healthy while saving money.
5. Writes out a timeline that tells you what needs to happen, and more importantly when.
It will remind you to thaw meat, start chicken broth, etc., so that you don't head into the kitchen on a Wednesday night and realize something you need is still sitting in the freezer.
6. Gets along with your husband.
Earlier this week while I was in the barn checking on a mama goat, my husband made Korean beef satay. You guys, he knocked it out of the park – my kids were so sad when we told them they'd eaten it all!
Now, he'll be the first to tell you that he didn't learn to cook much before we got married, and with his schedule there hasn't been a lot of time to play catch-up, but Real Plans makes it easy for anyone – regardless of previous cooking experience – to move beyond basic spaghetti and hamburgers and pull together a quick meal.
So how does this virtual assistant do all of these things, you ask?
Rather than give you a really long explanation, I'll just show you . . .
UPDATE: After I created this video, Real Plans introduced 24 hour live chat. If you ever have a question, there will always be someone available to help you.
Here's the official video created by my friend Antony. He's the one I mentioned in the above tour that teaches tai chi.
How To Get Started
Real Plans is not for everyone. People with butlers named Jeeves plus grocery delivery service and a personal chef, for example. Also, people who love wasting money on ingredients because they planned to cook but didn't have a viable strategy for actually getting it done.
On the other hand, it works beautifully for busy people who want to eat well and also have time to breathe. (And perfect their goalie skills, of course!)
Get started here for as little as $6/ month