Take a hyperventilating walrus, some dingy fluorescent lights, and a pair of stilts and you've pretty much got my best copycat impression of the Cici's Pizza greeter that welcomed us to pizza binge delirium. As we walked down the condiment aisle of the local grocery store, I bellowed, "Welcome to Cici's! Thank you for coming!" I did it again as we passed the Heinz ketchup, strolled by the meats gassed with carbon dioxide, and one more time as we arrived to our final destination: the cookie dough aisle.
It was Friday night, and all we "needed" before heading home from our pizza fest was a sausage-shaped tube of enriched wheat flour, sugar, and partially hydrogenated soybean oil . . . aka Pillsbury's chocolate chip cookies.
Back then, I thought the cost of convenience was nothing more than pennies, which I was more than happy to push bit by bit into the automatic checkout machine while my husband counted floor tiles. It wasn't until about a year later – when I found my health wrecked and my body too weak to risk a pregnancy – that I realized the real cost of food.
Now, I Don't Care . . .
How many coupon gurus come on the news and show us how to get $196 in groceries for $2.33, there is no such thing as cheap food. In the long run, margarine costs more than grass-fed butter, high-fructose corn syrup costs way more than mineral-rich maple syrup, and factory-farmed meats take the bank compared to their sustainably-raised counterparts when it comes to our health.
The thing is, though, in the short term real food is more expensive. So how do we make it work? How do we eat real food on a budget? Good question! Here are some ways I've found helpful . . .
1. Make It Count
It's not necessary to make everything from scratch (unless you want to, which can be fun!). To save money, though, figure out what you spend most on and learn to make THAT. Here are some options you might want to consider replacing: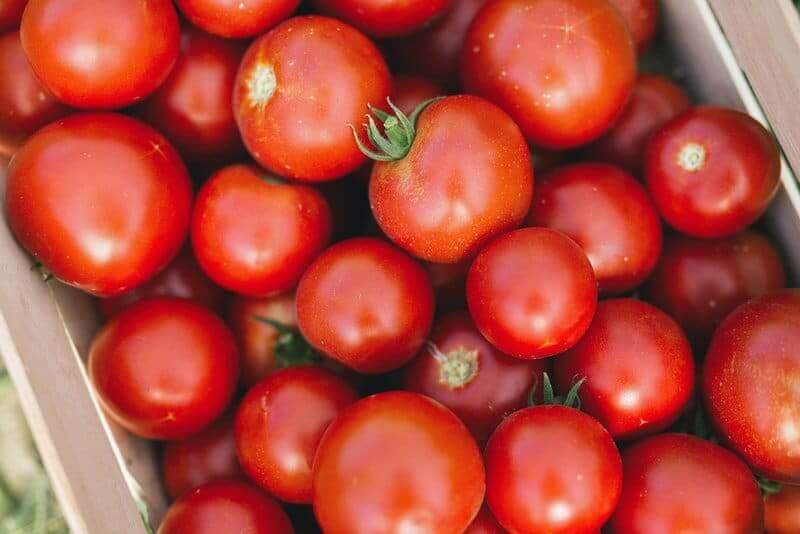 2. Get The Scoop On Farmer's Market Deals
20 pounds of organic tomatoes for $20 and a whole case of pickling cucumbers for 50% off – those are my week 1 wins after using Nourished Kitchen's tips at my local farmers market.
Jenny just happens to be the market manager at one of the best farmers markets in Colorado, so if you want the best produce for the best price this article is a must read.
3. Make Friends With The Clean 15
When it comes to deciding what's most important to buy organic, I prioritize animal products such as meat, dairy and lard the highest, and produce as second tier. From there I try to avoid the Environmental Working Group's dirty dozen, but we eat conventional produce off the clean fifteen list.
The Clean 15
Onions (Update: Due to A.B.'s comment below I'd probably buy organic onions. Apparently they don't have a lot of pesticide residue but they ARE sprayed with toxic anti-sprouting agents after they're picked)
Sweet corn (Note: Corn is not a vegetable – it's a grain! And some sweet corn varieties are now GMO, so it's a good idea to ask questions before purchasing.)
Pineapples
Avocado
Cabbage
Sweet Peas
Asparagus
Mangoes
Eggplant
Kiwi
Cantaloup (domestic)
Sweet Potatoes
Grapfruit
Watermelon
Mushrooms
Note: Even if pesticides are not much of an issue, conventional produce has often been irradiated and most likely will not be labeled. For that reason, I like to buy from a source that can tell me whether or not their produce has undergone this process.
4. Plant A Garden
"If you shop at the grocery store for tomatoes, potatoes, zucchini, salad greens or strawberries — and who doesn't? — then you are the perfect candidate for becoming a kitchen gardener," says Dan Shapley of The Daily Green.
"Growing your own will save you an incredible amount of money — more than $1,200 if you plant all five, according to the analysis of one Maine gardener."
Read more here.
5. Or At Least An Herb Garden!
Not only will this impart tons of flavor to simple meals, but you can also dry the extra to use year-round. MUCH more affordable than those $5 jars at the grocery store.
6. Join A CSA
Community Supported Agriculture (CSA) is a fabulous way for you to "own shares" in a local farm. Here's how it works:
"[A] farmer offers a certain number of "shares" to the public. Typically the share consists of a box of vegetables, but other farm products may be included. Interested consumers purchase a share (aka a "membership" or a "subscription") and in return receive a box (bag, basket) of seasonal produce each week throughout the farming season." (source)
Wondering how to get the most out of your CSA? Here are 10 fabulous tips you don't want to miss!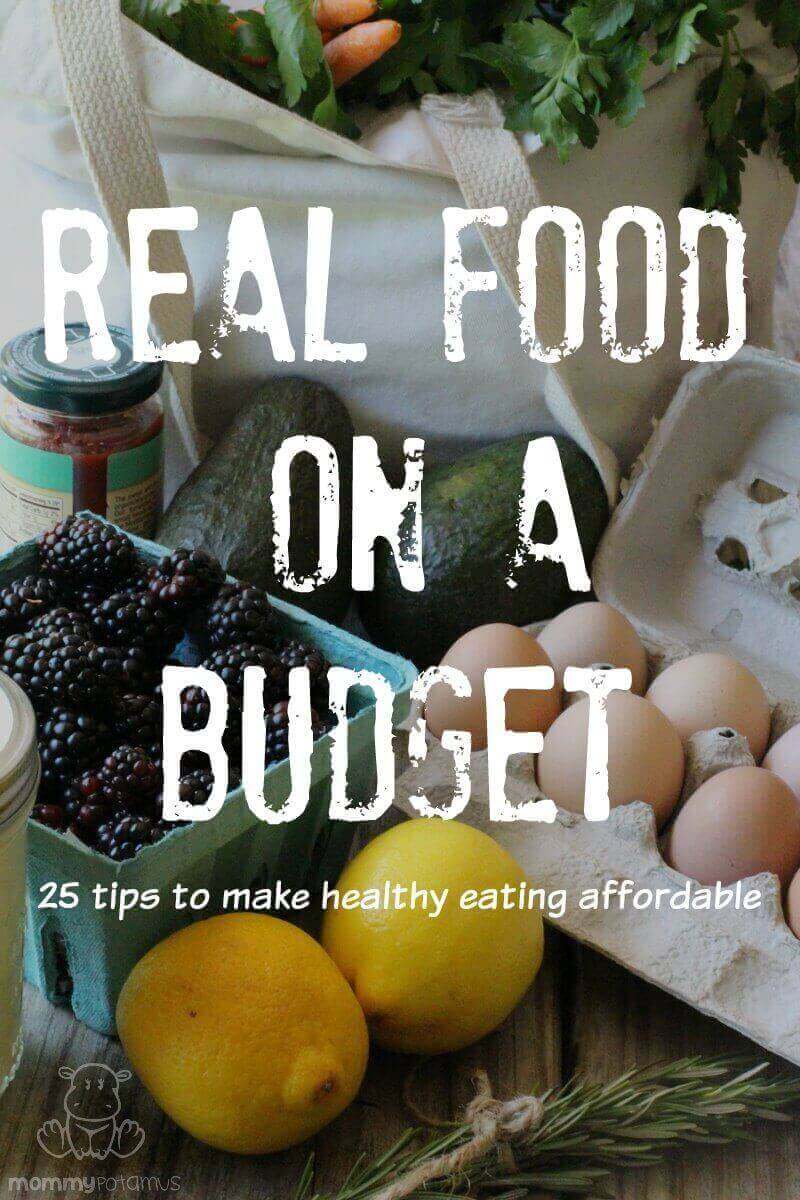 7. Invest in Money Saving Equipment ~ A Dehydrator
One of the best ways to maximize great deals on produce is to stock up and preserve them for later. Tomatoes are dried for a zesty addition to Italian dishes later and fruits such as apples can be dried with cinnamon for a kid-friendly treat. You can also dry the herbs you grow for use in the winter, make beef jerky, yogurt, dry coconut flour, make your own soaked and dehydrated beans, grains, etc.
How to choose a dehydrator: My first dehydrator was a $10 garage sale find. I wanted to make sure this was a piece of equipment I would actually use before investing in something heavy duty. Sure enough, I wore out the motor in less than a year, so I began shopping around for a better one. This is the one I got. It has plastic trays which I usually line with parchment paper. Here's one that has stainless steel trays.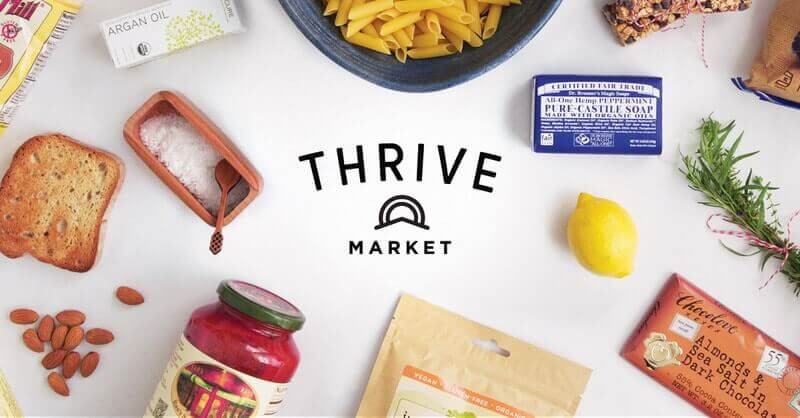 8. Buy Online
Thrive Market is Whole Foods meets Costco, only you don't even have to leave your house. For less than $5 a month ($59.95 annually), you can shop 3,500 of the world's best-selling natural and organic products at 25-50% below retail prices. If you've never heard of Thrive, I shared how I spent $59.85 on items that would have cost me $120.39 on Amazon here.
You can also order some things on Amazon and at other retailers. Here are a few staples to consider:
Coconut oil – I buy mind in 5 lb increments to get the best price and split it with friends.
Great Lakes Gelatin or Vital Proteins Gelatin (Here's why I love it, and here's how I use it)
(Disclosure: I believe so strongly in Thrive Market's mission to make real food affordable that my family has invested a small amount in their company. It's another way we're choosing to vote with our dollars and increase access to healthy food.)
9. Host A Real Food Playdate
For many families, the biggest challenge to making budgets work is simply getting enough food on the table without resorting to eating out.
One way to get more done without missing out on social time is to coordinate a weekly kitchen playdate with kids happily playing in another room OR helping out. Here's what you need to know to get started.
10. Make Your Own Convenience Foods
Get the hubs to watch the kids for a few hours while you prep snacks to keep in the freezer. Here are 21 healthy ideas to get you started.
11. Stock Your Pantry
Beans are a great way to add bulk to meals, but if you're an idealist like me you want them properly soaked. Problem is, I often forget to take them out the night before to get the process started. Meal planning is one way to help, but an even simpler way is to have them ready to throw into the crockpot using this time-saving trick. Not sure what to do once they're prepped? The bean recipe in this post is my family's favorite.
12. Add Grass-fed Beef Gelatin Into Your Diet
It's an inexpensive protein supplement! Here's where you can buy it.
13. Make A Meal Plan
It helps reduce waste and prevents those "what's for dinner???" panic attacks at 4:55 pm (which, of course, usually end up with either scrambled eggs for dinner or an expensive meal out). Here are some tips to get you started, or you can save your afternoon and subscribe to Real Plans for as little as $1.50 a week.
If you're not familiar with it, Real Plans was created by my real-life friend Emily of Holistic Squid. It's an interactive service that allows you to select which recipes you want from an extensive menu of paleo and traditional options, then customize them with ingredient additions/subtractions as needed. Then, when you have your meal plan just the way you want it, Real Plans creates a complete shopping list that you can pull up on your smart phone at the grocery store.
14. Invest In Money Saving Equipment: A Freezer
They pay for themselves and can store baked goods, dairy, meat, fruits and veggies, herbs and more!
15. Keep Your Freezer Stocked With Meals . . .
For the days when things just don't work out, it's pretty handy to have a backup or two. That's why whenever I make freezable meals like chili, tortilla soup or Mexican-style beans I make a double batch and freeze half.
If you need more ideas, this grain-free freezer ecookbook from Health Home & Happiness is awesome. Rather than requiring one long 10-12 hour cooking day, there are 5 sections that take 2-3 hours each so bulk cooking can be spread out over a weekend, a week of nap times, evenings, or whatever. When you wrap up you'll have 22 breakfasts, 10 lunches, 16 dinners, 28 snacks/sides and 8 desserts.
This principle works well for refrigerated foods, too. Just this week I made a double batch of the batter for these cinnamon apple rings so we could have them two days in a row without much fuss.
16. Do A "No Spend" Challenge
For one week give yourself "a personal "fridge and pantry cleanout" challenge to use every last item in the fridge, freezer(s), pantry, and storage shed until [you] can see the back of them." Daddypotamus and I do this sometimes when we have an unexpected car repair or something come up. Our budget is usually fine without the challenge, but it makes me feel better.
17. Buy Direct From Your Farmer or Rancher
Back in Texas, I bought 1/8 of a cow for an average price of $5.50 per pound. This included more expensive cuts like ribeyes and New York Strips, which sold at my local Whole Foods for $16-$19/lb. The savings was huge, and since there was no middle man the rancher got to keep more of his hard-earned cash.
18. Join A Co-Op (Or Form One!)
. . . And use your collective buying power to purchase in bulk at a lower price.
19. Help Out At A Farm or Farmer's Market
If you have little ones that can help, this is a GREAT way to teach them about sustainable agriculture and the value of food. Farmers often show their appreciation with big boxes of extra produce and other goodies.
20. Be The Leftover Queen
It's a great way to throw together quick-and-easy lunches while reducing food waste.
21. Always Go Grocery Shopping With A List
Preferably organized by where things are found in the store 🙂
22. Never Go To The Grocery Store For One Item
Okay, I don't really mean **never"" – but there are two advantages of not going. First, it is way too easy to pick up a "few extra" things and blow the budget. By waiting until the next scheduled shopping day you can see your purchases alongside the other things you need and prioritize if you're over budget. Second, running out of something is an opportunity for discovery at home. A few months ago I ran out of coconut oil, so I started using pastured lard on my face as a moisturizer. Best. Stuff. Ever.
23. Get Friendly With Betty The Neighborhood Crockpot
She is seriously one of my best friends, yall . . . and she wants to be yours, too! Give her tough (but affordable) cuts of meat like top round, veggies that need to be used quickly and some spices and VOILA! You've got a hearty stew without even messing up your kitchen!!
24. Make Your Own Fermented Foods
Save on probiotic supplements and increase the nutrient profile of your foods, which further reduces the need for supplementation. Since recipes on the internet can be hit or miss, you might prefer a trusty guide to help you get started. Here are a couple of good ones:
25. Make the most of "cheap" foods like broths, carrots, bananas and beans
What did I miss? Share your tips for eating real food on a budget below!
(And of course, if you know a mama who is trying to save on groceries please pass this along!)
Photo credit: framboise