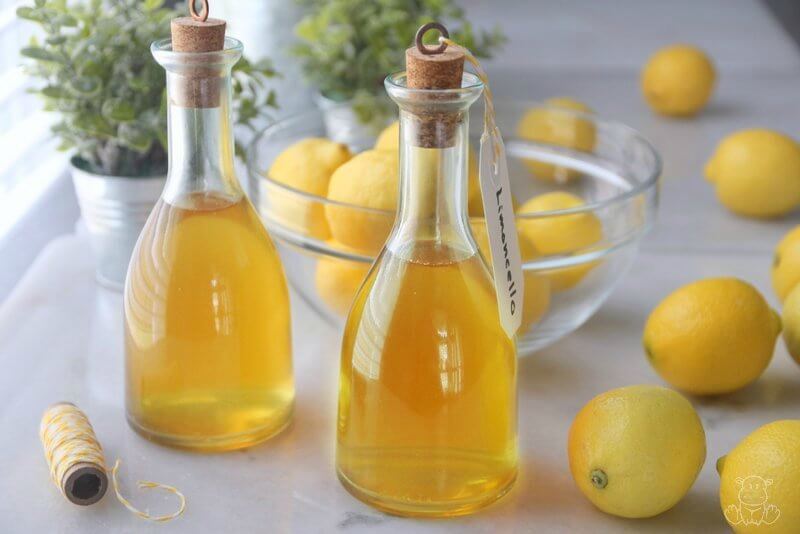 Homemade lemon extract is good for so much more than just adding a pop of flavor to poppyseed muffins or lemon bread. I always set some aside for making this lovely limoncello recipe, which combines lemon zest infused extract with naturally sweetened simple syrup.
Smooth and refreshing, limoncello is a traditional Italian digestif, or after dinner drink that supports digestion. Its lemony tartness is balanced with just the right amount of sweetness, and a little goes a long way.
"Nobody can be sure where, or when, limoncello was invented. Like other liqueurs, it's likely that it was first concocted by convents or monasteries. And both Campania (particularly the Amalfi coast, Sorrento and Capri), and Liguria (home of the Cinque Terre), claim it as their own." (1)
What are the benefits of limoncello?
Monasteries and convents were the medicinal dispensaries of the middle ages, so it's no surprise that limoncello likely originated there. (2) It's one of many bitter preparations that have a long history of therapeutic use for:
Promoting strong digestion when taken before a meal. Technically that would make it an aspiritif (before dinner drink) on that occasion.
Easing indigestion and feelings of excess fullness after a meal
Overall wellness. Italians swear by its health supporting benefits, and current clinical research supports the use of bitter compounds for optimizing digestion and liver function.
"Our current understanding is that, along with supporting healthy digestion, bitters also enhance the liver's ability to flush inflammatory compounds and irritating substances from our bodies." (3)
Why make limoncello at home?
Although you can find limoncello in restaurants, it often contains ingredients like FD&C Yellow No.5 and corn syrup. To get the benefits that Italians have sworn by for as long as anyone can remember, homemade limoncello is the way to go.
It's usually made by infusing grain alcohol with lemon peels – preferably from organic lemons – then combining the resulting lemon vodka with a simple syrup. Grain alcohol is very high in alcohol content. The most common one, Everclear, is usually about 151 proof. I don't use anything near that high of an alcohol content – mine is usually with 80 proof vodka derived from potatoes and it works just fine.
Also, although the organic cane sugar in my pantry is usually reserved for making sugar cookie body scrub, I've tested this recipe with other sweeteners and didn't love the results. For that reason, I go with tradition and use cane sugar.
What kind of lemons should I use?
I've always used plain lemons in this limoncello recipe, but Meyer lemons are on my list to try next. Since they're sweeter than regular lemons, I'll probably use less simple syrup with them. If you've ever made limoncello with them and have a tip for me, please share it in the comments below!
One final note before we dive in: This recipe uses my homemade lemon extract. If you haven't made a batch yet, grab your vegetable peeler, organic lemons, a glass jar and some 80 proof vodka, then head over to this post for my easy method.
Limoncello Recipe
This homemade limoncello recipe makes about 5 cups.
Instructions
Add water and sugar to a small saucepan and place it over medium heat. When the water starts to warm up, stir until the sugar is completely dissolved.

Remove the saucepan from heat and allow it to cool completely.

Pour the lemon extract and simple syrup into a glass mixing bowl and stir to combine. Transfer your homemade limoncello into clean jars or bottles. Serve chilled.

To store: Keep in the fridge for up to a month or in the freezer for a year.
Nutrition
Calories:
155
kcal
|
Carbohydrates:
40
g
|
Sodium:
3
mg
|
Sugar:
40
g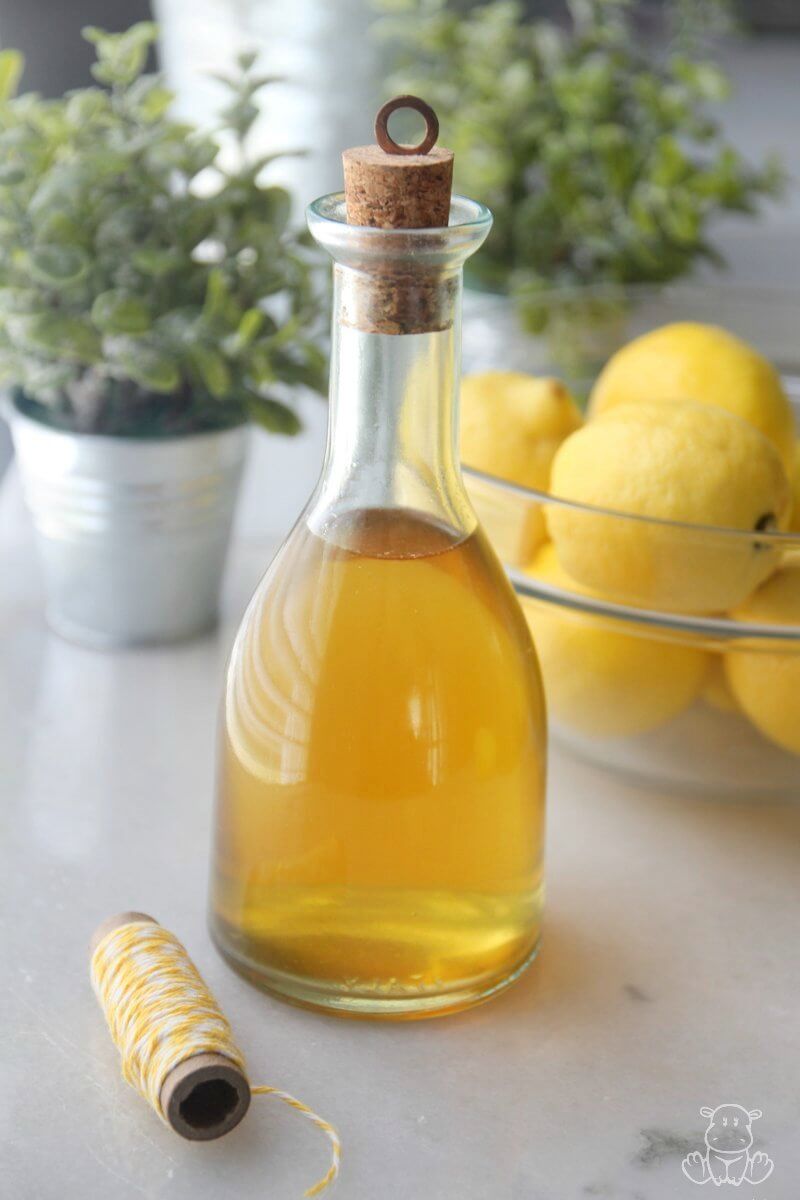 Questions about this limoncello recipe? Let me know in the comments and I'll see if I can help. 
Article sources:
1. Walks of Italy. Limoncello, Italy's Famous Lemon Liqueur: When And Where To Try It. https://www.walksofitaly.com/blog/food-and-wine/limoncello-lemon-liqueur-amalfi-coast-cinque-terre
2. Suppan, Leo. The monastic dispensaries of the middle ages. Retrieved from https://onlinelibrary.wiley.com/doi/pdf/10.1002/jps.3080040338
3. King, Jovial & Mace, Guido. DIY Bitters: Reviving The Forgotton Flavor – A Guide to Making Your Own Bitters for Bartenders, Cocktail Enthusiasts, Herbalists and More