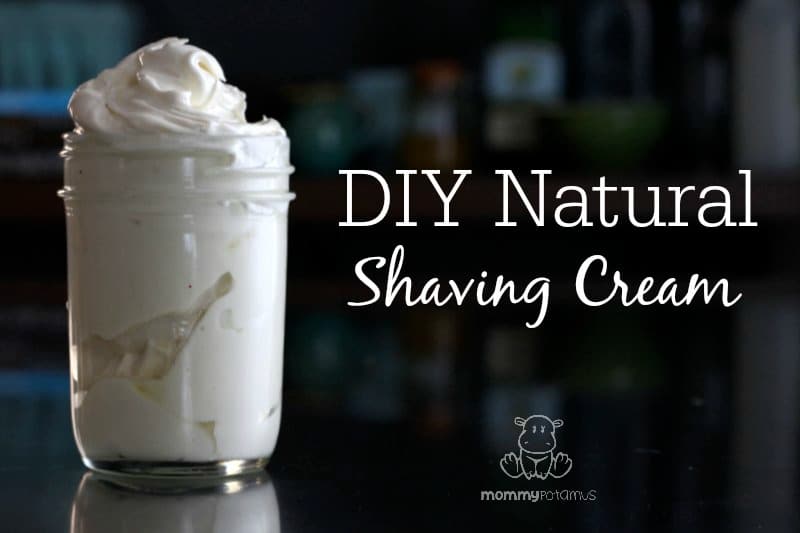 Silky Soft Skin… Is possible, even without weird foaming agents, antifreeze and hormone disruptors in your shaving cream. (source) This alternative nourishes and protects sensitive skin while helping you get a good, close shave. Say goodbye to dry, itchy skin and razor burn!
Tips For A Good Shave
1. Use a good quality razor that it easy to clean
2. Shave toward the end of your shower/bath so that the pores of your skin have plenty of time to warm up.
3. Rinse the blades as needed while shaving. I keep a little cup of water in the shower to swish the razor in or wipe it on a wet washcloth.
Note: This homemade shaving cream does not lather and should be applied as a thin layer. The texture is a cross between shaving oil and shaving soap.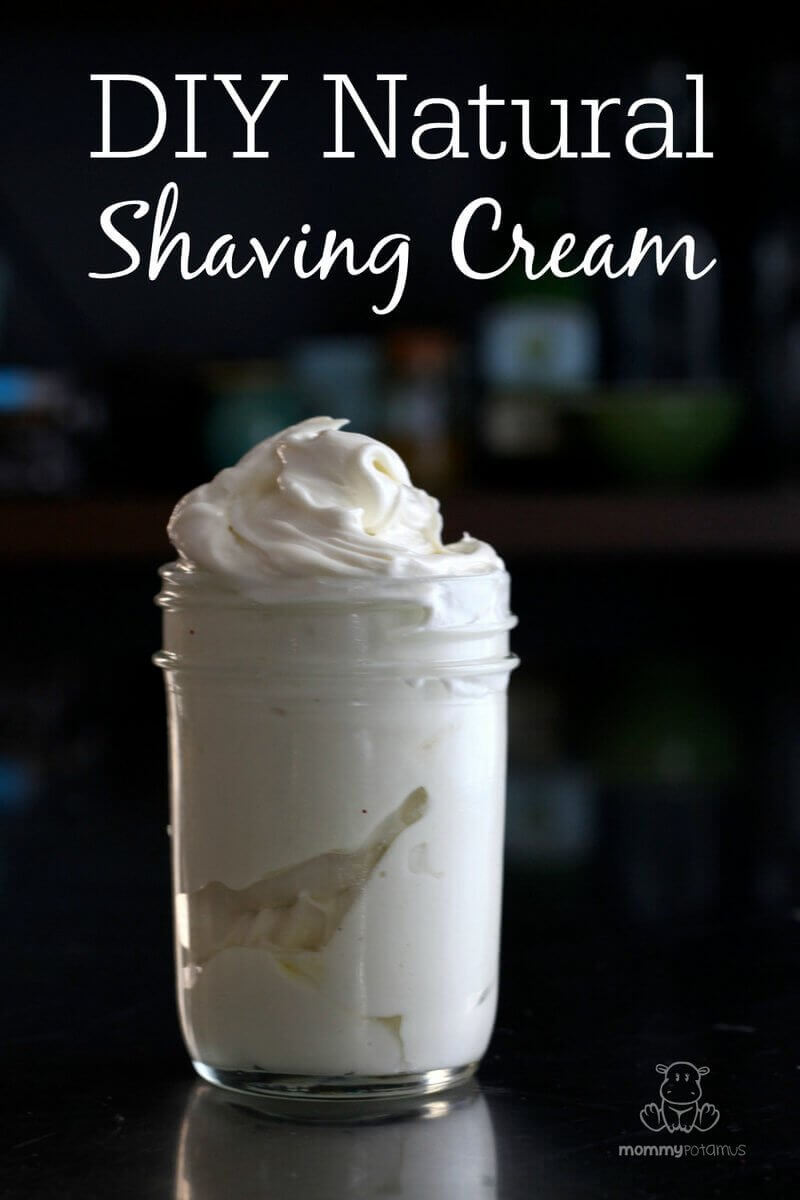 Homemade Shaving Cream Recipe
To use, apply a thin layer to skin and shave. Makes about 4-6 ounces whipped.
Ingredients
* HUGE thanks to Sarah Crawford for suggesting this addition to the original formula!
Instructions
Step 1: In a small saucepan, melt shea butter and coconut oil over the lowest heat setting on the stove. Stir occasionally until fully melted.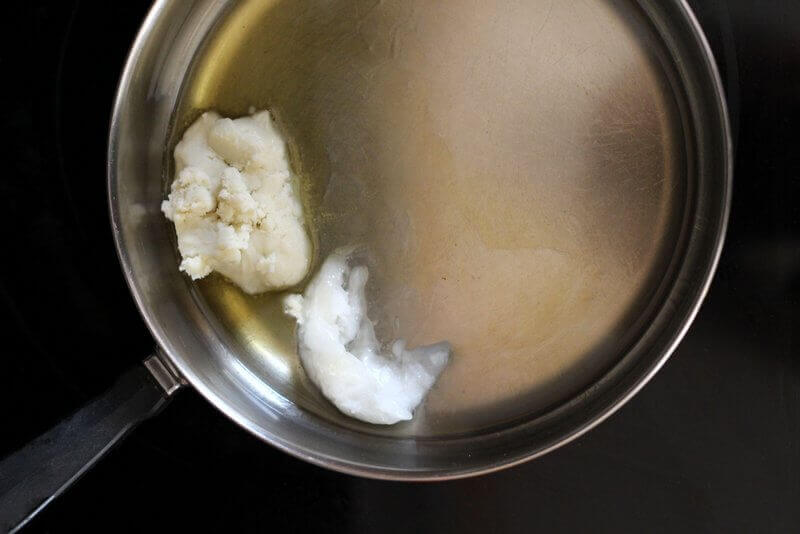 Step 2: Add olive oil and stir until fully blended. Remove from heat.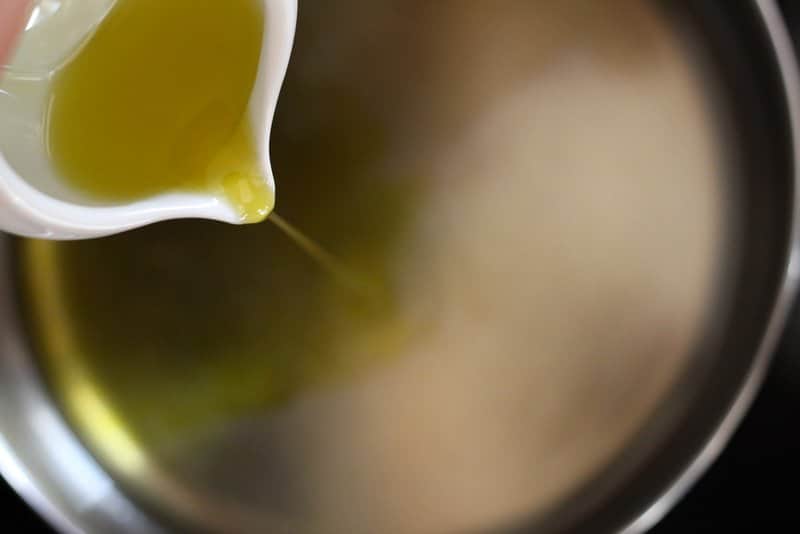 Step 3: Transfer mixture to a medium-sized bowl or any size jar and place in the fridge until it's solid.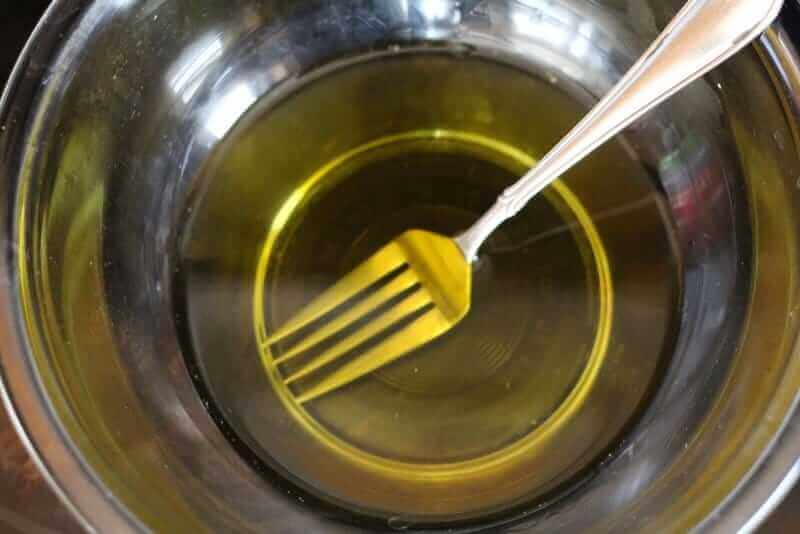 Step 4: Remove from fridge and get ready to whip it up. If it's in a jar you'll need to transfer it to a medium-sized bowl first. Whip using a hand mixer or stand mixer. Scrape sides down as needed. Whip until fluffy ~ about 3-4 minutes depending on how cold your mixture is – then add castile soap and whip until fully combined.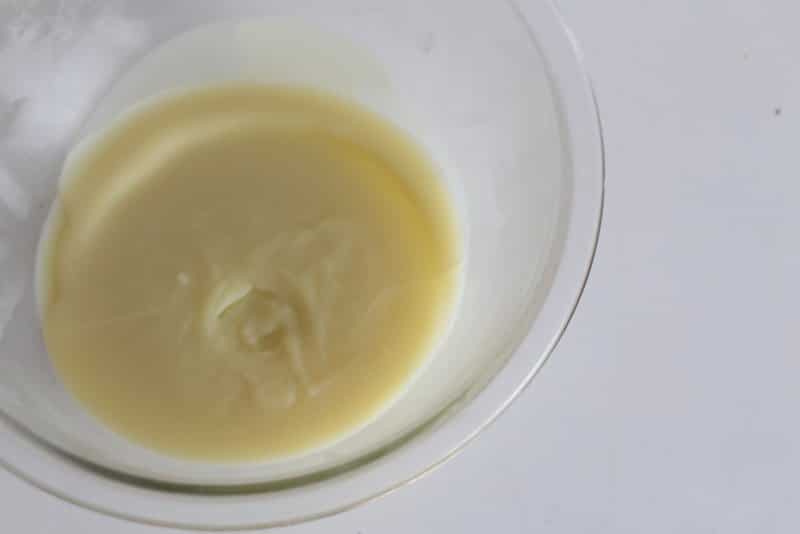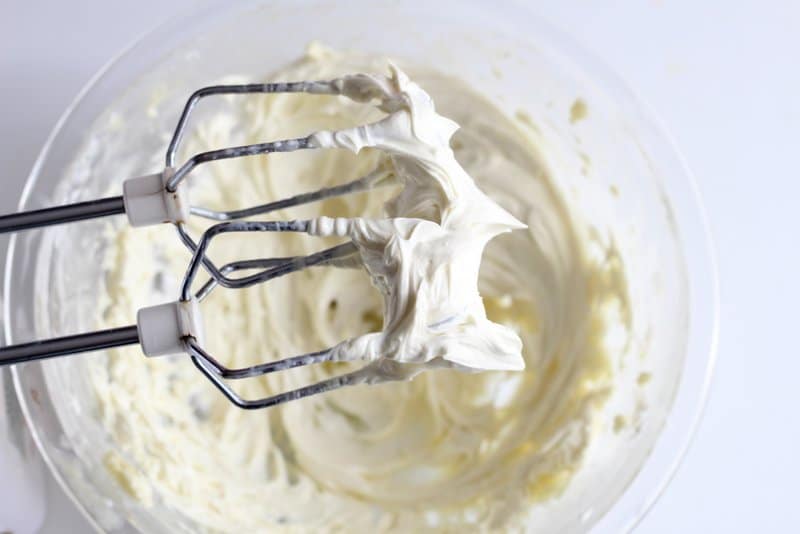 Step 5: Spoon shaving cream into an airtight container and store in a cool, dry place.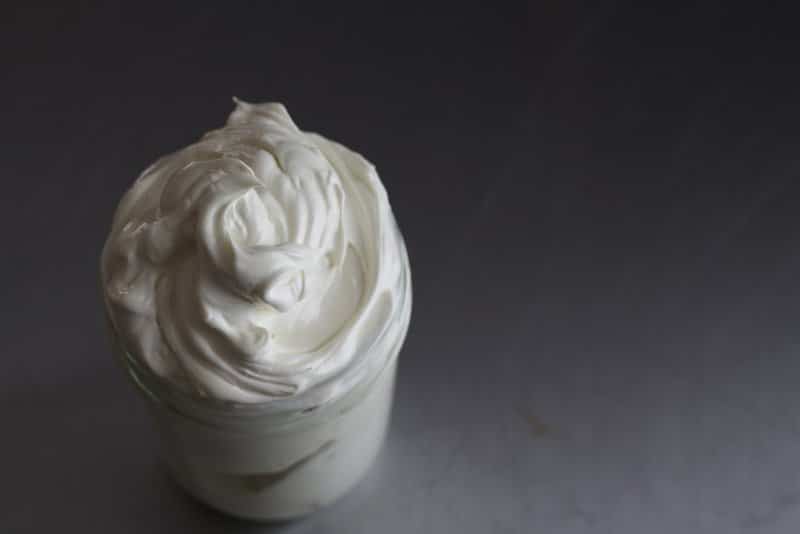 Notes
The ingredients in this recipe are shelf stable for quite a long time on their own without a preservative. However, if water gets into the jar they will spoil much more quickly. I pat my hands dry with a towel hanging right outside the shower before scooping the shaving cream out.
This formula can make the tub/shower floor slippery. It usually doesn't if you're just using what you need to shave with – about a quarter-sized amount for each leg – but it can. Take extra care and/or consider using a non-slip surface like a bath mat.
FREE Ebook: DIY Body Care Gifts Made Simple
Do you want to give gorgeous, handcrafted gifts for family and friends, without spending a bunch of time on them?
Then I'd love to give you a free copy of DIY Body Care Gifts Made Simple – my step-by-step guide to making gorgeous handcrafted gifts without stressing yourself out – as a gift for signing up for my newsletter. I'll show you how to make vintage labels, luxurious lotion bars, lip balms, sugar scrubs, body sprays and more like a pro. Sign up for my newsletter and you'll be redirected to the download page immediately!