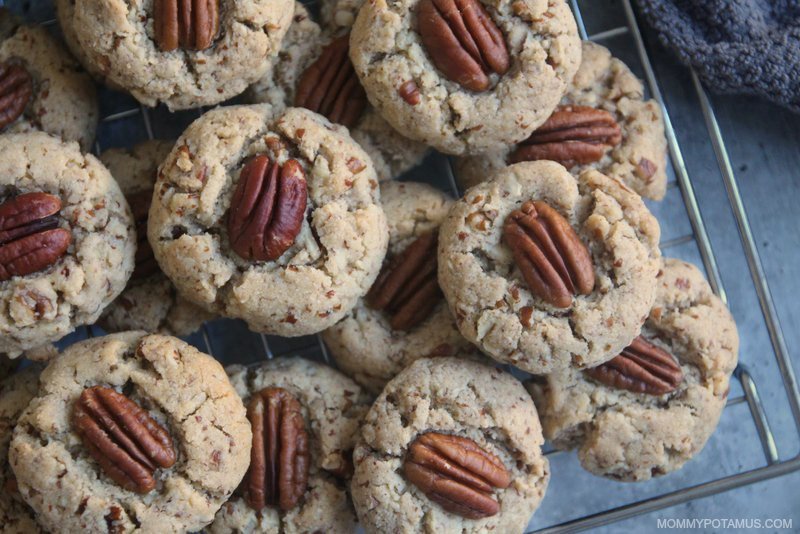 When In Doubt, Bake
Of all the words to live by, this phrase is one of my favorites. Baking is a lovely way to unwind even if you only have half and hour, and you have something delicious to eat at the end of your "therapy" session.
These buttery pecan cookies are perfect for a quiet tea with littles, a rowdy BBQ, or even skydiving. Okay not that last one, but you could eat one in celebration once you hit the ground.
Honestly though, they're so easy you don't need a reason.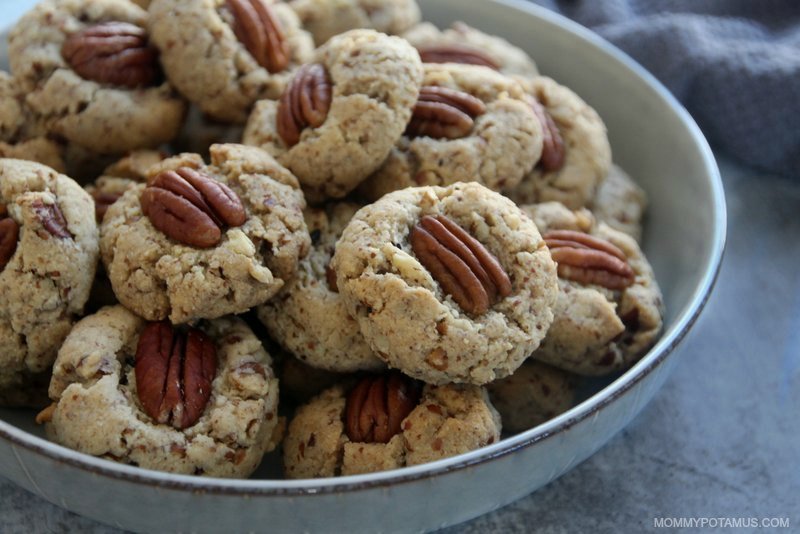 About The Ingredients
In her book, Nourishing Traditions, Sally Fallon Morell explains how soaking nuts/seeds in a saltwater solution reduces the naturally occurring enzyme inhibitors and phytates in nuts and seeds. This is called making "crispy nuts,"and the pecans in this recipe have been prepared according to this method.
However, this technique is not needed for the almond flour because the outer bran – where the phytates are concentrated – has already been removed.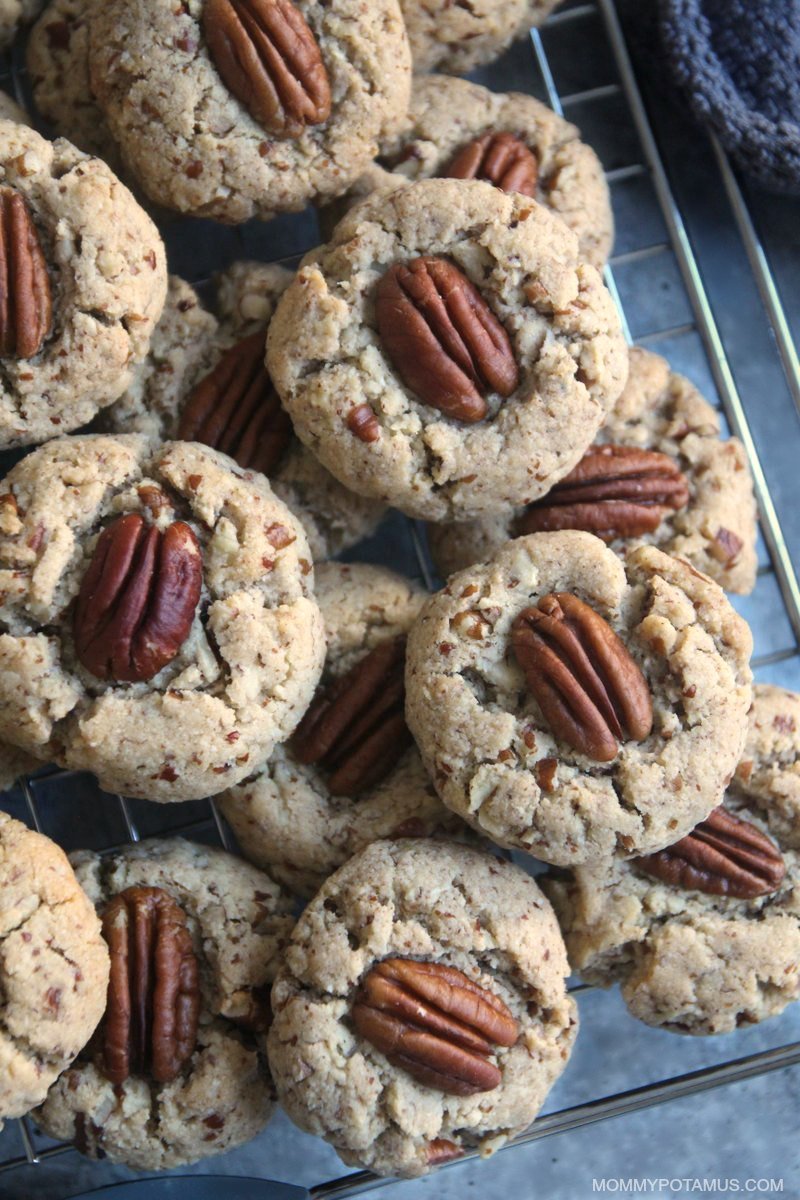 Butter Pecan Cookie Recipe
Instructions
Preheat oven to 350F

Mix all ingredients (except 12 whole pecans) in food processor

Scoop out cookie dough in 1 tablespoon increments and place on cookie sheet lined with parchment paper

Press whole pecans into the cookies

Bake at 350F for 12-15 minutes.
Nutrition
Carbohydrates:
0
g
|
Protein:
0
g
|
Fat:
0
g
|
Saturated Fat:
0
g
|
Polyunsaturated Fat:
0
g
|
Monounsaturated Fat:
0
g
|
Trans Fat:
0
g
|
Cholesterol:
0
mg
|
Sodium:
0
mg
|
Potassium:
0
mg
|
Fiber:
0
g
|
Sugar:
0
g
|
Vitamin A:
0
IU
|
Vitamin C:
0
mg
|
Calcium:
0
mg
|
Iron:
0
mg