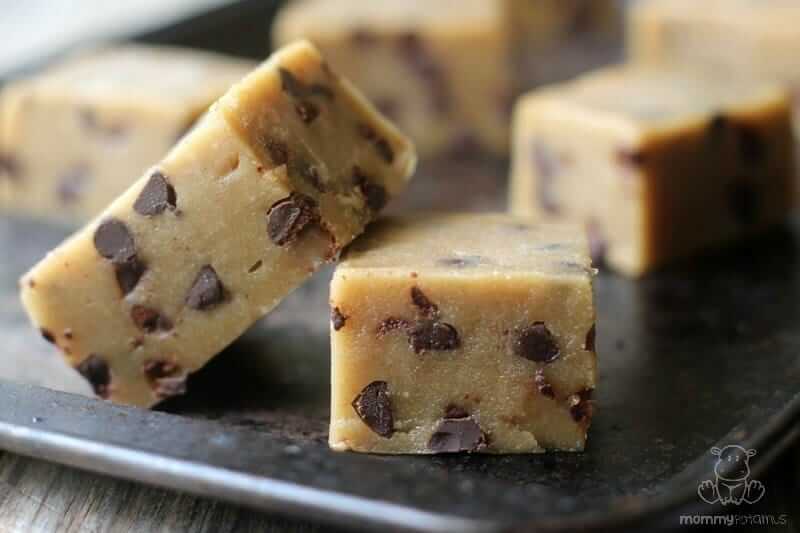 Couch forts, skipping rocks, snowball fights, rolling down hills and catching fireflies. < <— Can you spot what's missing from this list? Yep, cookie dough! I've been reading (and loving) this book on the seven essential life skills kids need lately, but in addition to skills there are experiences I want my littles to carry with them always. Although sweets are an occasional treat in my house, you can bet that the memory of eating cookie dough is one of them!
Unfortunately, if you've ever made paleo versions of old favorites – this pizza for example – you know that while the finished recipe can be every bit as satisfying as the original, the mid-process recipe can be very, uh, different. For example, unlike traditional dough, my cauliflower crust is spreadable before it's baked into crusty goodness.
Although we love our favorite chocolate chip cookie recipe, it doesn't quite have the texture and flavor I loved as a child. For this cookie dough fudge, I adapted the base from my ice cream sandwiches to be softer and more chewy, while still retaining the browned butter flavor that makes the recipe. Even my cookie dough hating alien husband loved them, which is saying something. I hope they're a hit at your house, too!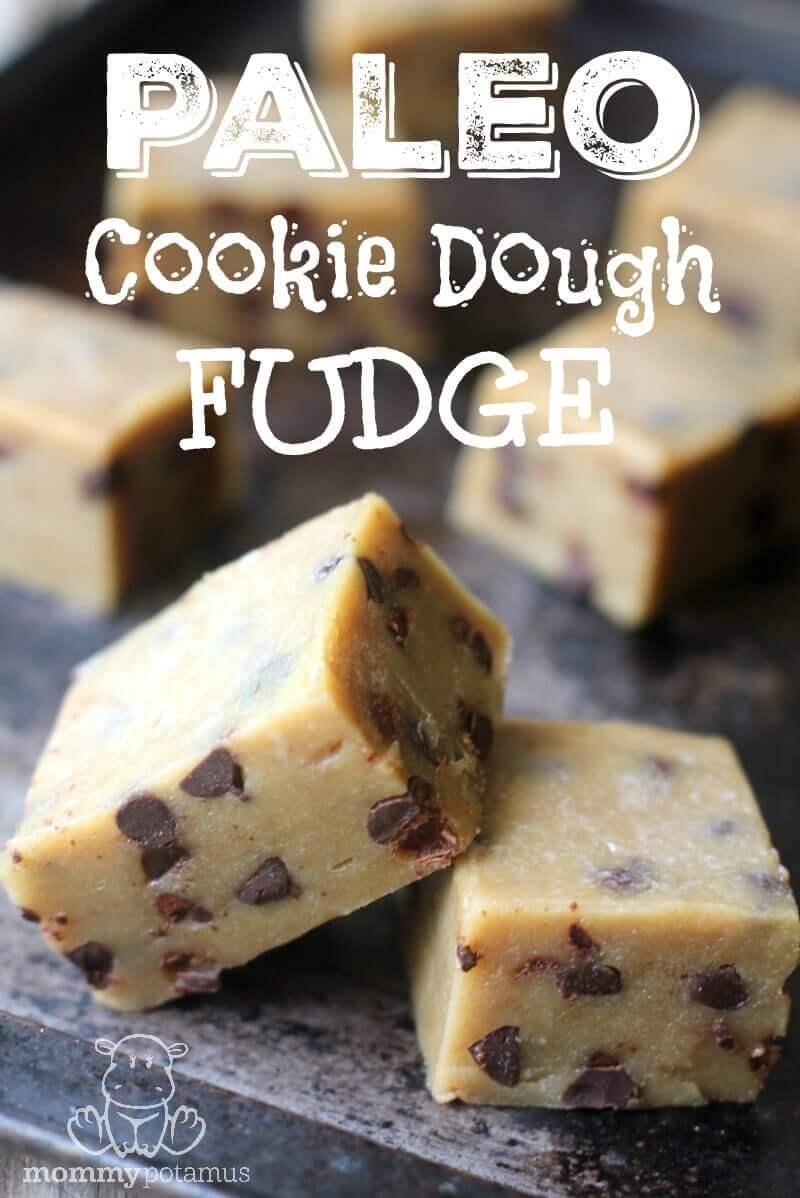 Cookie Dough Fudge (Gluten-Free, Paleo)
Instructions
Cut butter into four equal chunks and place in a light colored, shallow pan. Heat pan over medium high heat and stir butter until it is light brown and smells a little like hazelnuts. It's important to watch it closely or it will burn, but browning the butter is what makes this cookie dough fudge so delicious.

See this tutorial

if you're not quite sure what to look for. Allow butter to cool before moving on to the next step or your chocolate chips may melt a little. You can put it in the fridge if you're in a hurry.

Add almond flour, cashew butter, maple syrup, vanilla, browned butter and sea salt to a food processor and mix thoroughly. If you don't have a food processor, add all dry ingredients to a bowl and mix, then add wet ingredient and mix again. I prefer the food processor because the dough is a little more smooth.

Stir in the chocolate chips by hand. This step takes a little elbow grease. Press dough into a bread pan lined with parchment paper and freeze for at least 5 hours. Cut into chunks before serving.
Nutrition
Calories:
0
kcal
|
Carbohydrates:
0
g
|
Protein:
0
g
|
Fat:
0
g
|
Saturated Fat:
0
g
|
Polyunsaturated Fat:
0
g
|
Monounsaturated Fat:
0
g
|
Trans Fat:
0
g
|
Cholesterol:
0
mg
|
Sodium:
0
mg
|
Potassium:
0
mg
|
Fiber:
0
g
|
Sugar:
0
g
|
Vitamin A:
0
IU
|
Vitamin C:
0
mg
|
Calcium:
0
mg
|
Iron:
0
mg
Want more delicious, easy recipes?
No problem, I've created a free ebook for you – 35+ Gluten-Free Desserts – as a gift for signing up for my newsletter. Every Sunday you'll get recipes, actionable health tips, and highly-vetted product recommendations delivered fresh to your inbox.
Sign up using the form below.