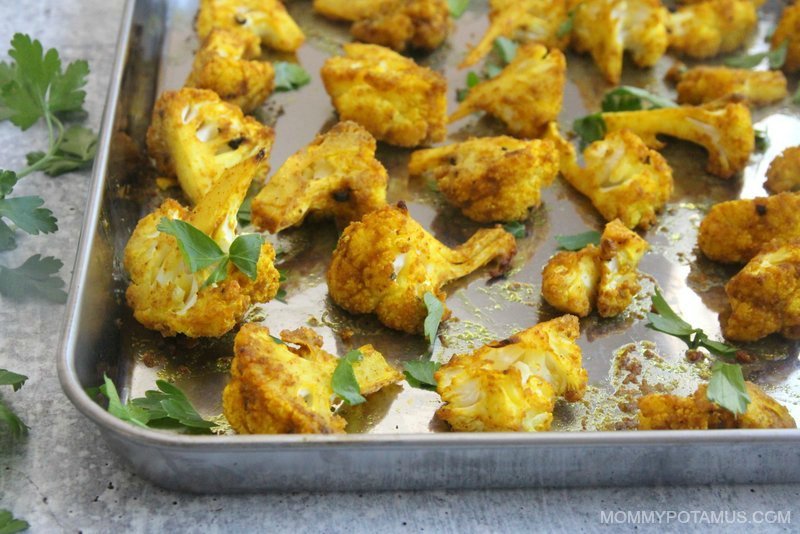 If there was a "Jack of All Trades" award for veggies it would have to go to cauliflower. I mean, It's not like eggplant stand in for pizza crust, fried rice, and even mashed potatoes.
The secret, of course, lies in its neutral flavor, which works well with all kinds of seasoning options. In this oven roasted cauliflower recipe, I've paired it with a simple blend of spices that create a rich, savory, slightly garlicky flavor – golden turmeric, cumin, garlic powder, salt and pepper. My family loves it, and I love how easy it is to throw together at the end of a busy day.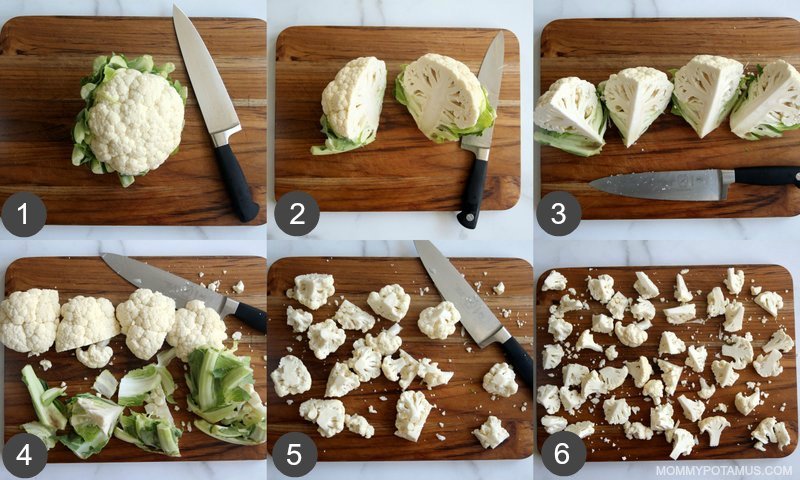 How To Cut Cauliflower
The main goal is to cut the florets into similar sizes so they'll cook evenly. Don't worry about making them exactly the same size, just try not to have any extra huge hunks or teeny tiny pieces. Here's how to de-stem and cut a head of cauliflower.
With a sharp chef's knife, cut the cauliflower in half from crown (the round area) to stem.
Cut each half into halves again.
Slice away the core stem off each piece, leaving just the florets.
Pull the largest florets off the core with your fingers.
Slice the large pieces into smaller florets of similar size.
Golden Roasted Cauliflower Recipe (Gluten-Free, Dairy-Free)
The simple blend of spices in this oven roasted cauliflower recipe create a rich, tangy, slightly garlicky flavor. My family loves it, and I love how easy it is to throw together at the end of a busy day. ​
Instructions
Preheat your oven to 400 degrees F.

Cut the cauliflower into bite-size florets and place them in a medium or large bowl.

Add turmeric, cumin, garlic powder, salt, pepper and oil to a small bowl and stir until well-combined.

Drizzle the spice mixture over the cauliflower florets and toss until they are well coated.

Place florets on a large baking sheet and spread them out so they are not touching each other.

Place the baking sheet in oven and bake for 20-25 minutes, flipping halfway through.

Sprinkle with chopped parsley (if using) and serve.
Notes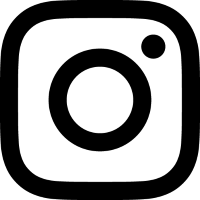 Tried this recipe?
Mention @mommypotamus or tag #mommypotamus!
Nutrition
Calories:
122
kcal
|
Carbohydrates:
8
g
|
Protein:
3
g
|
Fat:
10
g
|
Saturated Fat:
1
g
|
Sodium:
432
mg
|
Potassium:
455
mg
|
Fiber:
3
g
|
Sugar:
3
g
|
Vitamin A:
121
IU
|
Vitamin C:
69
mg
|
Calcium:
39
mg
|
Iron:
1
mg
More Healthy Side Dish Ideas
Easy Kale Chips – Crispy and salty, these kale chips make a delicious healthy snacks. My kids love them, and I love that they're rich in Vitamin K-1 and antioxidants. Also, in the post you'll find a video that shows the easiest way to de-stem kale.
Kids Squash & Cheese – This recipe from Carrie of Deliciously Organic is seasoned with nutmeg, pepper, a dash of cayenne and loads of parmesan cheese. I'll admit I was skeptical – I mean, cayenne for KIDS??? – but my kids devoured it and asked for more. She also has a brussels sprout and bacon hash that looks delish.