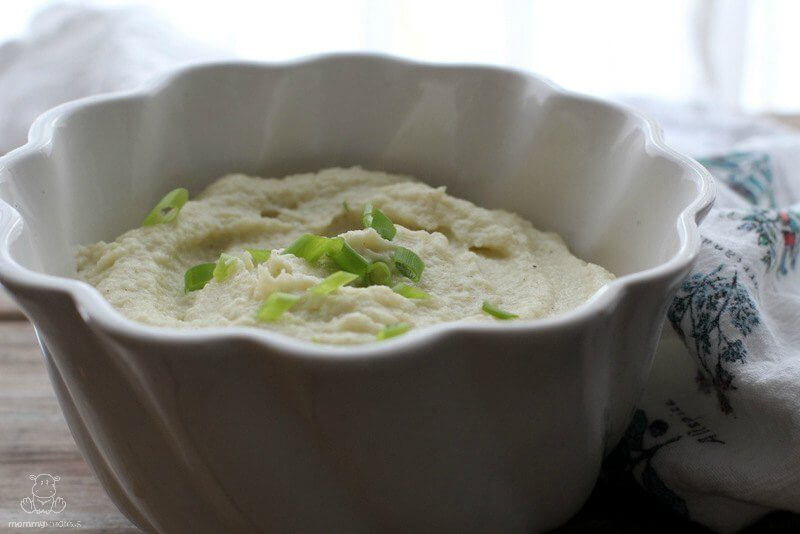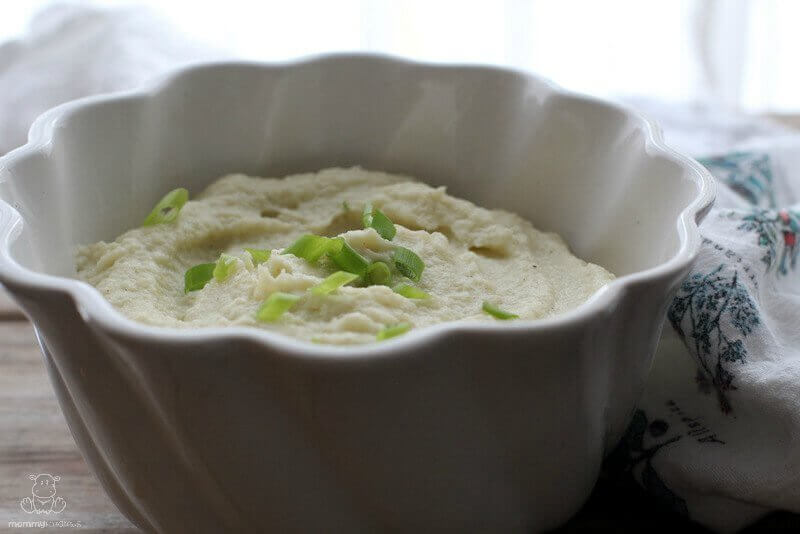 Once, at a cooking demonstration, I all but inhaled a calzone with my eyes. Seriously, y'all, it was full of the melty goodness we call cheese. Except, it wasn't.
It looked like a calzone. The chef was calling it calzone. But it was made with weird sprouty things.
No.
Back then I was pretty put off by the idea of adapting old favorites to meet new dietary needs, but since then – both by necessity and the desire to get my kids to eat more veggies – I've changed my tune.
Pizza crust made with cauliflower? Totally doable, but my eyes and taste buds need to be in sync. And so it is with that in mind that I humbly offer you my tried-and-true fauxtato recipe.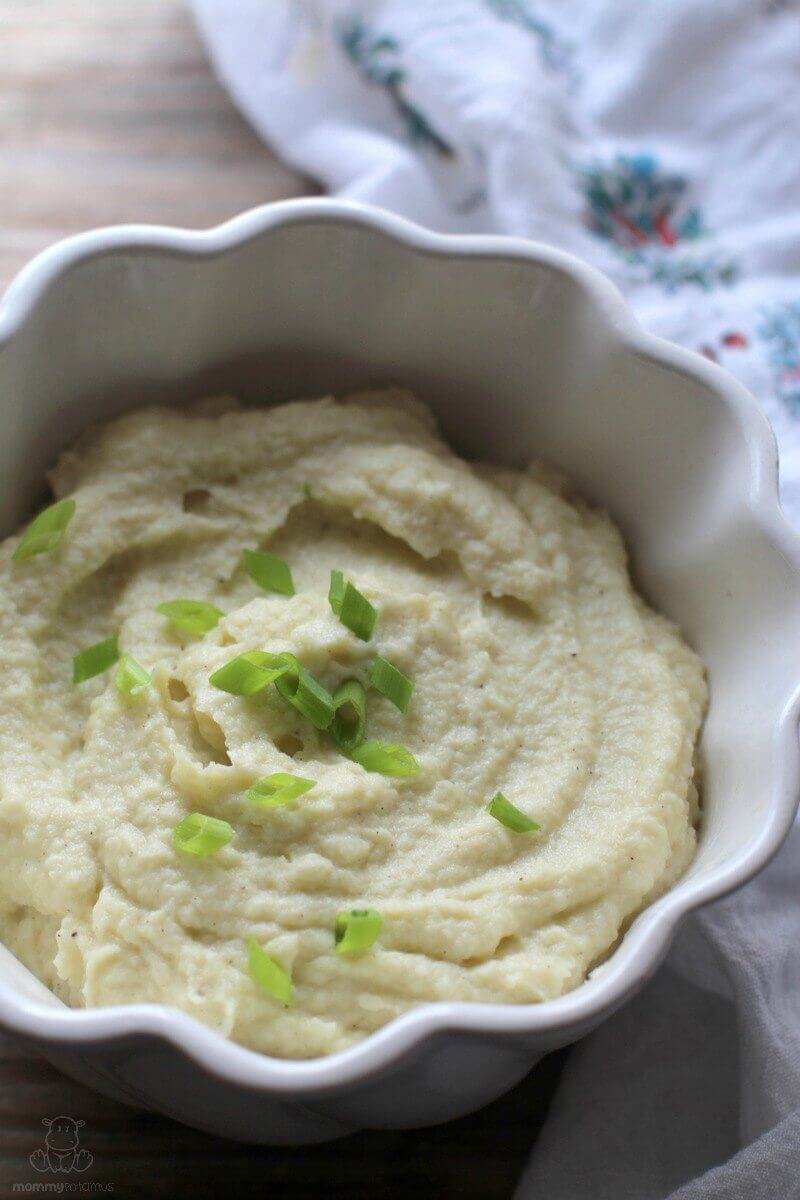 Although my family has reintroduced potatoes to our diet, we still love this version. In fact, when I made it last week my preschooler finished his portion and then proceeded to scoop every last bit out of the serving bowl for himself.

Cauliflower Mashed Potatoes
I started making these cauliflower mashed "potatoes" when my family was on a gut-healing protocol. We've reintroduced potatoes now, but we still love this recipe! Makes about 4-5 cups total.
Instructions
Steam garlic and cauliflower for 10 minutes (you may have to do this in two batches depending on the size of your steamer)

Remove cauliflower from steamer and place in a colander to drain for 15 minutes

Toss cauliflower/garlic, butter, salt and pepper in a food processor and blend until smooth. Warm up in the oven before serving.
Nutrition
Calories:
1165
kcal
|
Carbohydrates:
71
g
|
Protein:
26
g
|
Fat:
96
g
|
Saturated Fat:
59
g
|
Cholesterol:
244
mg
|
Sodium:
1163
mg
|
Potassium:
3607
mg
|
Fiber:
24
g
|
Sugar:
22
g
|
Vitamin A:
2839
IU
|
Vitamin C:
567
mg
|
Calcium:
356
mg
|
Iron:
6
mg
Want More Cauliflower Recipes?
Here are a few of my favorites: