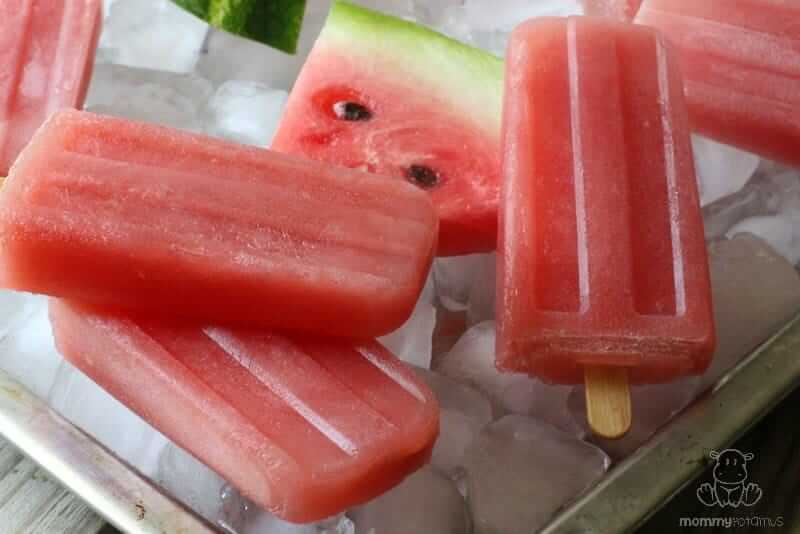 Watermelon is the official state vegetable of Oklahoma. Yes, I'm serious. (source) It's also more or less the official fruit of late summer picnics, pool days, snack times and barbecues.
How can both of these things be true? It's simple. While watermelon is part of the cucumber and pumpkin family – Cucurbitaceae (Citrullus genus) – it's also classified as a fruit. It contains more lycopene than a tomato and is completely edible . . . even the rind, which is sometimes pickled, candied or made into gazpacho. (source 1, source 2)
But I'm getting ahead of myself. The most basic fact about watermelons – the one everyone knows – is that the summer season is just not complete without them. In honor of National Watermelon Day, which is coming up next week on August 3rd, I thought I'd share this refreshing recipe for mint-infused watermelon popsicles.
Popsicles don't get any easier than this, y'all. I hope you love them as much as we do!
(And psst! If you haven't picked one up yet, here are some helpful tips for choosing a ripe watermelon.)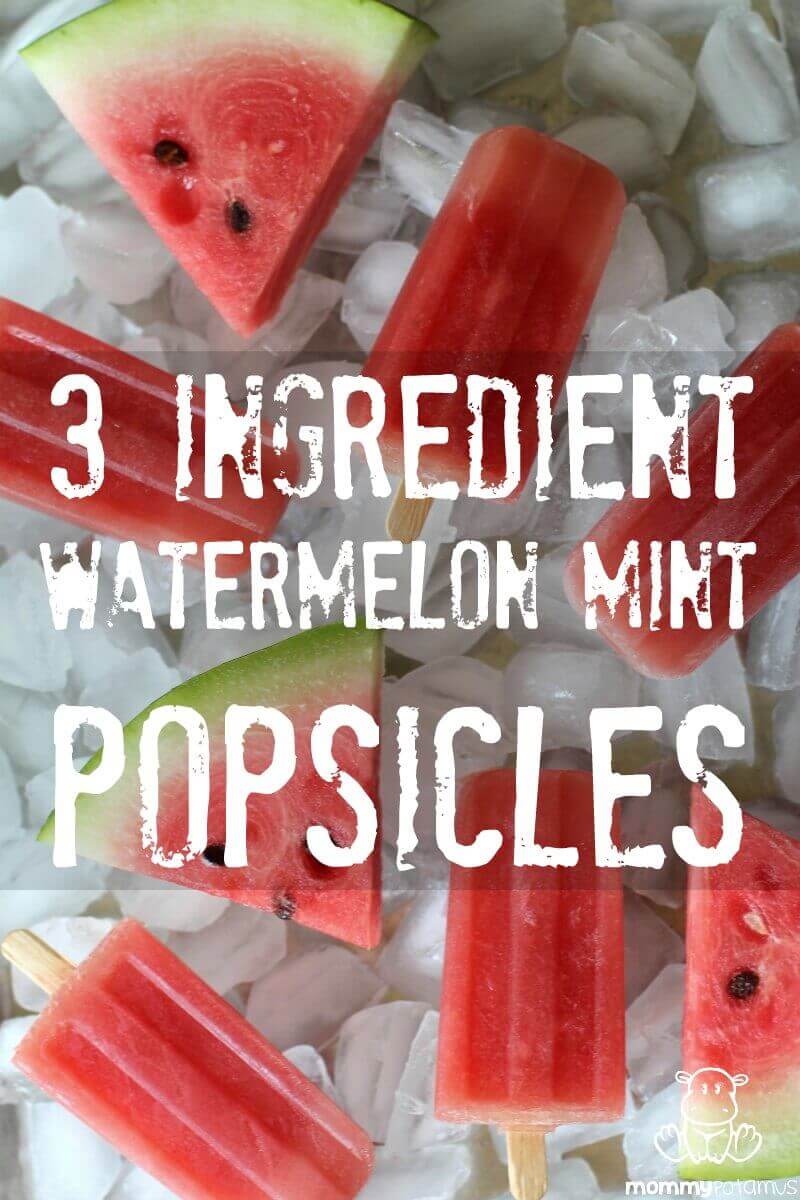 3 Ingredient Watermelon Mint Popsicles
This recipe makes approximately 24 fluid ounces, or 3 cups liquid. My popsicle molds hold ⅓ cup each, so this batch made 9 popsicles.
Instructions
Place all ingredients in a blender and puree until smooth. Pour mixture in popsicle mold and freeze until solid.
Nutrition
Serving:
1
popsicle
|
Calories:
43
kcal
|
Carbohydrates:
11
g
|
Protein:
1
g
|
Fat:
0.2
g
|
Saturated Fat:
0.02
g
|
Polyunsaturated Fat:
0.1
g
|
Monounsaturated Fat:
0.04
g
|
Sodium:
1
mg
|
Potassium:
124
mg
|
Fiber:
0.4
g
|
Sugar:
9
g
|
Vitamin A:
577
IU
|
Vitamin C:
8
mg
|
Calcium:
12
mg
|
Iron:
0.2
mg
Love Watermelons?
1. Watermelon Agua Fresca – Agua fresca is Spanish for "fresh water" – it's typically made with a variety of fresh fruits (and sometimes vegetables).This version is made with watermelon, cantaloupe, and fresh mint leaves. It's easy to make in big batches and is a big hit at BBQ's.
2. Watermelon Limeade – This sweet, tart, refreshing recipe for watermelon limeade pairs beautifully with laughter, good conversation, and water of any kind – be it the sea, a pool, or a sprinkler. And it can also be made into a yummy grown-up drink as well. 🙂
Want more delicious, easy recipes?
No problem, I've created a free ebook for you – 35+ Gluten-Free Desserts – as a gift for signing up for my newsletter. Every Sunday you'll get recipes, actionable health tips, and highly-vetted product recommendations delivered fresh to your inbox.
Sign up using the form below.