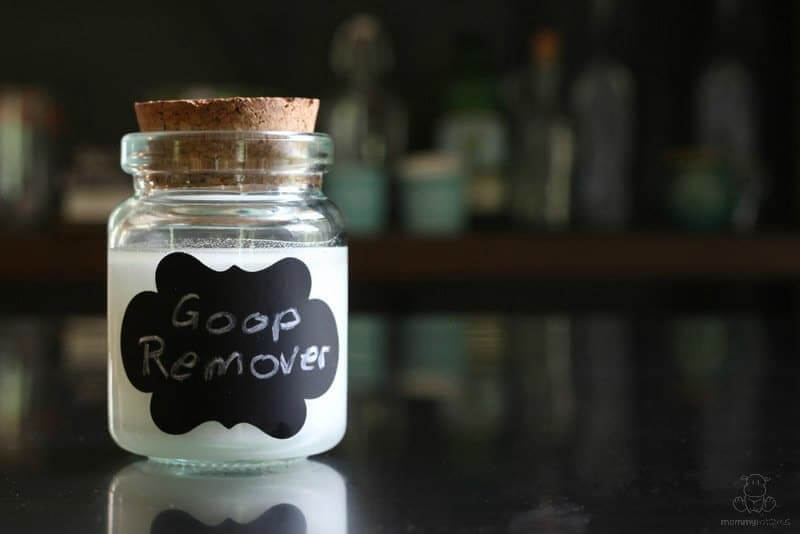 Whether it's stickers applied to everything BUT paper or unidentified gooey substances left on the kitchen floor, there always seems to be something to un-gunk with little ones around. Fortunately, with just 2-3 ingredients you probably already have in your pantry, you can make a non-toxic adhesive remover that really works. It can be used on:
*If the surface is porous – natural, unsealed stone for example – the oil may absorb and discolor the surface. Make sure to check in an inconspicuous area before applying.
All you need is coconut oil, baking soda and a bit of essential oil if you have it on hand. Oh, and if you're looking for simple solutions like this one, you can find 22 more uses for baking soda here.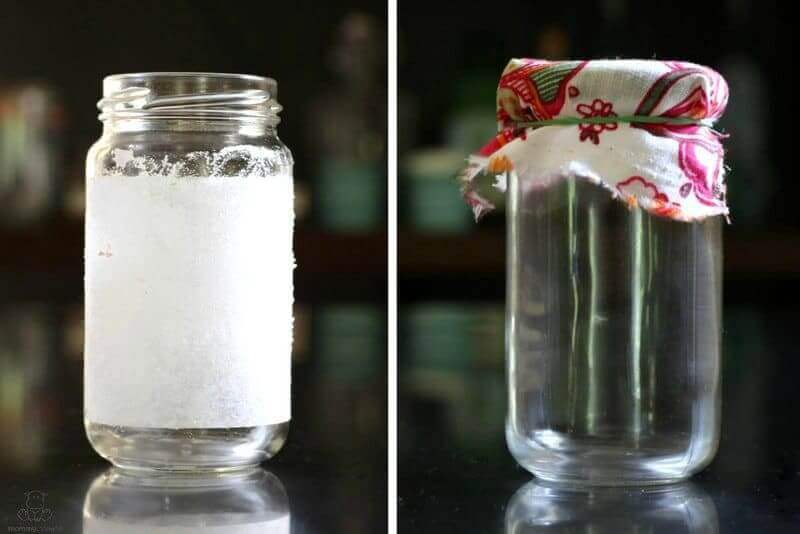 DIY Goo and Gunk Adhesive Remover (Like Goo Gone)
Ingredients
Special Tools
Washcloth
To Make
Blend all ingredients together and store in an airtight jar.
To Use
If you are removing a label, try to peel off the outer layer of paper before applying the goo and gunk remover. This will allow the mixture to penetrate more quickly. Spread paste onto sticky surface and let sit for 10-60 minutes – the longer it is left on the easier the removal process. Rub with a washcloth and rinse clean. Repeat if needed.
Important note: The baking soda in this formula is abrasive and may leave small scratches on certain surfaces, particularly plastic. Test a small area before applying it to the entire surface. I've used it very successfully with a variety of glass surfaces.
Want a FREE ebook of non-toxic cleaning recipes that WORK?
I've created a free ebook for you as a gift for signing up for my newsletter. 7 Non-Toxic Cleaning Recipes That Really Work covers seven recipes that you can make in just a few minutes each for squeaky clean windows, sparkling dinnerware, lemon-fresh countertops, and more. Subscribe to my newsletter below and you'll be redirected to a download page for immediate access to this PDF ebook.