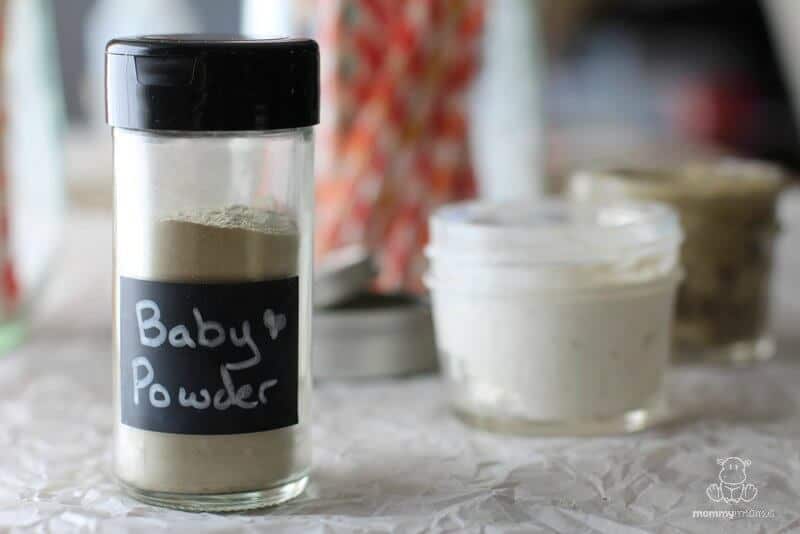 So, you're standing in the baby aisle holding a bottle of popular baby powder, and then you remember that the brand recently paid to $72 million to women who say the powder caused ovarian cancer. You pick up the next bottle, see "parfum," and wrinkle your nose because according to the Environmental Working group, fragrances often contain "chemicals associated with hormone disruption and allergic reactions, and many substances that have not been assessed for safety in personal care products." (source)
Although there are safe options out there – this baby powder for example – you can save quite a bit by making your own, and it only takes a minute or so to make.
This clay-based baby powder worked wonders as a diaper-rash remedy, especially when combined with my clay-infused diaper cream, zinc-oxide infused diaper cream, tallow balm or calendula salve. In case you're wondering, I didn't use all of these at once – I just made up a batch when needed with whatever I happened to have on hand. 🙂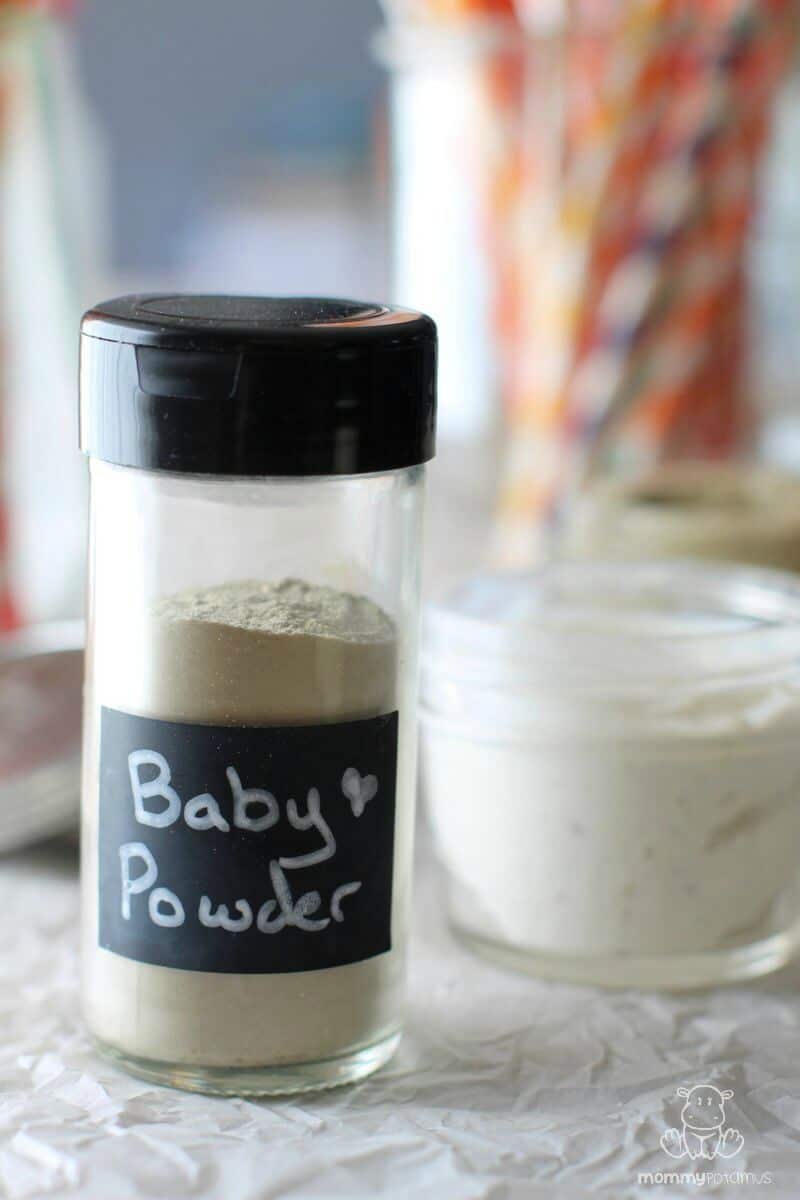 DIY Natural Baby Powder Recipe
Note for cloth diapering mamas: This powder is compatible with cloth diapers.
Ingredients
* Like cornstarch, arrowroot powder is a starch and can help feed yeast. Since it's not the primary ingredient in this recipe I don't know that it would cause a problem for yeast-based rashes, but if you suspect yeast you may want to omit it.
To Make
Combine clay and arrowroot and pour into a clean glass jar with holes in the top for sprinkling – I use an old spice jar.
How To Use
Powder lightly after a diaper change as needed.
*Special Notes
Powders of any kind are not recommended for children under three months because they can inhale particles into their very sensitive lungs. Use only with older babies.
Want more research-backed natural remedies?
No problem, I've created a free ebook for you – Kitchen Apothecary: 25+ Natural Remedies Using Ingredients From Your Pantry – as a gift for signing up for my newsletter. You'll also get updates when I post about safe essential oils for pregnant/breastfeeding mamas, exclusive gifts and coupons (I was able to give away a jar of free coconut oil to anyone who wanted it recently!), plus other goodies.
Sign up using the form below.