Eat. Sleep. Pee. Poop. Repeat.
It's a pretty smooth system . . . for babies anyway! For parents there are usually a **few** more things involved, like:
This can be a little tricky, given that there are lots of possible causes of diaper rash. No fear, though! Today I'll explain how to identify some of the most common culprits, then we'll talk about natural treatment options.
Diaper Rash Decoded
Here are some of the most common reasons a baby's bum can become irritated.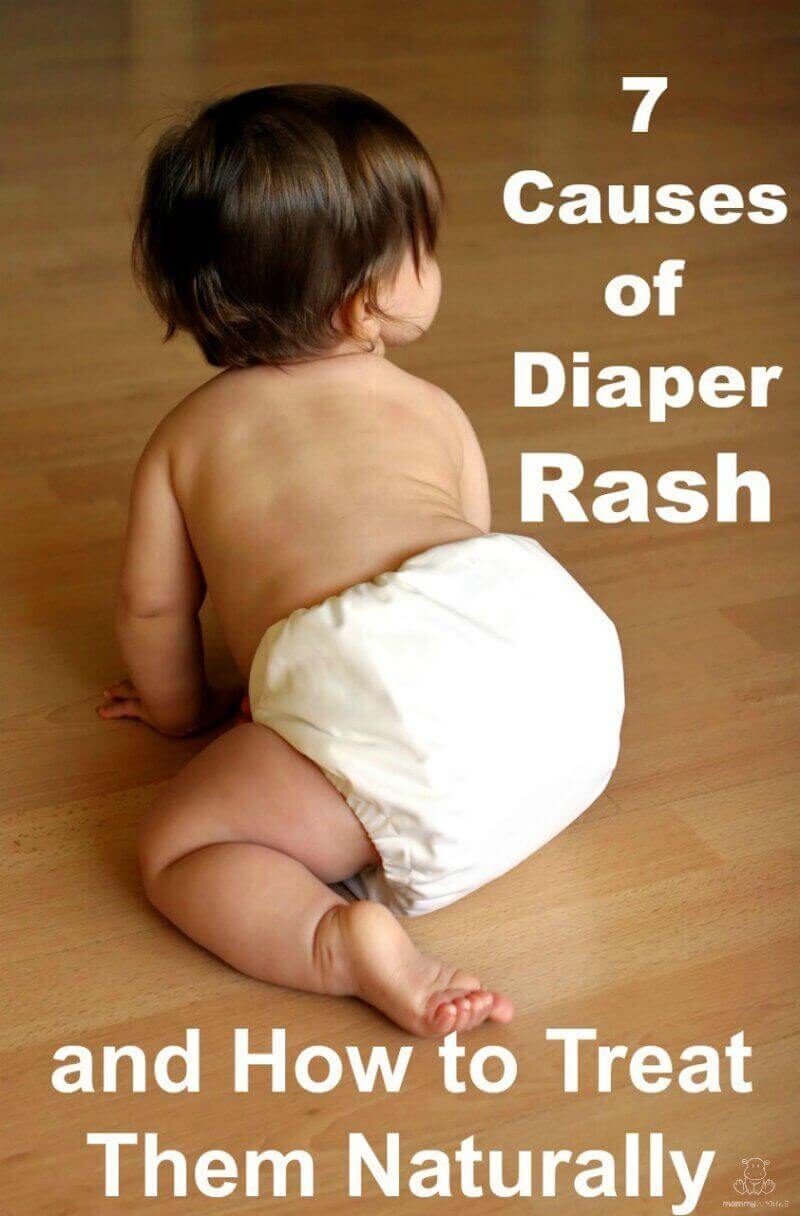 Reason #1: Infrequent Changes
Remember that list of things we would **never** do when we became parents? Yep, this is one of the first ones that made me eat humble pie. Now don't get me wrong, I did usually change my sweet babes often, but there were some epic parenting fails as well.
Maybe I left the house for a "quick" errand which took MUCH longer than expected, only to get stranded with less-than-adequate supplies. Or maybe I was so excited to get my preschooler out for some much-needed park time after the birth of her little brother that I, ahem, didn't notice the funny poop face he made AS SOON AS I put a brand new diaper on him. (Incidentally, I may also not have noticed that my little girl was wearing two right shoes).
Fortunately in my case these occasional oversights rarely resulted in a rash, but when they did it was a very simple fix. Here are the details:
Rash Features
Very often, the distinguishing feature of this kind of rash is that it doesn't show up in skin folds/creases where wetness can't reach. The skin is usually flat, red and irritated. May sometimes peel.
Things That May Help:
Reason #2: Yeast
This is one of the most common causes of diaper rash. Antibiotics kill good and bad bacteria but leave yeasts like candida albicans intact, and when its competition is eliminated candida thrives. (Gut & Psychology Syndrome, page 42) Unfortunately, most of us have had more than a few rounds of antibiotics growing up and we may pass on these imbalances via the birthing process. Did you have any idea? I certainly didn't when my first child was born. (Note: I have since learned that there are things we can do to increase the quality of the gut microbiota they receive from us.)
Antibiotics administered during birth can have the same effect, as can antibiotics administered directly to baby or indirectly via mom while she is breastfeeding. When overgrowth in babies occurs it can sometimes lead to thrush and/or diaper rash. Here are the details:
Rash Features
Yeasty rashes may look like pimples or open chicken pox. It may spread into skin folds/creases. If baby has struggled with thrush (an overgrowth of yeast in the mouth) and chronic diaper rashes, yeast is a likely culprit for the rashes.
Things That May Help:
Preventing Reinfection
According to this post, "Yeast bacteria can live up to 5 days on baby's skin and clothes even after the rash has cleared. Be sure to disinfect baby's diapers, clothes, and sheets in between uses and up to 5 days after the rash has cleared to prevent reoccurrence." Here are some ideas for disinfecting your laundry:
Reason #3: Teething Or Illness
Though we're not exactly sure why, diarrhea sometimes accompanies teething. Some people think it's because babies drool a bit more during that time and swallowing excessive drool loosens the bowels. Whatever the reason, diarrhea sometimes happens, and it can quickly lead to a rash.
Rash Features
Varies.
Things That May Help
Comfort measures for teething may reduce drooling. Here are some other things I've found helpful.
Reason #4: New Foods/Food Sensitivities/Allergies
Acidic foods like tomato and citrus can cause a rash, as can foods to which the baby is sensitive or allergic. If baby is breastfed, certain foods consumed by mama can also cause irritation.
Rash Features
May look like a red ring around baby's anus.
Things That May Help
Reason #5: Baby Care Products, Detergents And/Or Fabrics
If you're cloth diapering, leftover detergent residue and/or the chemicals in detergents and fabric softeners can be irritating to baby's bum. Other possible culprits are the type of fabric used (though this is rare) and/or bath products and creams. The U.S. is not as strict as other nations about the type of ingredients used in baby products so this is a real possibility. For example, the European Union requires that pure borax be labeled with warnings such as "may damage fertility" and "may damage unborn child," while in the U.S. it can be found in diaper creams. (Source)
Rash Features
Varies
Things That May Help
Reason #6: Bacterial Infection
Sometimes a regular ole rash can become vulnerable to bacteria, which of course love warm, moist environments like diapers.
Rash Features
Varies. May possibly have pus, raw skin, or raised patches that ooze.
Things That May Help
Reason #7: Gut Imbalance
Gut flora imbalances can lead to diaper rash, eczema, psoriasis and other conditions. Though I have already covered this in the section on yeast rashes, it is worth mentioning that there are other possible culprits other than yeast. Identifying them may require the help of a qualified health care professional.
Things That May Help
Have you tried a home remedy for diaper rash? What worked for you?
Sources:
https://www.mayoclinic.org/diseases-conditions/diaper-rash/symptoms-causes/syc-20371636
http://www.pinstripesandpolkadots.com/Articles.asp?ID=259
Photo credit: Bingbing, FreeFormKatia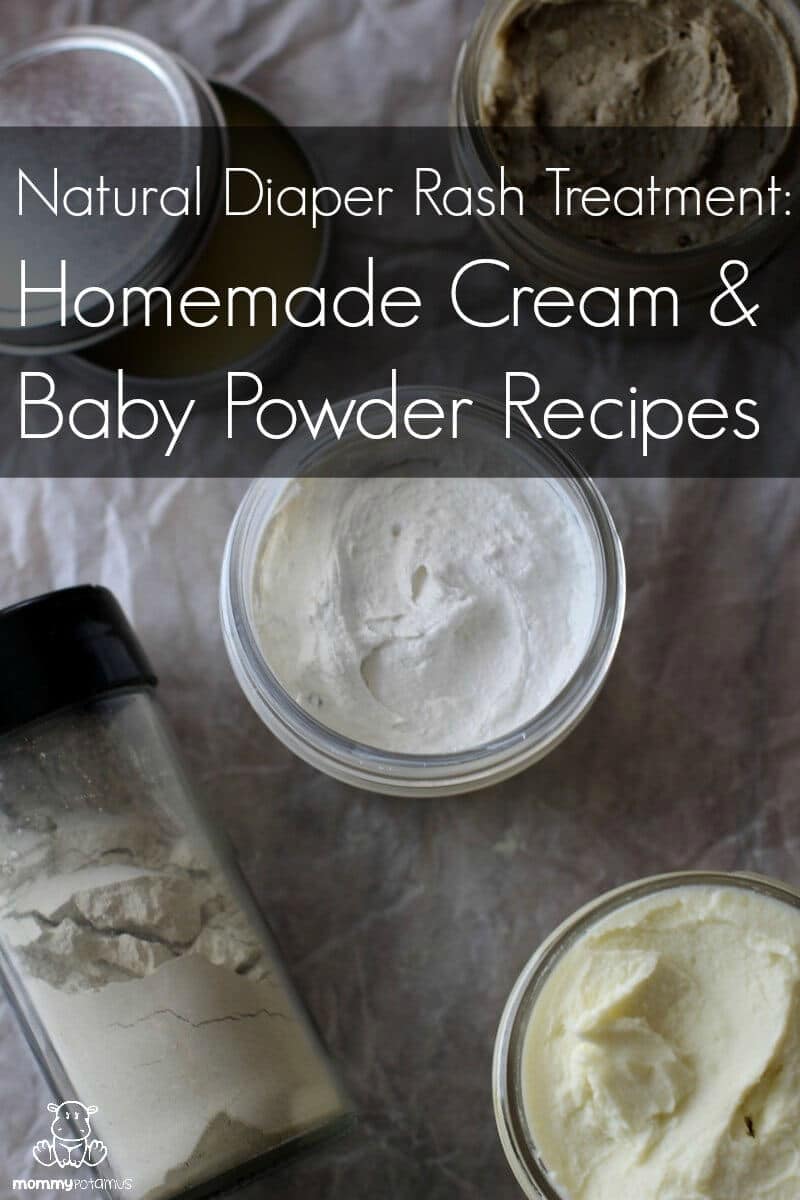 Disclaimer: I AM NOT A DOCTOR and I do not give healthcare advice. The information in this post has not been evaluated by the FDA and is not intended to diagnose, treat, cure or prevent any disease. See my full disclaimer here.