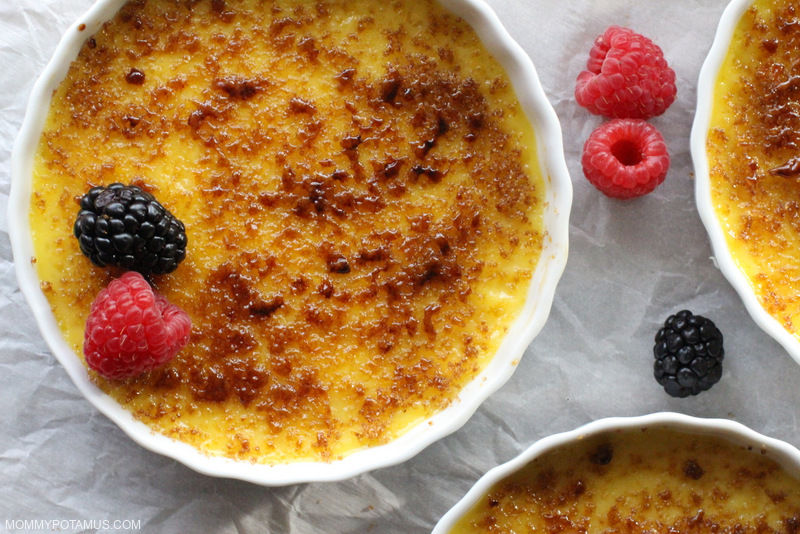 On this day **indistinct cough** years ago, I was running through an airport with my childhood crush and a wedding dress over my head. By sundown I'd left my old world behind, and within twenty-four hours I had a new last name and a marriage certificate that's more colorful than an Olympic logo.
The ceremony was a blur – I think I was in shock that it was actually happening. But as we swung open those mahogany reception doors and laid our eyes on the feast set before us things started coming back into focus . . . cornish hen with local squash and fried plantains layered over crème brûlée . . . wine . . . laughter intermingled with blessings as the candles melted into stumps.
I'd love to tell you that all these years have been nothing but happily ever after, but that's not how it went.
We've experienced job stress and stretched budgets.
Turns out we have very different communication styles.
And also, tiny humans bring light and joy but also sleepless nights and short fuses.
But let me tell you this: I have never been more convinced of the wisdom of my ten-year-old self than I am now. She saw something in the heart of the boy that eventually became her husband . . . the kind of love that keeps showing up no matter what.
As much as I'd love to hop over to the island we were married on this year, the closest we can get is a meal based on our wedding night feast. At the top of the menu – don't judge me, I have priorities – is this crème brûlée with it's luxurious vanilla custard, crispy caramelized sugar topping, and loads of fresh berries.
Recipe Tips & Notes
Selecting Your Sugar – With one other exception – these lemon bars which call for optional organic powdered sugar as a topping – all of my desserts exclusively use unrefined sugars like honey, maple syrup, coconut sugar and rapadura sugar.
However, coconut sugar and rapadura are much more likely to scorch in this recipe, so I use brown sugar that I keep on hand to make this sugar cookie body scrub. If you want to go with an unrefined sugar I suggest rapadura (sometimes called sucanat).
Making Your Caramelized Sugar Topping – Restaurants use a kitchen torch to evenly heat the sugar topping until it caramelizes and becomes brittle. They're pretty inexpensive so I picked one up a few years ago, but you can use the broil setting on your oven if you don't have one on hand.
I've included instructions for both methods in the recipe.
Crème Brûlée Recipe
With a creamy custard and crispy caramelized sugar topping, this crème brûlée recipe is incredibly easy to make and so satisfying!
Equipment
2 large baking pans or roasting pans

medium bowl

whisk

teaspoon

spatchula
Ingredients
⅔

cup

maple syrup

10

large pastured egg yolks

1 ⅓

cups

heavy cream

⅔

cup

coconut milk

(or whole milk)

¼

tsp

sea salt

1

tbsp

vanilla extract

3

tbsp

organic brown sugar

(or more, to taste – Sucanat may be substituted, see Recipe Tips & Notes above for more info)
Instructions
Custards
Preheat your oven to 350°F. 

Place ramekins inside two large baking dishes or roasting pans.

In a medium bowl, whisk together the cream, milk, vanilla, egg yolks, maple syrup and salt until everything is well-combined.

Transfer the cream mixture into the five ramekins, dividing equally.

Create a water bath by pouring hot water into your baking dishes until the water is halfway up the sides of the ramekins.

Place the baking dishes in the oven and bake the custards until the edges are set and the center is slightly jiggly, about 35-40 minutes.

Carefully remove the custards from the water and allow them to cool to room room temperature. To remove them, I usually put an oven mitt on one hand and grab a spatula with the other, then I slide the spatula under a ramekin while holding it in place with the oven mitt before lifting it out.

Allow the custards to cool to room temperature, then refrigerate them overnight.
Carmelized Topping Option 1
To create the caramelized topping using a kitchen blow torch: Sprinkle 1-2 teaspoon sugar over each creme brulee, or more if desired.

Turn the torch on and hold it about an inch above the sugar, moving it over the surface until all the sugar is melted. 
Carmelized Topping Option 2
To create the caramelized sugar topping using an oven: Preheat your broiler, then move your oven rack up so that it is pretty close to the heating elements.

P_lace the custards in a roasting pan, then pour enough ice water into the pans to come halfway up the sides of the ramekins.

Sprinkle 1-2 teaspoons sugar evenly over each custard.

Broil until the sugar melts, rotating the pan several times for even browning while watching closely so the sugar doesn't burn.
Nutrition
Calories:
545
kcal
|
Carbohydrates:
40
g
|
Protein:
8
g
|
Fat:
39
g
|
Saturated Fat:
24
g
|
Cholesterol:
478
mg
|
Sodium:
168
mg
|
Potassium:
263
mg
|
Sugar:
33
g
|
Vitamin A:
1452
IU
|
Vitamin C:
1
mg
|
Calcium:
146
mg
|
Iron:
2
mg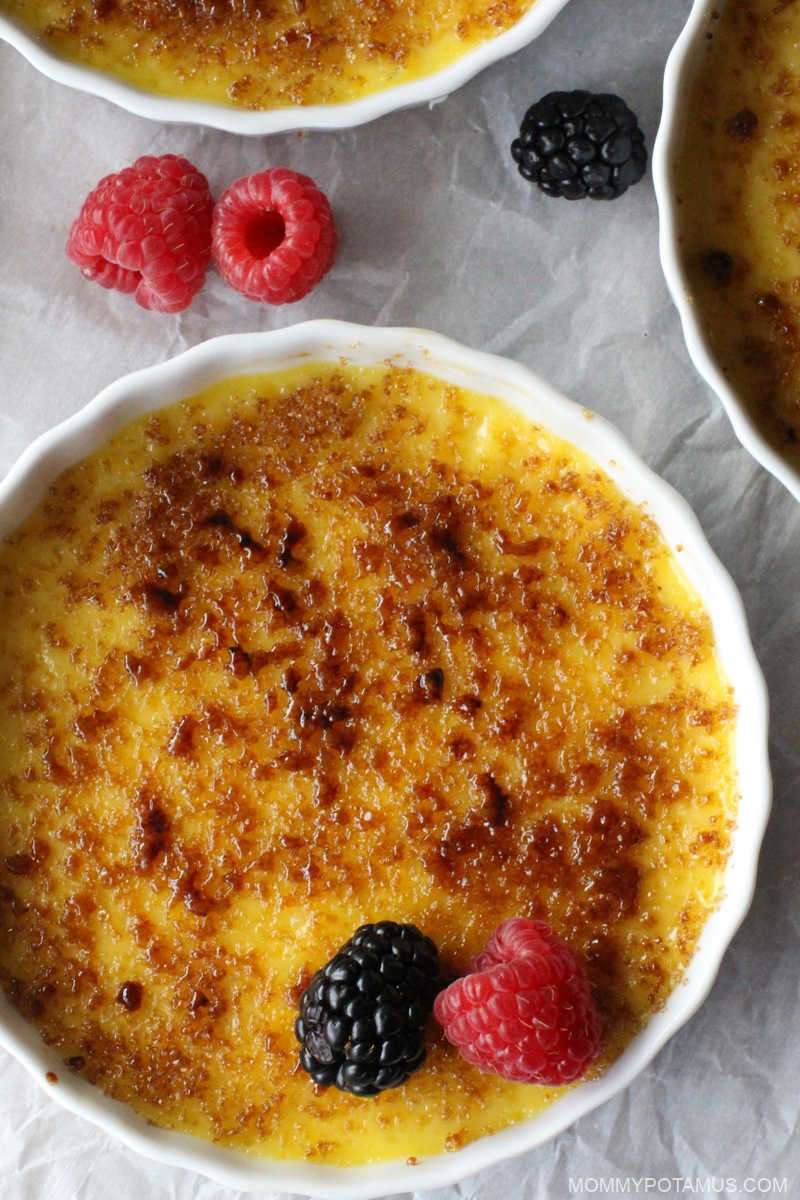 Want more delicious, easy recipes?
No problem, I've created a free ebook for you – 35+ Gluten-Free Desserts – as a gift for signing up for my newsletter. Every Sunday you'll get recipes, actionable health tips, and highly-vetted product recommendations delivered fresh to your inbox.
Sign up using the form below.