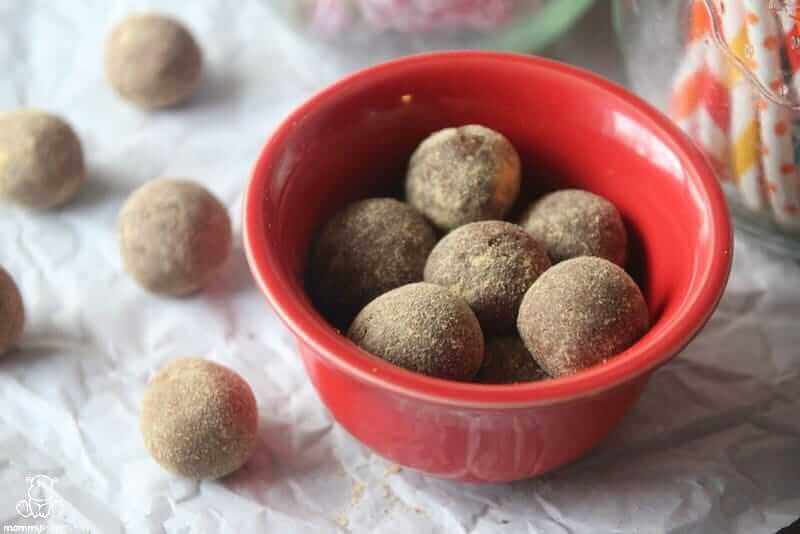 'Tis the season for homemade salt dough ornaments, driving around to look at holiday lights, and . . . . deep breathing our way through another off-key round of Jingle Bells in the car. 🙂
Majestic as they are, for most of us the holidays come with some stressful moments, which is why it's often a good time to increase our intake of adaptogens (herbs that help us adapt and thrive under stress).
One of my favorite ways is to make up a batch of these gingersnap bites, which incorporate an adaptogen called maca root. Legend has it that Incan warriors used to consume it before battle to increase endurance, and research suggests there may be wisdom to this tradition.
What is maca root?
As I mention in this post on the benefits of maca root, it's rich in several key amino acids that support hormone production, plus minerals that nourish our endocrine system.
These maca bites are a type of traditional herbal pastille, which is a "pill" that blends a healing herb with honey to make it enjoyable to consume. Maca is not my favorite flavor, so a pastille is a natural choice to help me incorporate it into my diet. These bites make a great post-meal snack on busy days – the honey provides quick energy while the cinnamon supports blood sugar balance and the maca nourishes and supports our stress response system.
I keep them in my fridge and eat 2-3 as needed. Like most adaptogens, they're most beneficial when consumed consistently for a period of time.
Are you familiar with adaptogens?
Adaptogens are one of the most beneficial types of herbs for stressed, tired moms, but there's a lot of uncertainty about what's safe for pregnancy and nursing. I've created a free ebook for you – The Beginner's Guide to Adaptogens – as a gift for signing up for my newsletter.
I researched ten different herbs in the Botanical Safety Handbook and wrote several herb profiles that include benefits, safety info, and recommendations from an expert (ethnobotanist) on how to take them. As a subscriber, you'll also get updates when I post new recipes and research, exclusive sales and coupons on my favorite products.
Sign up using the form below.
Now, on to the recipe!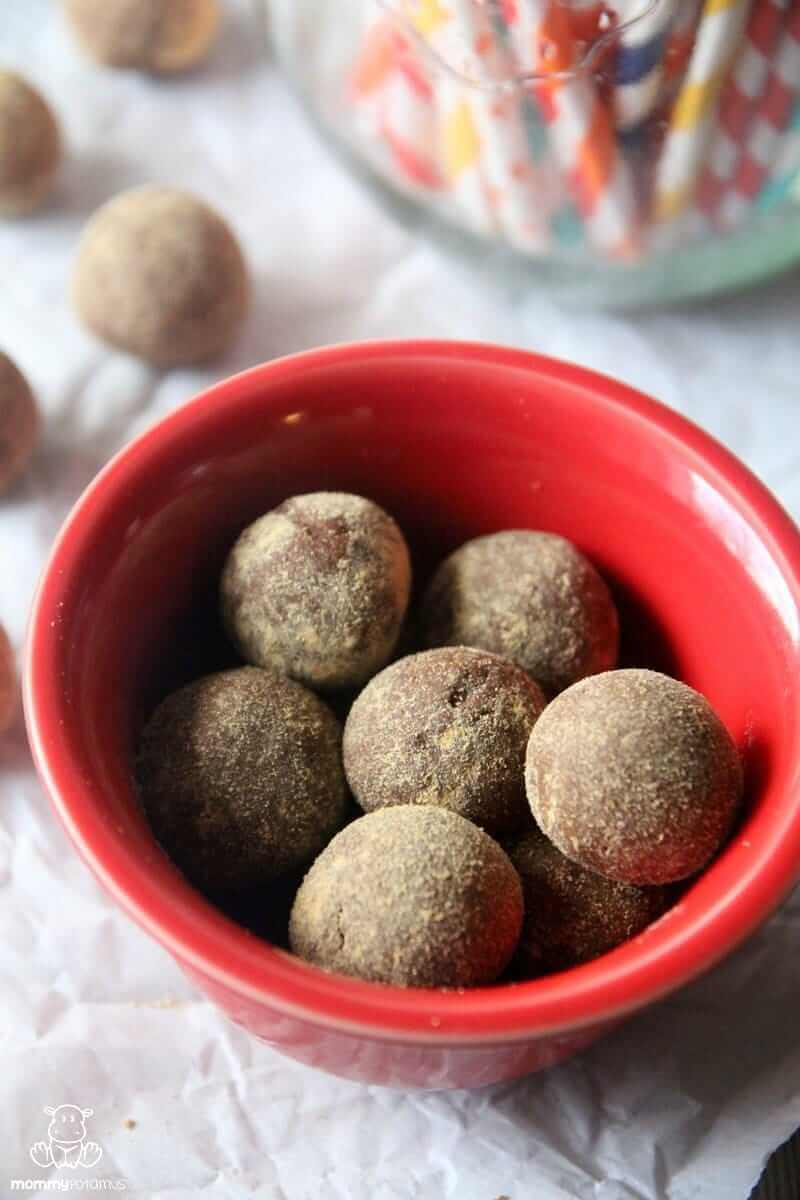 Gingersnap Maca Bites
Equipment
medium bowl

spoon

tablespoon

teaspoon
Instructions
Place maca root and cinnamon in a bowl and mix together. Add in 4 tablespoons plus 1 ½ teaspoons honey and 1 ½ teaspoons vanilla extract and mix with a spoon. The mixture will seem very powdery at first, but don't worry! Just keep mixing until the honey has been evenly distributed throughout the powder. Then – and yes, this is a bit messy – use your clean hands to knead the powder and honey together to form a thick paste. If needed, add the additional 1½ teaspoons honey to incorporate all of the powder. Break the mixture into 12 balls and then roll in ginger powder before serving. Store in the fridge.
Nutrition
Calories:
533
kcal
|
Carbohydrates:
131
g
|
Protein:
13
g
|
Fat:
1
g
|
Saturated Fat:
1
g
|
Sodium:
7
mg
|
Potassium:
1108
mg
|
Fiber:
24
g
|
Sugar:
88
g
|
Vitamin A:
70
IU
|
Vitamin C:
15.3
mg
|
Calcium:
475
mg
|
Iron:
6.5
mg
Looking for more ways to use maca?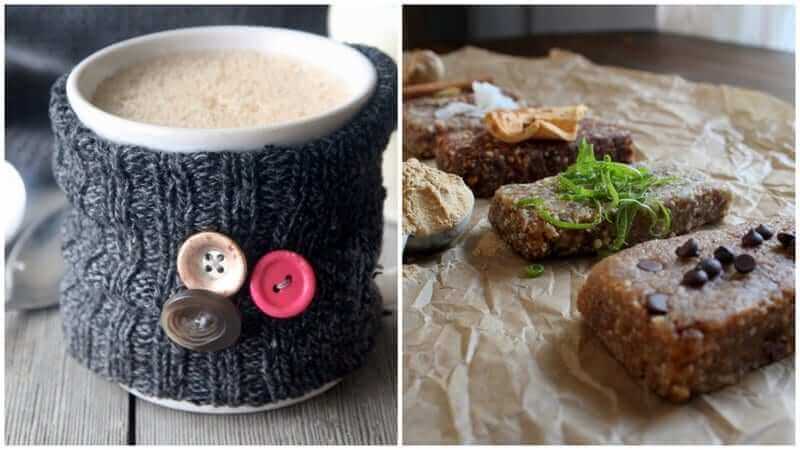 Have you ever purchased an herb for one purpose, then wondered what to do with what you have left over? Me too, which is why I want to share a couple of other ways to incorporate maca root into your diet.


Maca Energy Bars – This post includes recipe for five flavors: Coconut Cream, Apple Cinnamon, Lemon Lime, Chocolate Chip and Gingerbread
Maca Coffee – Blended with hazelnut and vanilla