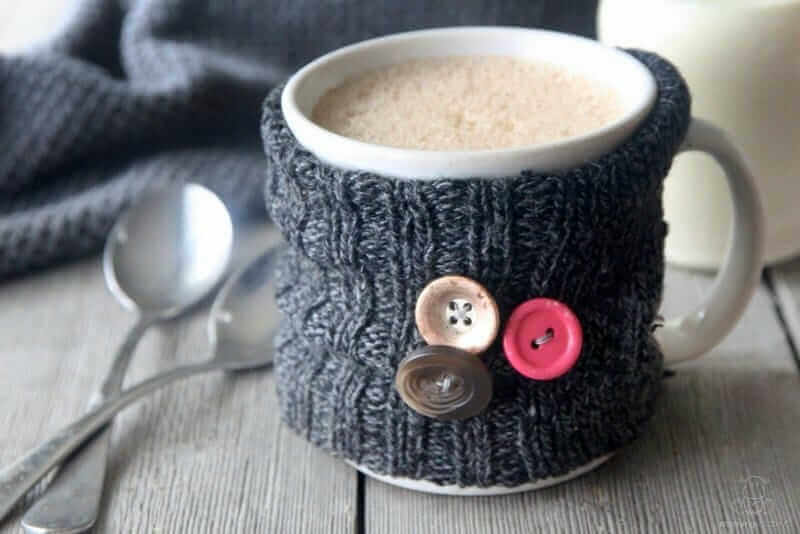 Don't ever let anyone tell you that fairy tales aren't real. I drink a potion made from magic beans everyday, and it brings me back to life." – Nanea Hoffman
In my house, mornings come with philosophical questions like, "Mom, is anything part of everything?" and "What if our heads were made of cake?" Questions that can literally not be answered until I'm holding a warm cup of coffee, brewed in something that looks like it came from a vintage chemistry set.
These days, I'm enjoying my magic beans with a dash of ground root that was revered by Incan warriors for its ability to increase stamina and strength. Maca, also called Peruvian Ginseng, is an adaptogen, or herb that helps the body adapt and thrive in stressful conditions. Sounds like something we could all use, right?
Now, you may be wondering…
What is an adaptogen why do I want it in my coffee?
Coffee and adaptogens can work synergistically, but as I explain in this this guide to using adaptogens they function very differently. Caffeine is a stimulant that encourages a specific response within the body – alertness. Adaptogenic herbs, on the other hand, help the body adapt to stress by nudging it toward balance.
If you're thinking, "Eh, balance. Are we talking about that woo stuff that's supposed to happen when I shine my collarbones and relax my spleen?" And the answer would be no. I'm talking about tangible things like balancing hormones and getting a little extra mileage out of your energy stores.
To put it a different way, if caffeine is like a map that can only take the body from point A (sleepy) to point B (alert), adaptogens are more like a GPS system that figures out where you are and helps you get where you need to go (balanced and able to adapt to circumstances).
Another difference between coffee and maca is that coffee's effect fades after a few hours, while maca's builds with consistent use. That's why they work so well together – caffeine helps in the short term, while adaptogens offer long term support. I try to include maca in some form 4-5 days per week along with eleuthero and a few other adaptogens.
Quick note on using adaptogens daily: Some adaptogens – maca and eleuthero for example – are fine for long-term use. However, others (like licorice) should only be used for limited periods of time. If you're interested in using other adaptogens in addition to maca, you'll find links several herbs to consider in this guide to adaptogens, plus safety info on each one.
Also, here's how to make the coffee much cozy pictured in the recipe if you're wondering. Now, on to the recipe!
How To Make Vanilla Hazelnut Maca Coffee
This adaptogen-infused morning brew incorporates maca, hazelnut and vanilla for a smooth, sippable coffee. Or gulpable depending on the morning. 🙂
Instructions
Heat milk/coconut milk and pour it into a blender along with the maca, hazelnut butter, vanilla and gelatin (if using). Give it a quick whir and then pour it into a cup. Sweeten to taste and enjoy.
Nutrition
Calories:
0
kcal
|
Carbohydrates:
0
g
|
Protein:
0
g
|
Fat:
0
g
|
Saturated Fat:
0
g
|
Polyunsaturated Fat:
0
g
|
Monounsaturated Fat:
0
g
|
Trans Fat:
0
g
|
Cholesterol:
0
mg
|
Sodium:
0
mg
|
Potassium:
0
mg
|
Fiber:
0
g
|
Sugar:
0
g
|
Vitamin A:
0
IU
|
Vitamin C:
0
mg
|
Calcium:
0
mg
|
Iron:
0
mg