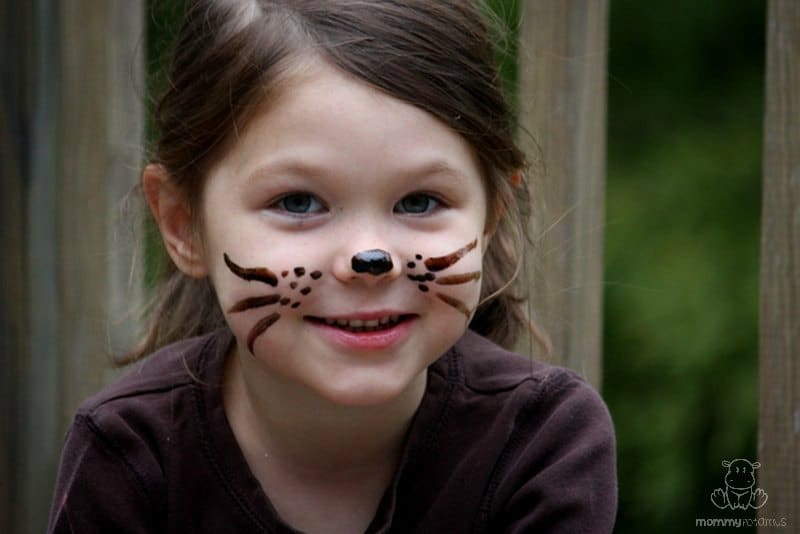 Sometimes, after you've seen more than your fair share of frog gonads filled with eggs, you just might begin to feel a bit paranoid. You may find yourself making your own shampoo because, yeah, you happen to think future generations of men should get to have descended testicles and stuff (thanks a lot, parabens!)
You may stop by the market to pick up parmesan for this ridiculously satisfying creamed spinach and realize the store is out of organic, grab your smart phone and Google every brand until you find one you're comfortable with.
Then one day, in the hullabaloo of a local fair, you might decide to just let go. When the hubs mentions there's face painting you say, "Let's do it!"
You will not google it. You will not wipe them down immediately. You. will. CHILL.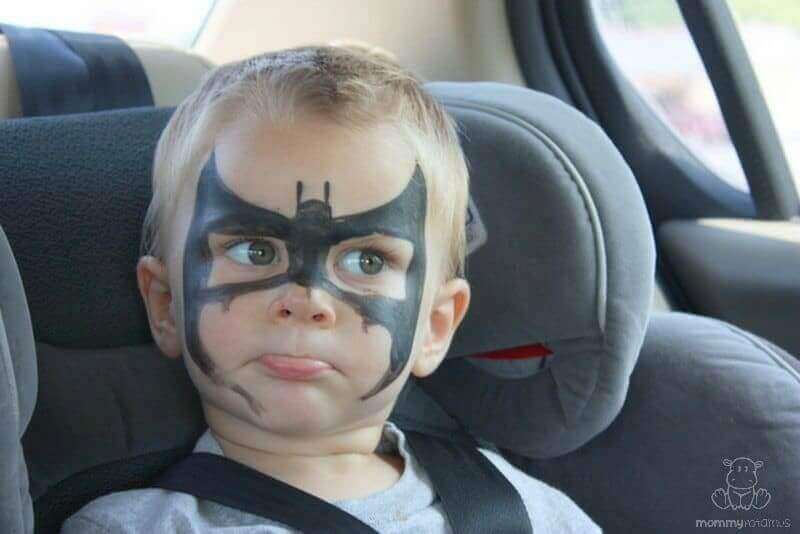 And then when you get home, you will tuck your littles into bed, crack open your laptop for a little Facebook fix only to immediately come across an article by the Campaign for Safe Cosmetics reporting that 10 out of 10 face paints tested positive for lead and 6 out of 10 tested positive for other toxic heavy metals (source 1, source 2).
Perfect. 
Well, at least now you have a good reason to have a little fun at home with these easy DIY face paints! They're safe enough to eat, though I can't say they taste very good.
Not interested in making your own?
I've done quite a bit of research, and this non-toxic face paint is my favorite pre-made option.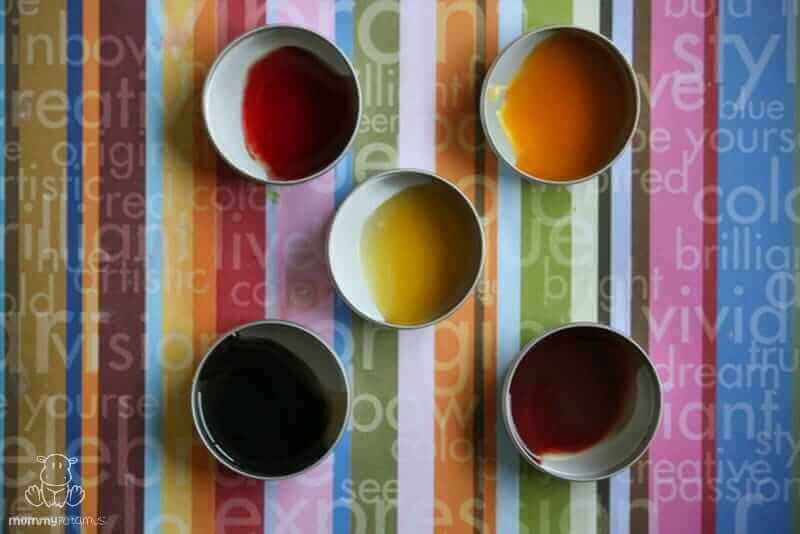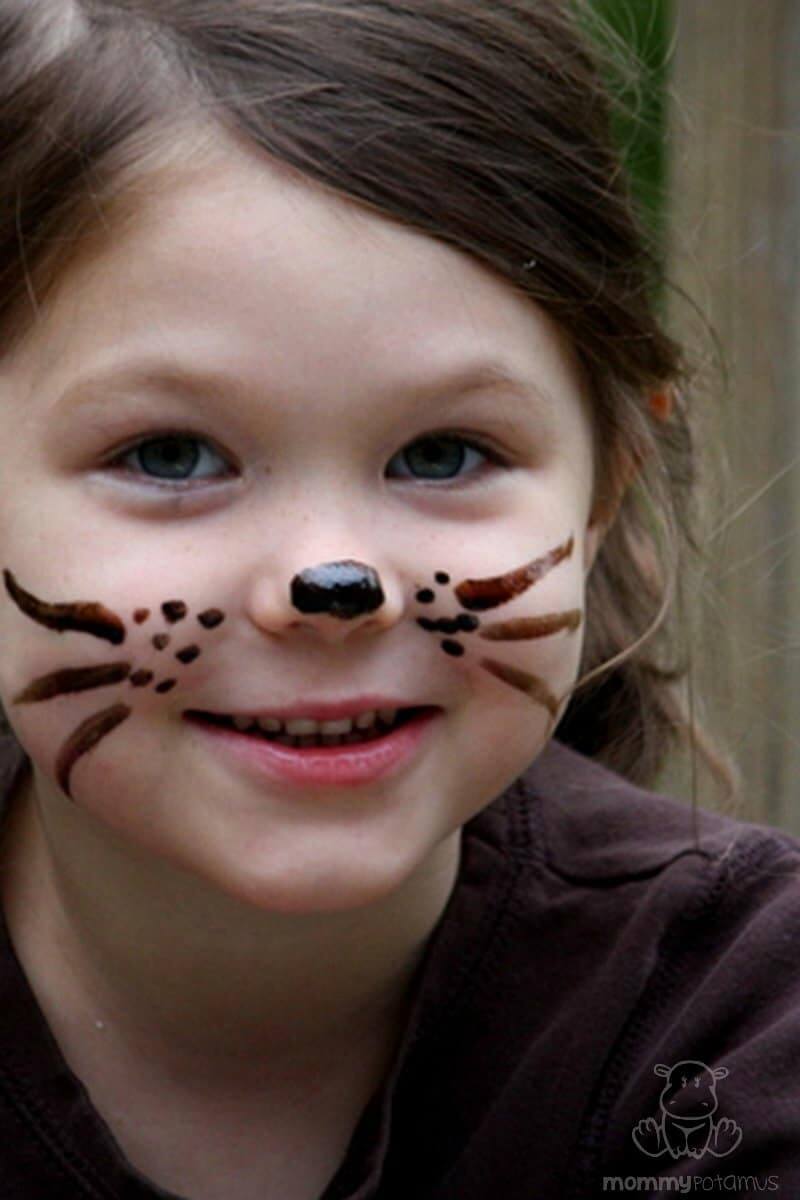 You might even decide to paint your own face, because why not? 🙂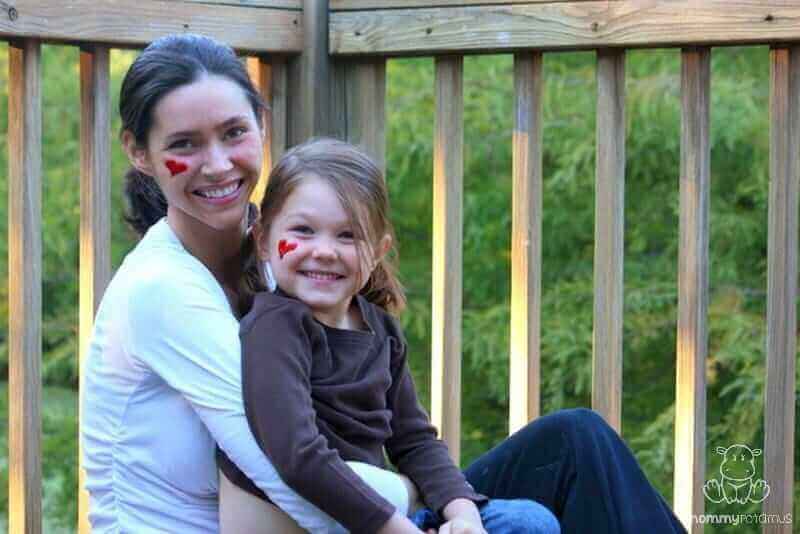 How To Make Face Paint With Natural Ingredients
Ingredients:
* Some colors, such as yellow, may not show up well without base makeup. See instructions below for mixing base makeup.
Method:
Mix kaolin clay/flour and cornstarch/arrowroot together in a small bowl
Add honey and water
Divide mixture into several cups, then add a few drops of food coloring to each cup until it has reached the color intensity you desire
Paint on your design using a generous amount of paint. It sets better if painted on thickly.
Optional: Let it set for about 20-30 minutes, then take a makeup brush and dust a little cornstarch/arrowroot powder over your face to create a matte finish. As mentioned above this is optional – we didn't do it – but I did test it to make sure it would prevent smearing in little ones who are likely to touch their faces.
A few notes
These paints are more like a thick gloss than watercolors.
My "blue" from India Tree was really more of a green. I could never get a true blue out of it. Also, for dark brown or black, mix a smidge of all the colors together and add a little activated charcoal. It's very non-toxic (you can actually find capsules of it in the supplement aisle because it's used for detoxing.)
Some colors (like yellow and pink) will not show up well without white base makeup. To whip up your own, mix non-toxic lotion with a little non-nano zinc oxide, or buy some organic diaper cream at the store that contains non-nano zinc. (Wondering what the heck non-nano zinc is? This article may help). Wait until the mixture dries before applying other paints.
And finally, here's a little color chart you might find helpful:
Yellow + Blue = Green
Blue + Red = Purple
Red + Yellow = Orange
Pink = Just a couple drops of red.