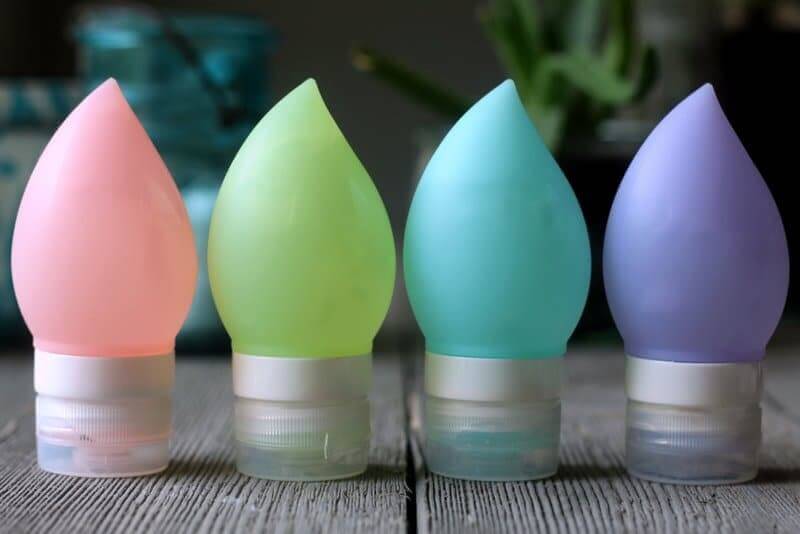 Inside: What I use instead of conventional hand sanitizer, and what I buy when I don't want to make my own.
Certain microbes in dirt make us healthier, smarter, and even happier, and kids actually need exposure to germs in order to be healthy. (source) That's why I love this quote . . .
First child eats dirt – parent calls the doctor. Second child eats dirt. Parent cleans out mouth. Third child eats dirt. Parent wonders if she really needs to feed him lunch." – Unknown
But y'all, even I have my limits, and my kids have FOUND. THEM. ALL.
When soap and water are not an option – whether that's because we're camping or in an airplane with a bathroom waiting area that looks like a conga line – I use this homemade hand cleansing gel.
It's inspired by a recipe found in Treatment Alternatives For Children, which was written by holistic pediatrician Lawrence Rosen, MD. However, because I prefer a gel rather than a spray, I increased the amount of aloe and cut out the water in the original recipe. I also substituted the suggested essential oils with ones from this child-safe list based on recommendations from Essential Oil Safety,  which was published after Dr. Rosen's book was released. The oils I chose have similar therapeutic actions, but are ones I feel more comfortable using with children.
Why avoid most store-bought hand sanitizers?
Many include ingredients such as benzalkonium chloride – which is considered a moderate hazard by the Environmental Working Group – and fragrances that score between a 7-10 (the highest hazard rating possible).
What if you don't want to make your own?
Dr. Bronner's make a hand sanitizer spray with clean ingredients – you can find it here. It's alcohol-based, which can be irritating if used frequently, but I think it's fine to use on occasion.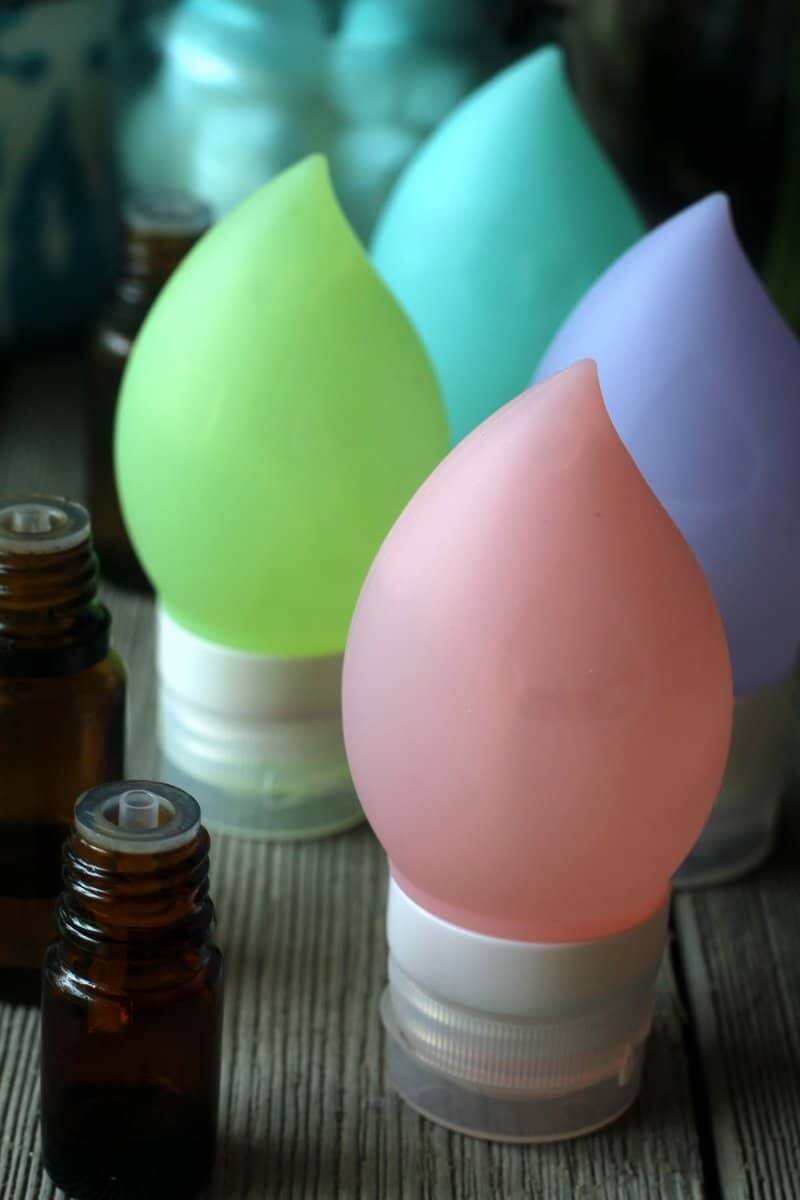 Homemade Hand Cleansing Gel
This recipe is appropriate for kids that are 2+. It makes approximately 2.5 ounces, which fits perfectly in these silicone squeeze bottles. If you only have a few of these oils, that's okay! Use what you have and just make sure you include 15 drops total. The only exception is cinnamon leaf, which should be limited to 9 drops per batch.
Ingredients
Instructions
In a small bowl, combine aloe vera and essential oils. Pour mixture into silicone squeeze bottles and place in your bag/purse for on-the-go use.
To Use
Squirt a small amount into your palm and massage into hands as needed.