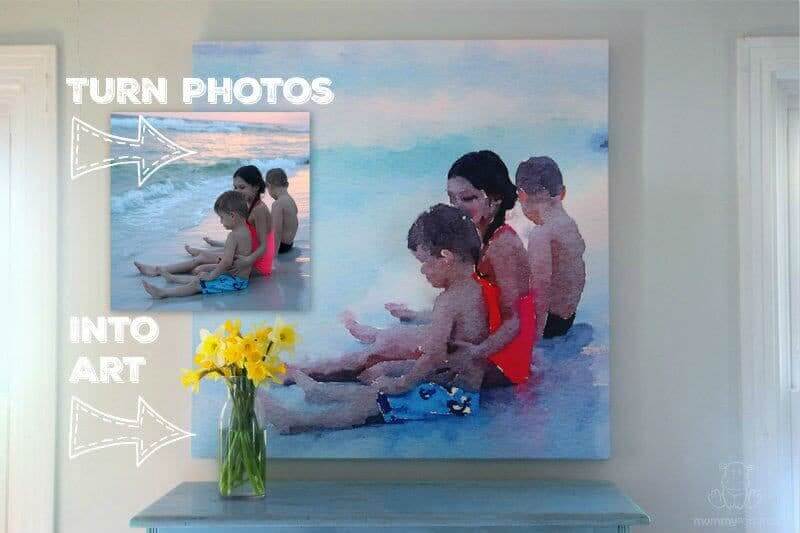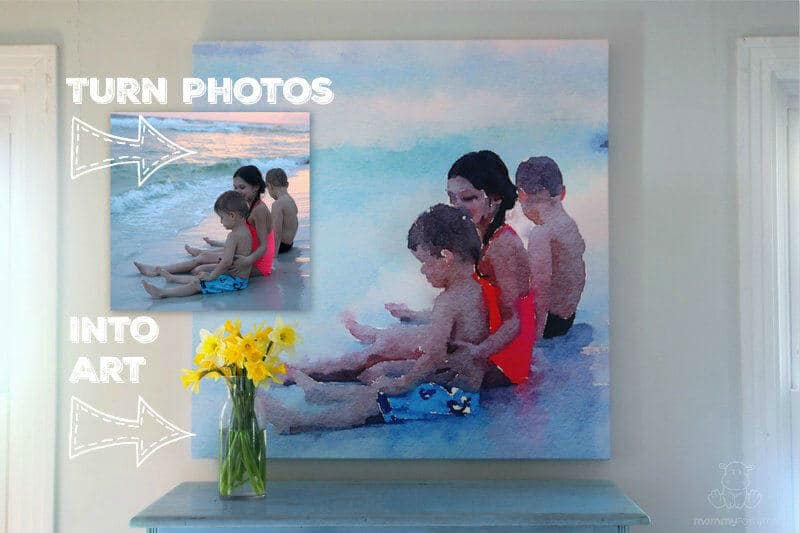 I promise we'll get back to topics like the science of amazing sleep, homemade shampoo bars, and natural remedies for pink eye soon, but first I just have to share this with you. After reading The Life Changing Magic of Tidying Up a couple of years ago, I stopped asking questions like "Does this wall art match all my stuff?" and started looking for ways to fill my home with objects that are truly personally meaningful.
Since my art skills are indistinguishable from my preschooler's and commissioning a painting was not in my budget, there's a spot above my dresser that's been empty for, um, awhile now.
Recently, though, I discovered Waterlogue – a $4 app that converts photos to watercolor-inspired masterpieces. Although I love original paintings, I also love that Waterlogue allows me to choose the style I want and see the finished product before I invest in printing it on canvas.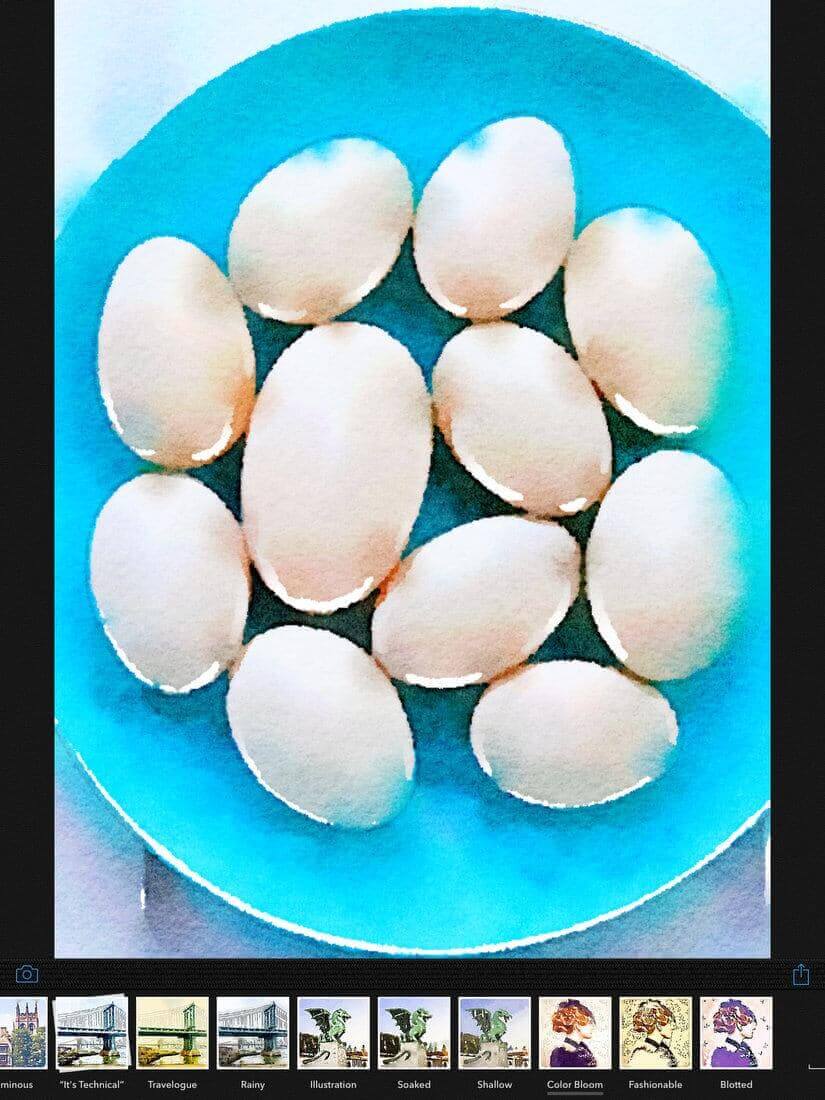 For the wall above my dresser, I chose a photo of my three littles sitting on the beach we visit every year. It's holds a lot of meaning for me because it represents one my favorite family traditions, and I love how it turned out: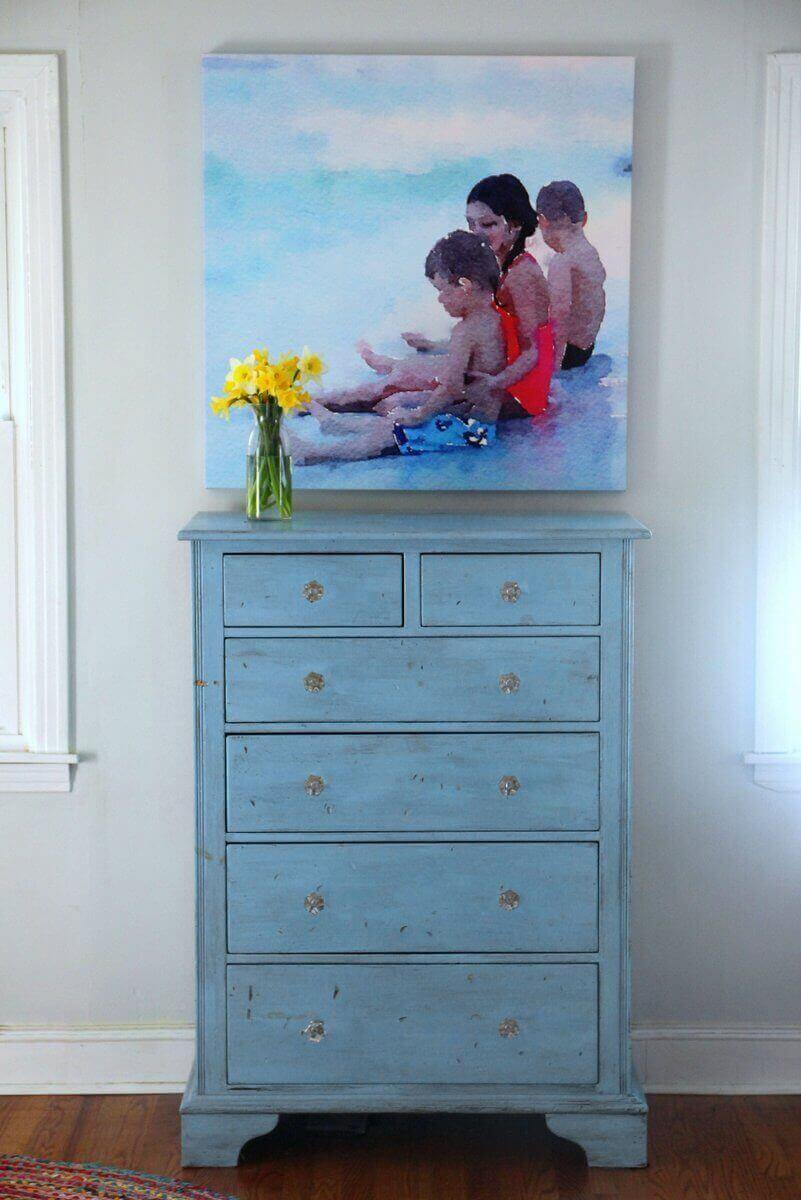 Just for fun, I also played with a few more photos. Here are the first garlicky radishes I fermented on my family's homestead (the original photo is on the right) . . .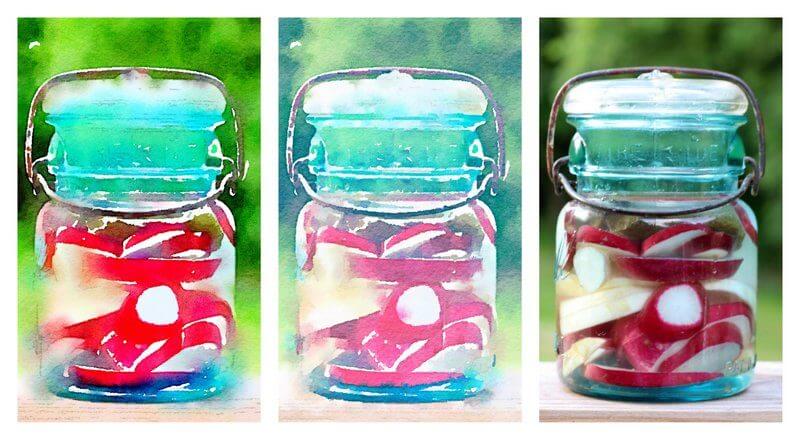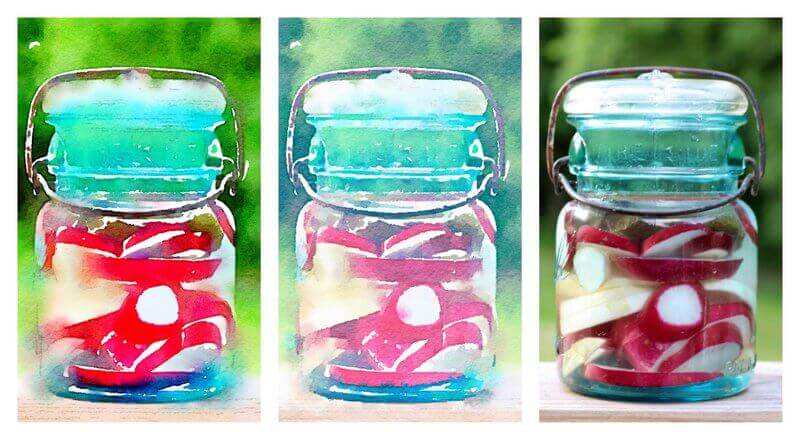 Here's my daughter on the beach I mentioned above several years before our littlest arrived . . .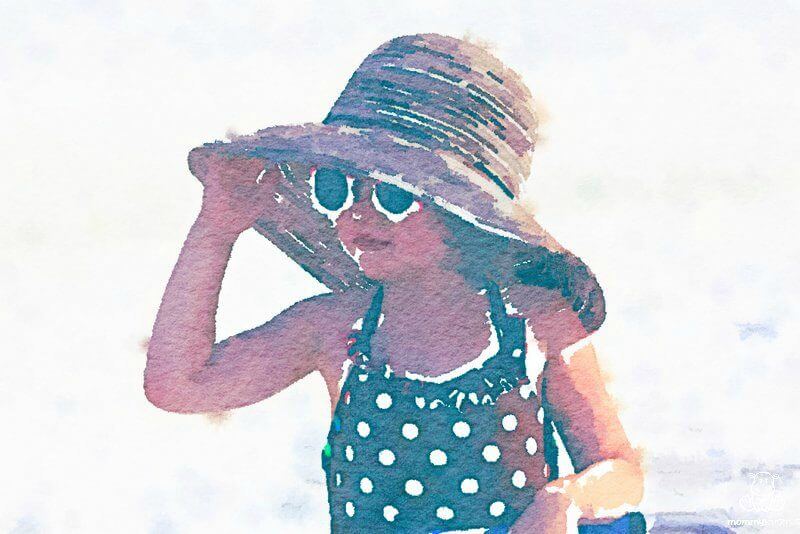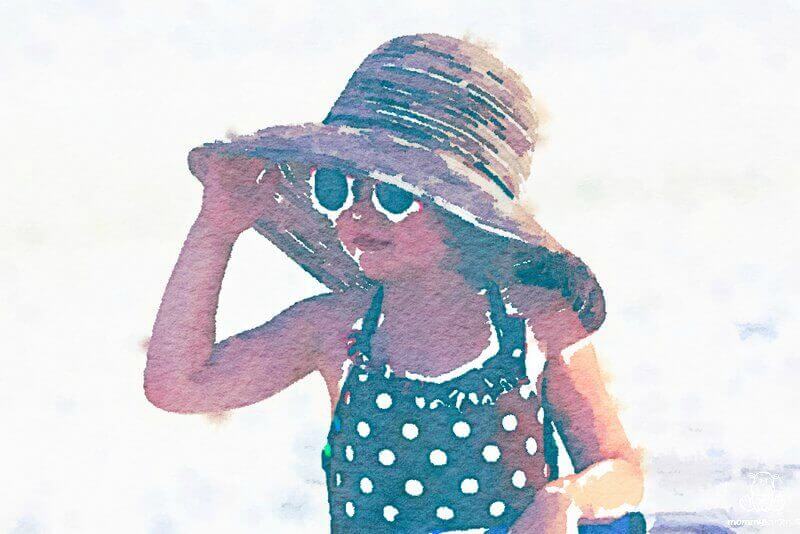 And here's a pier I photographed in Mahahual, Mexico when my husband and I were newlyweds.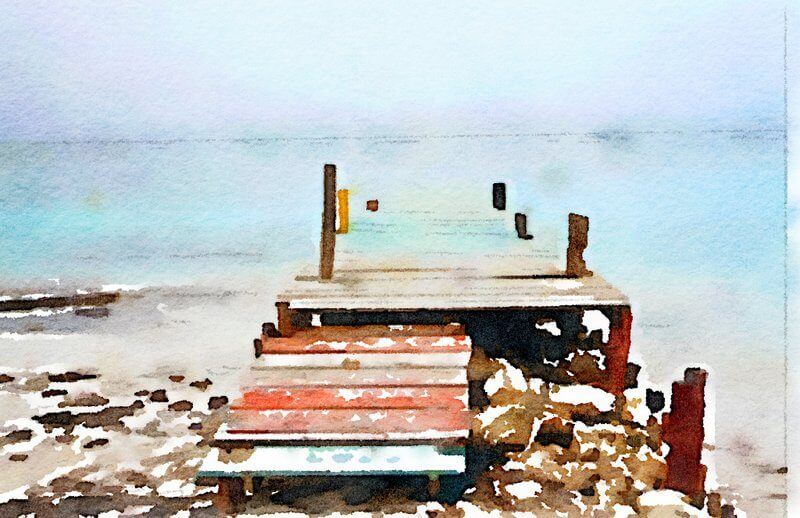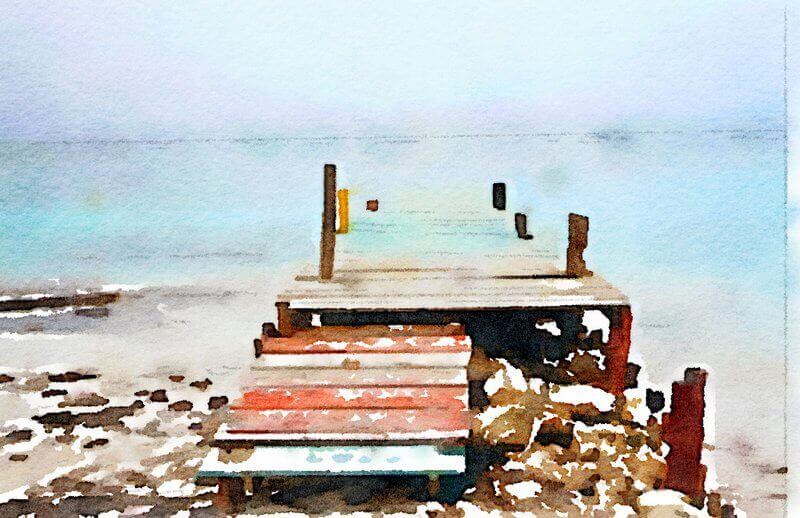 Did I mention all the Instagram photos I ran through?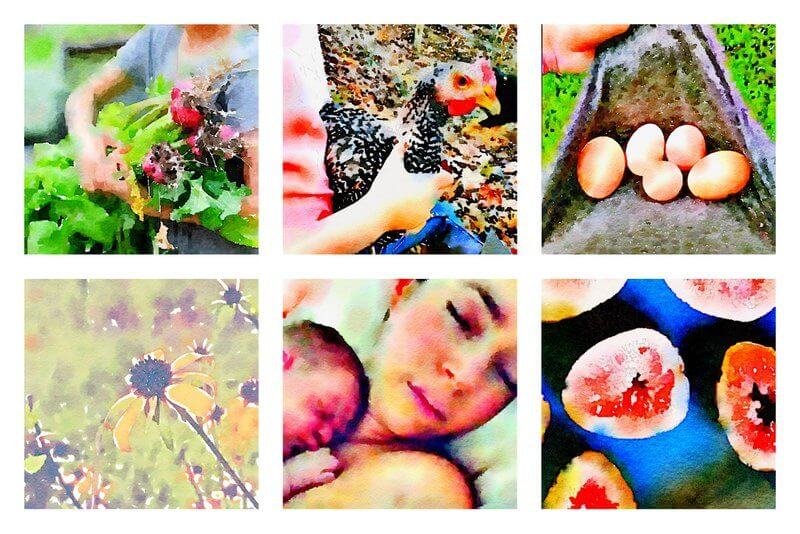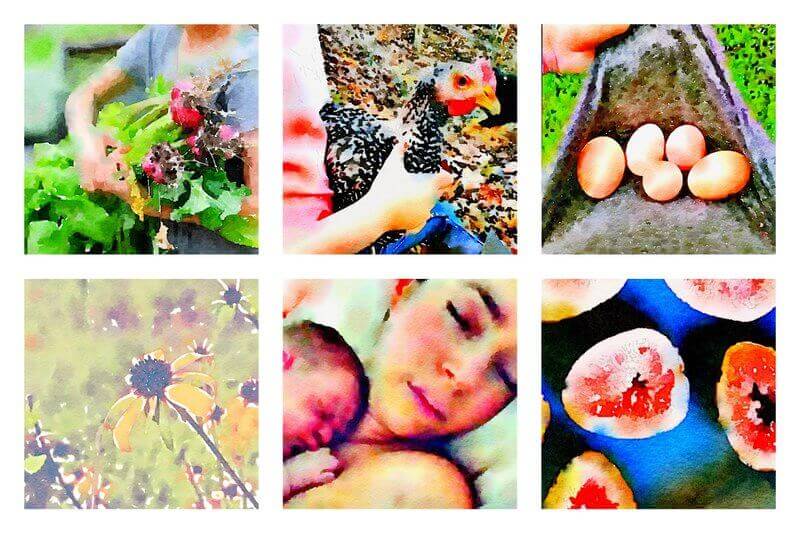 Helllp, y'all. I need an intervention . . . or more walls.
How To Make Your Own Watercolor Canvas
Step 1: Download Waterlogue
It works on Apples and Windows-based phones and tablets. Get it here.
Step 2: Filter your photos using Waterlogue
Tap the different filters on the bottom of the screen to select them, then tap the preview image that pops up if you want to view the image in full-screen mode.
Step 3: Upload your image to a canvas print shop
I used Canvas HQ because a photographer friend had a discount code available. I reached out them and they created a coupon code for you to use as well. Use MOMMYPOTAMUS for 35% off and FREE shipping.
More DIY Art Projects
Easy Pallet Art – This was a nesting project I completed with baby number three. I love how it turned out!
Canvas Butterfly Footprint Art – This butterfly footprint art doesn't require sewing skills, decoupage, or, um, talent. Make some for your home and a few to give away to the grandparents!