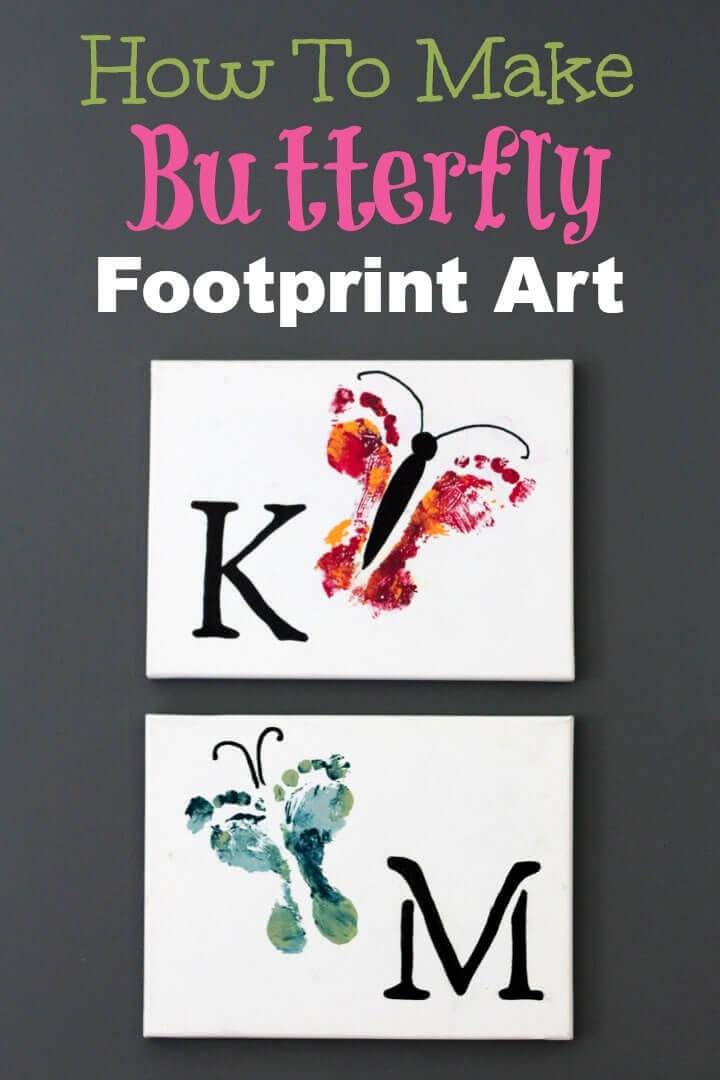 With Mother's Day around the corner, I've been on the lookout for a homemade gift idea that doesn't require sewing skills, decoupage, or, um, talent.
Fortunately, I came across this gorgeous photo of a butterfly footprint flower pot and thought "Hey, my five year old could do that . . . maybe I can too!"
Thanks to washable canvases and water-based acrylic paint, it turns out I CAN! I'll bet you can, too. If you want to give it a go you're going to need some kids to get started. I recommend using your own.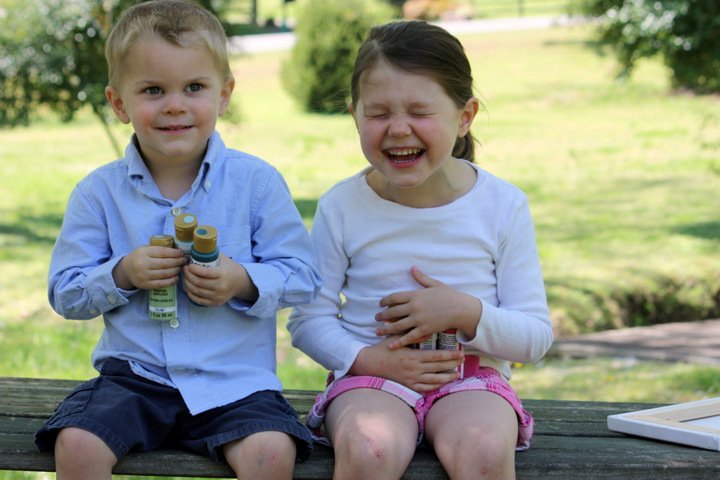 Okay, so you have your kids.
The first step is to gain their cooperation. Promise them that they will get messy and hand them their own custom blend of colors. You should be good.
Now grab your supplies and follow these steps.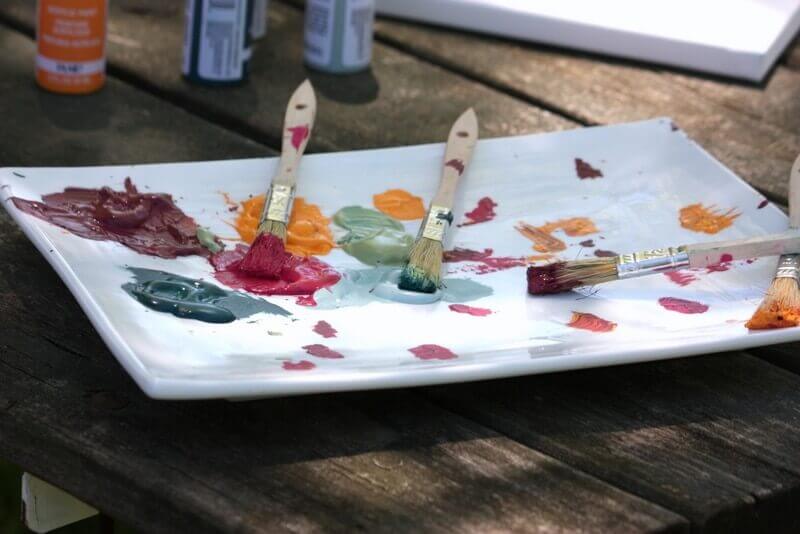 How To Make Butterfly Footprint Art
Supplies
Canvas (9×12 inch or whatever size you prefer)
Acrylic paint *
Paint brushes
Paint pen or permanent marker (optional)
Stencil (optional)
Method
Squeeze paint onto a plate or piece of cardboard
Place your child on a surface that allow them to stretch their feet out for easy paint application
Paint the sole of your child's feet with the main color you've selected, then dab on accent colors if desired.
Pick up the canvas and place it against the child's foot, gently pressing down each toe. You can also reach around the other side of the canvas and press the canvas from the other side to make sure you get a good print. Remember that you'll want to switch the prints so that the foot that is normally on the left is on the right side, and vice versa.
If you like your print, continue on with the other foot. If not, rinse the canvas with water and try again! If you move quickly it will most likely completely wash off.
Once you have the butterfly shape, add embellishments as desired. I used a paint pen to add antenna and the kids first initial.
* The manufacturer says they're non-toxic. I'm not sure we have the same definition of toxic, but the paint was on and off my kids feet in a flash.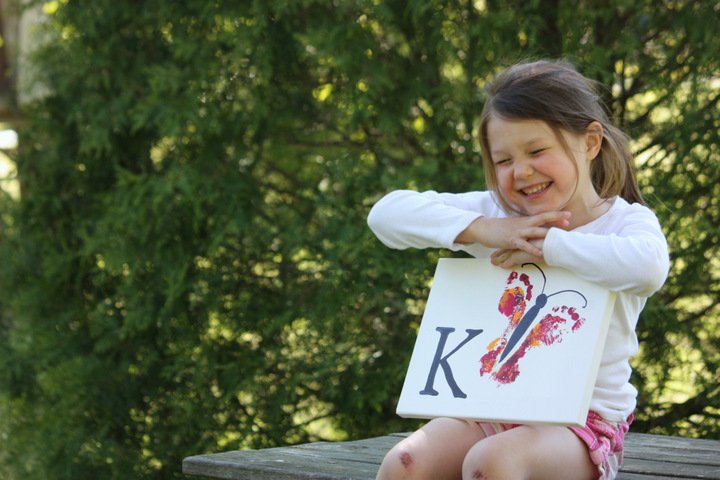 Now for step 7
Give the butterfly print to your mom. Or, if you're like me, decide to keep them and send her this tutorial instead. Just kidding, Mom! I'm going back to the store tomorrow.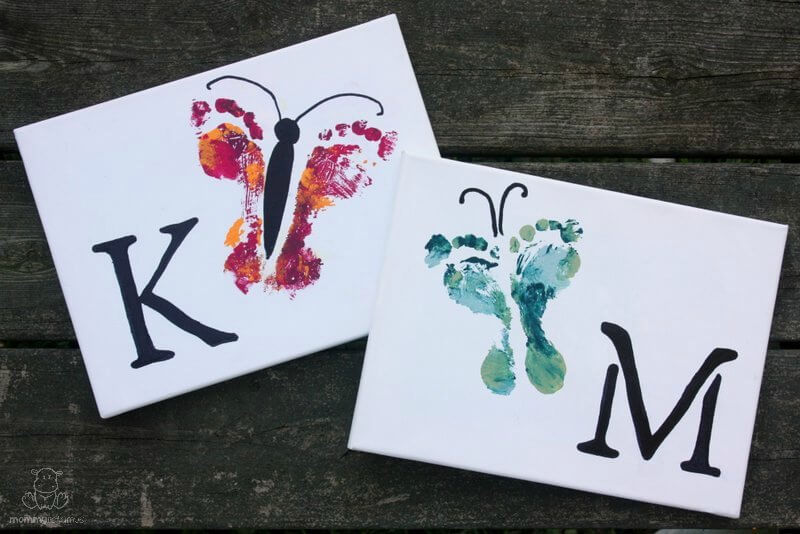 More DIY Art Projects
Easy Pallet Art – This was a nesting project I completed with baby number three. I love how it turned out!
How To Turn Your Favorite Photo Into A Watercolor Canvas – My art skills are indistinguishable from my five-year-olds, but I figured out an EASY way to turn a photo into watercolor art for my wall. It's an app that does it for you.