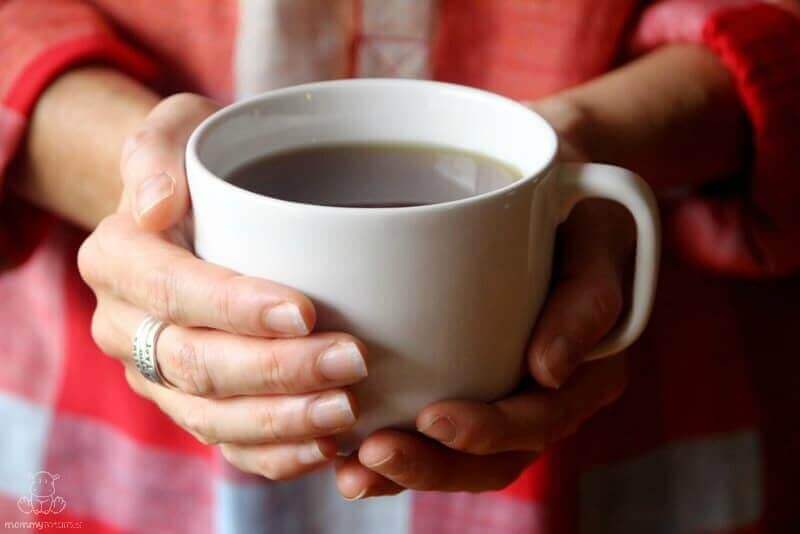 'Tis the season for comfy wool socks, homestyle stuffing, and caroling off-key at the top of your lungs while putting away the laundry . . . at least, that's how it goes in my house.
Whether it's from too much singing, running around outside in the crisp air or some other reason, this is also the season for the occasional sore throat. If you're like me and you keep marshmallow root on hand for making hair detangler and soothing tummy aches, you can easily make a comforting tea that's similar to Throat Coat from Traditional Medicinals.
Why Make Your Own Soothing Sore Throat Tea?
Throat Coat Tea is good stuff, and I highly recommend it if you don't want to DIY. However, I like the marshmallow root/slippery elm bark (the herbs that coat the throat) component of my tea to be a bit stronger, and I also enjoy playing with the flavor. Sometimes I add fennel for a licorice flavor, or refreshing peppermint, or ginger and mint when I want comforting warmth.
About The Ingredients
Marshmallow Root and Slippery Elm Bark – When mixed with water, these herbs transform into a mucilaginous (gel-like) consistency that coats and soothes irritated throat mucosa. They work magic in this recipe, and also in my homemade sore throat spray. One important thing to note is that slippery elm bark is considered an at-risk species, so it's important to buy it from sources that use sustainable harvesting practices to ensure it will be available for generations to come – here's one option. Only a small amount is needed per batch, so a bag that size lasts a long time.
Licorice Root – This herb has long been used in folk medicine to ease sore throat discomfort, and current research suggests there is wisdom in that approach. For example, this recent study found that using licorice water as a gargle soothed patients throats after surgery.
Sore Throat Tea Flavor Options
Peppermint Leaf– Contains menthol, a compound that may help ease inflamed mucous membranes. Peppermint also supports digestion and is often consumed to help with an upset stomach.
Fennel Seeds – My main reason for including fennel is that it tastes like licorice, but it is also thought to help with sore throats, support digestion and ease flatulence as well. It contains a constituent called alpha-pinene, which is thought to make coughs more productive.
Lemon And Ginger – This classic combination is renowned for it's warming and immune-supporting properties. Of course, it's yummy, too!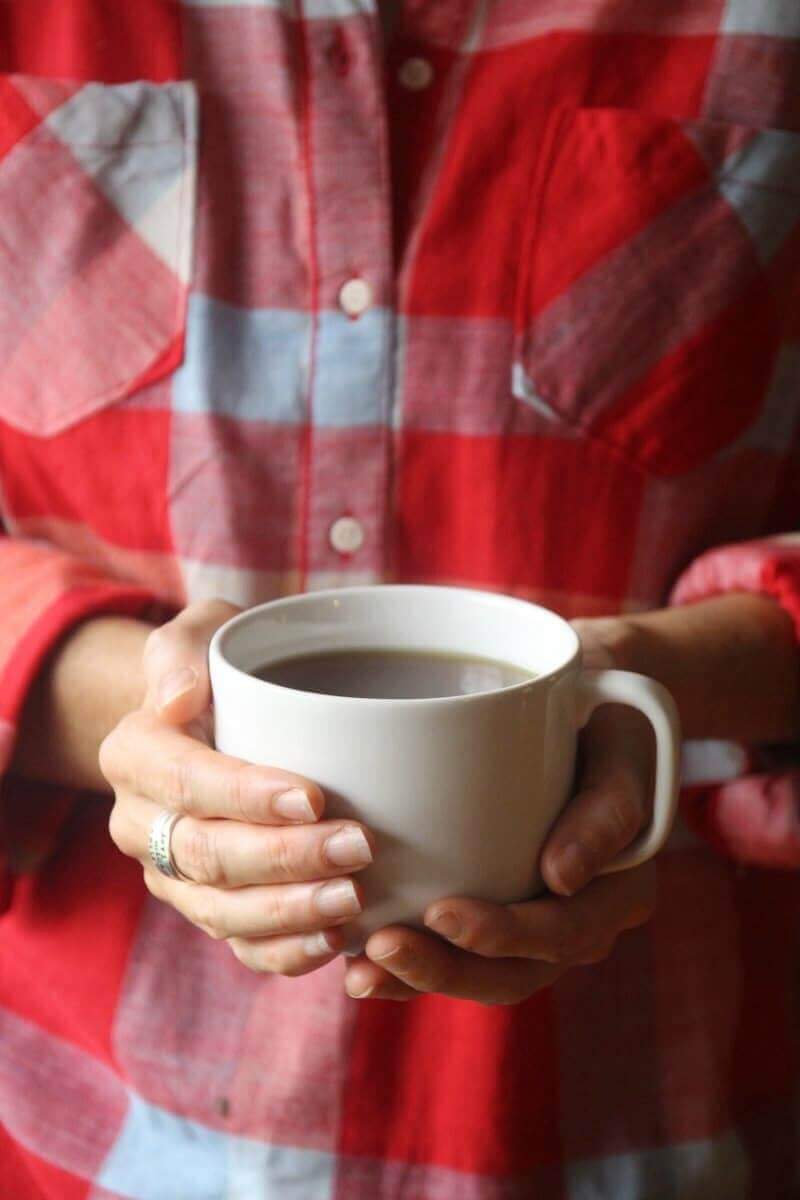 Soothing Sore Throat Tea
Equipment
small pot and lid

strainer
Ingredients
1 ¼

cup

water

1 ½

tsp

sustainably harvested slippery elm bark

1 ½

tsp

peppermint leaf

(crushed with a mortar and pestle)

2

tsp

fennel seeds

(crushed with a mortar and pestle)
Instructions
Add all ingredients to a small pot, cover and bring to a boil. Reduce heat and allow to simmer on low (covered) for 20 minutes. Strain out the herbs and serve. The tea will be naturally sweet due to the licorice, but you can add honey if desired.
Nutrition
Calories:
0
kcal
|
Carbohydrates:
0
g
|
Protein:
0
g
|
Fat:
0
g
|
Saturated Fat:
0
g
|
Polyunsaturated Fat:
0
g
|
Monounsaturated Fat:
0
g
|
Trans Fat:
0
g
|
Cholesterol:
0
mg
|
Sodium:
0
mg
|
Potassium:
0
mg
|
Fiber:
0
g
|
Sugar:
0
g
|
Vitamin A:
0
IU
|
Vitamin C:
0
mg
|
Calcium:
0
mg
|
Iron:
0
mg
What sore throat remedies have you tried? Which ones worked for you?
Want more research-backed natural remedies?
No problem, I've created a free ebook for you – Kitchen Apothecary: 25+ Natural Remedies Using Ingredients From Your Pantry – as a gift for signing up for my newsletter. You'll also get updates when I post about safe essential oils for pregnant/breastfeeding mamas, exclusive gifts and coupons (I was able to give away a jar of free coconut oil to anyone who wanted it recently!), plus other goodies.
Sign up using the form below.