This strawberry whip is similar to Dole whip, but with plump berry goodness and a superfruit infusion of baobab fruit powder. If you've never tasted it before, baobab has a tropical tartness that balances the sweetness of the strawberries, and it's also rich in vitamin C (7-10 times more than oranges) and prebiotic fiber (which nourishes beneficial bacteria). (1)
Baobab fruit powder also contains:
Magnesium (5 times more than avocados)
Potassium (6 times more than bananas)
Calcium (2 times more than cow's milk)
Antioxidants (More than acai, goji berries, pomegranate or blueberries)
Vitamin B6 (1)
In this recipe, which my kids simply call "whip" because it's not quite frozen yogurt and not quite a smoothie, I mix the prebiotic-rich baobab fruit powder with probiotic-rich homemade coconut yogurt for a "full-spectrum" approach. Pretty much any yogurt will work – homemade, store-bought, Greek, dairy-free, so just use whatever you prefer.
One thing to keep in mind is that most of the sweetness comes from the strawberries, so the flavor will vary a little depending on how ripe they are. Some of my batches have tasted like sweet strawberry sorbet, and some have tasted more like frozen lemonade. All have been eaten without complaint. 🙂
Easy Strawberry Whip Recipe
This strawberry whip is similar to Dole whip, but with plump berry goodness and a superfruit infusion of tropical baobab fruit powder. 
Equipment
spatchula

large spoon

serving bowls
Instructions
Place strawberries, yogurt, baobab fruit powder, and monk fruit extract in a food processor.

Turn on the food processor and allow ingredients to mix. Pause the food processor and scrape down the sides with a spatula as needed. At first it may seem like there's no way there's enough liquid in the container to yield a creamy whip, but just keep scraping and blending. It will happen. 

When the strawberry whip is nice and smooth, scoop it into a bowl (or several bowls). You can serve it right away or pop it in the freezer for 10-15 minutes to firm up slightly before serving.
Nutrition
Calories:
42
kcal
|
Carbohydrates:
9
g
|
Protein:
2
g
|
Fat:
1
g
|
Saturated Fat:
1
g
|
Cholesterol:
4
mg
|
Sodium:
15
mg
|
Potassium:
230
mg
|
Fiber:
3
g
|
Sugar:
6
g
|
Vitamin A:
30
IU
|
Vitamin C:
52
mg
|
Calcium:
49
mg
|
Iron:
1
mg
More Strawberry Recipes
Strawberry Jello – If you love jello but not the congealed red #40 and artificial flavorings found in boxed versions, you're going to love this recipe!
Resistant Starch Smoothie – This strawberry smoothie is gut-friendly, quick, and easy. It contains resistant starch, which is indigestible to us but a favorite food of the good bacteria in our digestive tract.
Gluten-Free Strawberry Shortcake Biscuits – These are so simple and delicious – my kids ask for them all the time! Blackberries, raspberries and blueberries can be used in place of strawberries if you happen to have them on hand.
Gluten-Free Strawberry Crisp – With a scrumptious crispy topping layered over a thick, juicy strawberry filling, this dessert is both easy and delicious.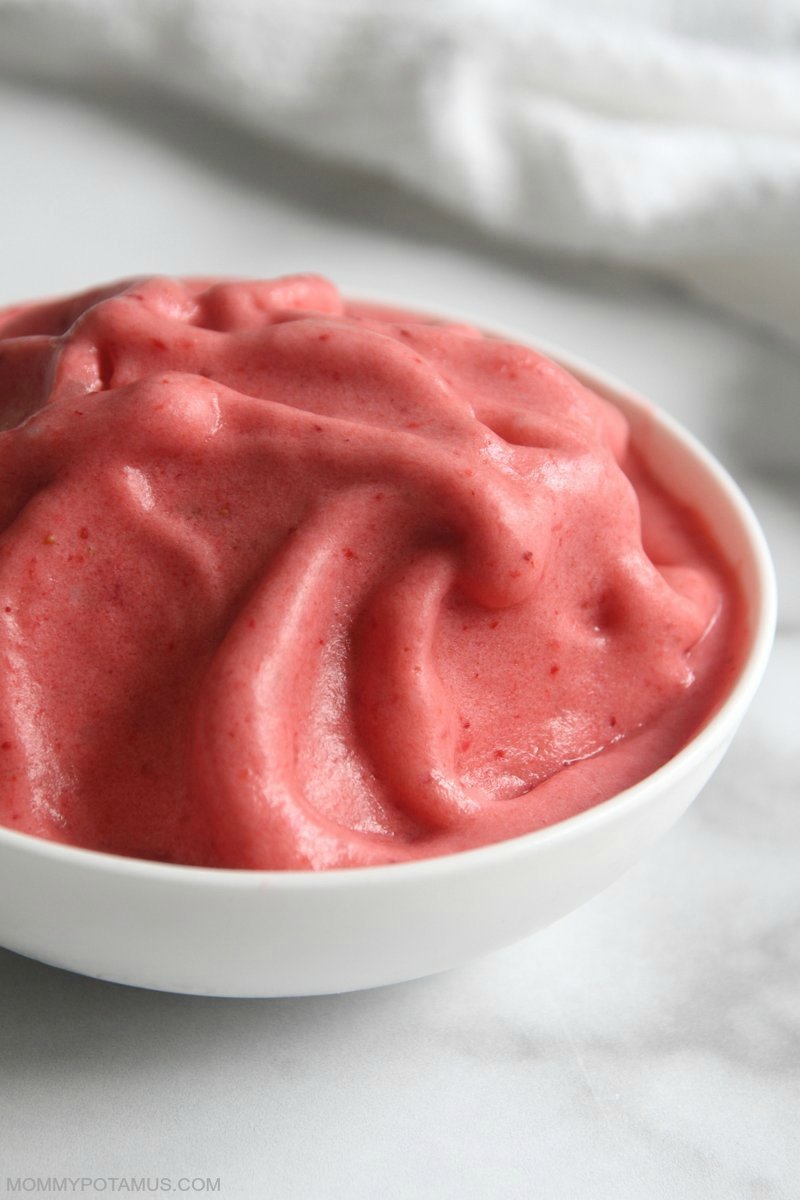 Want more delicious, easy recipes?
No problem, I've created a free ebook for you – 35+ Gluten-Free Desserts – as a gift for signing up for my newsletter. Every Sunday you'll get recipes, actionable health tips, and highly-vetted product recommendations delivered fresh to your inbox.
Sign up using the form below.
Sources
1. Rahul, Jitin et. al. (2015) Adansonia digitata L. (baobab): a review of traditional information and taxonomic description