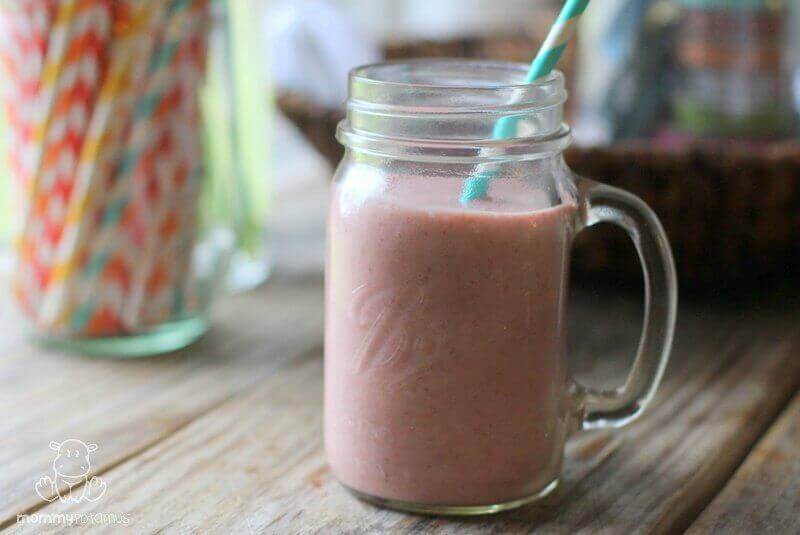 Some days, after we've plowed through some leftover chicken tortilla soup, Mexican-style chopped salad and cauliflower fried rice, my kids look at me with a "What else ya got?" expression. That's when I grab ingredients for something quick and easy, like resistant starch cookie dough bites or this strawberry smoothie recipe.
Both are naturally sweetened with tigernut flour, which contains resistant starch – a type of starch that is indigestible to us, but a favorite food for the good bacteria that lives in our digestive tracts. This recipe in particular can be customized with whatever you happen to have on hand – any type of fresh or frozen berries, honey instead of maple syrup, etc.
Optional Additions
To boost the nutrient value of your smoothie, you can add:
Maca root – In Peru maca a staple, where it is believed to support cognitive performance in children and help them build strong bones. (source) Maca is an adaptogen, which means that it helps the body adapt to stress and increases stamina. Legend has it that Incan warriors used to consume maca before battle to increase endurance.
Probiotics – Although it's not necessary to always consume probiotics and resistant at the same time, it's important to populate the gut with good bacteria while also providing food that helps them thrive. I share the two probiotics I use in my shopping guide.
Whole-food vitamin C – You could even add additional whole-food vitamin C like acerola powder.
Gelatin – Gelatin is rich in amino acids such as glycine, which support detoxification and promote deep sleep. It also contains proline, which along with glycine supports collagen production. In addition, it's also a good source of protein – about 6 grams per tablespoon. Like eggs and milk, the quality of the source is important, which is why I recommend buying gelatin obtained from grass-fed cows.
In smoothies, there is a "clump factor" consideration. Regular gelatin tends to clump together when added to smoothies, but the cooked form – known as collagen peptides – remains smooth even when stirred into cold liquids. Here's where to buy it.
Egg yolks – As I mentioned in my post on making chocolate peppermint smoothies, egg yolks are sometimes referred to as 'Nature's Multivitamin.' They contain vitamins A, E, D, B, K, and E as well as omega-3 fatty acids, choline and all nine essential amino acids.
I personally feel comfortable consuming them raw as long as they come from healthy, pastured chickens, but you can boil them before adding them if you prefer. For more information on the safety of raw eggs, I recommend this article from Lauren Geertsen, NTP.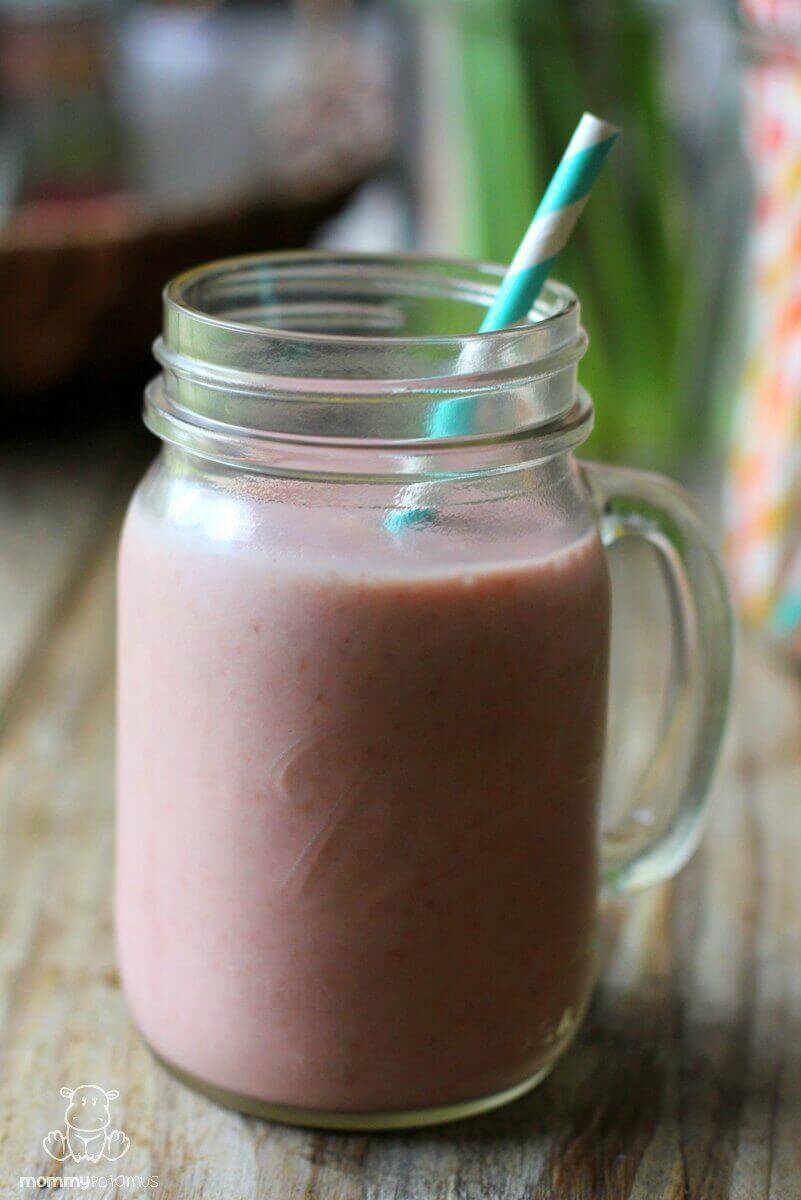 Resistant Starch Strawberry Smoothie
Ingredients
2-3

tbsp

tigernut flour

1

cup

frozen strawberries

¾

cup

raw milk

(or sub coconut milk, almond milk, milk kefir)

1

tbsp

maple syrup

(or more to taste)

2-4

egg yolks

(optional)
Instructions
Add strawberries, tigernut flour, milk, maple syrup, and egg yolks (if using) to blender. If desired, add optional egg yolks. Blend until smooth.
Nutrition
Calories:
0
kcal
|
Carbohydrates:
0
g
|
Protein:
0
g
|
Fat:
0
g
|
Saturated Fat:
0
g
|
Polyunsaturated Fat:
0
g
|
Monounsaturated Fat:
0
g
|
Trans Fat:
0
g
|
Cholesterol:
0
mg
|
Sodium:
0
mg
|
Potassium:
0
mg
|
Fiber:
0
g
|
Sugar:
0
g
|
Vitamin A:
0
IU
|
Vitamin C:
0
mg
|
Calcium:
0
mg
|
Iron:
0
mg
More Healthy Smoothie Recipes
Want more delicious, easy recipes?
No problem, I've created a free ebook for you – 35+ Gluten-Free Desserts – as a gift for signing up for my newsletter. Every Sunday you'll get recipes, actionable health tips, and highly-vetted product recommendations delivered fresh to your inbox.
Sign up using the form below.