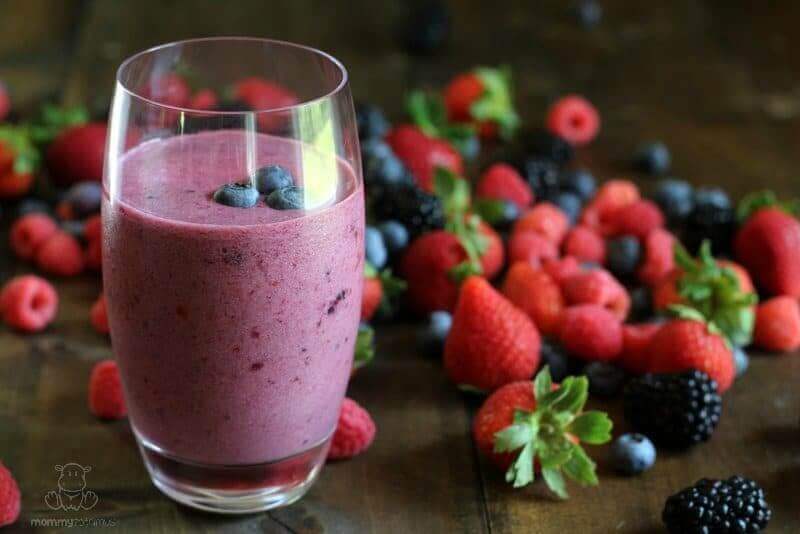 Quick, kid-friendly and easy to customize with nutrient-dense additions like gelatin and maca powder, smoothies make an easy snack or breakfast addition on busy days. This resistant starch smoothie recipe features vitamin C rich berries, prebiotics in the form of resistant starch, and other goodies. Now, you may be wondering…
What Is Resistant Starch?
Great question. You can find the long version here, but here's the short version:
According to Dr. Amy Nett, "Prebiotics are indigestible carbohydrates, or at least indigestible to us, that reach the colon intact and selectively feed many strains of beneficial bacteria. Prebiotics are generally classified into three different types: non-starch polysaccharides (such as inulin and fructooligosaccharide), soluble fiber (including psyllium husk and acacia fibers), and resistant starch (RS). Each of these types of prebiotics feeds different species of gut bacteria, but among these, RS is emerging as uniquely beneficial."
When beneficial bacteria feed on resistant starch, they produce short-chain fatty acids such as butyrate, which help to increase metabolism, decrease inflammation and improve stress resistance. (source)
Some sources of resistant starch are:
Bananas – Specifically ones that are not fully ripe. They should still have some green on them.
Potato starch – According to Dr. Nett, "Bob's Red Mill Unmodified Potato Starch (NOT potato flour) is one of the best sources of RS with approximately eight grams of RS in one tablespoon. Potato starch is generally well tolerated even by those who react adversely to nightshades."
She adds that "Plantain flour and green banana flour are also excellent sources of RS, and there may be benefit to including all three of these sources (specifically alternating your source of RS rather than relying on a single one).
These are relatively bland in flavor and can be added to cold or room temperature water, almond milk, or mixed into smoothies. But to maintain the benefits of RS, these should not be heated above 130 degrees."
Now let's take a look at some of the other ingredients:
Egg Yolks
As I mentioned in my post on making chocolate peppermint smoothies, egg yolks are sometimes referred to as 'Nature's Multivitamin.' They contain vitamins A, E, D, B, K, and E as well as omega-3 fatty acids, choline and all nine essential amino acids. I personally feel comfortable consuming them raw as long as they come from healthy, pastured chickens, but you can boil them before adding them if you prefer. For more information on the safety of raw eggs, I recommend this article from Lauren Geertsen, NTP.
Gelatin
Gelatin is rich in amino acids such as glycine, which helps with detoxification and promotes good sleep. It also contains proline, which along with glycine supports collagen production. In addition, it's also a good source of protein – about 6 grams per tablespoon. Like eggs and milk, the quality of the source is important, which is why I recommend buying gelatin obtained from grass-fed cows.
Another consideration is the "clump factor." Regular gelatin tends to clump together when added to smoothies, but the cooked form – known as hydrolysate – does not. Great Lakes Gelatin produces hydrolysate gelatin from pastured cows that remains smooth even when stirred into cold liquids.
Coconut Milk / Coconut Oil
According to the BBC's website, Good Food, "Coconuts contain significant amounts of fat, but unlike other nuts, they provide fat that is mostly in the form of medium chain saturated fatty acids (MCFAs) in particular, one called lauric acid.
Lauric acid is converted in the body into a highly beneficial compound called monolaurin, an antiviral and antibacterial that destroys a wide variety of disease causing organisms. It is therefore now thought that consumption of coconut milk may help protect the body from infections and viruses."
Coconut milk also contains bone building phosphorous and soothing magnesium, making it one of my favorite kitchen ingredients.
Optional Additions
To boost the nutrient-value of your smoothie, try adding maca powder or probiotics. You could even add additional whole-food vitamin C like acerola powder.
Very Berry Superfood Smoothie
Ingredients
½

cup

frozen blackberries

¼

cup

frozen raspberries

¼

cup

frozen strawberries

3-4

inch

slightly unripe banana

½

cup

coconut milk (you can sub raw milk, almond milk, or kefir – how to make coconut milk from coconut cream)

1 ½ – 9

tsp

gelatin hydrolysate

1-2

tbsp

melted coconut oil (or melted pastured butter)

1-2

tsp

raw honey

(optional)

2-4

egg yolks

(or more if desired – optional)

potato starch

(you can sub plantain flour or green banana flour – Optional, start with ¼ tsp and work up as you are able to. Too much causes bloating and gas.)

coconut milk

(sub milk/almond milk, kefir, water or ice cubes – as needed)
Instructions
Add blackberries, raspberries, strawberries, banana, milk, and gelatin to blender. If desired, add optional egg yolks and additional supplements/add-ins.

Turn blender on, remove cap from the blender lid, and pour in additional liquid/ice as needed. When the smoothie reaches your preferred consistency, add coconut oil/butter through the hole in a slow, steady stream and serve.
Nutrition
Calories:
0
kcal
|
Carbohydrates:
0
g
|
Protein:
0
g
|
Fat:
0
g
|
Saturated Fat:
0
g
|
Polyunsaturated Fat:
0
g
|
Monounsaturated Fat:
0
g
|
Trans Fat:
0
g
|
Cholesterol:
0
mg
|
Sodium:
0
mg
|
Potassium:
0
mg
|
Fiber:
0
g
|
Sugar:
0
g
|
Vitamin A:
0
IU
|
Vitamin C:
0
mg
|
Calcium:
0
mg
|
Iron:
0
mg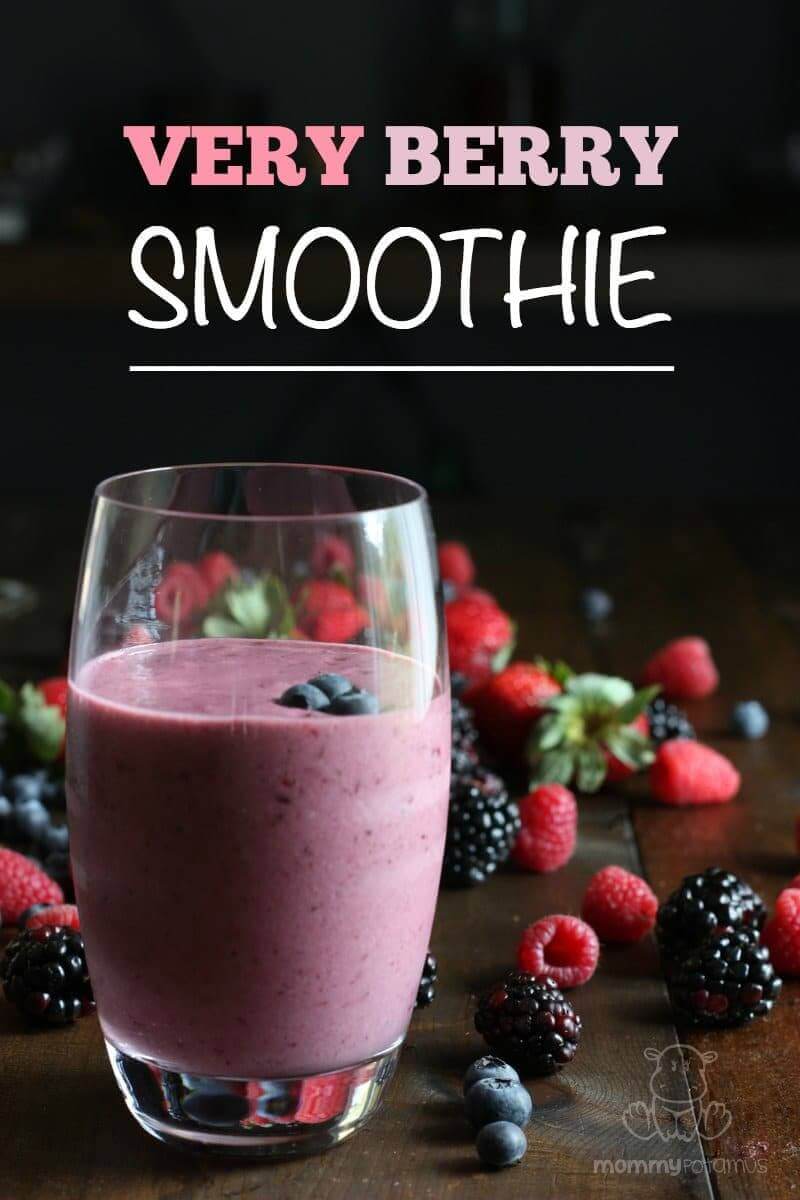 More Healthy Smoothie Recipes