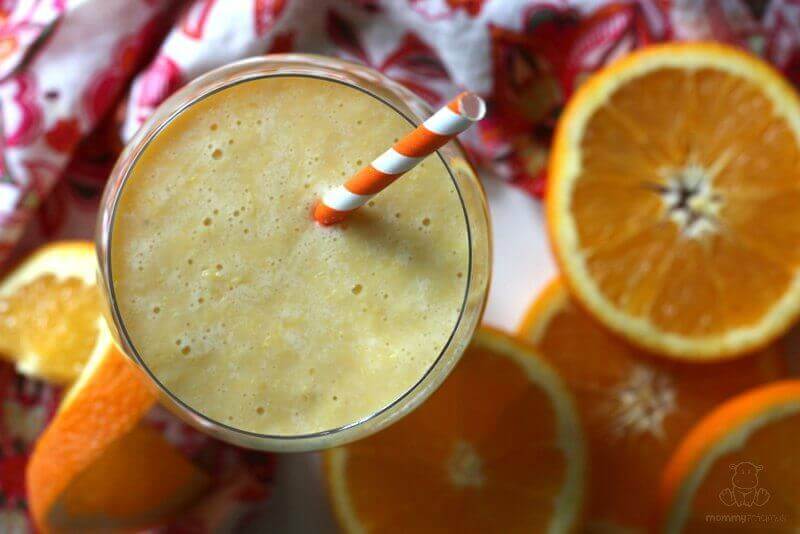 Remember when summer seemed to stretch on forever?
Sleeping in, spending afternoons by the pool, and hitting up the local mall for an Orange Julius – a creamsicle flavored mix of corn syrup solids and artificial flavors – were a few of my favorite activities. It's time to bring the magic back, y'all.
Like my cherry limeade recipe and watermelon limeade recipe, this remake uses only real food ingredients, and is super simple to mix up.
Want to take the nutrient content up a notch?
I always add in collagen, which is rich in amino acids like glycine and proline, to boost the nutrient value of this summer treat. Glycine supports restful sleep and detoxification, and the two together support collagen production, which helps skin look its best. Make sure to opt for grass-fed collagen, which doesn't clump in cold liquids like regular gelatin does.
Also, if you have them on hand, you can take the nutrient content up a notch, by adding powdered probiotics (I use GutPro), additional vitamin C in the form of baobob fruit powder (I use about 1/4 teaspoon).
You can also add in 2-3 pastured egg yolks, which are often referred to as "Nature's Multivitamin" because they're rich in so many important vitamins and minerals. (Not sure about adding egg yolks? I cover why I'm comfortable with it here, but if you want you can softly boil them before adding them in.)
Copycat Orange Julius Recipe
Instructions
Place the oranges, frozen banana, cream, vanilla, gelatin and egg yolks (if using) in a blender. I use

this high-powered blender

because it creates a very smooth texture

, 

 but any one will work. Blend and serve immediately.
Nutrition
Calories:
788
kcal
|
Carbohydrates:
63
g
|
Protein:
17
g
|
Fat:
54
g
|
Saturated Fat:
31
g
|
Cholesterol:
554
mg
|
Sodium:
82
mg
|
Potassium:
1025
mg
|
Fiber:
9
g
|
Sugar:
40
g
|
Vitamin A:
2933
IU
|
Vitamin C:
150
mg
|
Calcium:
229
mg
|
Iron:
2
mg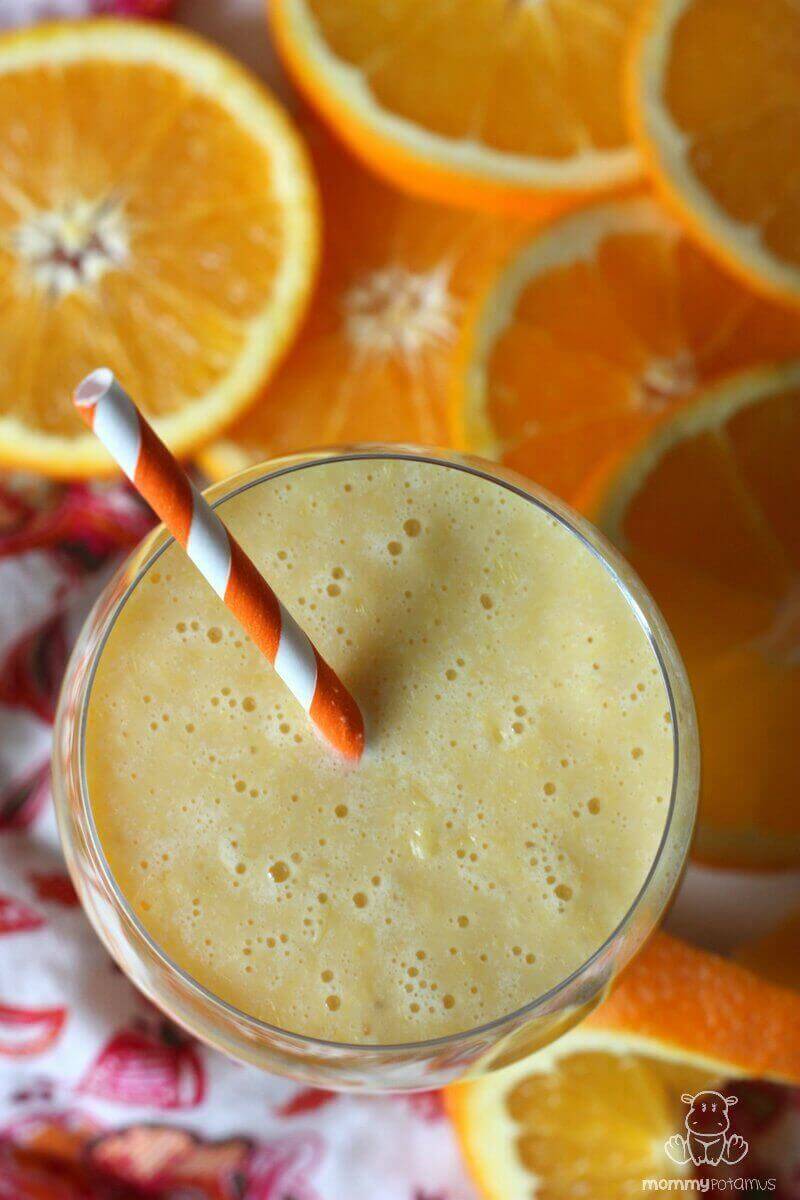 More Healthy Smoothie Recipes