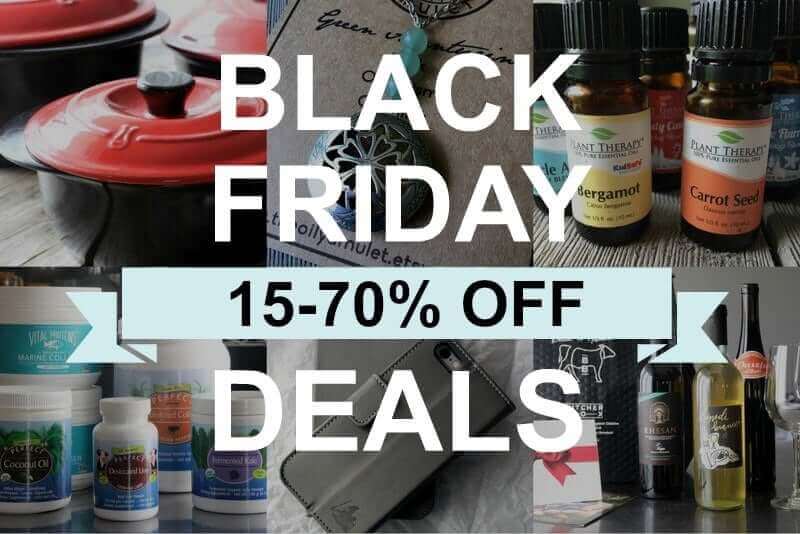 So, pants. They're just not happening today. I have a date with my pj's, an eggnog latte, and some of my favorite online shops. Because parenting is hard enough without circling a parking lot for 45 minutes to find a spot, then rushing inside to find a potty for two small children only to discover a line out the door, right?
If you want to skip the lines, too, here are some deals on some of my favorite healthy products. Also, if you need more inspiration, my 2018 Holiday Gift Guide has 100+ ideas to cover everyone on your list!
Okay, on to the Black Friday deals!
My Favorite 2018 Black Friday Sales on Natural Products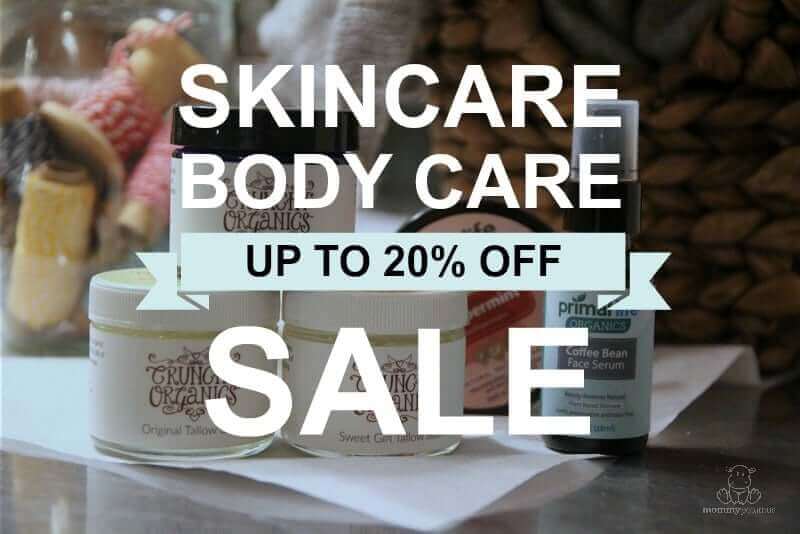 Skincare, Makeup & Body Care
Toups Organics (formerly Crunchy Organics) is offering up to 40% off their organic makeup and beauty products, including their amazing tallow balm and other tallow products like deodorant (with no baking soda for those who are sensitive!). Tallow is uniquely compatible with our skin's biology, leaving it supple and nourished after use. My friend Emilie makes the best whipped tallow balm I've ever tried. It smells amazing, and she's carefully formulated the essential oils in each blend to be safe for use on the face and with children. I'm using the Sweet Girl blend right now and I love it. No coupon code needed – the discounts will be applied automatically.
Primal Life Organics is offering 25% off everything in their store with coupon code HOLIDAY2018. Their coffee bean face serum is made from Arabica coffee seed oil, collagen protein and argan oil – a blend rich in antioxidants and essential fatty acids that hydrate and support skin elasticity. They also sell a LED Natural Teeth Whitening System that looks interesting, plus tooth powder and a ton of products for women, men and kids.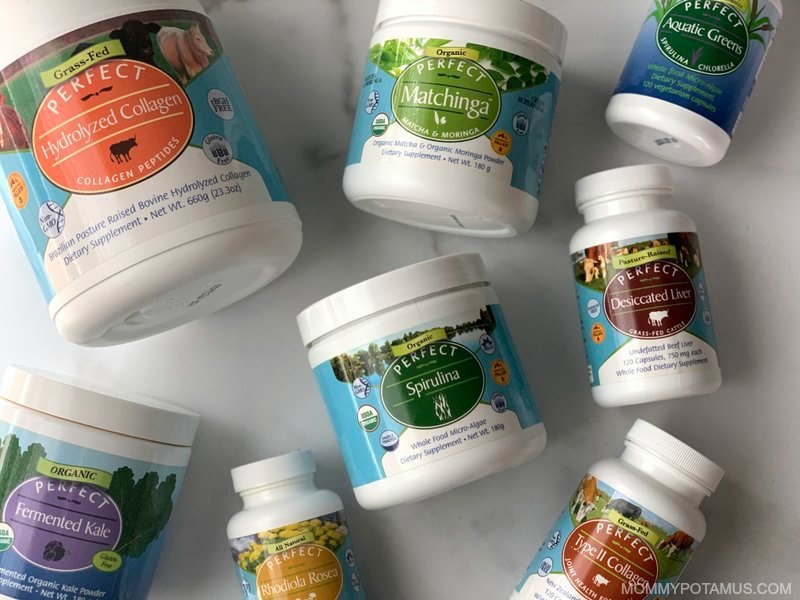 Real Food Supplements
Just for you guys, Perfect Supplements is offering 35% off their products for Black Friday. That's 35% on all Perfect Supplements products for everyone, plus an additional 10% off for you guys with coupon code MOMMYPOTAMUS10. I use and love their grass-fed gelatin, hydrolyzed collagen (gelatin that can be dissolved in cold liquids), dessicated liver and anti-oxidant rich Revive blend. This year I think I'm going to take advantage of the sale to buy some Rhodiola Rosea, an adaptogenic herb that helps energy, mental clarity, and sleep.
Paleovalley Grass-Fed Beef Sticks
Get 20% off Paleovalley grass-fed beef sticks. I personally like the jalapeno flavor, but my kids prefer the original and summer sausage flavors. They are also offering 20% off their Organ Complex supplement (so you can get the benefits of organ meats without having to taste them!).
Instant Pot 8-Quart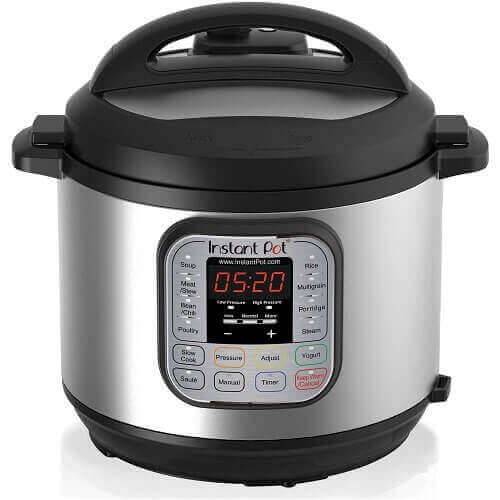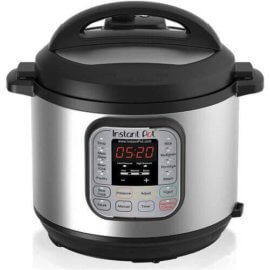 Do you have an Instant Pot yet? Oh. My. Goodness. This baby has transformed our weeknight meals. Press a few buttons and walk away for an hour, and… dinner! I use mine all the time to make chicken in a hurry or for making broth, soups, squash, veggies, and even yogurt. At the time of this post this Instant Pot 8-Quart 7-in-1 is the best price I've seen all year at 50% off.
ButcherBox
Y, all. Y'ALL. ButcherBox is offering FREE STEAK for new customers, and lots of it.
Get FREE Bacon for Life when you sign up as a new member. You'll get 1 pack of bacon in every box for the life of your membership
If you've never heard of Butcher Box, they deliver 100% grass-fed and grass-finished beef, free-range organic chicken, and heritage pork directly to your door. You choose the box (7-10 pounds) that is right for you and how often you want it delivered, and shipping is always free. It is a subscription service, but you can cancel anytime you want to.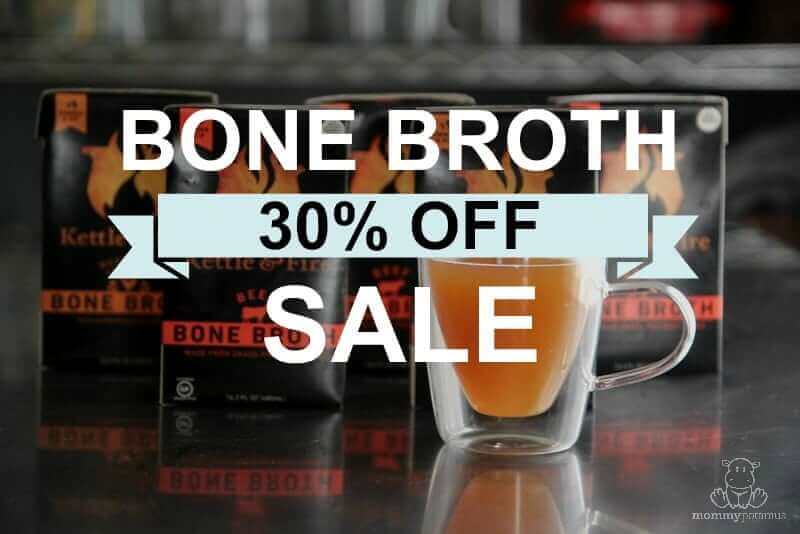 Organic & Grass-Fed Bone Broth
As part of their stock-up sale, Kettle & Fire is offering their grass-fed beef bone broth and organic chicken broth for 25% off. The containers they use are made from mostly wood pulp and a liner that has been tested and shown not to leach even in extreme temperatures. (I asked the founder and think he said one thousand degrees Fahrenheit, but it may have been a little less. Still, my pantry is definitely not even 700F so I feel good about that.)
Essential Oils
Safety is my top priority when it comes to essential oils. Plant Therapy is a brand I love for its quality, commitment to providing safe usage instructions, and pricing. However I also use and love Vibrant Blue Oils, which come in blends for specific health concerns like hormone balance, sleep, thyroid support, and more.
Plant Therapy Sale: The earlier you shop, the better: 20% off site-wide 12am-6am MST on Black Friday (coupon code black20); 15% off 6am-11am MST on Black Friday (coupon code black15); 10% off from 11am MST through the weekend (coupon code black10).
Vibrant Blue Sale: Use the code gratitude20 to save 20%.
EMF Protection
DefenderShield is offering 20% off plus free shipping on their cell phone cases, laptop shields, and tablet shields. I love the phone + wallet case, and so does my husband. The laptop shields also work really well as lap desks for homeschooling. Use coupon code supersaver18.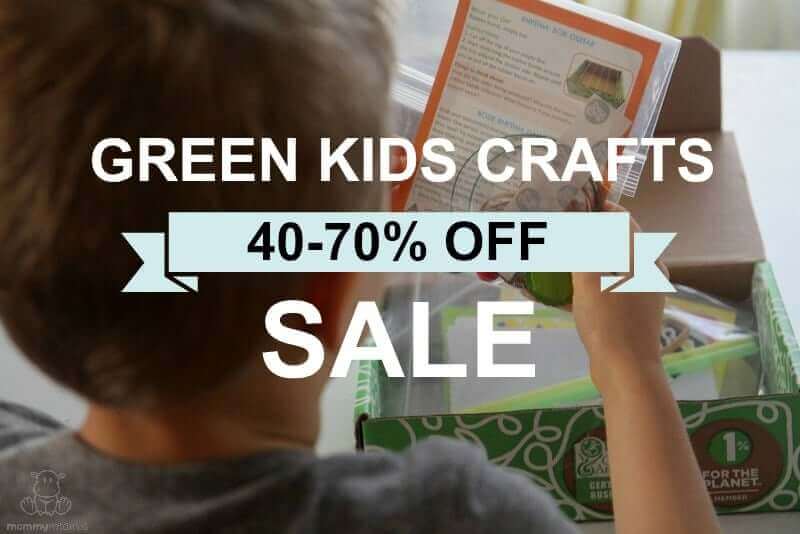 Green Kid Crafts
My kids literally cheer every month with their Green Kid Crafts box arrives (and I cheer inside because I know they're going to learn something new while I have a quiet afternoon). If you want to try them out, you can get 40% off single activity kits using coupon code BFGET40, or 70% off the first box when you subscribe with coupon code BLACK70.
Non-Toxic Cookware
Xtrema Cookware is taking 20% or more off their cookware, teaware, and bakeware as well as offering special web busters throughout the day. Their products can go from stovetop to oven to table, then straight into the dishwasher. Each piece is free of lead, cadmium and other heavy metals.
My Favorite Non-Toxic Mattress
Katie and I were able to set up an awesome deal for y'all with our favorite IntelliBED mattress brand. Now through Cyber Monday use the code wellnessmama at this link to get 10% off any king or queen size Organix mattress PLUS these exclusive freebies with your order:
FREE 5-Sided Luxury Omniguard Mattress Protector (Minimum value $99.99)
Two FREE Gelled Microfiber Pillows (Value $103.98)
FREE Full-Service Delivery (Value $296)
Plus a set of free sheets!
You can read about why I love my IntelliBED here.
What are the best deals you've scored this Black Friday? Are you out shopping or at home in your jammies like me?