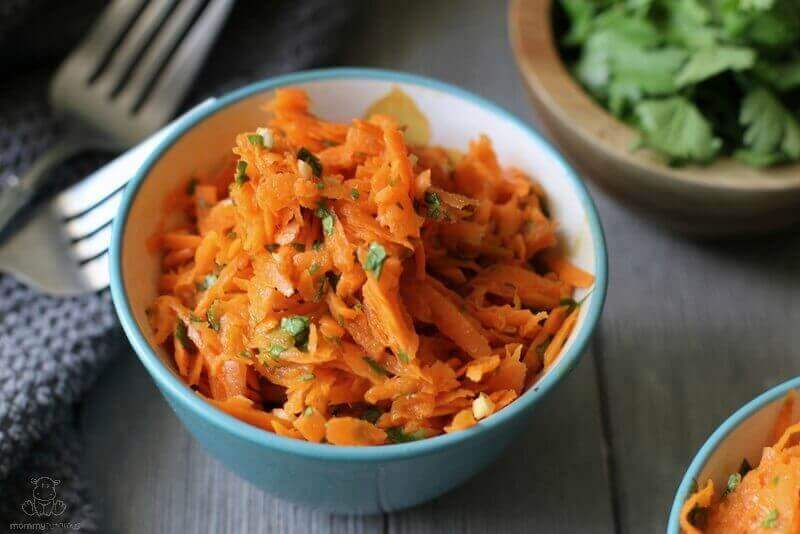 Unless they're folded into a dessert like this paleo carrot cake, I prefer carrots to be savory instead of dotted with raisins and creamy, sweet sauces.
Infused with tangy lemon juice, garlic and a bit of cilantro, this carrot salad recipe has a light, fresh flavor that my kids love. It's makes a super quick side dish on busy weeknights and stores well in the fridge. I often double the recipe while I've got my grater and supplies already out, then serve it for lunch again the next day to simplify things.
Savory Carrot Salad Recipe
Instructions
Grate carrots with a cheese grater.

Place the grated carrots into serving bowl.

Add remaining ingredients and toss until well mixed.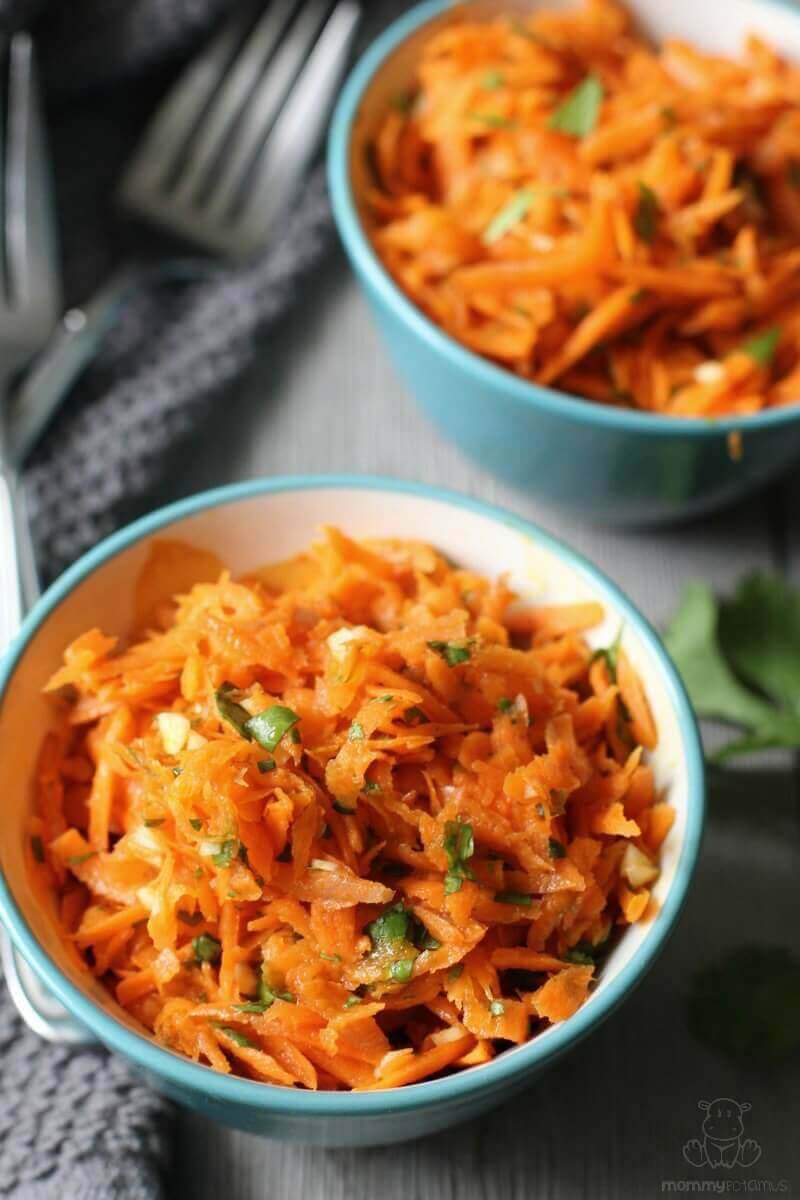 Want more veggie side dish ideas?
Here are a few I love:
1. Coleslaw – If you're not a fan of soggy, super-sweet slaw that is drowning in sauce, check out this crisp, fresh version. It's sweet (but not too sweet), creamy and light with a little bit of tang. My kids love it!
2. Kale Chips – Sometime between the moment I first yelled "WHERE IS THE BABY??" while holding my firstborn and the time my third-child said "I'm not your wuggage" as I carried him to bed, I basically forgot all about kale chips. Until recently, that is, and now I can't get enough.
3. Creamed Spinach – When it comes to helping kids fall in love with veggies, butter and cheese go a long way.