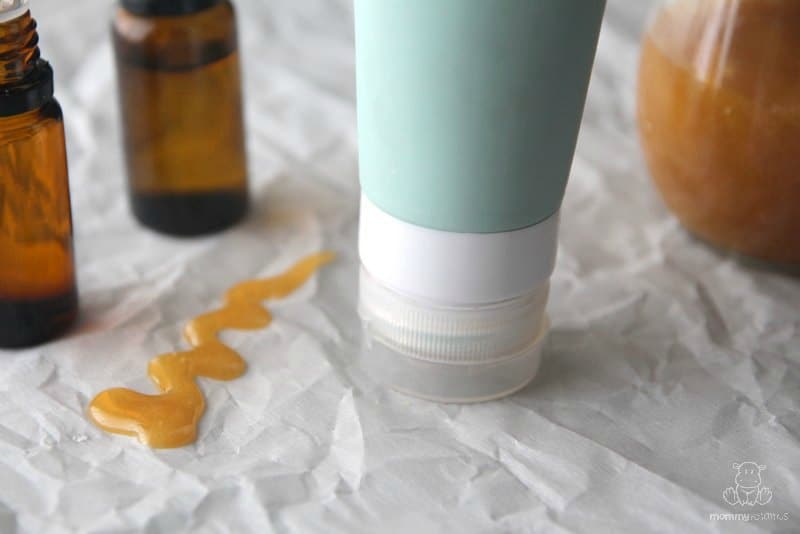 Do you ever feel like your skin just can't make up it's mind? One day it's gorgeous and clear, the next dry, and the next oily and breakout prone. If that sounds familiar, I think you'll love one of my favorite skincare secrets for healthy, glowing skin – raw honey. I've shared before how I use it in my homemade face scrub, but today I'm going to explain why it also makes an amazing cleanser.
Why Wash With Honey?
When massaged into moist skin, honey gently breaks down excess oil and debris while soothing and moisturizing. Although you might expect it to leave skin sticky, it doesn't. Honey rinses away clean, leaving behind only soft, happy skin.
Perfect For All Skin Types
Raw honey is prized for it's ability to clarify and nourish skin. Unlike many cleansers which are too harsh for sensitive skin or too mild for oily or acne-prone skin, honey has qualities which make it suitable for all skin types.
Here's what makes it so special:
Probiotics & Enzymes
Honey contains beneficial bacteria which compete with unwanted bacteria when used topically – that's one reason it's a favorite of those with acne-prone skin. (Lund University, Mandal et. al.) It also contains enzymes which break the bonds of dead skin cells so they can easily be rinsed away.
Cell Renewal and Hydration
As I mentioned in my honey and salt scrub recipe, honey promotes skin renewal and possibly the formation of hyaluronic acid, a polysaccharide that draws moisture to the skin, making it plump and dewy. (Babies are born with very high levels of hyaluronic acid – it's one of the reasons their skin is so beautiful.)
Bright, Even Skin Tone
Honey also contains gluconic acid, a mild alpha-hydroxy acid that helps brighten and even out skin tone, plus antioxidants that neutralize damaging free radicals.
Balanced pH
As I mentioned in this apple cider vinegar toner recipe, our skin needs acid even if it isn't oily. Unlike soap cleansers which are alkaline and break down our skin's acid mantle – the protective barrier that keeps moisture in and pollutants/bacteria out – honey supports our body's built-in defense system.
What Type of Honey Should I Use?
Pretty much any kind of raw honey will work. I've used this one and it works really well – just be aware that it's very thick, so you need to gently warm it up a bit by stirring so that it's easier to spoon into your container.
In the recipe pictured I used manuka honey, which is renowned for it's antimicrobial and antioxidant properties.
Do I Need Essential Oils?
You don't need them, but tea tree is a great addition for acne-prone skin, and lavender essential oil is beneficial for all skin types. I've included them in the recipe below, but you can leave them out if you prefer.
Can I Use This Recipe To Make A Honey Face Mask?
Yep. This recipe works beautifully as a mask – just apply to moist skin and leave it on for 10-15 minutes before rinsing.
What Else Is Honey Good For?
Because of its unique properties, honey has been clinically studied for it's ability to support burn healing, help children with a cough get more sleep, and even diminish dandruff.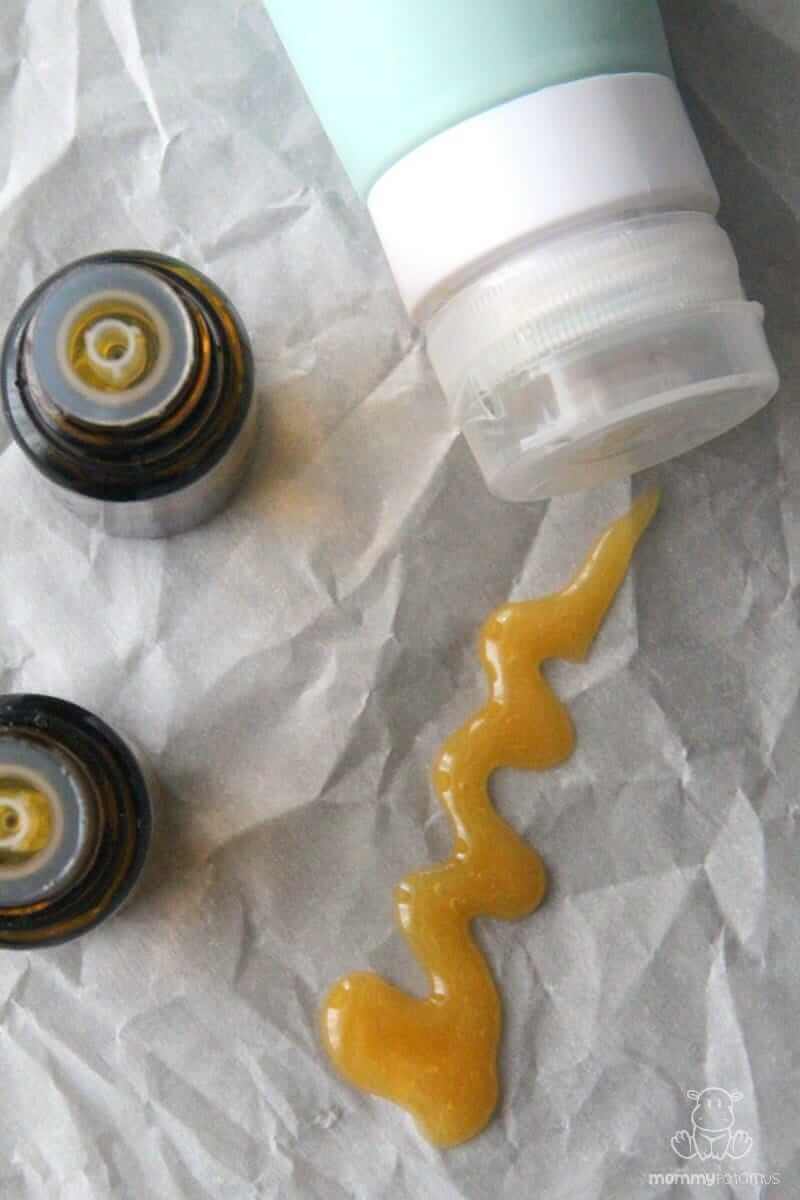 Homemade Honey Face Wash
Ingredients
To Make
In a small bowl, combine honey and essential oil. Use a teaspoon to spoon into a squeeze tube. The one I use is no longer available but these are similar. They're also perfect for storing homemade toothpaste.
To Use
Apply 1/2 – 1 teaspoon to moist skin and massage into skin. If you have time, allow the honey to sit for 1-2 minutes before rinsing.
FREE Ebook: DIY Body Care Gifts Made Simple
Do you want to give gorgeous, handcrafted gifts for family and friends, without spending a bunch of time on them?
Then I'd love to give you a free copy of DIY Body Care Gifts Made Simple – my step-by-step guide to making gorgeous handcrafted gifts without stressing yourself out – as a gift for signing up for my newsletter. I'll show you how to make vintage labels, luxurious lotion bars, lip balms, sugar scrubs, body sprays and more like a pro. Sign up for my newsletter and you'll be redirected to the download page immediately!