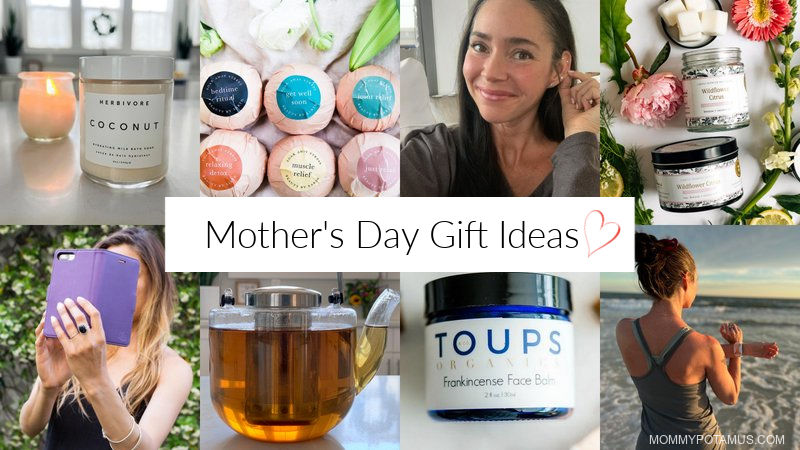 Most of us want the little things for Mother's Day, like a 24-hour period in which someone picks up after us, feeds us, and handles all the household chores while we take a nap. Basically we want to be our kids, right?
Of course, if someone wants to gift us something a little extra special, too, who are we to argue with that? My mind usually goes blank whenever anyone asks me what I want for my birthday/Christmas/any gift giving day, so I compiled this list based on gifts I've received and loved, items I use all the time, and things that are on my wish list. In case you have trouble coming up with ideas, too, I thought I'd pass it along.
And because Mother's Day is also about loving on the mamas in our lives – our own, a mother-in-law, a step-mom, or maybe a woman who stepped in and loved us like a mama – I've included some ideas that have received rave reviews from the women in my life.
If there's something that you've received (and loved) that's not listed here, please share it in the comments below!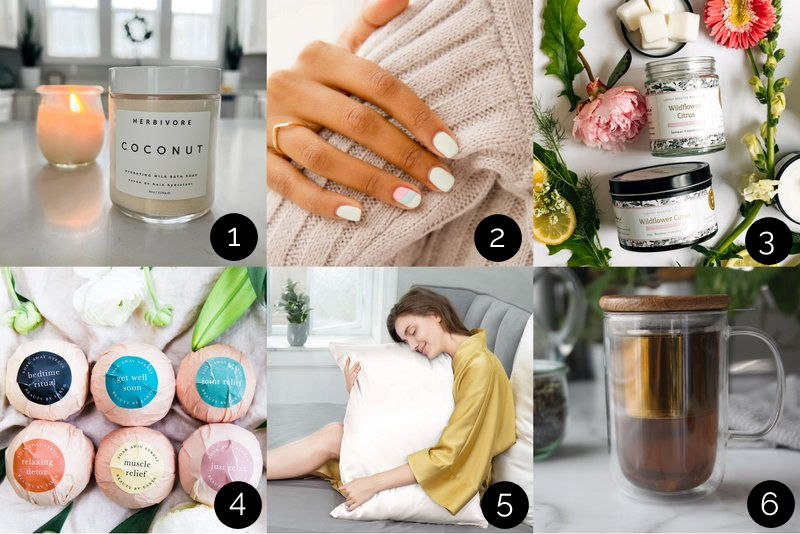 Gifts Under $30
1. Coconut Milk Bath – Add a few tablespoons (or more) for a luxurious, deeply hydrating bath soak experience. Herbivore's milk bath comes in a branded box that works well for gifting.
2. Zer0 Nail Polish from 100% Pure – These polishes are free of formaldehyde, toluene, dibutyl phthalate, phthalates, formaldehyde resin and other harmful ingredients commonly found in nail polish.
3. Fontana Candle Company (SAVE 15% WITH CODE HEATHER15) – Unlike paraffin candles, which release carcinogens like toluene and benzene into the air, these vibrantly scented candles are made with just three simple ingredients – beeswax, coconut oil, and pure essential oils. Fontana Candle Company is the first to receive MADE SAFE® certification for its candles.
4. Natural Bath Bombs Gift Set – Handmade in the United States using high quality ingredients like organic shea butter, Dead Sea salt, kaolin clay and essential oils like eucalyptus, vanilla and chamomile, these bath bombs are beautifully packaged for gifting.
5. 100% Silk Pillowcase – Cotton and polyester pillowcases create more friction on skin and hair than silk, which some people say contributes to morning puffiness and more frizzy hair for people with wavy or curly hair. Cotton also tends to absorb oil and bacteria, which may lead to breakouts for some people. Silk tends to absorb less, which is why some dermatologists recommend it for acne-prone or sensitive skin.
6. Minima Balance Tea Mug– I use this mug almost every day for my evening passionflower tea.
7. Purity Coffee (SAVE 20% WITH CODE MP20) – For the houses that run on laughter, love, and coffee. This is the only coffee I've found that is both organic and screened for mycotoxins and pesticides. Also, they use a unique roasting process that maximizes antioxidants while minimizing stuff your body doesn't want like acrylamide.
8. Milk Frother – For lattes, matcha tea, hot cocoa, moon milk and more.
9. Magnesium Lotion – Magnesium is often called the "magic mineral" due to its ability to relax achy muscles, mitigate the effects of stress, and calm the mind by supporting the production of the neurotransmitter GABA. This study also suggests that magnesium may improve sleep quality by increasing melatonin levels and decreasing cortisol levels. Unfortunately for some people, magnesium oil can cause an itchy or uncomfortable sensation when applied in undiluted form. This lotion solves that by blending skin-calming ingredients like argan seed, prickly pear seed and hemp seed oil with high potency transdermal magnesium.
10. Shower Scalp Massager– In addition to just feeling amazing, this scalp massager removes dandruff and/or hair product buildup and helps clear clogged follicles. (Clogged follicles impair normal hair growth.)
Gifts Under $50
11. Verilux HappyLight – It's no secret that moms love sleep, and we use an incredible amount of focus and energy everyday just keeping #allthethings going. Getting early morning sunlight is amazing for supporting mood, focus, energy levels, and deep sleep at night, so all moms get outside early in the morning, right? If you're shaking your head and laughing, let me introduce you to the Verilux HappyLight. It allows moms to bring the sleep supporting, mood lifting and focus/energy benefits of early morning sunlight inside as they get ready for the day.
12. The Making Herbal Preparations 101 Course from Herbal Academy – Perfect for the curious beginner herbalist, this course covers the four basic categories of herbal preparations, 12 everyday safe herbs to use at home, and 33 DIY herbal recipes from teas and tinctures to salves and oils.
This course will guide you or your recipient through 7 convenient and compact lessons that are chock-full of hands-on activities, videos, and helpful herbal charts to guide them on their way to making herbal preparations at home.
13. Toups & Co Tallow Balm (SAVE 10% WITH CODE MP10)– Tallow is uniquely compatible with our skin's biology, leaving it supple and nourished after use. My friend Emilie makes the best whipped tallow balm I've ever tried. It smells amazing, and she's carefully formulated the essential oils in each blend to be safe for use on the face and with children. I'm using the Frankincense blend right now and I love it.
14. Glass Tea Kettle – Any time I post about the benefits of a specific herbal tea on Instagram, I almost always receive as many comments about the kettles I use as the herbs themselves. I love this one because it can be used on the stovetop to brew for blooming teas, loose leaf teas that plump up when steeped, and fresh herbs and/or citrus. One important thing to know about all stovetop safe glass teapots, though, is that they're intended to be used over MEDIUM heat, not HIGH heat.
This option was one of my very first glass teapots and it's still in great shape many years later. It includes a fine mesh filter that makes it perfect for cut and sifted dried herbs or loose leaf tea. And since the filter is removable, it can also be used for blooming tea. Don't use it on the stove, though. It's just made for steeping. For a full list of glass teapots I recommend check out this article.
Gifts Under $75
15. DefenderShield Phone Case – Independently tested by the FCC, this phone case uses conductive, non-conductive and advanced absorption shielding materials together to block, divert, and absorb EMFs, Radio Frequency (RF) and heat radiation.
16. Ear Seeds – Created by licensed acupuncturist Elie Goldschmidt, L.Ac., ear seeding is a needle-free way to influence the nervous system in ways that – depending on the specific points use – is thought to support skin clarity, ease feelings of stress and anxiousness, support focus, deepen sleep and more. Known as auriculotherapy, this modality involves placing a small seed on the cartilage of your outer ear and fixing it into place with clear or flesh-colored adhesive. When an acupuncturist recommended (and placed) ear seeds for me awhile ago I found that massaging the area a few times a day increased my feelings of relaxation and well-being.
Gifts Over $75
17. Heat Healer Infrared Sauna Blanket (SAVE 20% WITH CODE MP20) – Sauna blankets are perfect for people who want a portable, compact, and more affordable way to get a deep, therapeutic sweat going. Many years ago I bought a large sit-in sauna and I've been using several times a week ever since, but I recently left it behind during an extended road trip. Rather than completely miss out on my daily sessions, I bought a Heat Healer to take with me and LOVED it. Here's my full review.
18. Alitura Skincare – Developed by Andy Hnilo, an actor/model whose jaw was broken in five places when he was hit by a car, these products were formulated it to help his scars heal and they did an amazing job. The ingredients are very clean. I especially like the night cream, which includes stem cells from the edelweiss plant and grass-fed colostrum. It's incredibly rich and luxurious, and a little goes a long way.
19. Bearaby Weighted Blanket – These handmade weighted blankets are made with a gorgeous chunky knit that's as beautiful as it is functional. Bearaby uses organic cotton, and their blankets are washable. I've tested their cotton napper and my kids have tested their Nappling which is absolutely adorable. You can see them all here.
20. Dry Farm Wines – This is hands down the healthiest and best collection of wines I've ever tasted. Every wine they sell is:
Organic and biodynamic (beyond organic)
Sugar-free (0 – 0.15g of total sugar per glass)
Free of industrial additives (thickeners, dyes, etc.)
Lower alcohol
Tested for purity
Made with natural yeast
Although they have subscriptions available, you can also just buy a one-time gift. I like to give them individually wrapped in jute wine bottle gift bags.
21. Apollo Neuro (SAVE 10% WITH CODE MP10) – This wearable device uses subtle vibrations (haptic feedback) to help our brain and body feel safe, resulting in benefits like reduced stress levels, better sleep, and improved focus. It was developed by neuroscientist and psychiatrist Dr. David Rabin MD, PhD and has been validated by "gold standard" double-blind randomized placebo controlled crossover trials.
I've written about my experience with the Apollo Neuro here, and you can see all the studies that have been completed or are in progress here.
To try out the Apollo Neuro, click here and use code MP10 to save 10%
22. Lifepro Vibration Plate (SAVE $10 WITH CODE MP10) – My first experience with whole body vibration therapy was at a wellness clinic, and it made such a difference in my overall well-being that I bought one when I returned home. It supports detoxification (via lymphatic drainage) and calms the sympathetic (fight or flight) nervous system. It can also be used to amplify the effectiveness of exercise, and my husband and I use it for at-home workouts.
23. Nutr Nut Milk Maker – This little machine is amazing for dairy-free families that want to avoid the stabilizers, preservatives, and "natural flavors" found in commercial formulas . . plus save money in the long run. The Nutr can quickly make 1.5 cups of smooth, rich and creamy milk made from almonds, oats, hemp heart, coconut, walnut, rice and more. It doesn't take up a lot of counter space and is super easy to use.
24. Glass Electric Tea Kettle – Made with sturdy borosilicate glass, this electric kettle comes with a stainless steel infuser that allows the recipient to make tea directly in the kettle. It holds a lot, too – up to 14 cups!
25. Personalized Spinner Ring (Sterling Silver) – My husband gave me a ring similar to this one with my kids names stamped on it years ago and I still absolutely love it.
26. Online Gift Card to 100% Pure – Give the gift of fruit pigmented makeup and natural skincare while letting your recipient pick out their preferred products.
27. Heat Healer Body Belt With Infrared, PEMF & Red Light Therapy (SAVE 20% WITH CODE MP20) – After I bought my Heat Healer Infrared Sauna Blanket and wrote my review, the company founder asked if I'd be interested in trying out their newly released body belt with Triple Threat Technology™. It took 3 years to research and develop, and combines three different therapies (infrared heat, PEMF therapy and red light therapy) to target areas of the body affected by pain and inflammation.
I already have devices that deliver all of these therapies separately, but I love the idea of combining them so I agreed to let her send us one to test. My husband and I have both tried it and agree that it's a great option for easing muscle aches, supporting recovery after a workout, and general relaxation.
28. Sound + Sleep SE Noise Machine– If you've ever tried to drown out the sound of barking dogs, loud neighbors, or other disruptive sounds, you know how helpful sound machines can be for falling (and staying) asleep.
Unfortunately, white noise machines contain harsh, high-pitched frequencies that can actually raise cortisol levels, which is why many manufacturers have begun offering other (more soothing) colors of noise – particularly pink and brown.

In nature, you'll find pink noise by listening to the sound of crashing waves or rustling leaves, while brown noise is deeper . . . think rumbling thunder or the low roar of a large waterfall.
With 64 settings, the Sound + Sleep SE pretty much has it all. Most of the settings are natural sounds that have been recorded in the environment – a few are fan sounds and such – but you won't find any annoying or abrupt noises within the real-life recordings.
Here are some other reasons to consider it:
It has an adaptive microphone, which means that if your environment gets louder it will increase volume to mask it.
There are a range of pink and brown noises to try. For example, the water sounds are mostly brown noise with a little pink sprinkled in, and the plane setting is on the higher end of pink (close to white) which can be helpful for tinnitus.
The front panel dims so you're not getting loads of circadian-disrupting light at night.
Can play continuous sound all night, but also comes with an optional timer that can be set for 30, 60, 90 or 120 minutes.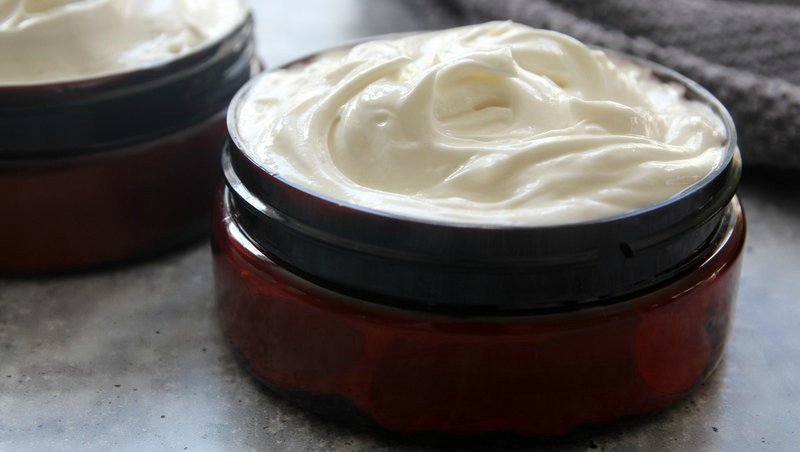 Handmade Gift Ideas
Whipped Body Butter – After testing countless variations and hearing "Mama, can I eat that?" on more than one occasion, I'm sharing my absolute favorite whipped body butter recipe with you. It's not greasy, leaves skin feeling so soft, and is super simple to make.
Family Photo Slideshow – My husband created a slideshow that automatically plays on our TV everyday, and it's my favorite "handmade" gift of all time. I love how it reminds me of all the memories my family has made together, and it inspires me to keep making (and documenting!) new ones.
The "how" of creating the slideshow will vary based on your TV and technological setup, so part of the gift will probably include figuring that part out. For the technologically challenged, an inexpensive digital photo frame might be needed to display the slideshow. I prefer non-"smart" or Wifi-enabled options that use USB or SD cards instead. This one has lots of good reviews.
Butterfly Footprint Keepsake – When my kids were little I used their footprints to make "butterflies" on canvas. They make great wall art for grandparents or for you if someone in your family is artsy and wants to take on the project. 🙂
Lotion Bars – Luxurious and silky smooth, lotion bars melt slightly when rubbed against the warmth of your skin, leaving a layer of moisture that softens and protects. They are perfect both in the dry winter months and as a summertime after-sun soother. Many people find them especially helpful for dry patches on elbows, knees, feet and hands. I keep one in my purse, another one in a soap dish next to the kitchen sink for when I finish the dishes, and a few in my pantry to give away.
If these ideas are not quite what you're looking for, you can more handmade gift inspiration here.
What did I miss? Please share your gift ideas in the comments below!
FREE Ebook: DIY Body Care Gifts Made Simple
Do you want to give gorgeous, handcrafted gifts for family and friends, without spending a bunch of time on them?
Then I'd love to give you a free copy of DIY Body Care Gifts Made Simple – my step-by-step guide to making gorgeous handcrafted gifts without stressing yourself out – as a gift for signing up for my newsletter. I'll show you how to make vintage labels, luxurious lotion bars, lip balms, sugar scrubs, body sprays and more like a pro. Sign up for my newsletter and you'll be redirected to the download page immediately!