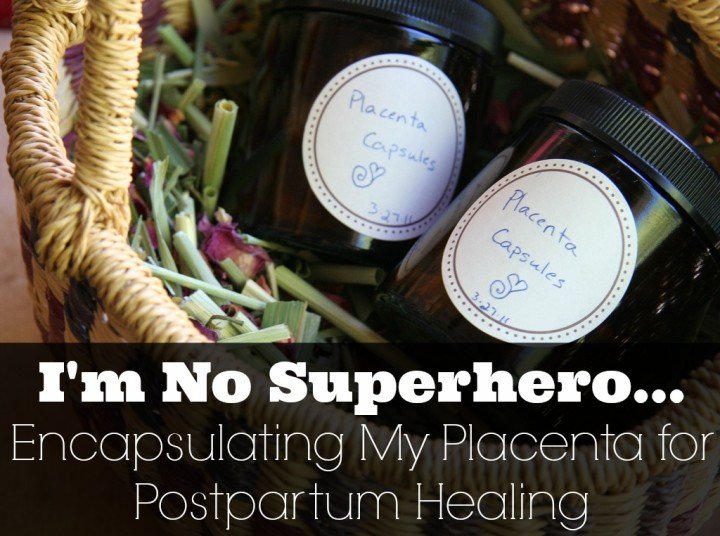 Daddypotamus reached for my hand just as I reached for his. We both exhaled in the quietness that enveloped us – a winding country road under a starlit sky, two sleeping kids in the back, hearts and bellies full. It's as good a time as any, right?
"I think I'm going to eat my placenta."
He didn't jerk his hand away. Good sign.
"It's just, you know, remember what I was like after they were born?"
What flashed through his mind I cannot say for sure, but it might have been the time I left the car running in the driveway while I napped with our baby girl, or the time I dumped a pile of laundry on the couch only to realize I'd washed everything with tags and hangers still on, or the time I served olives for dinner. Just olives.
Y'all, this ain't my first rodeo. I've had two amazing, empowering births – you can read about them here and here – but my postpartum experiences have been a little, well, rough.
Though there were extenuating circumstances* and I do expect this time to be different, the truth is I've been pregnant and/or nursing for 6+ years now. I make meals from scratch, write here on the blog, homeschool and do laundry.
Oh, and Daddypotamus and I just took on the responsibility of a 40 acre farm even though we're city kids and have no clue what we're doing. So there's that.
Life is full. So many of my dreams have come true that there aren't enough waking hours in the day to enjoy them all. And while you won't find me complaining about that, it's not hard to imagine how this . . .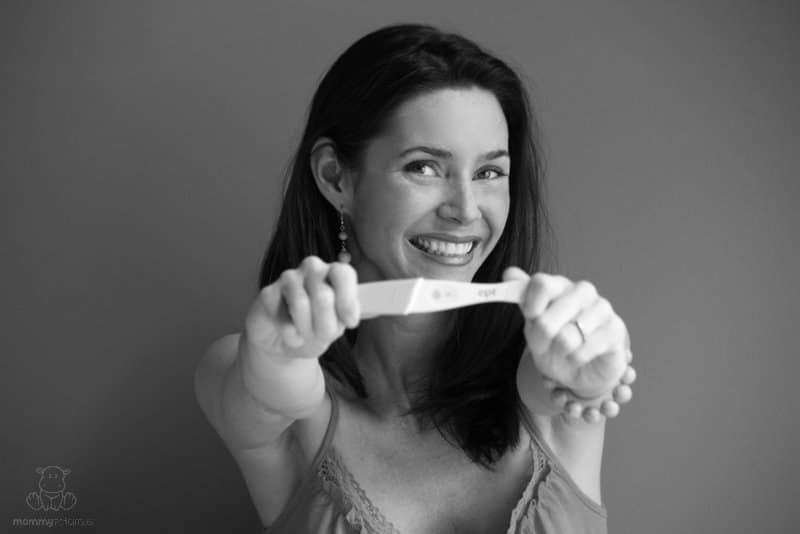 Might once again lead to this . . .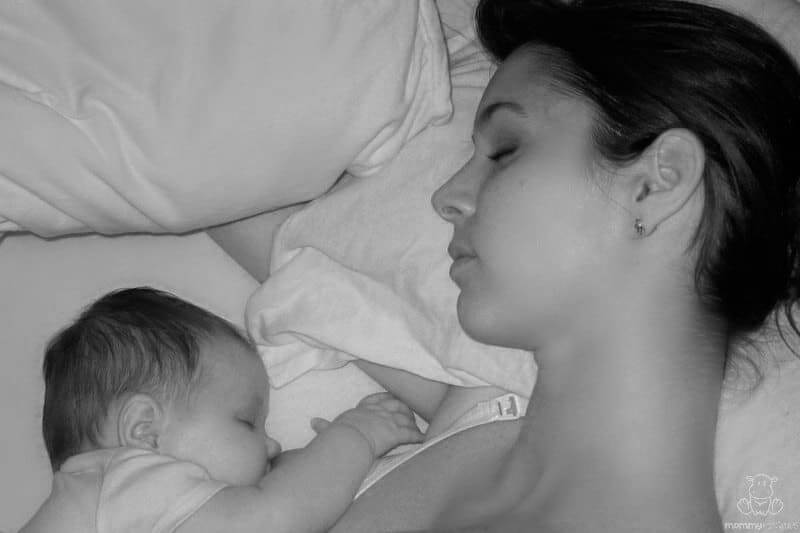 And then quickly disintegrate into this . . .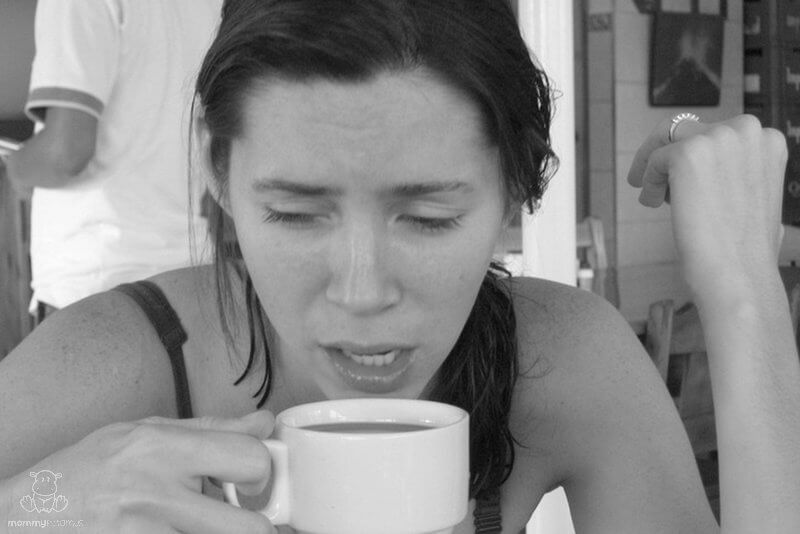 Which is why I have a plan.
Step One: Turn in my spandex.
I laughed as hard as just about anyone when I first saw this: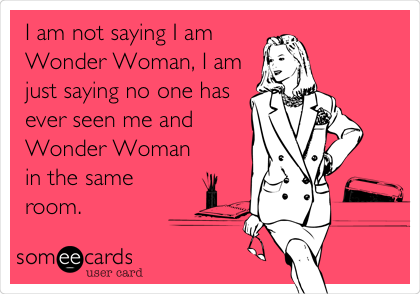 I'm not going to try to be Wonder Woman after birthing this baby. The Western cultural obsession with bouncing back right after pregnancy is both impractical and self defeating. I will choose to take things slow, not ask too much of myself, and accept help when offered. (Wondering what mamas actually need after the baby arrives? Here are 18 ideas.)
But even with all that, I worry that sheer exhaustion will turn me into Tired Zombie Mama. My family doesn't deserve that, which leads me to . . .
Step Two: Get over the "ewwww" factor…
And do the placenta pill thing. Why? Well, mostly because of you. When I asked about your experiences, the sheer number of enthusiastic responses I received made me want to learn more about the traditions and research that uphold this practice. Turns out, there's quite a bit there.
4 Benefits Of Placenta Encapsulation
1. Hormone Support – The placenta contains oxytocin (helps with pain and increases emotional bonding with baby), thyroid stimulating hormone (boosts energy and helps recovery from stressful events), interferon (stimulates the immune system to protect against infections), prolactin (helps with lactation, more on that later), and several other components believed to promote healing and recovery.
2. Milk Supply – "Powdered Placenta Hominis was used for 57 cases of insufficient lactation. Within 4 days, 48 women had markedly increased milk production, with the remainder following suit over the next three days." Bensky/Gamble. 1997. Materia Medica, Eastland Press, 549.
3. Help With Postpartum Recovery – "For thousands of years, the Chinese have upheld the value of the placenta for the postpartum recovery process. After birth, the majority of new mothers experience blood loss, fatigue, and a crazy influx of pregnancy hormones. 80% of women experience some level of postpartum blues or depression. Full of life energy, the placenta aids in postpartum wellness by replenishing your system with natural iron & protein and helps reintroduce  . . . essential hormones back into your system." (source: The Benefits of Placenta Encapsulation, no longer available) Other cultures which are known to consume placenta during the postpartum period are the Vietnamese, Hungarians and Italians.
(source)
According to this Chinese Herbal Reference guide, "Giving…placenta to a new mother following birth has become standard protocol among a growing number of midwives in the United States. By nourishing the blood and fluids, endocrine glands and organs, Placenta will …reduce or stop postpartum bleeding, speed up recovery, boost energy and relieve postpartum blues."
4. Energy & Emotional Support – It is believed that consuming the placenta can increase energy levels, reduce post-natal bleeding, help the uterus to return to its pre-pregnancy state and reduce postpartum depression. (source)
Though some people have reported that they didn't experience any noticeable benefits, and a few have even reported that they had an adverse reaction (though it may have been due to certain herbs mixed with the placenta rather than the actual placenta), the overwhelming majority of people I have spoken with say it was very beneficial for them. I cannot say what my experience will be yet, but I think it's worth a try!
Methods of Placenta Encapsulation
There are two main methods, which are both described here.
If you're not up for encapsulating your own placenta – to be perfectly honest, I'm not – there are many professional services who will do it for you. If you have a doula or midwife they will probably be able to recommend someone. Also, here are a few resources I found in this list:
Planning a hospital birth? PlacentaBenefits.Info will email you tips for getting your placenta released.
Is Placenta Consumption Wrong?
When I asked "yay" or "nay" on this subject here, the few "nay" responses seemed mostly to be related to a sense of moral, philosophical or spiritual conflict with the practice. After researching it thoroughly I found that I did not personally see any conflict, but for those who may wish to look into this further this starting point may be helpful.
Here's an interesting article on why common theories about why animals eat their placenta (which due to their nature would imply we wouldn't need to) don't necessarily stack up.
I also found the discussion of milk consumption on this post to offer some perspective on the ick factor.

**3 Month Update**
Sweet Levi was born three months ago – here's my birth film if you missed it, and here's his story: A Frog, A Polar Bear And A Bullseye On My Bottom
Now it's to report back to tell you how it went! Long story short, this has been the best babymoon I've ever had. There are three factors that I believe have made it such a good experience:
1. We had his tongue tie corrected when he was a couple of weeks old. After the procedure he no longer had issues with gassiness and was able to fill his belly better and sleep better. (Here's how to diagnose tongue and lip ties at home. If your baby seems to have reflux or colic it's worth looking into.)
2. I finally found a wrap I love. I had a similar wrap (different brand) with Micah and neither of us liked it. The fabric on this one is stretchier and more breathable, which makes us both a lot more comfortable. It's hard to overstate the power of a good wrap to make life with a newborn easier.
3. Consuming my placenta. I started out with a few raw pieces in a strawberry, raw milk and maple syrup smoothie right after birth and continued for the first week. WOW. With Katie I woke up soaked in sweat several nights in a row after giving birth. I don't remember what it was like with Micah (I was too tired!), but I can say that this time around I had no night sweats at all and no teary moments.
I started taking the placenta pills around 1 week postpartum. In the past I had a "high" right after birth and then somewhere along the line I'd hit a wall of exhaustion that had me doing all kinds of crazy things. Not this time. It only got better.
For me, the raw smoothies had a much more noticeable benefit than the pills, but I do think the pills did some good. These days I'm not taking them because I don't feel the need, but if I have another baby I will definitely do this again!
Could you? Would you? Did you?
What are your thoughts/experiences regarding placenta encapsulation?
* A note on our extenuating circumstances. My son was born tongue-tied, which meant he was still waking every TWO hours to nurse at 8 months old. (Frequent nursing took the place of efficient nursing. He was growing and healthy, but had to work very hard and often to get enough milk) No sleep for 8 months = zombie mama. My life changed when we had it corrected and he started sleeping looooong stretches, unlike his older sister at that age. She'd been a frequent nurser/difficult sleeper due to a lip tie as well, we just didn't realize it back then.
Photo Credit: Herb Mother