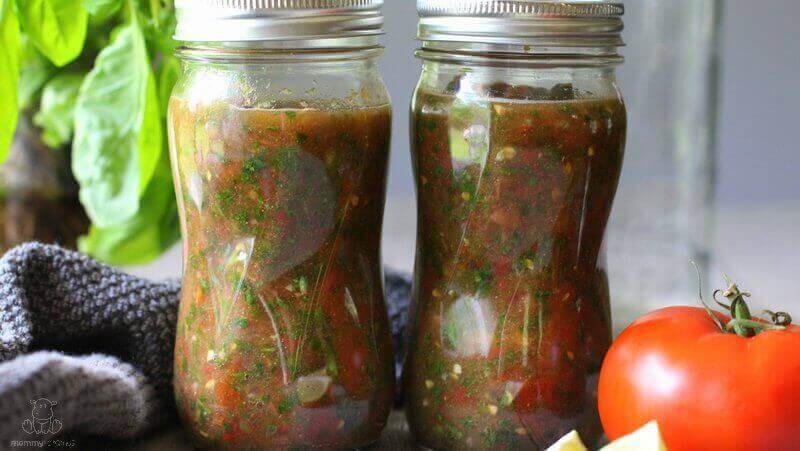 Where I'm from, there are a few things you need to know to fit in.
1."Beans" is correctly pronounced "banes."
2. Texas-shaped pancakes are totally a thing.
5. How to make salsa.
Number three is a pretty big deal, y'all. Beyond the traditional chips and salsa appetizer known around the world – which by the way is still possible for paleo folks thanks to these new tortilla chips – we add salsa to just about everything: scrambled eggs, breakfast burritos, 8 layer dip, huevos rancheros, cheesy stuffed peppers, even chicken fajita pizza.
This salsa recipe is easy to make and hard to resist. It's bright, fresh flavor reminds me of my favorite childhood Tex-Mex restaurant. Unlike my homemade hot sauce, which relies on blistered peppers for its trademark hot and sweet flavor, this salsa is made with raw ingredients. The result is a completely addictive jar of yum . . . if it makes it into a jar, that is. No promises.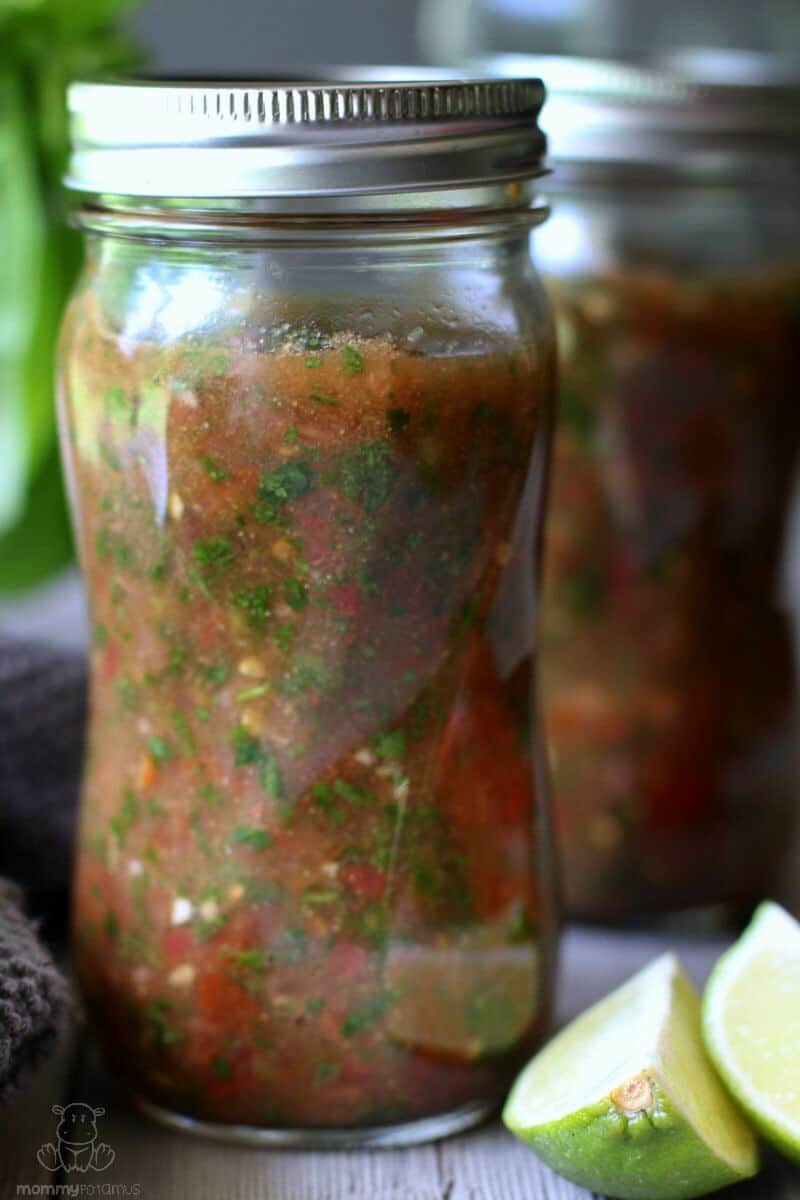 Tex-Mex Salsa Recipe
Ingredients
4

large tomatoes

1

cup

fresh parsley

(I prefer curly rather than flat-leafed for this recipe)

1

cup

fresh cilantro

2

tsp

cumin

3

tbsp

lime juice or 1-2 tbsp raw apple cider vinegar

2

tsp

sea salt

(to taste)

1

jalapeno

(or more if desired)

¼

cup

red-onion

(finely chopped)
Instructions
Pour the lime juice, jalapeno, cilantro, parsley, garlic, lime juice/cider vinegar, cumin and sea salt into a food processor and blend until well ground.

Cut the tomatoes in half and squeeze out as much juice as you can, then chop the tomatoes a few more times.

Add in the onion and tomatoes.

Pulse chop until everything is diced and blended.

Taste and season with more jalapeno and/or sea salt as needed.
Nutrition
Calories:
0
kcal
|
Carbohydrates:
0
g
|
Protein:
0
g
|
Fat:
0
g
|
Saturated Fat:
0
g
|
Polyunsaturated Fat:
0
g
|
Monounsaturated Fat:
0
g
|
Trans Fat:
0
g
|
Cholesterol:
0
mg
|
Sodium:
0
mg
|
Potassium:
0
mg
|
Fiber:
0
g
|
Sugar:
0
g
|
Vitamin A:
0
IU
|
Vitamin C:
0
mg
|
Calcium:
0
mg
|
Iron:
0
mg
Need Some More Condiment Ideas?
Here are a few of my favorites that are on the spicy side . . .
Peruvian Green Sauce (Aji Verde) – Usually when we use the words "secret sauce" or "magic sauce," we mean some essential ingredient for a well-lived life. This Peruvian green sauce recipe, however, is an actual sauce that works magic on your taste buds.
Chipotle Mayo – Here's a review from Robyn on this recipe: "How did I live without this?!?! Whipped up a batch to serve with sweet potato black bean burgers and I look like a gourmet chef. Well, okay maybe not but I cooked like one today! This recipe is perfect…just enough kick and zip to be exciting, but not so much that I get teary eyed."
Homemade Hot Sauce – This simple hot sauce recipe is perfect over burritos, eight layer dip, and even eggs.
"Pickled" Jalapenos – Here's a review from Jamie on this recipe: "Made these about two weeks ago, let them sit for the five days and transferred them to the fridge. I am semi grain-free Monday thru Friday, but since it's Sunday…all bets are off. My husband and I just indulged in these with some organic corn chips and black beans… and… we ate the entire jar! Okay, so maybe it was like 3/4 of the jar since he had been munching on them prior – but they are gone! These are soooo good. To anyone who is on the fence – just make them! You won't regret it."