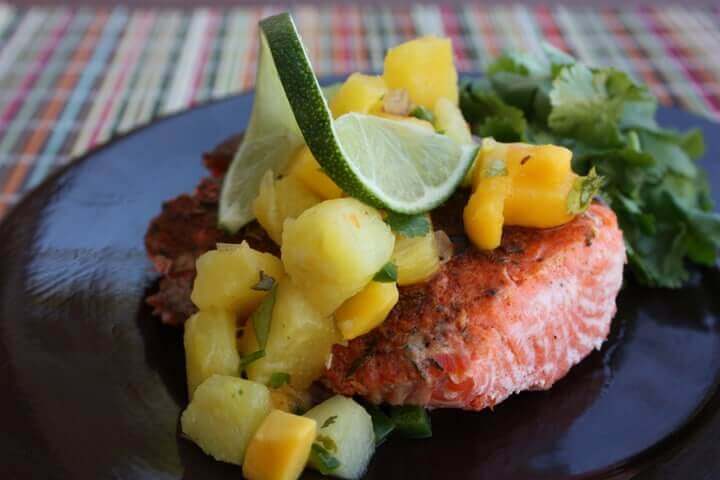 Dear Universe,
You're quite a prankster, eh? First you send me three years of dreams in which I have to go back to high school EVEN THOUGH I have graduated college. Yes, it was quite a clever way to point out I'd missed an important lesson somewhere along life's way. And following up with a graduation dream finale? Brilliant.
But this? Now I'm a waitress at the Pappadeaux I worked at in college?!?!? Not exactly the career path I had envisioned for my nighttime alter ego. I mean, can't I fly or breathe underwater or something???
How is the ability to make succulent, flakey fillets of blackened salmon topped with pineapple salsa a superpower? Seriously, if I spend the next three years craving spicy cilantro-lime shrimp, creamy seafood bisque and copycat Whole Foods salmon dip I hold you responsible. Consider yourself warned.
Love,
-Heather
Pineapple Salsa
Ingredients
1 ½

cups

small fresh pineapple

diced

1

cup

ripe mango

peeled and diced

2

tablespoons

minced red onion

½ -1

jalapeño

seeded and diced (optional)

1-2

tablespoons

chopped fresh cilantro

Juice of 1 lime
Instructions
Mix ingredients in a bowl and serve. This seasoning and salsa also goes great with chicken!