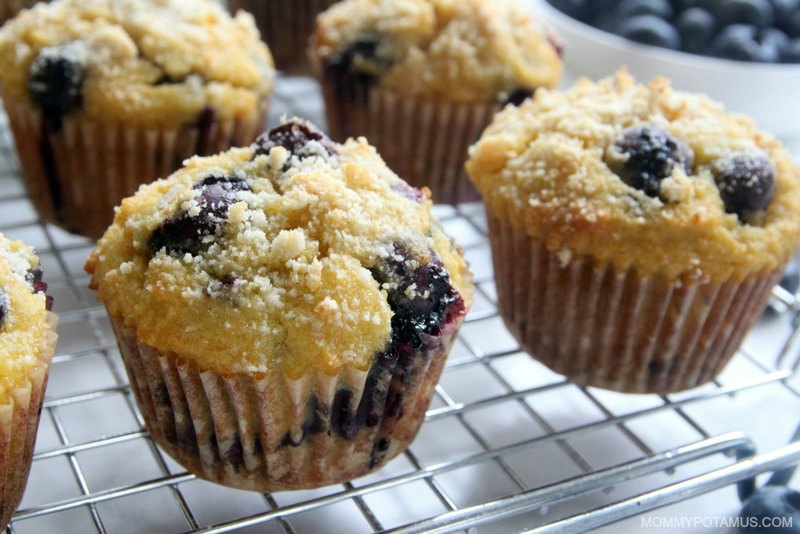 Fresh baked muffins made with real wholesome ingredients (like these apple cinnamon muffins) are comforting, filling, and delicious.
However, most of the mixes offered at the store are full of ingredients that I don't care to eat. Have you ever strolled through your local grocery store, picked up a blob of Blue #2, corn syrup and sugar and thought "Hey, I should use these to make blueberry muffins!" Of course not, because unlike some manufacturers, you know that blueberry muffins should contain actual blueberries.
Fortunately, making up a batch with wholesome ingredients is super easy, and the final result is even better than the boxed stuff.
Easy Gluten-Free Blueberry Muffins
I know baking from scratch can seem a bit daunting sometimes, but I promise it only adds a few minutes, and I consider it worthwhile to know that the end result is both delicious and healthful.
These muffins are made with almond and arrowroot flour and sweetened with a little maple syrup. I like to use fresh blueberries when they're in season, but frozen blueberries work just fine too.
We love these muffins served warm and slathered in butter – I hope your family does, too!
Want More Gluten-Free Muffin Recipes?
Here are a few of my favorites:
Strawberry Streusel Muffins – These muffins pair a rich, cakey batter with a crunchy, crumbly streusel topping, and they're surprisingly easy to make.
Lemon Poppyseed Muffins – My daughter and I worked on this recipe for over a month, and she's super proud that her input created the winning batch. The flavor is bright and lemony, and the texture is moist and cakey. So good.
Spiced Banana Walnut Muffins – You can prep these muffins in 5 minutes flat. Makes a great breakfast or back-to-school snack.
I haven't tried these Chocolate Chip Zucchini Muffins yet, but they look delicious.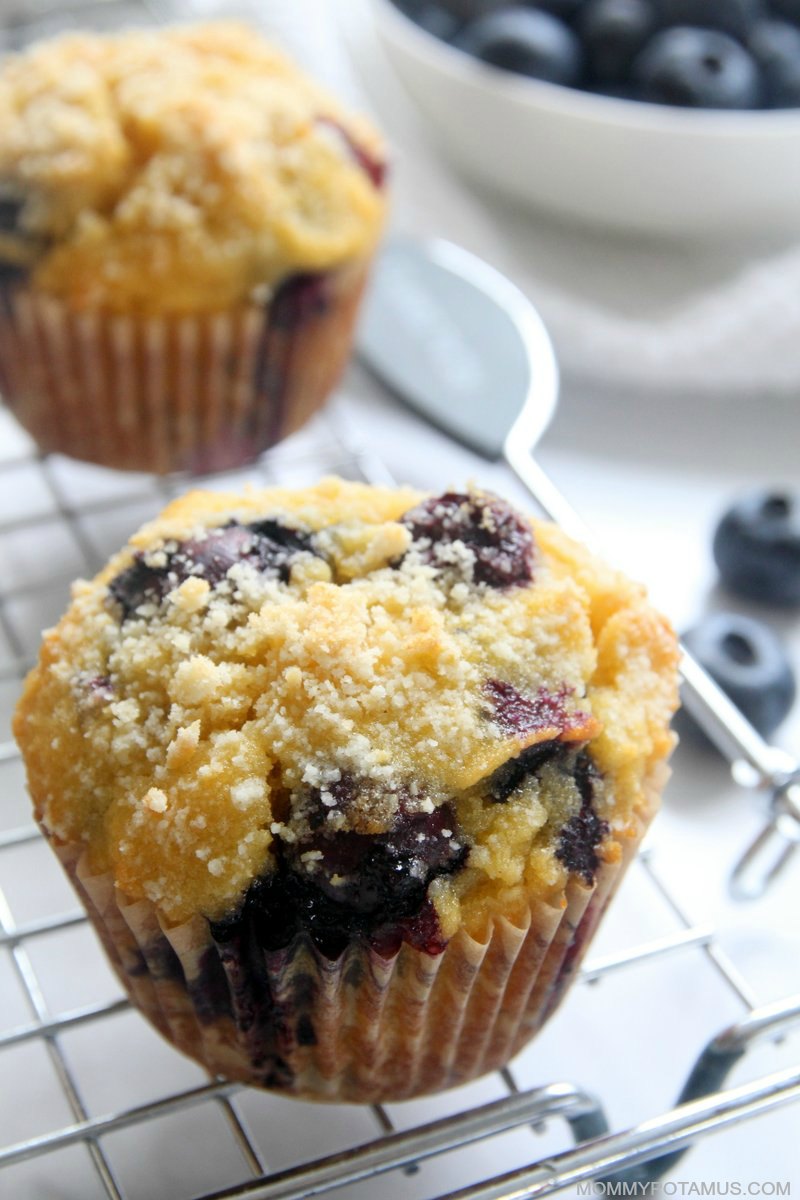 Gluten-Free Blueberry Muffin Recipe
Use almond and arrowroot flours to make these quick and delicious homemade blueberry muffins.
Instructions
Preheat the oven to 350°F.

In a medium bowl, mix together the almond flour, arrowroot flour, cream of tartar, baking soda, and sea salt.

Add the eggs, maple syrup, and vanilla extract and stir until well-combined.

Pour the batter into 10 parchment paper lined or well-oiled baking cups and bake for 20-25 minutes, or until a knife comes out clean.
Nutrition
Serving:
1
muffin
|
Calories:
207
kcal
|
Carbohydrates:
19
g
|
Protein:
6
g
|
Fat:
12
g
|
Saturated Fat:
1
g
|
Cholesterol:
55
mg
|
Sodium:
67
mg
|
Potassium:
69
mg
|
Fiber:
2
g
|
Sugar:
10
g
|
Vitamin A:
80
IU
|
Calcium:
75
mg
|
Iron:
1.1
mg
Do you like to make muffins? What's your favorite flavor?