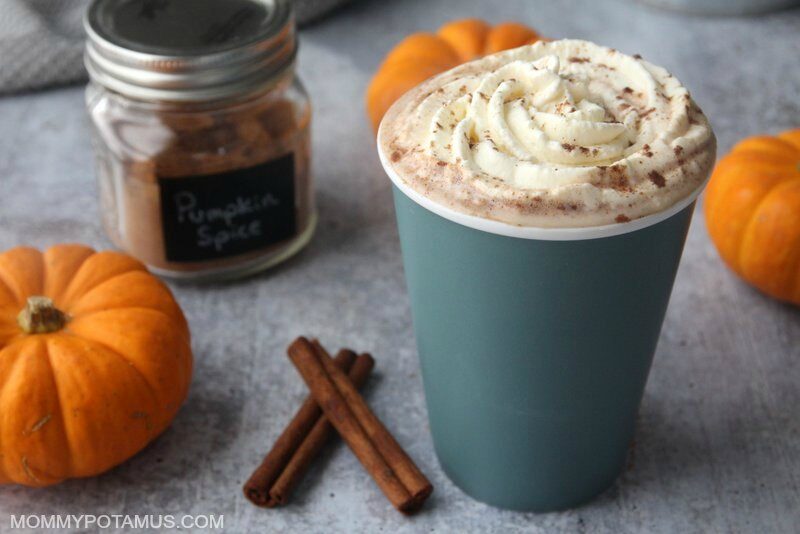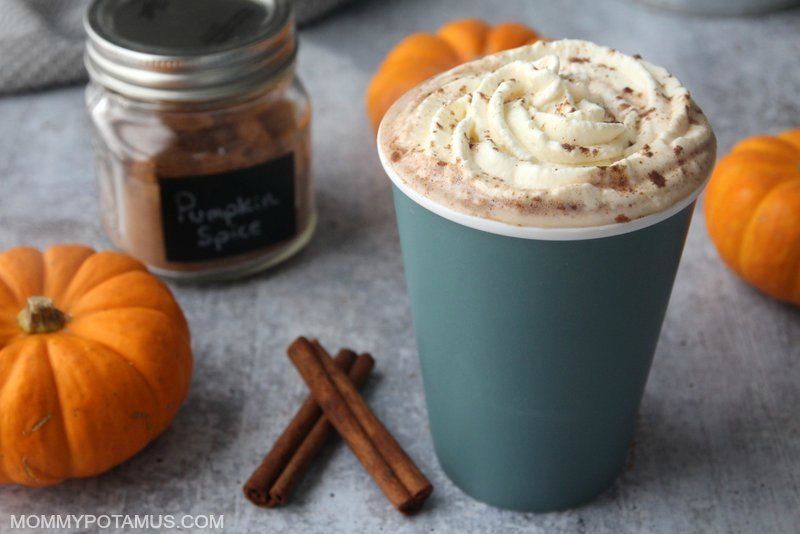 Pumpkin Spice Lattes are the unofficial beverage of fall, and who are we to argue with that? The warm flavors in my homemade pumpkin pie spice blend pair perfectly with cooler temperatures . . . even if in my area "cooler temperatures" still mean flip flop weather. 🙂
Although Starbucks made the pumpkin spice latte (PSL) famous, I prefer to make my own version at home for three reasons:
I don't have to change out of my PJ's or stand in line
My homemade version costs less
I can use wholesome ingredients.
This recipe blends cinnamon, ginger, nutmeg, cloves, allspice, vanilla, and my "secret" ingredient to bring snuggly autumnal delight to your coffee drinking experience. (The secret ingredient is a pinch of salt, which really makes the flavors pop.)
I hope you love it as much as my husband and I do, and that it tides you over until Peppermint Mocha and Eggnog Latte season. 🙂
P.S.
The "paper" coffee cup in the photos is actually a reusable porcelain cup that you can write on with an erasable chalk pen (or a sharpie, according to the company). If you've ever washed 86 glasses after hosting guests because no one could keep track of their cup, you know how excited I am about these mugs.
I reached out to the company that makes them to confirm that they're lead and cadmium-free – they are – and they come in lots of gorgeous colors.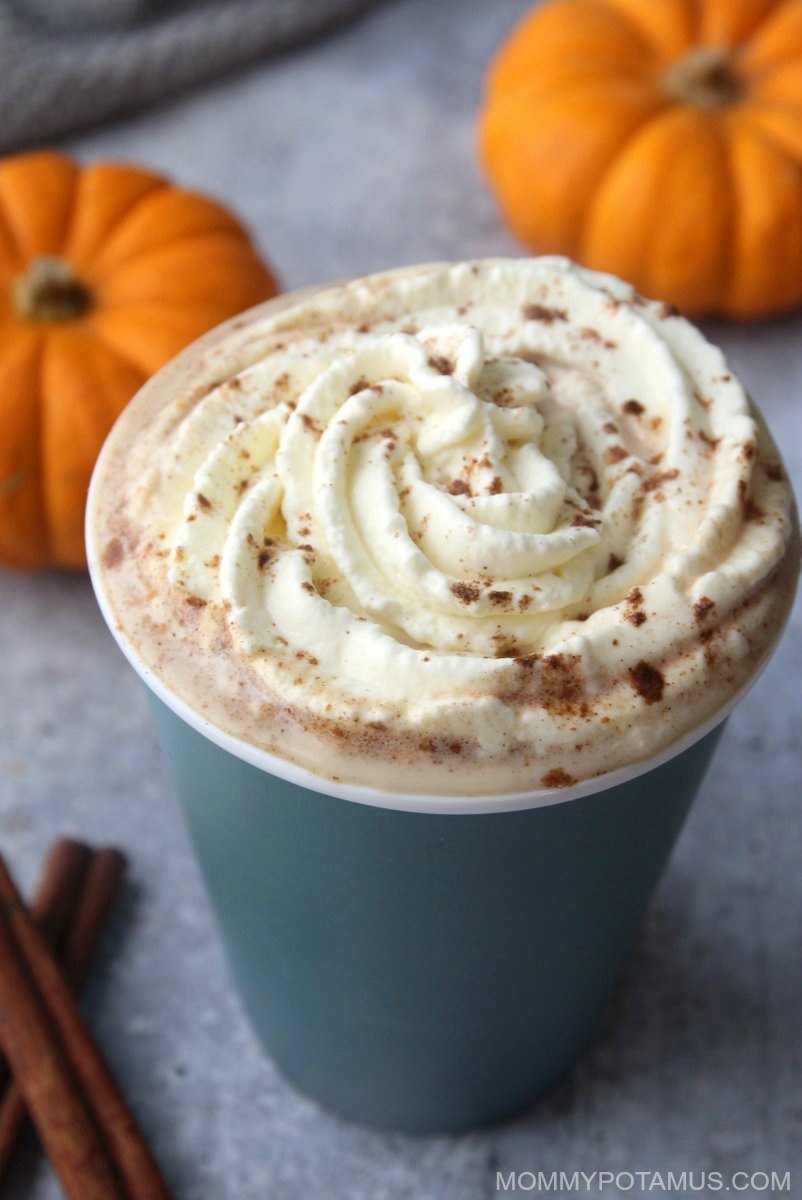 Healthy Homemade Pumpkin Spice Latte Recipe
Makes two cups, because sharing is caring. If desired you can cut this recipe in half . . . or drink both!
Equipment
coffee mugs

small saucepan
Instructions
Divide your hot coffee between two large coffee mugs. Add the milk/coconut milk, vanilla extract, pumpkin puree, pumpkin pie spice, salt, and collagen peptides (if using) to a small saucepan and place over medium heat. Whisk until everything is somewhat combined. Don't worry if it's not perfectly smooth – you're going to blend it in a few minutes.

When the mixture is the temperature you prefer your coffee to be, remove from heat and blend until smooth if needed. I pour mine in a jar and use my immersion blender. Divide the milk mixture evenly between the two coffee mugs and sweeten to taste. If desired, top with whipped cream and/or a sprinkle of pumpkin pie spice.

Notes: If you use fresh pumpkin puree and are not sure what to do with the leftovers, you can freeze then in an ice cube tray to use in future pumpkin spice lattes.
Notes
*If you've never made your own coconut milk, check out this tutorial. You'll definitely want to strain it before using it in this recipe.** If you want to use fresh pumpkin (my fave!), I recommend roasting and pureeing, then freezing the extra in ice cube trays for later. When you need them, just pop them out and add them directly to the hot coffee.
Nutrition
Calories:
482
kcal
|
Carbohydrates:
9
g
|
Protein:
11
g
|
Fat:
48
g
|
Saturated Fat:
43
g
|
Sodium:
92
mg
|
Potassium:
613
mg
|
Fiber:
1
g
|
Sugar:
1
g
|
Vitamin A:
2334
IU
|
Vitamin C:
2
mg
|
Calcium:
41
mg
|
Iron:
8
mg
More Pumpkin Recipes
Pumpkin Granola – If you miss breakfast cereal, this easy granola is delicious with milk, oat milk, or almond milk. It also makes a great on-the-go snack.
Easy Baked Pumpkin Oatmeal With Vanilla Glaze – Infused with warming spices and sweetened with maple syrup, this baked oatmeal is easy to make and very satisfying.
Pumpkin Custard Bars – These maple infused pumpkin custard bars from my friend Carol are both delicious and easy to make.
Although I haven't tried it yet, this paleo pumpkin bread from Paleo Running Momma looks delish!
What's your favorite fall pumpkin recipe? Please share in the comments below!