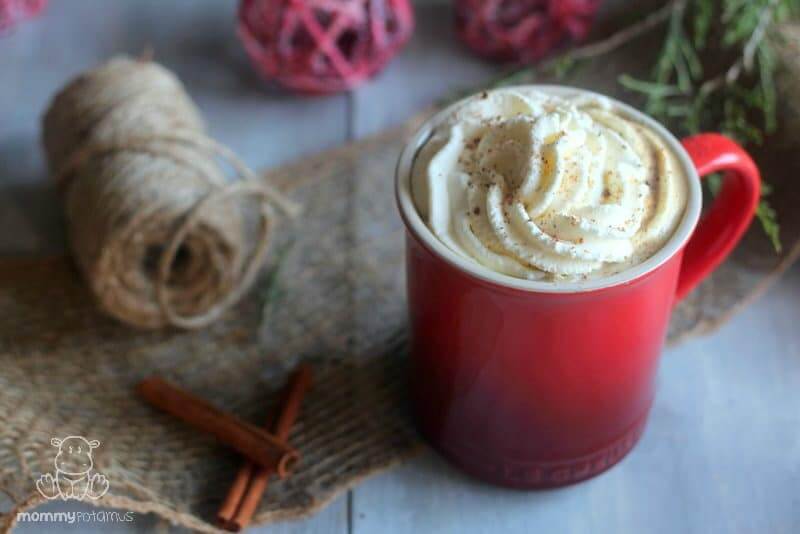 I think my patience is at the bottom of this coffee cup. Hang on while I find it." ~ Unknown
I don't usually let my toddler nap in his high chair, but when I do it's because his stuffy nose has kept my husband and I up for two straight nights and goodness someone around here needs to sleep . . . even if that means hauling my blender into the bedroom to make my morning coffee without waking him.
Since my home is all about salt dough ornaments, gingerbread cookies, holiday stovetop potpourri, right now, I thought it would be fun to come up with a recipe for patience – er, coffee – that carries on the festive mood. This latte is based on my homemade eggnog recipe, but I've tweaked things a bit to help the flavor blend better with coffee.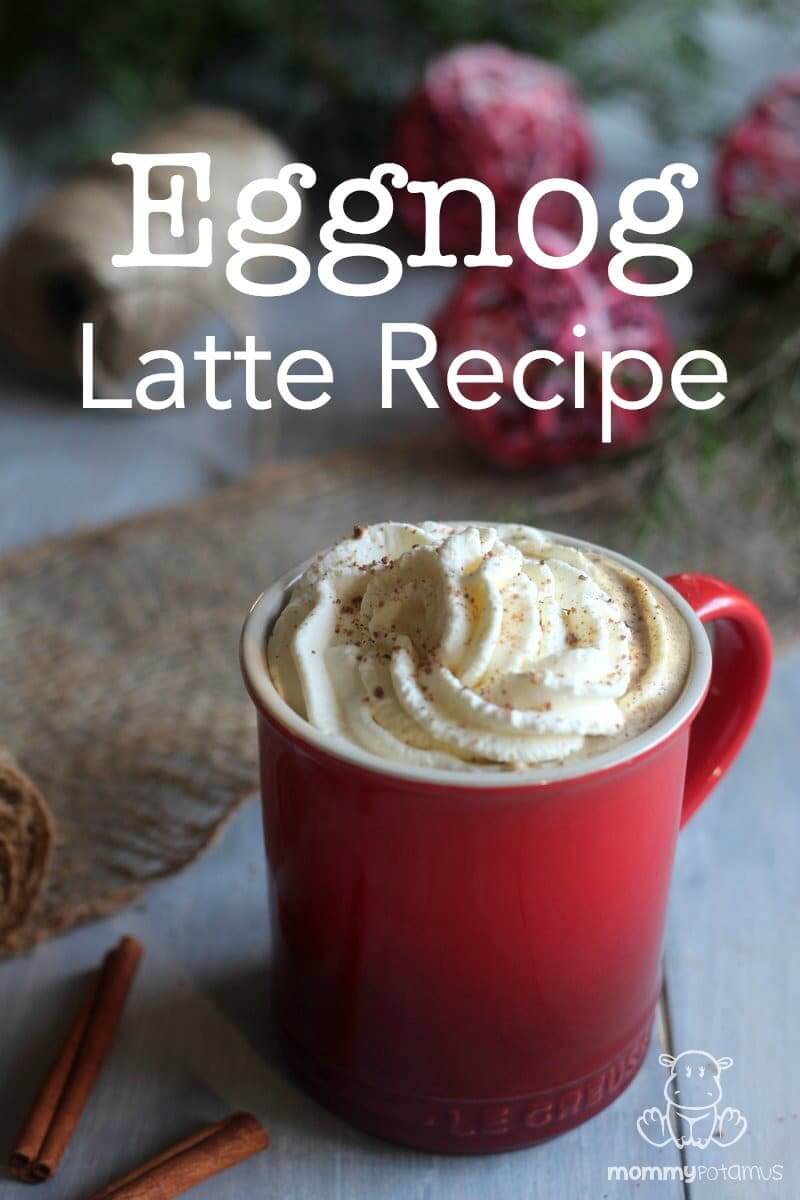 Eggnog Latte Recipe
Ingredients
1

cup

cream or milk

½

cup

strongly brewed coffee or espresso

4-6

egg yolks

(raw or pasteurized – see my eggnog recipe for more info on raw vs. pasteurized eggs)

½

tsp

nutmeg

(plus more for sprinkling)

½

tsp

cinnamon

pinch

of sea salt

1

tbsp

gelatin hydrolysate

(optional)

whipped cream

(optional)
Instructions
Blend all ingredients (except optional whipped cream and sweetener) together. I place mine in a tall jar and mix with an immersion blender.

This drink can be served chilled or warm. (I typically warm mine up and drink it right away.)

Top with whipped cream if desired.
Nutrition
Carbohydrates:
0
g
|
Protein:
0
g
|
Fat:
0
g
|
Saturated Fat:
0
g
|
Polyunsaturated Fat:
0
g
|
Monounsaturated Fat:
0
g
|
Trans Fat:
0
g
|
Cholesterol:
0
mg
|
Sodium:
0
mg
|
Potassium:
0
mg
|
Fiber:
0
g
|
Sugar:
0
g
|
Vitamin A:
0
IU
|
Vitamin C:
0
mg
|
Calcium:
0
mg
|
Iron:
0
mg