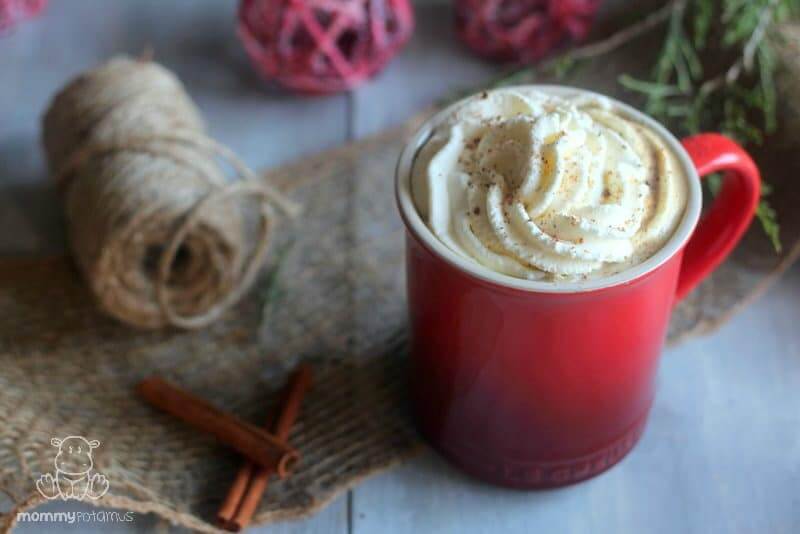 "I think my patience is at the bottom of this coffee cup. Hang on while I find it." ~ Unknown
I don't usually let my toddler nap in his high chair, but when I do it's because his stuffy nose has kept Daddypotamus and I up for two straight nights and by golly someone around here needs to sleep . . . even if that means hauling my blender into the bedroom to make my morning coffee without waking him.
Since the potamus home is all about salt dough ornaments, gingerbread cookies, holiday stovetop potpourri, right now, I thought it would be fun to come up with a recipe for patience – er, coffee – that carries on the festive mood. This latte is based on my homemade eggnog recipe, but I've tweaked things a bit to help the flavor blend better with coffee.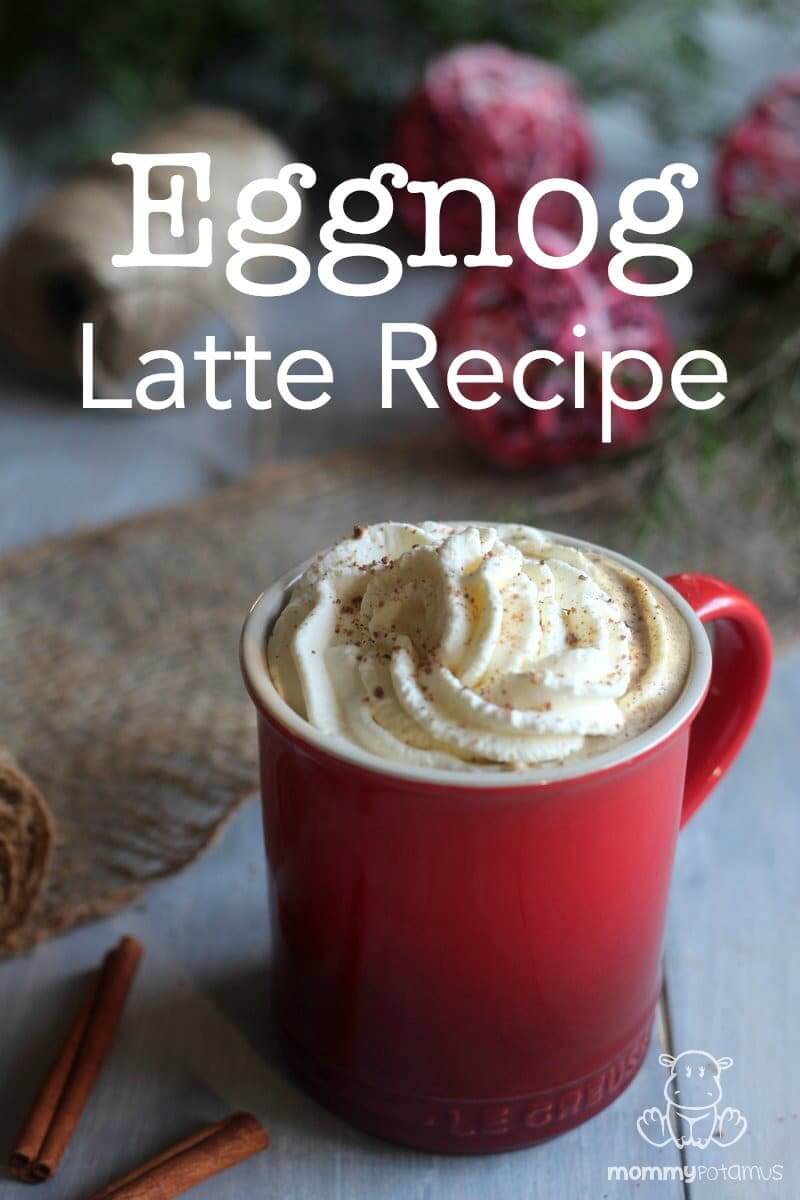 Eggnog Latte Recipe
Instructions
Blend all ingredients (except optional whipped cream and sweetener) together. I place mine in a tall jar and mix with an immersion blender.

This drink can be served chilled or warm. (I typically warm mine up and drink it right away.)

Top with whipped cream if desired.
Nutrition
Carbohydrates:
0
g
|
Protein:
0
g
|
Fat:
0
g
|
Saturated Fat:
0
g
|
Polyunsaturated Fat:
0
g
|
Monounsaturated Fat:
0
g
|
Trans Fat:
0
g
|
Cholesterol:
0
mg
|
Sodium:
0
mg
|
Potassium:
0
mg
|
Fiber:
0
g
|
Sugar:
0
g
|
Vitamin A:
0
IU
|
Vitamin C:
0
mg
|
Calcium:
0
mg
|
Iron:
0
mg
Wait, aren't you concerned about raw egg yolks?
Personally, I feel comfortable consuming them as long as they are sourced from healthy, pasture-raised eggs yolks. As one of my favorite farmers, Joel Salatin, wrote:
"So far, not one case of food-borne pathogens has been reported among the thousands of pastured poultry producers, many of whom have voluntarily had their birds analyzed. Routinely, these home-dressed birds, which have not been treated with chlorine to disinfect them, show numbers far below industry comparisons. At Polyface, we even tested our manure and found that it contained no salmonella.
Pastured poultry farms exhibit trademark lush pastures and healthy chickens with deep-colored egg yolks and fat. As with any movement, some practitioners are excellent and others are charlatans. Knowing your product by putting as much attention on food sourcing as you do on planning your next vacation is the way to insure accountability."
For more information on this subject, I suggest starting with this post.