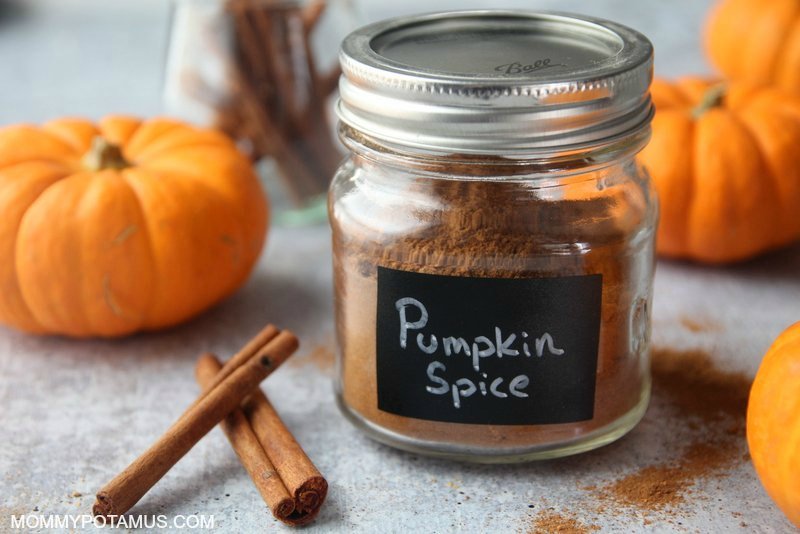 Five ingredients and five minutes – that's all you need to whip up this easy, flavorful pumpkin pie spice recipe. It's like Fall in a Bottle, bringing spiced goodness everywhere it's sprinkled . . . in pumpkin pie, pumpkin spice granola, pumpkin spice lattes, and more.
Just opening the jar and breathing in the warm cinnamon, ginger and other spices reminds me of all the things I love about fall – cozy sweaters, homemade beeswax candles, walking in our local pine forest, and of course baking, baking, BAKING!
Why make your own pumpkin spice?
Before we dive into more ideas for using this pumpkin pie spice, you might be wondering if it's worth it, or if you should just pick up a pre-made blend at the store. Here's why I make my own, and why you might want to also:
1. Convenience – If you start a baking project and then realize you're out of baking powder or a spice blend like this one, you can skip a trip to the store and make your own in less time than it would take to put on your shoes and find your keys. Also, since I mentioned baking powder, here's how to make it from scratch if you ever need to.
2. No weird fillers – This recipe is made without sulfiting agents, a preservative that is problematic for many people, yet commonly found in store-bought brands.
3. Saves money – Do you have a big jar of ground cloves that needs to be used? Me too. This is a great way to make use of what you have instead of buying something new, and the total cost per ounce is likely to be much lower than if you buy a pre-made option.
4. You can adjust the ingredients – Love allspice? Feel free to double the amount you use. Or if you're not a fan you can leave it out completely. If you like your pumpkin pie spice extra warm and zingy, dial up the ginger, but if you prefer a more balanced flavor profile leave it as is.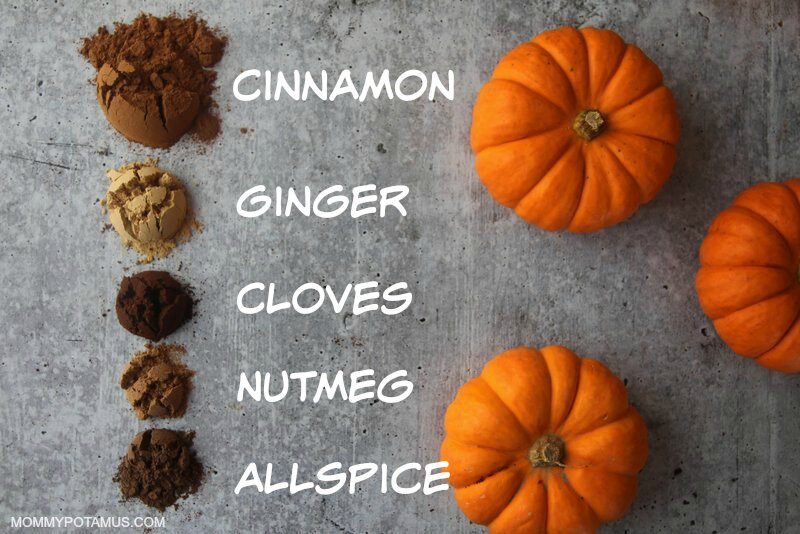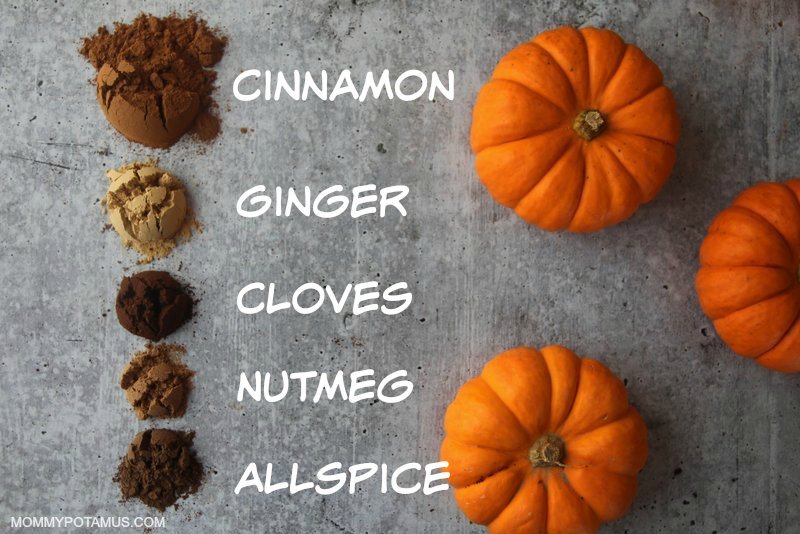 10 Ways To Use Homemade Pumpkin Spice
This spice blend can be added to pancakes, muffins, oatmeal, cookies, custard, homemade ice cream, waffles banana bread and more. Here are some of my favorite ways to use it:
Added to the batter for almond flour pancakes (Use 1 tablespoon and increase if desired)
Pumpkin spice cookies – Add 1.5 teaspoons of pumpkin pie spice to my sugar cookie recipe for a fall-inspired treat
Sprinkled over roasted butternut squash with butter and a bit of maple syrup
Pumpkin spice smoothie
Stirred into oatmeal or this baked pumpkin oatmeal
It also makes a lovely, fragrant housewarming gift when packaged in a pretty jar. Now, onto the recipe!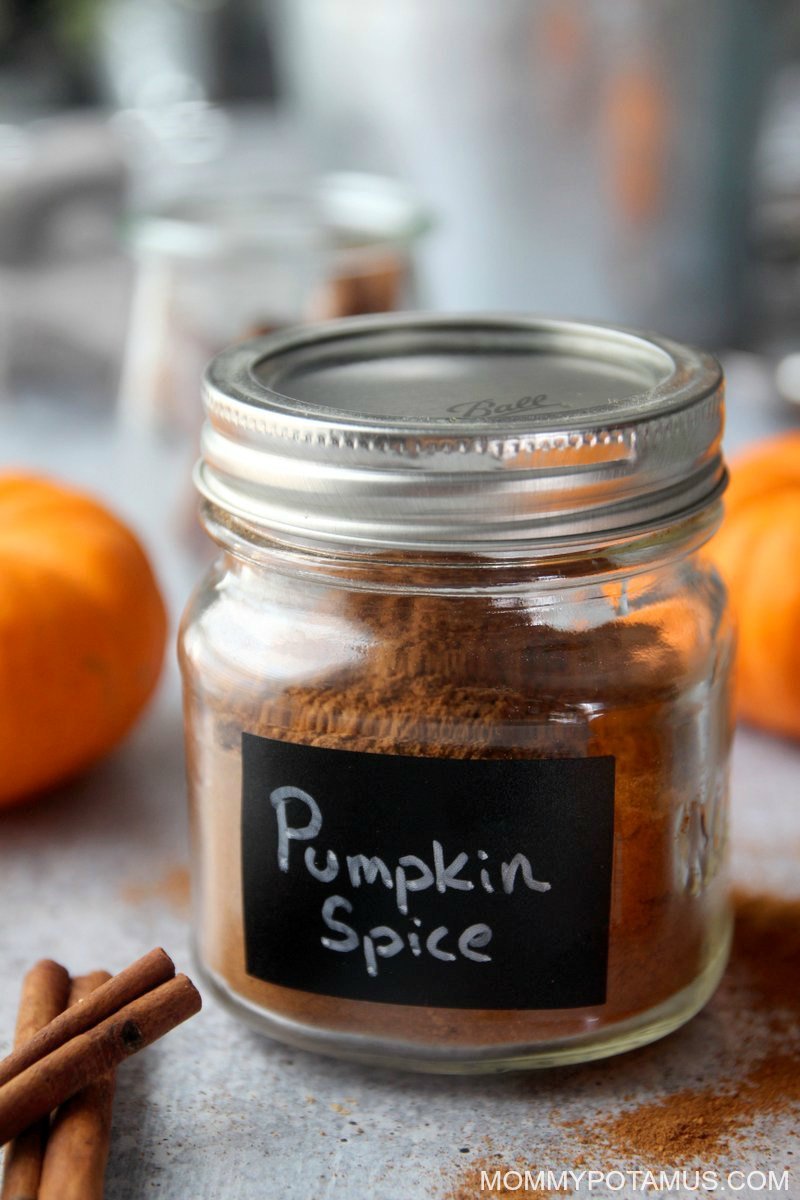 Homemade Pumpkin Pie Spice Recipe
This delicious pumpkin pie spice recipe is made without sulfiting agents, a preservative that is problematic for many people, yet commonly found in store-bought brands. It's perfect for seasonal recipes, and it's more affordable, too. Plus, adding it to cookies, breads and muffins leaves your kitchen smelling delicious!
Makes 1/2 cup.
Instructions
Mix all ingredients together in a small bowl and store in an airtight container with the rest of your spices.
Nutrition
Calories:
0
kcal
|
Carbohydrates:
0
g
|
Protein:
0
g
|
Fat:
0
g
|
Saturated Fat:
0
g
|
Polyunsaturated Fat:
0
g
|
Monounsaturated Fat:
0
g
|
Trans Fat:
0
g
|
Cholesterol:
0
mg
|
Sodium:
0
mg
|
Potassium:
0
mg
|
Fiber:
0
g
|
Sugar:
0
g
|
Vitamin A:
0
IU
|
Vitamin C:
0
mg
|
Calcium:
0
mg
|
Iron:
0
mg