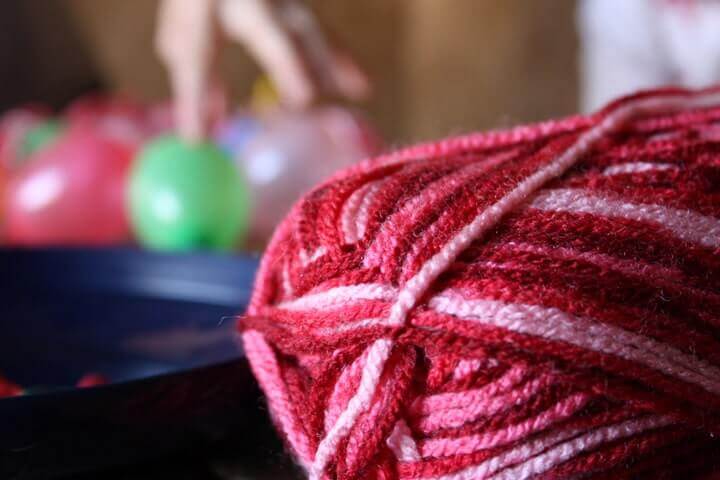 Oh, Christmas tree! Oh, Christmas treeeeee!!!
How richly God has decked thee!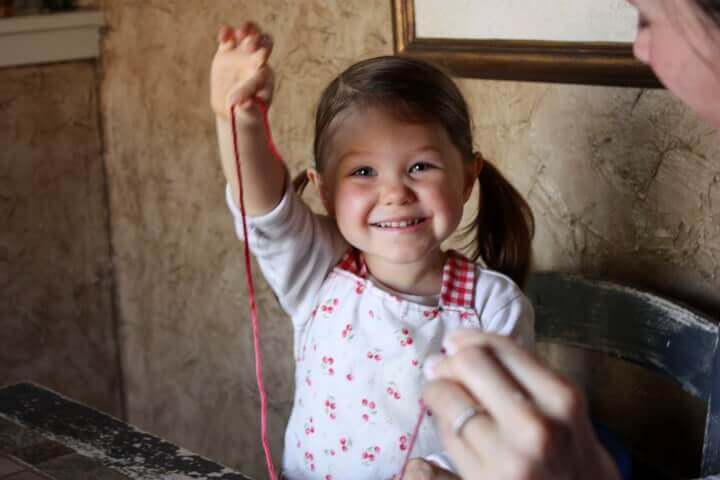 With yarn, balloons, and Elmer's glue . . .
We're redefining gooey!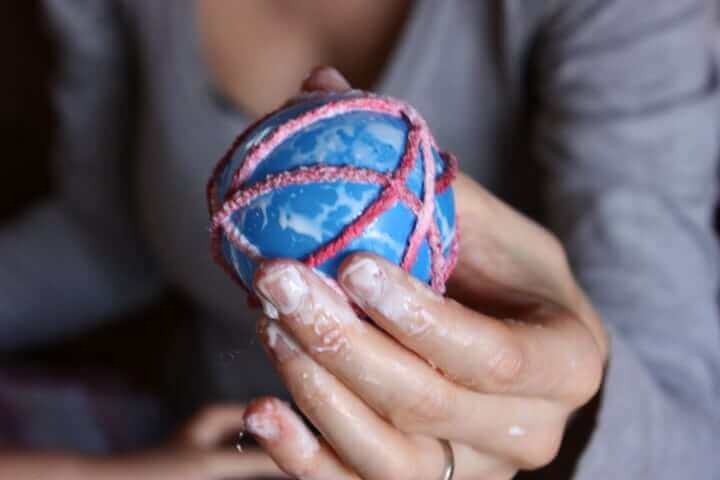 See? Proof that we worked HARD!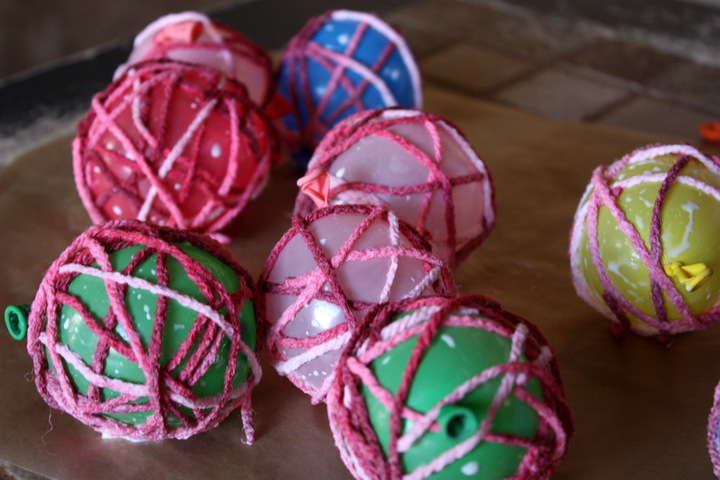 Now how do we get those balloons out of there???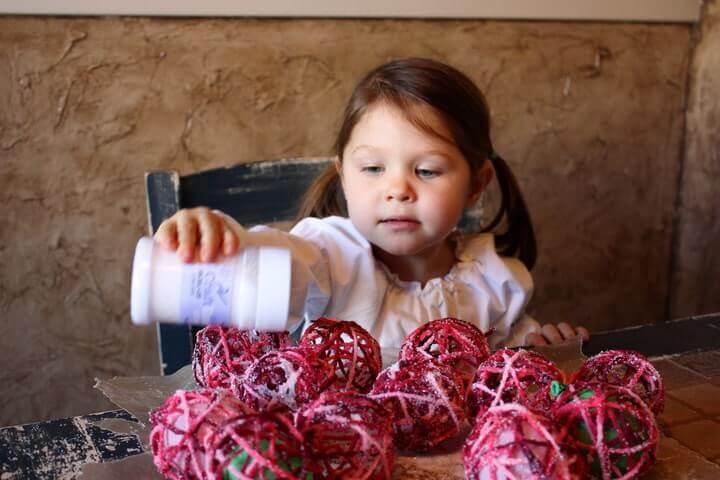 Oh Christmas tree! Oh Christmas tree!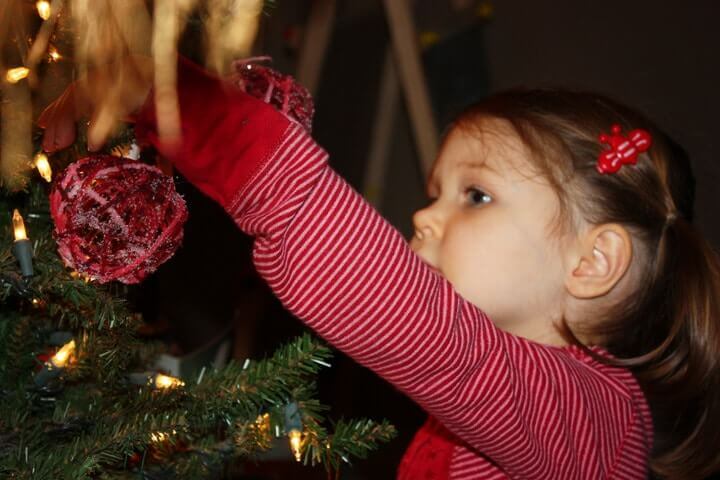 How richly God (and Katie) have decked thee!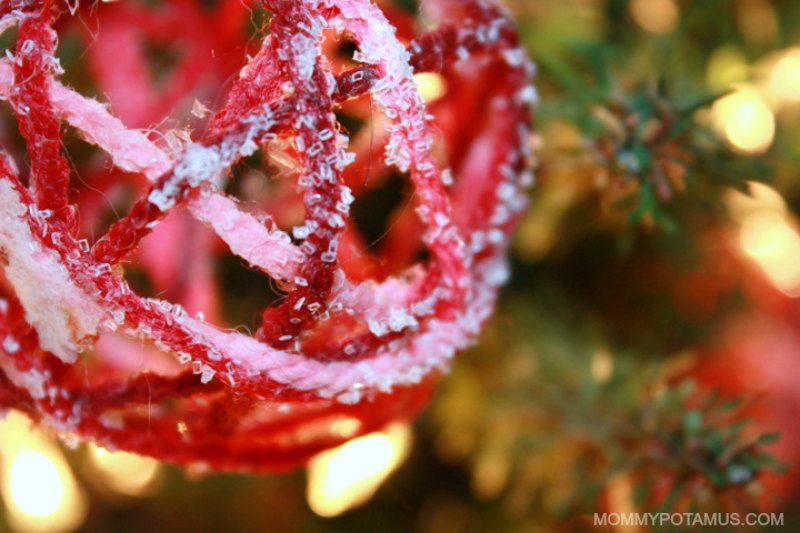 Kid-Friendly Craft Alert!
Spread some holiday cheer as you and your little ones create these elegant homespun ornaments. Simple supplies like water balloons, white glue, newspaper and yarn are all you need to get started.
A boxed set would be perfect for grandparents or a favorite teacher. Or keep them yourself . . . your kids will have fun and you'll get the keepsake. Hope y'all are cherishing the moments, making paper chains and chugging down some real, authentic egg nog. 🙂
How To Make Yarn Ball Ornaments
Supplies
Instructions
I've included written instructions below, but here's a visual overview from Monica Villarta:
1. First, cover your work area with newspaper.
2. Blow up your water balloons. If you want a dozen ornaments, that's how many balloons you'll need to inflate.
3. In a medium mixing bowl, mix together glue, water and cornstarch/arrowroot.
4. Place a long section of yarn (several feet) into the bowl and press it into the glue mixture.
5. After the yarn has absorbed the glue, lift it out of the liquid and give it a little squeeze over the bowl. It should be saturated, but not dripping everywhere.
6. Take one end of the yarn and tie it around the nipple (tie) of the balloon. Continue winding the yarn around the balloon in a crisscross pattern until you've reached the level of coverage you want.
7. Tie another piece of yarn around the nipple and then use it to hang the balloon. Depending on your setup, you may want to use a string to create a "clothesline" to hang several from, or you may want to hang them from a door. Wherever you hang them, make sure to cover the floor underneath because glue will drip.
8. Once the yarn is COMPLETELY dry, pop the balloon with a pin.
9. If desired, apply a thin layer of glue to the outside of the yarn ball and sprinkle glitter over it. Allow to dry on a flat surface covered in wax paper.
10. Use a regular ornament hook to attach it to the tree. Voila, you make a yarn ball ornament!
Looking For More Kid-Friendly Projects?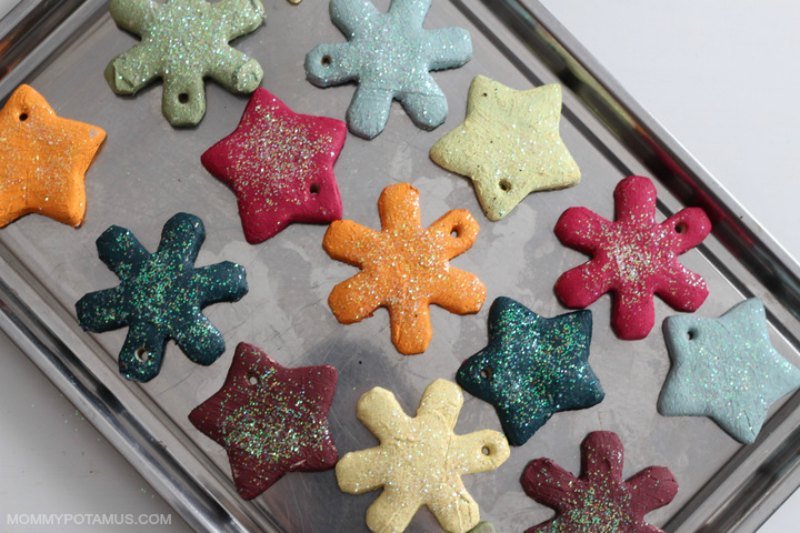 This salt dough ornament project is as easy as 1-2-3, but I broke it into ten steps so that I could include more pics of my kiddos. Click here to see the tutorial.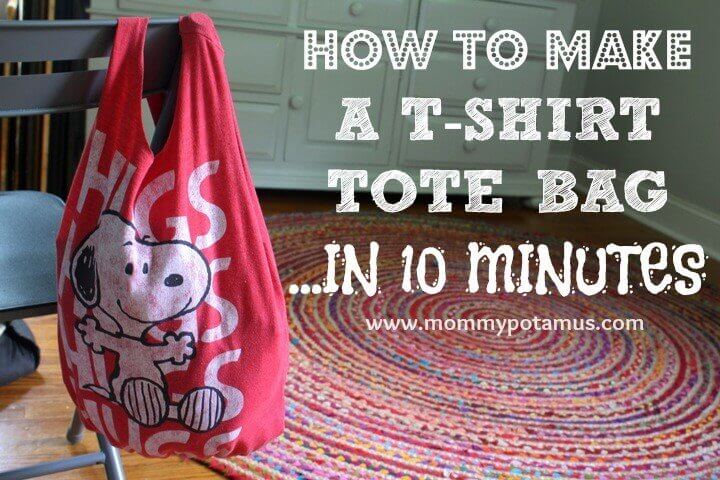 This no-sew t-shirt bag takes just 10-15 minutes to make. I have several, which moonlight as reusable shopping bags, snack bags, and beach bags.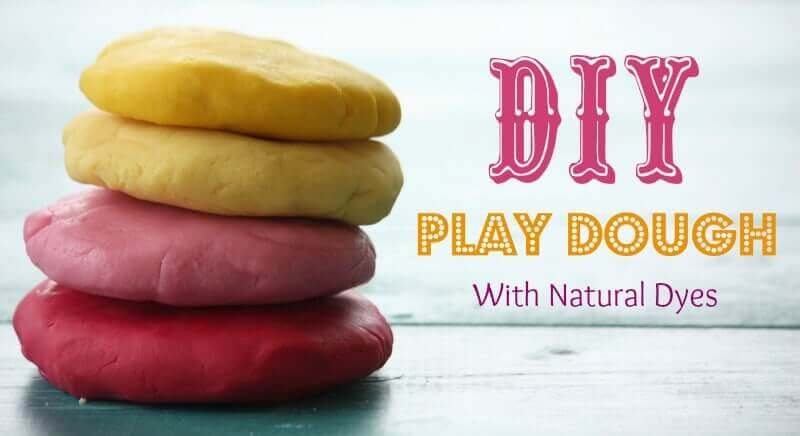 This fun, easy homemade playdough recipe uses stuff you probably already have in your fridge/pantry, and there's a gluten-free option at the bottom for those who need it.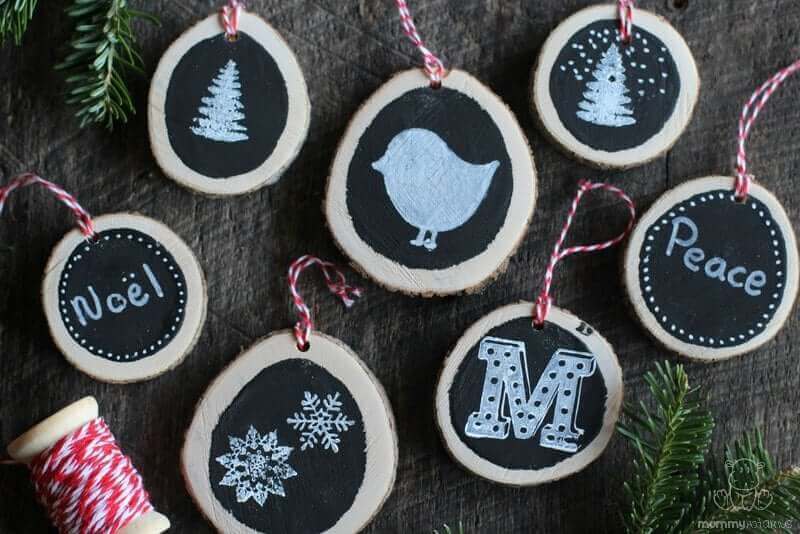 All you need to make the chalkboard ornaments above are some wooden rounds, chalk paint and stencils or stamps.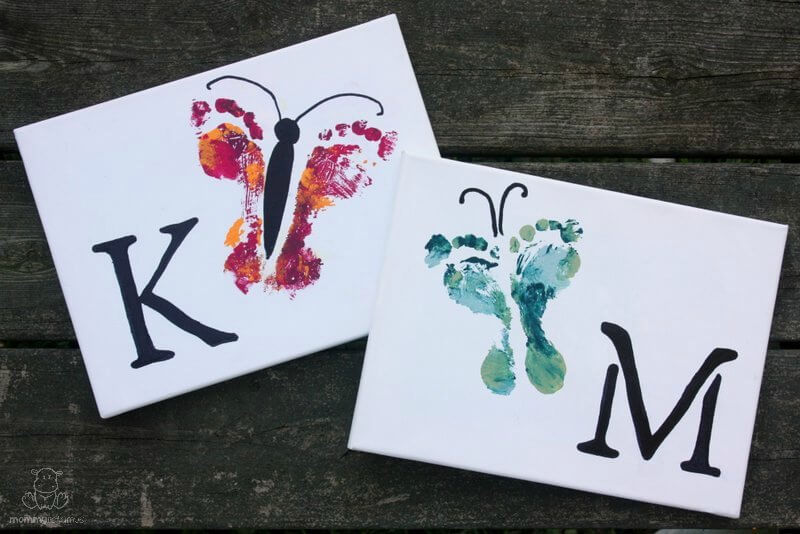 Need a gift idea that doesn't require sewing skills, decoupage, or, um, talent? These butterfly footprints are super easy.