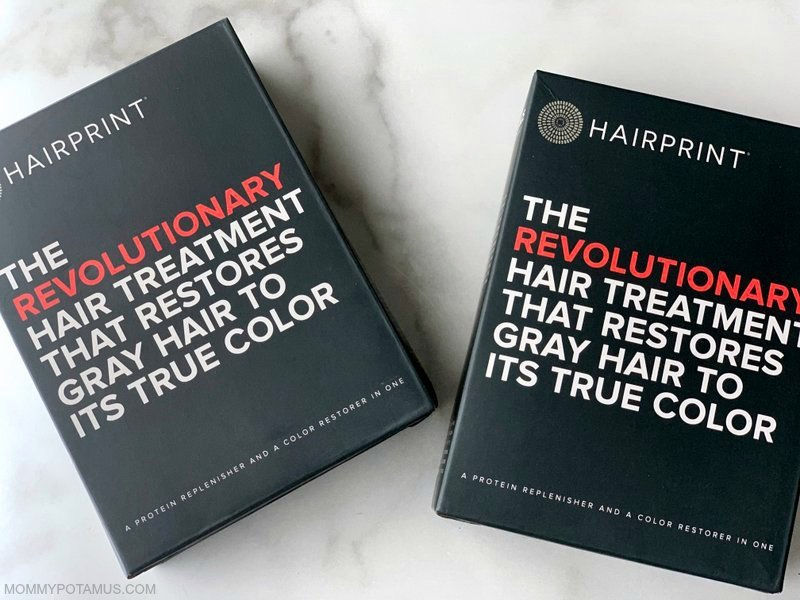 When I noticed my first gray hairs, I picked up a box of henna hair dye at my local health food store, calculated the hassle factor, and put it back on the shelf.
I didn't want to touch up my roots often, so I was pretty sure I'd end up with two-toned hair before long.
Plus, I was concerned that adding dye to my very dark hair would make it even darker, which I also didn't want. I wanted to look like ME, with my natural hair color, and I was fine if that included a few gray wispies.
My dad was completely gray by his mid-twenties, so the genetic component of the graying process was not in my favor. However, I'd had the benefit of a nourishing diet, which seems to have preserved a lot of my pigment. All that to say, I wasn't looking for a way to change anything when I came across Hairprint, but I was immediately intrigued by it.
Hairprint is not a dye – it's a way of replenishing brown or black hair's natural pigment while strengthening overall hair structure.
How does Hairprint work?
The story of how Hairprint came to be is as weird as it is wonderful. Though you may never heard of John Warner, you've probably benefitted from his work. Along with Paul Anastis, John is considered the father of Green Chemistry – a movement dedicated to reducing and/or eliminating toxic chemicals by finding better ways to make things.
In terms of credentials, John is the real deal. He was awarded the 2014 Perkin Medal in 2014, which is one of the most prestigious prizes in American chemistry. Other medal recipients include Edwin Land, who invented the Polaroid process, and Stephanie Kwolek, who invented the virtually indestructible body armor known as Kevlar.
So back to Warner: Knowing that conventional hair dyes often contain toxic ingredients like known carcinogens and parabens – and even many "safer" ones have problematic ingredients – he decided to create a new way to color hair using inspiration from beetles.
Yep, beetles.
You see, as beetles grow they shed their exoskeleton, which starts out white and then darkens within a few hours. The darkening process happens by rapidly synthesizing melanin, aka pigment. (1)
Warner wondered if he could use a similar process to add pigment to human hair, so he tossed some ingredients together in his lab and then dipped natural gray hair extensions (made from human hair) into the liquid. Weirdly, instead of all turning one uniform color, the strands turn different shades of brown and black.
Weird, right? Warner thought so too, so he called the supplier of the hair extensions and asked if they all came from the same donor. Nope, the extensions came from multiple donors. At that point Warner realized that the solution wasn't dyeing hair by saturating it in one uniform color – it was restoring the hair to its own innate color.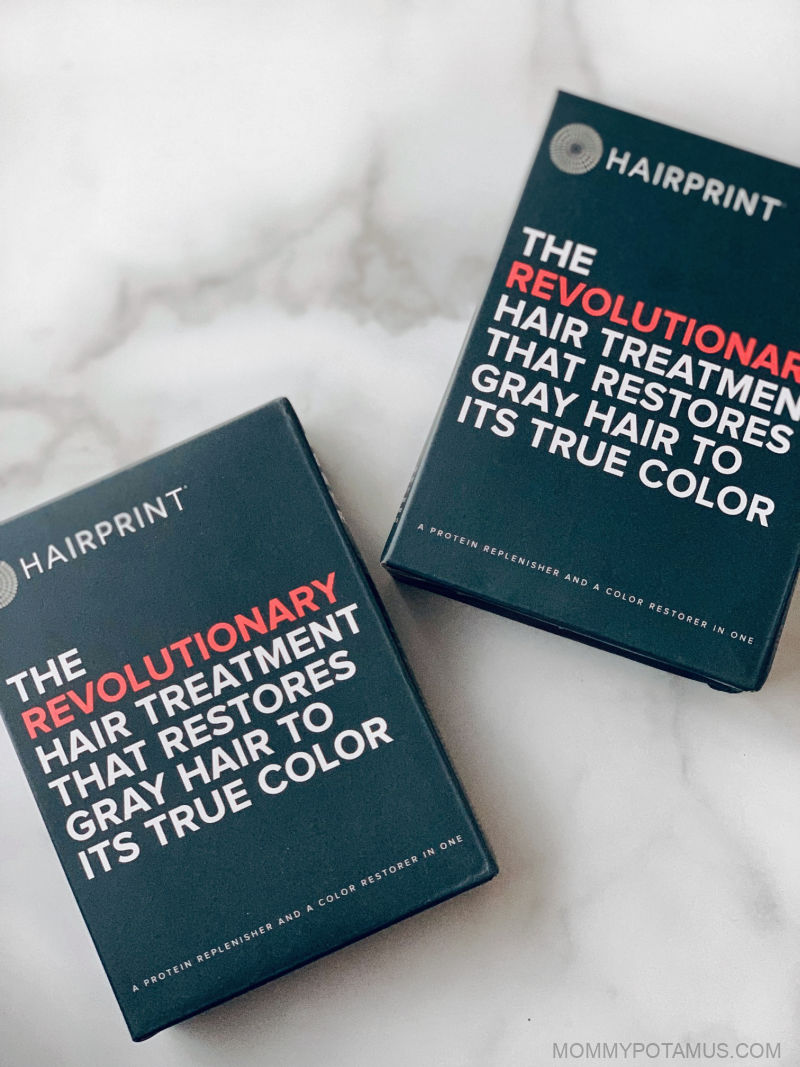 About The Ingredients
Unlike coal-tar based dyes, which work by chemically damaging hair in order to make it porous enough to absorb color, Hairprint makes use of the way hair naturally acquires color while preserving its overall health.
In terms of how it work, Hairprint explains it like this:
In this case, you can think of your hair like a row of blocks. Those blocks are arranged in a unique color configuration. They determine your hair color. As the hair ages and loses pigment blocks of color are removed but the spaces/pattern remain. Our product comes in with eumelanin [a type of melanin pigment] and replaces the missing color blocks in the empty spaces only. It recreates your pattern."
Your pattern is like your fingerprint, only with hair, which is why it's called Hairprint.
Here's a look at their ingredients:
Bicarbonate of soda
Yep, that would be baking soda. Though in my opinion it's too alkaline for frequent use, it can be helpful for "de-gunking" hair if used appropriately. Along with other ingredients, it also helps to open up the hair shaft so that the pigment can get where it needs to go.
Sodium carbonate
Sometimes called soda ash because it can be made from burning kelp, seaweed and other vegetation, sodium carbonate can also be created by processing limestone and salt. It's also known as washing soda.
Mucuna pruriens
This is an extract made from velvet beans, which are tropical legumes that have long been used in medicinal preparations.
Ferrous gluconate
Aka iron, an essential mineral.
Manganese gluconate
Also an essential mineral.
Diatomaceous earth
A fine powder made from fossilized phytoplankton. Here are some other ways I use it in my beauty routine.
Hydrogen Peroxide
Our hair follicles naturally make hydrogen peroxide – it's an inherent part of creating eumelanin. Since Hairprint mimics that process it's no surprise to find it on the ingredient list.
Carbomer
Whoa, what just happened here? We're talking about all these naturally occurring minerals and extracts, and now we've landed on carbomer. If you're not familiar with it, carbomer is a thickener made from petrochemicals. So obviously, I had to research it. The Environmental Working Group lists it as a 1, which is the best possible rating, and all the info I could find on it concluded that it is inert.
In fact, according to natural product formulator Lise Andersen, "Carbomer is actually one of a very few petro-chemical based ingredients that I am unable to find any dangers, warnings, or even environmentally-worrying facts about – at all. Even the hard-core green sites can't find anything bad to say about carbomer . . . Carbomer won't cause irritation or allergic reactions – even if a product contains up to 100% of the stuff." (2)
Pre-Treatment Formula
In addition to the main formula, each box of Hairprint comes with a pre-treatment shampoo that is meant to cleanse the hair of excess buildup and prepare it to receive pigment. All of the ingredients are rated as a 1 or a 2 by the Environmental Working Group.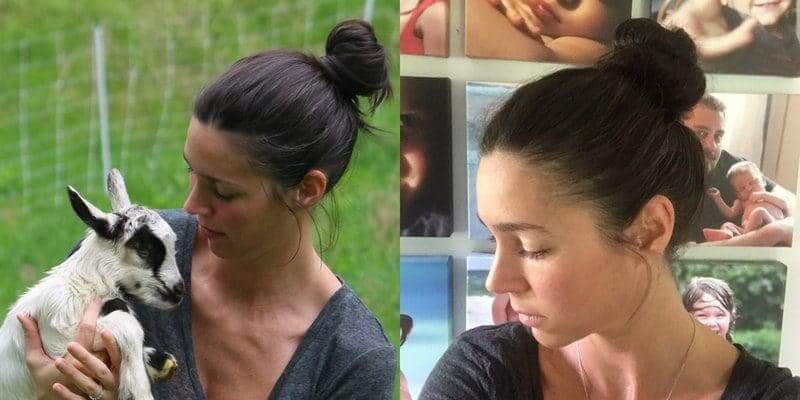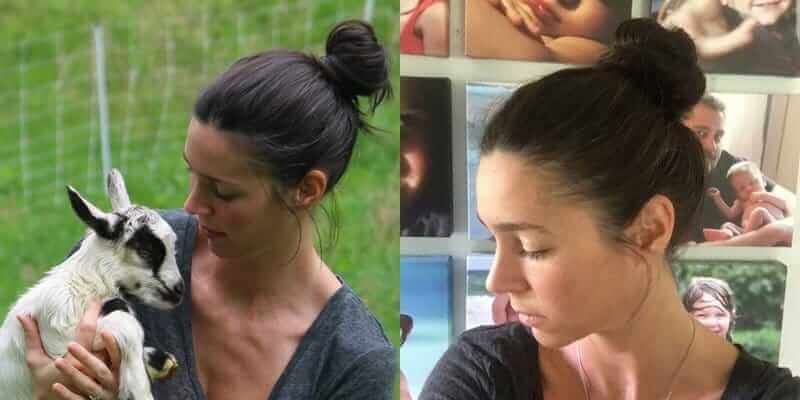 My Experience With Hairprint
I've been using Hairprint for several years now, and I'm still just as happy with it as I was the first time I tried it. My hair tends to be a little darker than my normal color for a few days after an application, but after a few washes it looks exactly like my natural hair color, only without any grays.
Going back to the blocks analogy, Hairprint explains the effect like this:
It does not add blocks of color that were not there. So, it will not go black if that is not your natural color. If you go with the lighter color there may not be enough eumelanin to replace in the missing spaces. The darker product just supplies more eumelanin. The darker color means you would have more of a chance of getting your natural color to be stronger and richer. It will appear darker at first. But after roughly 3-4 washings will normalize."
It kind of reminds me of how my skin has a baseline tone but will darken when I'm out in the sun due to extra pigment. And, of course, it will revert to its baseline tone if I'm not out in the sun as much.
The biggest downside in my experience is that it can be messy to apply. Some people get their hairdresser to do it for them, and from what I've heard Hairprint actually offers support to hairdressers who want to learn about their product.
With that said, I love the ingredients and it's totally worth the effort to me. And unlike actual dyes, which are not recommended for use with most homemade shampoos, Hairprint works beautifully with my homemade shampoo bar and coconut milk leave-in conditioner, and my pigment doesn't fade at all between applications. 
Where To Buy Hairprint
You can find the original Hairprint here and a Color-Plus version for thick hair or stubborn grays here.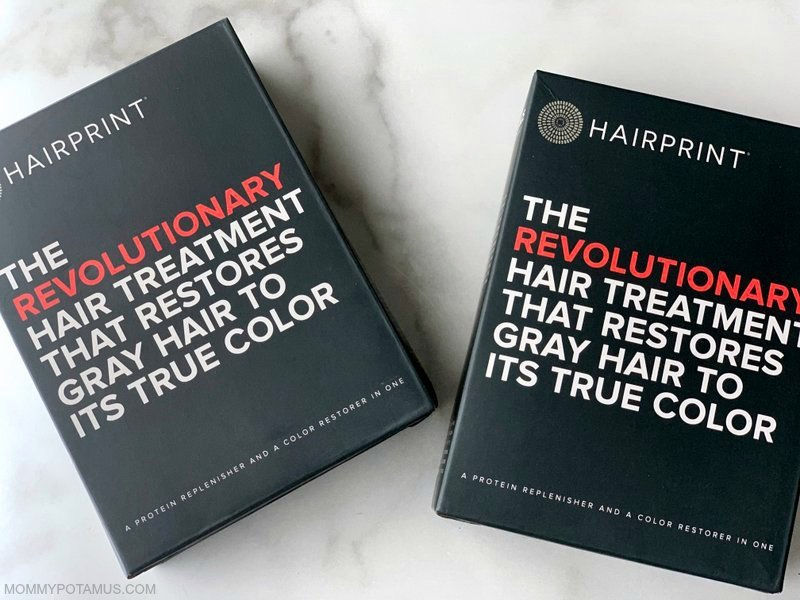 Tips & Frequently Asked Questions
Since I first posted this review a few years ago I have received a lot of questions about Hairprint, so here are the answers to the most common ones:
Are there any natural hair dyes you recommend?
If you want to change the color of your hair, Morocco Method henna is the safest option I know of that's also rated well for performance. 
Do you use the chelating shampoo?
When I first started using Hairprint they only offered the pre-treatment shampoo that comes with their kit. My hair didn't have buildup from commercial products (especially ones that contain silicone) so it was all I needed, but over the years I have developed a few stubborn gray wispies that don't acquire pigment as well.

Hairprint suggested that I make a baking soda paste and apply it to those areas , which I did, and it worked well for me. However, results can vary based on hair porosity, the type of products used, and other factors, so Hairprint has created a line of products (including the chelating shampoo) that are intended to help customers get the best possible results. 
Can I use Hairprint if I have blonde or red hair?
Blondes and redheads catalyze another pigment with eumelanin to create their natural color. Hairprint is working on a way to mimic this, but right now the product is only for those with brown or black hair.
Can I use Hairprint if I am pregnant or breastfeeding?
Conventional hair dyes are often discouraged for women that are pregnant/nursing. Here's what Hairprint has to say about safety in those circumstances:

"Many health care professionals recommend that women who are pregnant or breastfeeding stop using hair dye.

With Hairprint, you are placing a vegetable-based pigment that is made every day inside your body. The melanin pigment in Hairprint is already present in millions of skin cells.

However, we recommend that you check the ingredients carefully and consult with your personal care physician before using this product. "
Can I use Hairprint if I have permed, relaxed, dyed, bleached or highlighted hair?
According to Hairprint, "When the internal and external structure of the hair is damaged by chemical processing this causes the processed hair to darken excessively when exposed to the Hairprint treatment."

You can find more info along with a guide to transitioning color-treated hair here.
My hair is more than 50% gray, will Hairprint work for me?
Here's what Hairprint has to say about application when the hair is over 50% gray:

"Hair is very unique and every person will have a different outcome when using the Hairprint True Color Restorer Treatment. We simply cannot predict how your high level gray/white hair will or will not respond to Hairprint or how many applications it may take to eventually achieve your desired results.

*Important Note- White hair, even a small amount, is very low porosity and is missing all pigment. White hair is incredibly challenging to restore and can be very resistant to the Hairprint treatment. It may take several applications to achieve even a small amount of coverage. Some clients with white hair are not able to achieve any coverage. Please be aware of this before your application*

If you want to apply Hairprint to your high level gray/white hair, we recommend reaching out to the Hairprint Support Team for recommendations and tips."
FREE Ebook: DIY Body Care Gifts Made Simple
Do you want to give gorgeous, handcrafted gifts for family and friends, without spending a bunch of time on them?
Then I'd love to give you a free copy of DIY Body Care Gifts Made Simple – my step-by-step guide to making gorgeous handcrafted gifts without stressing yourself out – as a gift for signing up for my newsletter. I'll show you how to make vintage labels, luxurious lotion bars, lip balms, sugar scrubs, body sprays and more like a pro. Sign up for my newsletter and you'll be redirected to the download page immediately!
Sources
1. Schwarcz, Joe (2015) The Right Chemistry: Father of green chemistry tackles hair colouring
1. Andersen, Lise. Falling for The Wrong Type – Carbomer