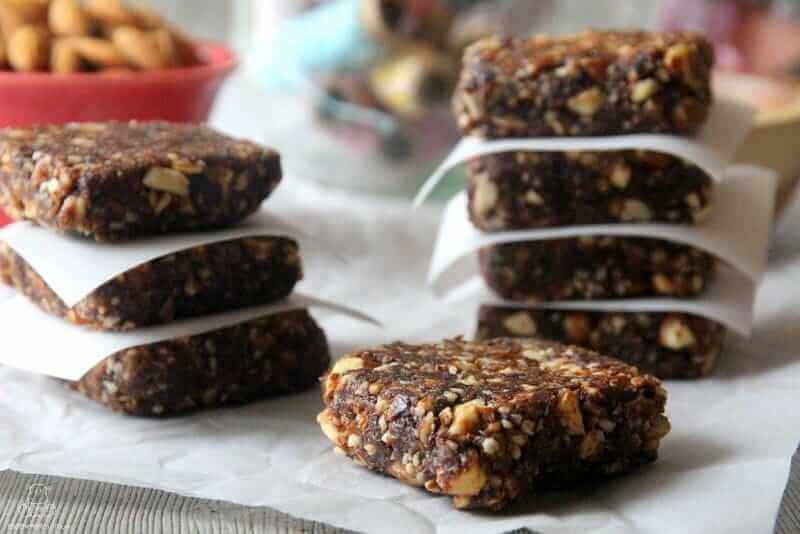 So, you've heard that focusing on experiences rather than things creates more lasting happiness, and you decided to plan a road trip, or camp in your backyard . . . or have a sleepover in your living room in a blanket fort. High five!
Fast forward a bit, and you've been in the car too long, or the littlest has requested eleventy billion potty breaks, or your flight runs late and you don't have time to grab something healthy before heading to your destination – I've been there. Hangry is a thing, y'all, and it can definitely be avoided with a little planning.
In addition to these grass-fed beef sticks and this salmon jerky, I like to pack these energy bars for errands, road trips, hiking adventures, etc. This updated recipe is more chewy than the original but still tastes very similar to Cherry Pie Larabars. They always give us just the boost we need to get past a hangry moment and make good memories. I hope you love them as much as we do!
The best things in life are the people we love, the places we've been, and the memories we've made along the way."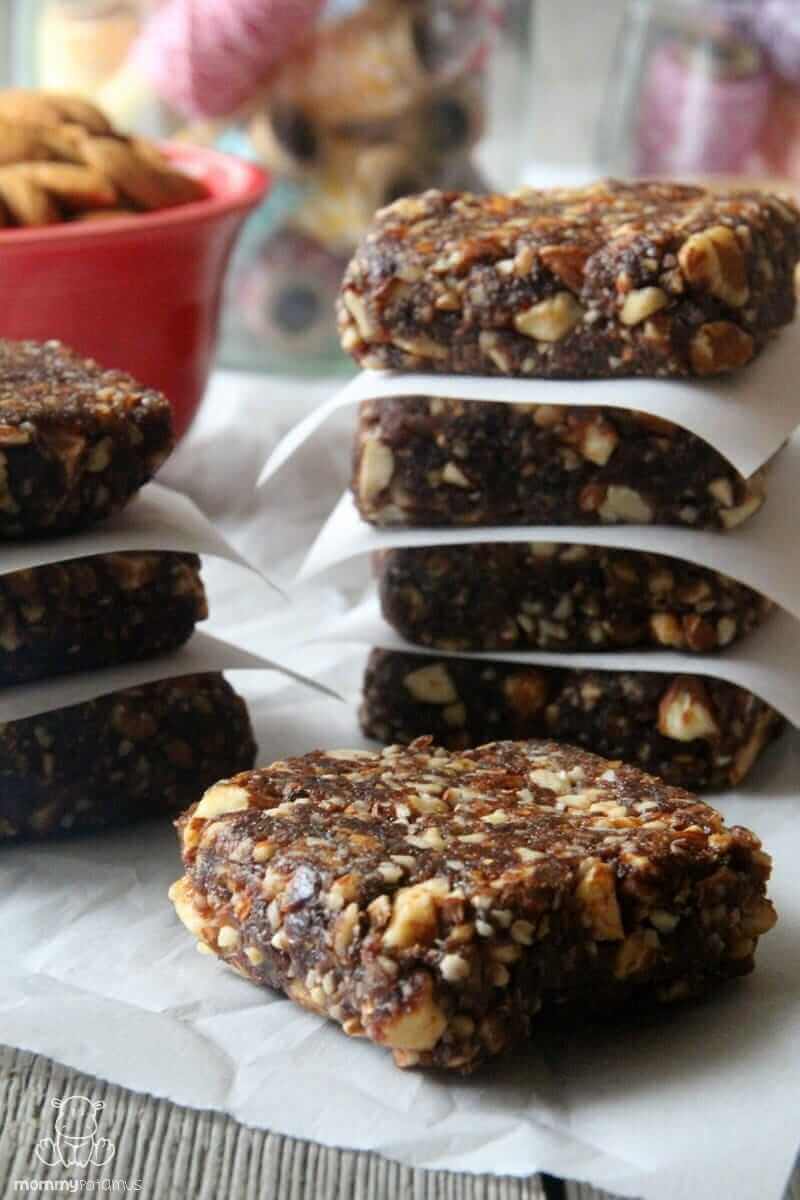 Homemade Cherry Pie Energy Bars
Makes 8 bars
Instructions
Place dates, cherries and cinnamon in a food processor and process into a paste.

Add almonds and pulse until almonds are well ground

Remove the paste from a food processor and use your hands to form into 8 bars. I sometimes form mine into little hearts because . . . wait, I don't really need a reason do I? They're cute. 🙂

Wrap tightly in wax paper and place in a sealed container. Can be kept at room temp for several days or in the fridge for several weeks.
Looking for more snack ideas?
I've put together a list of 21+ snack ideas kids love with simple recipes for things like homemade gummy snacks, paleo maple granola, maca energy bars along with some store-bought options as well.