Are achy legs waking your child up at night?
If the problem disappears like a bad dream in the morning, it could be growing pains. About 25-40% of children will suffer from growing pains at one point or another, usually between the ages of three and twelve. (source) And obviously parents suffer, too, because, um, sleep deprivation!
So what are growing pains, exactly? According to Dr Jennifer Barham-Floreani, growing pains are leg cramps/aches that occur "most often in the late afternoon or at night, and often wake the child from sleep." (source) Unlike other leg problems, they are not connected with any swelling, redness, tenderness, fever, limping, rash, loss of appetite, weakness or fatigue," and ironically they are not typically associated with periods of rapid bone growth. (source)
What Causes Growing Pains?
Though several studies have been conducted, there is not one agreed upon cause of growing pains. It's possible like a sore throat – which might be caused by too much cheering at a football game, a viral/bacterial infection, or irritated mucous membranes due to dry air – there may be more than one cause of growing pains.
Natural Remedies For Growing Pains
Below are some of the top theories about what causes growing pains, plus natural remedies supported by research.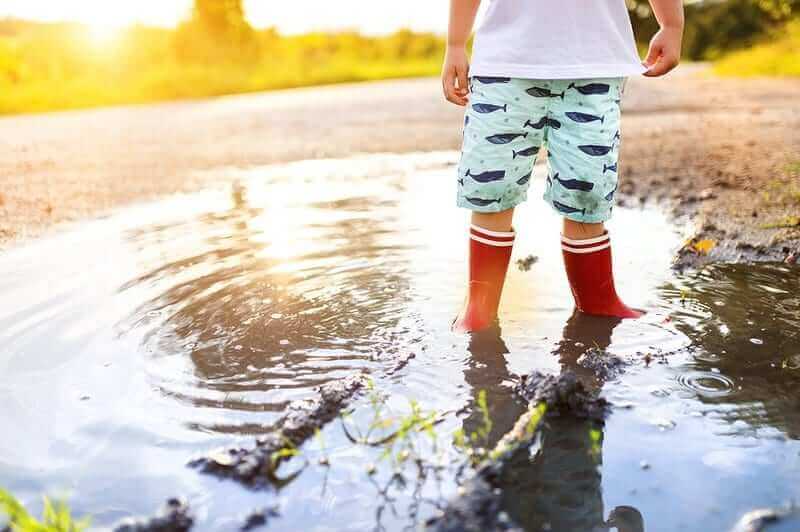 Vitamin D
In a recent study, researchers found that only 6% of children who suffered from growing pains had adequate levels of vitamin D. (source) A subsequent study examined this relationship by supplementing thirty-three children affected by growing pains with vitamin D for three months. In eight children the pain resolved completely, while others experienced a significant reduction in symptoms. (source)
One theory behind why vitamin D might help is that inadequate vitamin D leads to low bone density, which may place "abnormal pressure on sensory nerves of the bone." (source)
I am not an expert on this, but I think growing pains are probably most often related to nutritional deficiencies. Though it is not quite the same, I used to experience severe restless leg syndrome due to nutritional deficiencies. Nighttime is often when the body chooses to "build," so it makes sense that it's scrounging around for building materials at night – if it doesn't find what it needs easily it will sometimes "steal" from other areas. For me, this was what caused the discomfort, and when I supplemented with magnesium and a few other nutrients, I found that my legs were no longer restless. Read more about natural remedies for restless leg syndrome here.
How much vitamin D should children receive? Opinions vary, but you can find the Vitamin D Council's recommendations here. Because vitamin D supplements – especially isolated ones- may not have the same effect as sunshine, I prefer to obtain vitamin D through wise sun exposure (when possible) and whole food sources like cod liver oil and pastured lard rather than isolated supplements.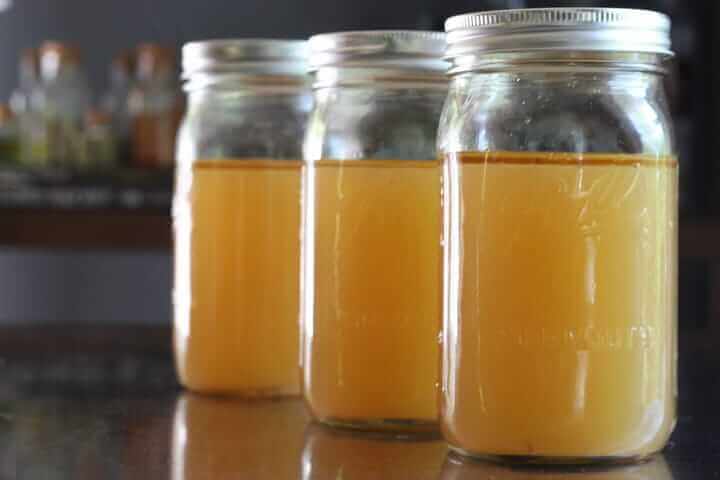 Bone Broth
Bone broth is rich in collagen, and something "many people forget about the structure of bones is that around 25-30% of the dry weight of bone is made of collagen proteins." (Schoenfeld) As mentioned above, providing our little ones with the essential building blocks needed to grow can prevent their bodies from trying to pull needed resources from other areas.
On that note, in one 1944 study (yes, 1944!), supplementing bone meal along with vitamins A and D was able to produce a "complete remission of symptoms" in all 112 children participating in the study. (source 1, source 2) Both vitamins A and D improve the body's ability to absorb the minerals needed to build healthy bones, so it makes sense that they be taken alongside mineral rich foods. I have seen a pastured bone meal supplement from one source, it is not currently available.
Fortunately, bone broth can help with this, too! Although it is not naturally rich in minerals (according to this source), adding veggie scraps to the broth significantly increases its mineral content.
If my child were experiencing growing pains, I'd make up lots of bone broth and serve it in a steaming mug every morning for breakfast, plus make sure he/she eats high quality fats including lard (which contains Vitamin D) to maximize absorption. If you're new to bone broth, here's a quick video tutorial for making it easily in a crock pot.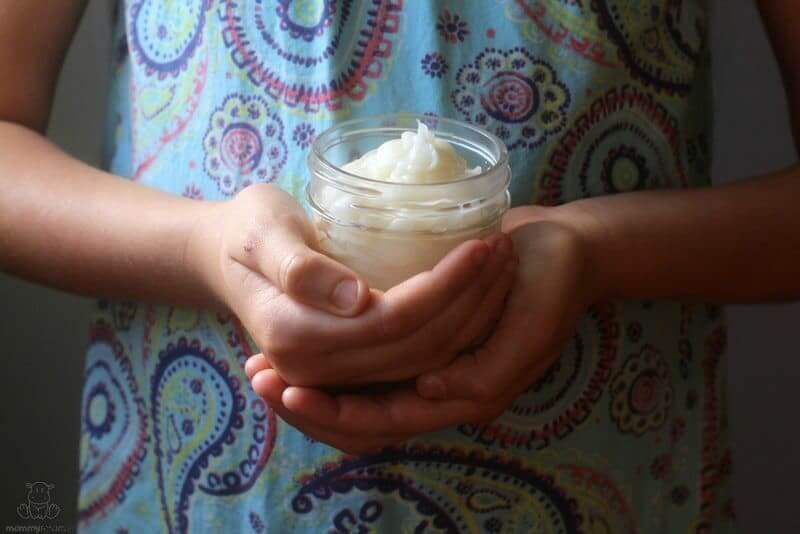 Magnesium
This is really two remedies in one. First, some studies show that growing pains occur following intense physical activity, some researchers have suggested that muscle soreness is the cause. It seems strange to me that the muscle soreness would spontaneously resolve the next morning as is suggested, but since there does often seem to be a physical activity related component I think relaxing the muscles is a great idea. (source)
Second, magnesium is an essential nutrient for building bones, and many of us don't get enough of it. Here are a few of the easiest ways to increase our levels (parents love it too because it helps with stress!)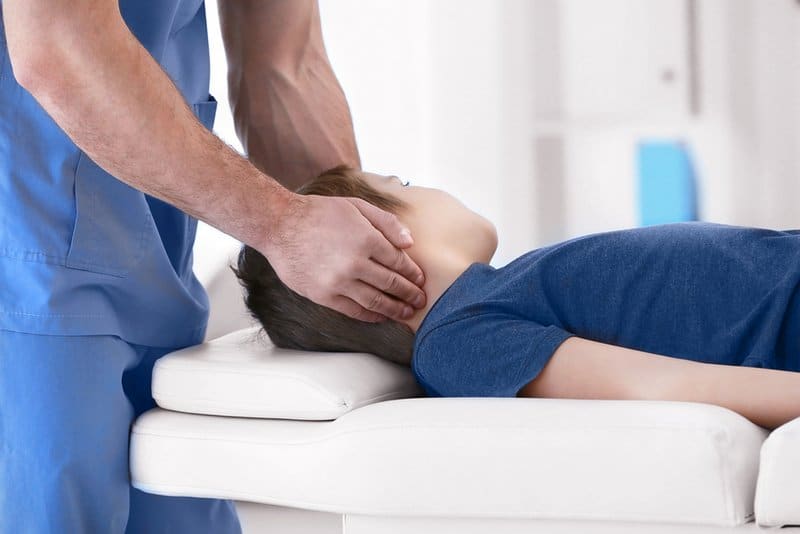 Chiropractic Care
Buckle up, because we're going to take a hard left turn now and discuss a totally different possible cause of growing pains: vertebral subluxations. (In non-geek speak, the need for a chiropractic adjustment.)
In a 2010 study, "two toddlers (a 2¾-yr-old girl and 3½-yr-old boy) were taken to the chiropractor with growing pains of several months duration. Medical care had thus far recommended offering Tylenol. In the chiropractic examination, spinal dysfunction (or vertebral subluxations) were detected in the lumbosacral spine of both children and chiropractic adjustments were made to help improve nerve function and spinal motion. After their first chiropractic adjustment, both mothers stated that their child did not wake at night with growing pains, and after completing a trial of care, both children's initial complaints fully resolved.
It is important to remember the relationship that exists between the spine, pelvis and legs. These areas of the body are like a chain; nerve, joint or muscle dysfunction in any part of this chain can affect the other parts, and the nerves that extend from the lumbosacral region of the spine transmit signals between the legs and the brain. Any interruption to these signals can impair proper functioning of the body. Both children in the study above were found to have dysfunction in this lumbosacral region." (source)
More research outside of this limited case study is needed to see if this has broader implications for more children. I highly recommend you find a qualified pediatric-trained chiropractor if you seek this type of care.
Massage And Heat
Though it doesn't necessarily address the root cause of growing pains, massage can be a wonderful comfort measure. I found it helpful for my restless leg syndrome, which is somewhat similar, after I gave up tranquilizers and began searching for a natural solution.
According to Lawrence Rosen, M.D., "Gently massaging the calves or other areas of leg pain can ease discomfort from growing pains. You can use a few drops of lavender essential oil mixed with a tablespoon of massage oil to help relax your child. Warmth, either from a heating pad or hot water bottle, can help sooth leg aches." (Treatment Alternatives For Children)
I've only found one low-EMF heating pad and it doesn't have any rave reviews, so we use a hot water bottle as needed.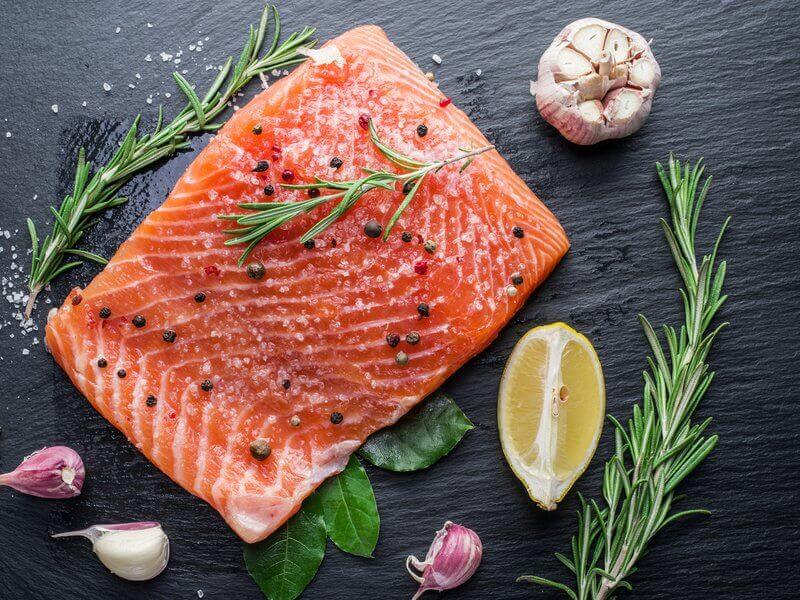 Vitamin B6
According to the Weston A. Price Foundation, growing pains may sometimes be a result of vitamin B6 deficiency. (source) This may be because vitamin B6 helps move magnesium into cells. (Suki et. al.)
Foods rich in B6 include chicken, turkey, beef, pork, salmon, tuna, bell peppers, spinach, green peas, yams, broccoli, asparagus, turnip greens, and properly prepared peanuts, sunflower seeds, cashews, hazelnuts, and lentils.
Tip: When cooking, adding something acidic like vinegar or lemon juice to B6-rich foods helps to keep more of the vitamin intact.
There are also B6 supplements that contain the bioavailable, active form: Pyridoxal 5-Phosphate (P5P). This is a brand I use often for targeted supplementation.
Some of my favorite B6 rich foods are blackened salmon with pineapple salsa, bacon-liver pate and superfood chili.
Other Dietary Changes
Some moms have reported that their children's growing pains resolved when the removed problematic ingredients from their diet. For one child it was aspartame, for another it was gluten. Though I don't know of any studies that are directly related to either of these substances, it makes sense to me that food sensitivities could play a role if they cause significant inflammation.
When To See A Doctor
According to the Mayo Clinic, you should consult "your child's doctor if you're concerned about your child's leg pain or the pain is:
Persistent
Still present in the morning
Severe enough to interfere with your child's normal activities
Located in the joints
Associated with an injury
Accompanied by other signs or symptoms, such as swelling, redness, tenderness, fever, limping, rash, loss of appetite, weakness or fatigue" (source)
What natural remedies for growing pains have you tried?
Please share what has worked for you in the comments!
This article was medically reviewed by Dr. Sheila Kilbane, MD, a board-certified pediatrician, trained in integrative medicine. As always, this is not personal medical advice and we recommend that you talk with your doctor.