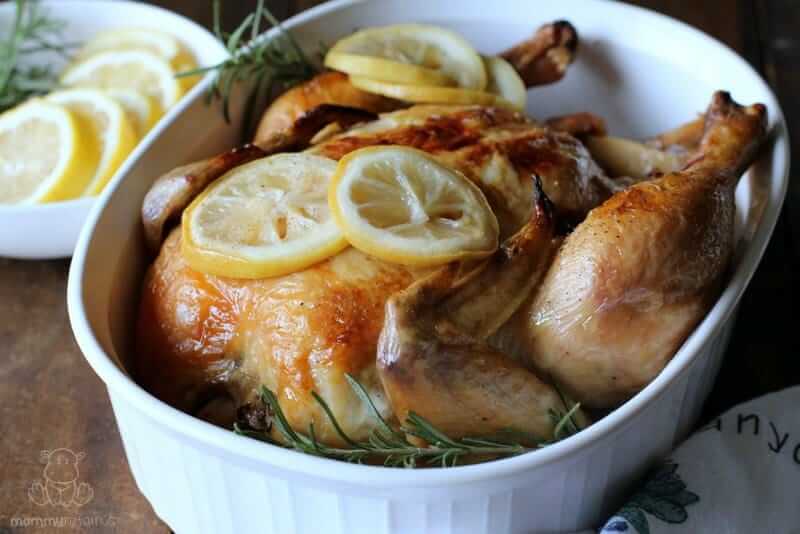 Sixteen hours <–That's all it took to get from "Mama, my tooth is wiggly!" to his first gap-toothed smile. I know they say this mama thing goes by fast, but y'all, that's FAST.
Somewhere between folding the laundry and washing dishes my kids are doing this thing called childhood, and I'm doing my best not to miss it. I've already shared with you my secret weapon for planning a week's worth of meals in just a few minutes, but somehow I forgot to mention one of our easiest staples – this slow cooker whole chicken recipe.
It's one of those dishes that can easily adapted to keep things interesting – coated in homemade barbecue sauce, sprinkled with lemon pepper seasoning or Italian seasoning, rubbed with the cajun seasoning in this recipe, or glazed with apricot jam and sea salt.
Once dinner is over you can use the leftover chicken to make sandwiches with this yummy paleo bread recipe, or shred and freeze it for a quick meal later on. (I published a guide to freezer cooking here if you're unsure about what foods freeze best.)
And of course the frame can be used to make homemade bone broth. I don't even clean my slow cooker – I just put the frame back in with water, veggies scraps and a splash of vinegar, then cook it overnight. Easy peasy!

Slow Cooker Whole Chicken Recipe
Instructions
Rinse and dry chicken.

Sprinkle with salt, pepper and any other herbs/spices desired.

Place chicken in slow cooker – no liquid needed – and cook on high for 4 hours or low for 6-7 hours. I like to place my breast-side-down so that it is as moist an juicy as possible, but either way works. The time will vary somewhat depending on the weight of the chicken, so insert a meat thermometer between the leg and the breast – it should read at least 165F.

Remove chicken from slow cooker and let it rest for about 10-15 minutes.

Optional extra step: To brown the skin, place the chicken under a broiler on high for about five minutes before serving.
Nutrition
Serving:
4
g
|
Calories:
1404
kcal
|
Protein:
121
g
|
Fat:
98
g
|
Saturated Fat:
28
g
|
Polyunsaturated Fat:
21
g
|
Monounsaturated Fat:
41
g
|
Trans Fat:
1
g
|
Cholesterol:
490
mg
|
Sodium:
457
mg
|
Potassium:
1235
mg
|
Vitamin A:
914
IU
|
Vitamin C:
10
mg
|
Calcium:
72
mg
|
Iron:
6
mg