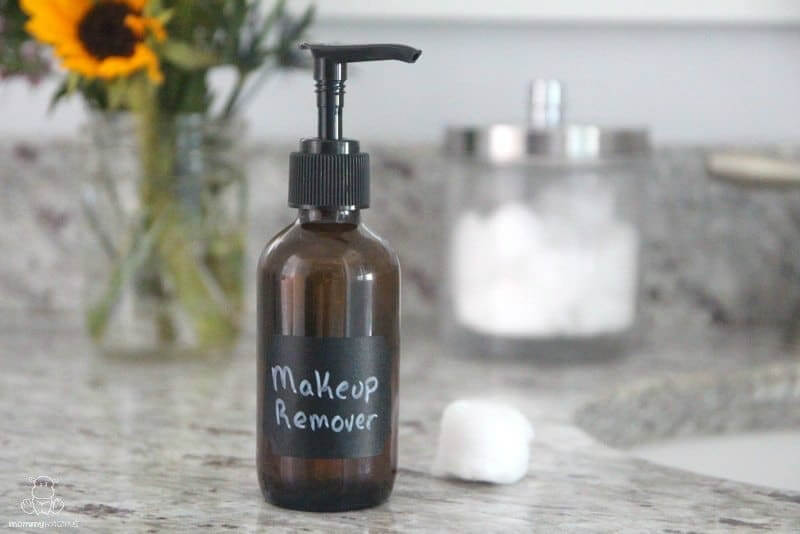 Y'all, I love my homemade honey face wash and its composition of gluconic acid and enzymes do amazing things – brighten skin, promote cell renewal, and balance pH to name a few – but it is not awesome at removing mascara.
Apparently many of you have noticed the same thing, because in the past few weeks I've received several messages like this one . . .
Ok, I'm absolutely loving how my face looks after using this . . . My problem is my eyes, though. I'm still using my regular makeup remover for my eyes because it works so well, but there's a noticeable difference between the skin above my eyelids and the rest of my face. What should I use that's gentle enough for my eyes but still gets my mascara off?" – Stacia
Well, Stacia, I'm so glad you asked.
Why avoid store-bought makeup remover?
Because many of the most popular eye makeup removers contain parabens (hormone disruptors), imidazolidinyl urea (a formaldehyde releaser), and other problematic ingredients. (EWG 1, EWG 2)
Although there are some good products out there – this one, for example – they can be pricey. Fortunately, the gentle, quick and inexpensive recipe below works just as well!
DIY Makeup Remover
This recipe fills one of these 4 ounce pump bottles.
Ingredients
To Make
Pour ingredients into a clean 4 ounce bottle.
To Use
Shake bottle, then pump the makeup remover onto a reusable soft cloth or cotton ball. Wipe across your eyes and follow with the dry side of your cloth/cotton ball.

Shelf Life
Up to one year. Store in a cool, dry place.