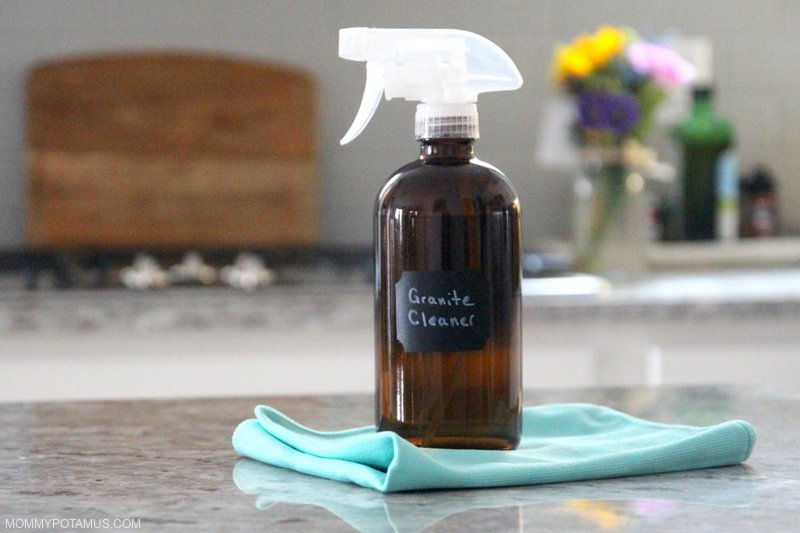 I love the bright, crisp scent of this Lemon & Lavender All-Purpose Cleaner, but vinegar is too acidic for granite and can cause etching over time. Store-bought options often contain problematic ingredients – frequently earning a rating of C or even F from the Environmental Working Group – and can cost anywhere from $7-$27 dollars.
Fortunately, we don't need them. This easy, pH neutral recipe works without leaving streaks or a filmy residue, and can still incorporate the fresh scent of lemon without acidic lemon juice. That's because essential oils, even if they are derived from citrus, are pH neutral and therefore considered safe to use.
Essential Oil Options
I love organic lemon essential oil in this recipe, but there are also a few other options that work well for cleaning. All are safe for use around children.
In addition to lemon, here are some oils that infuse a clean, uplifting citrus scent:
What To Buy When You Don't Have Time To DIY
When you're short on time, sometimes it's better to buy a pre-made option so that you can focus on other priorities. Most granite cleaners get a D or an F from the Environmental Working Group. Although this one from Eco-Me is not specifically rated by the EWG, it contains two plant-derived soaps that are rated as an A, plus aloe vera, radish root ferment (which is antimicrobial), and a food-grade preservative.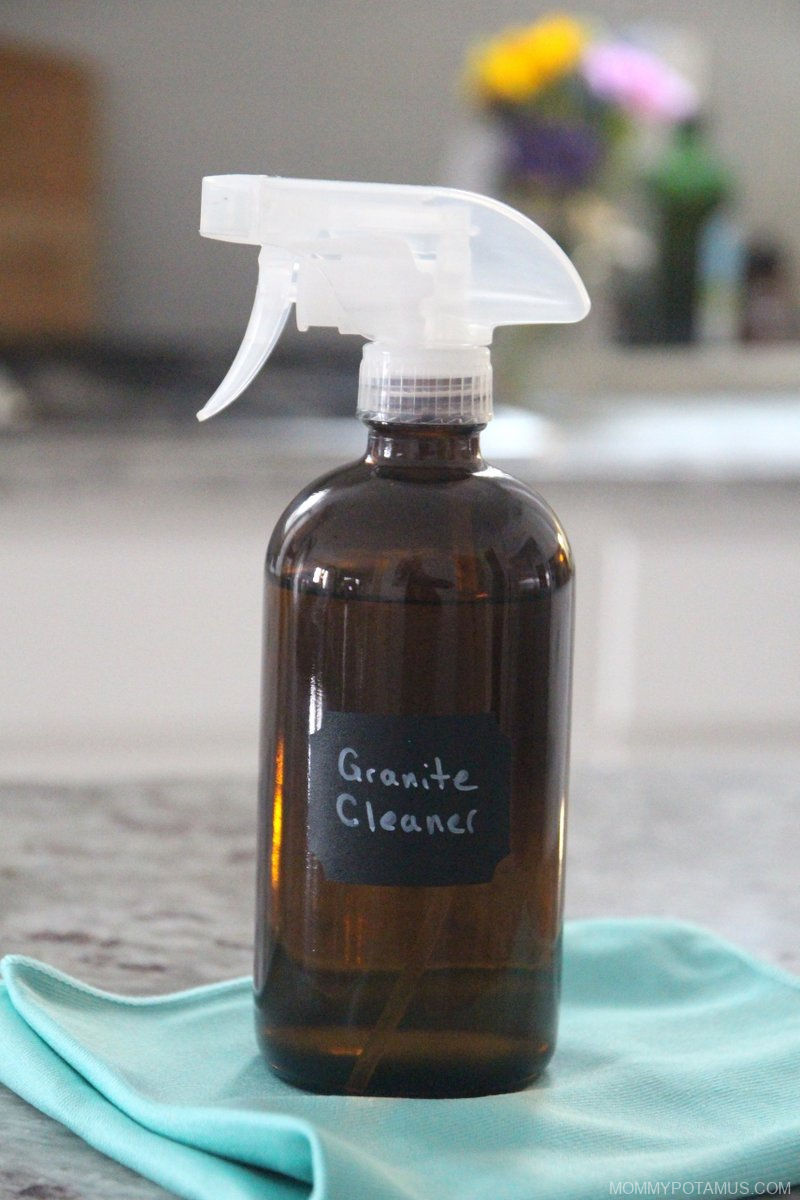 Homemade Granite Cleaner Recipe
This recipe fills one 16 ounce glass spray bottle. I recommend using it with a microfiber cloth.
Ingredients
1/3 cup rubbing alcohol or vodka
1 2/3 cups purified water
20 drops essential oil (see options above)
To Make
Add the lemon essential oil to the rubbing alcohol and stir with a fork. Pour into your spray bottle and then add the water.
To Use
Spray granite and wipe with a clean cloth.