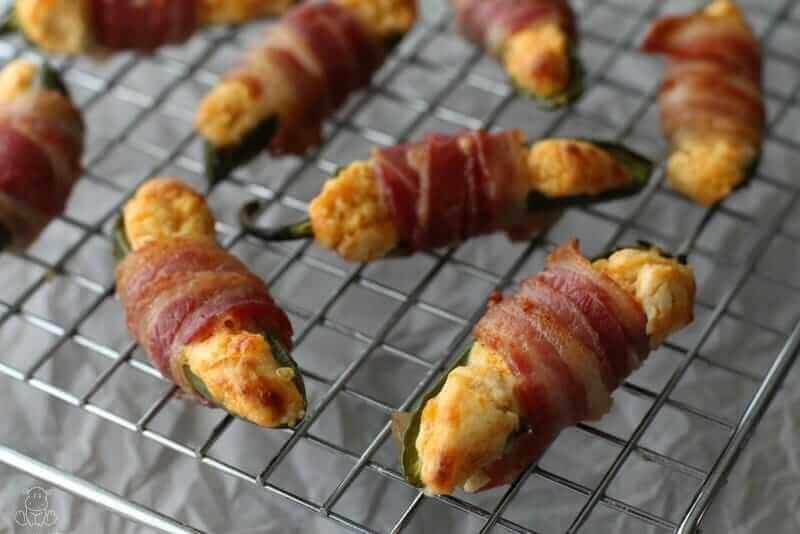 Me: When the game is on commercial I have a big ask.
Husband (hits mute): What's the ask?
Me: Will you build me a platform bed like in this photo? (Turns laptop screen around so he can see.)
My husband hits record on the t.v. and heads to the hardware store to pick up supplies. It's wasn't my birthday or our anniversary, but I had just made him a big plate of sriracha shrimp lettuce wraps from the Wellness Mama Cookbook and he loved them.
Is he an amazing husband? Absolutely. Did the sriracha shrimp tip things in my favor? I'm gonna go with yes.
Although he loves sports, my husband doesn't watch a lot of them due to work or family stuff. So when he does sit down to watch a game, I try to make it special for him with the sriracha shrimp, buffalo wings, or these jalapeno poppers. (And now I make sure to make my requests AFTER the game!)
The poppers are simple to make and perfect for parties, game days, or any day really. And if you're looking for more ideas, check out the Gluten-Free Party Foods ebook. The author, Lindsay, has a recipe for jalapeno poppers that's also delish.
Ours are very similar, only I prefer smoked paprika, a smidge of cheddar, and onion powder instead of garlic. I've made a few of the other recipes in the book and they've all been super yummy.
Oh, and if you have leftover jalapeños I recommend whipping up this easy paleo jalapeño cheddar "cornbread." It goes perfectly with homemade chili, Instant Pot chicken soup, or zesty shrimp creole.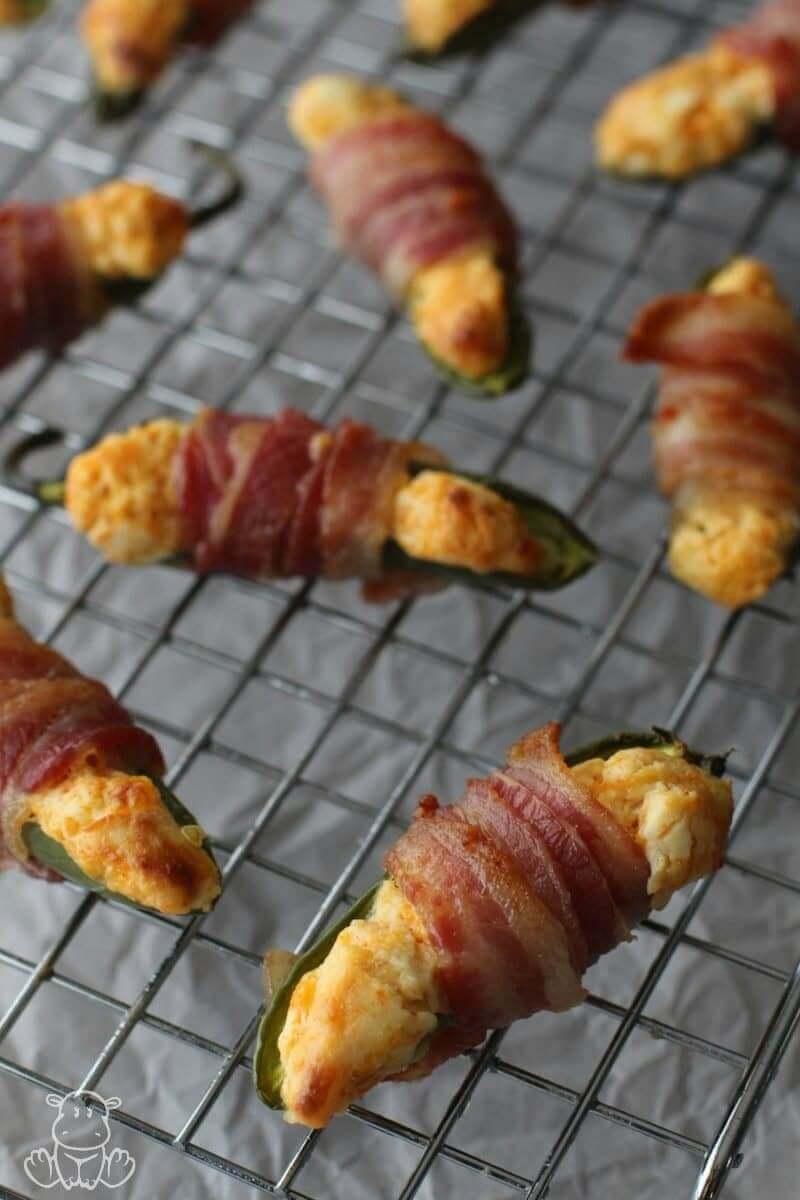 Jalapeno Poppers Recipe
Instructions
Preheat oven to 400° F.

Cut the jalapenos in half, remove the seeds, and place them on a parchment paper lined baking sheet.

In a medium bowl, use a fork to combine the cream cheese cheddar, smoked paprika and onion powder.

Divide the mixture into roughly 24 pieces, then roll between clean hands until the cheese resembles a thick noodle. Place the cheese in the jalapeno halves.

Cut the bacon strips in half and wrap them around the jalapenos. The bacon will shrink as it bakes so I overlap the bacon quite a bit so that the bacon creates a solid "strip" when it's finished baking.

Bake for 20-25 minutes.
Nutrition
Calories:
0
kcal
|
Carbohydrates:
0
g
|
Protein:
0
g
|
Fat:
0
g
|
Saturated Fat:
0
g
|
Polyunsaturated Fat:
0
g
|
Monounsaturated Fat:
0
g
|
Trans Fat:
0
g
|
Cholesterol:
0
mg
|
Sodium:
0
mg
|
Potassium:
0
mg
|
Fiber:
0
g
|
Sugar:
0
g
|
Vitamin A:
0
IU
|
Vitamin C:
0
mg
|
Calcium:
0
mg
|
Iron:
0
mg