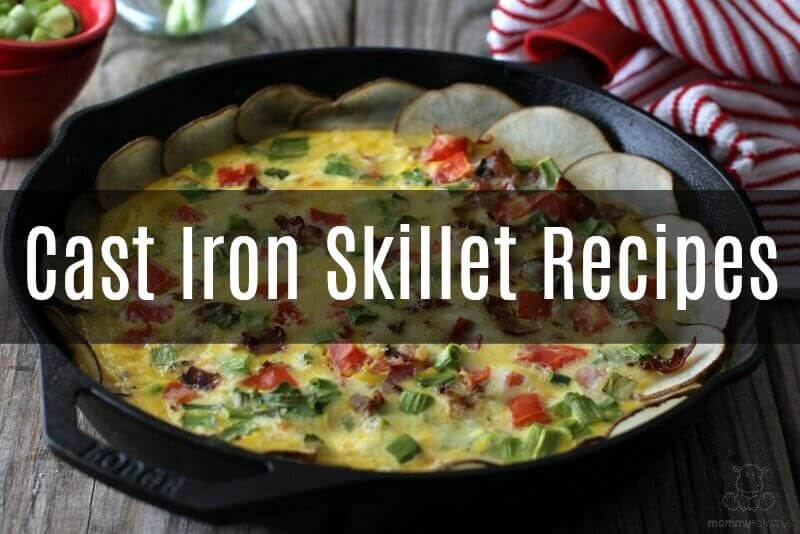 What's the price of Nonstick Nirvana? If you're using your old stash of Teflon cookware, the answer may be Teflon Toxicosis, which is what veterinarians call it when pet birds are killed by fumes from nonstick skillets. According to the Environmental Working Group:
When the cookware heats to more than 500 degrees, the coatings begin to break down; when temperatures climb to more than 660 degrees, the chemicals significantly decompose, emitting highly toxic fumes that are deadly to birds. Although they are imperceptible to humans at low levels, the fumes float into and through the lungs of birds, which die of scorched lungs and ruptured blood vessels.
If you're thinking you need to ditch your nonstick stash pronto but don't want to give up your perfect omelettes, don't worry. Seasoned cast iron skillets work beautifully as an alternative to Teflon. You'll wonder why you waited so long to make the switch!
Of course, they're useful for a lot more than just making eggs. If you're new to cooking with cast iron, here are some ideas to get you started . . .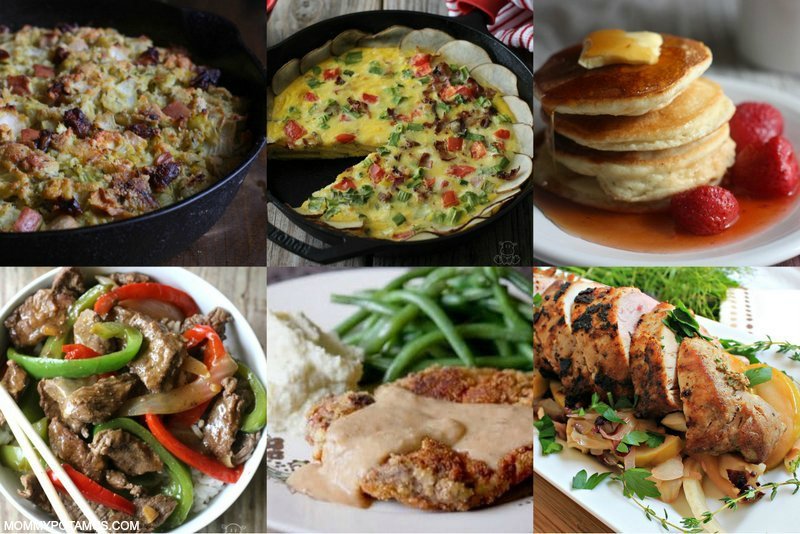 Cast Iron Skillet Recipes
Important note: Cooking acidic foods like tomato sauce or citrus glazes in cast iron is not recommended because it can strip the seasoning from the pan and cause excess iron to transfer to the food. With that in mind, here are some cast iron skillet recipes we love . . .
Gluten-Free Stuffing – This sage & apple gluten-free stuffing recipe makes a delicious holiday alternative to traditional bread-based dishes.
Easy Quiche Recipe – This recipe can be made in a cast iron skillet from start to finish, which means there's only one pan to clean.
Almond Flour Pancakes – These pancakes are simple enough for busy weekday mornings, but they're great for a leisurely Saturday brunch, too.
Pepper Steak Recipe – I used to love ordering takeout, but gave it up a long time ago after having several reactions to the additives some restaurants use. This recipe for one of my old favorites is super simple to make with 100% real food ingredients. And it's kid-approved, of course!
Gluten-Free Chicken Fried Steak Recipe – This dish is a great big southern hug with country-style gravy on top.
Pork Tenderloin Recipe With Apple, Thyme and Mustard – This rubbed pork tenderloin is delicious enough to serve for company, yet it's quick and easy enough to prepare for any weeknight meal.