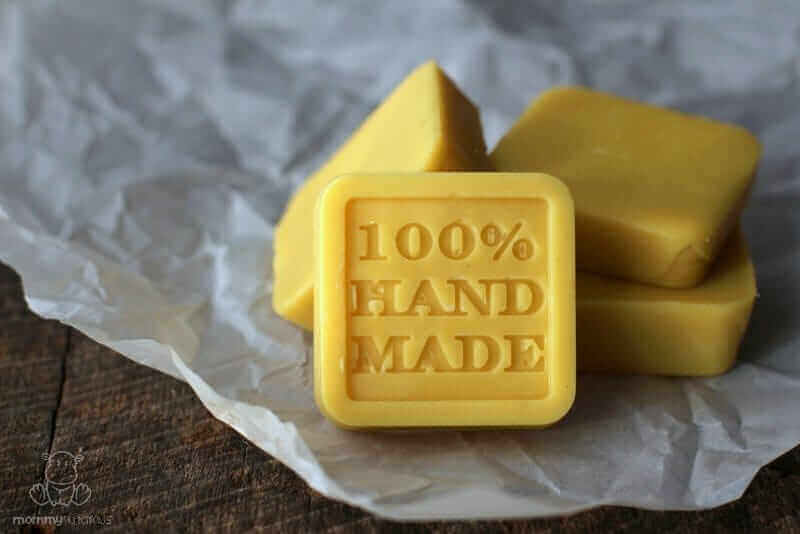 If you're lucky enough to know a local beekeeper, you may be able to pick up some raw, honey-scented beeswax with for a good price. However, before you get started on making homemade beeswax candles, lotion bars, reusable food wrap, food-grade crayons, calendula salve, homemade lotion or another project, be aware that unfiltered beeswax comes with bits of propolis and other debris that needs to be removed before it is used.
Several of you have asked how to do that recently, so I've put together a quick tutorial for you. Here's how to make your beeswax "project ready."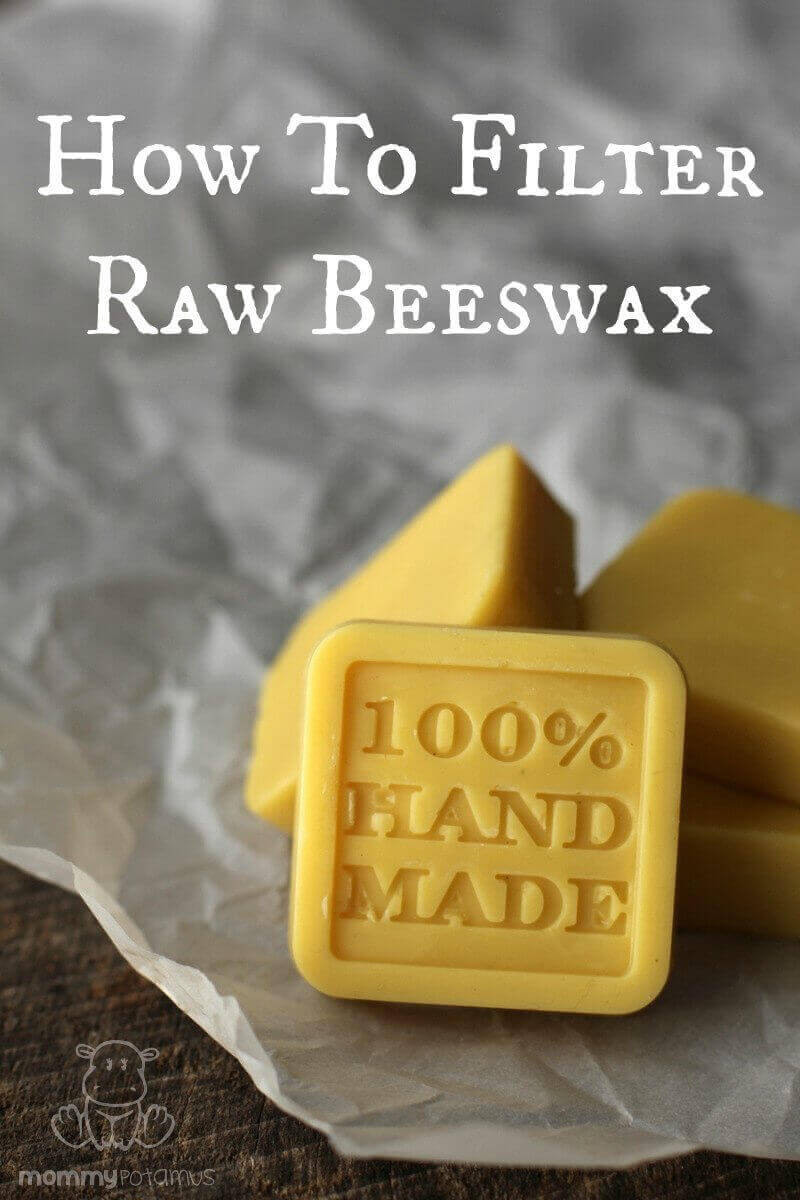 How To Filter Beeswax For Candle Making & Other Projects
Supplies you'll need:
double boiler
tightly woven old t-shirt or pillowcase
parchment paper
large stainless steel or heat-proof bowl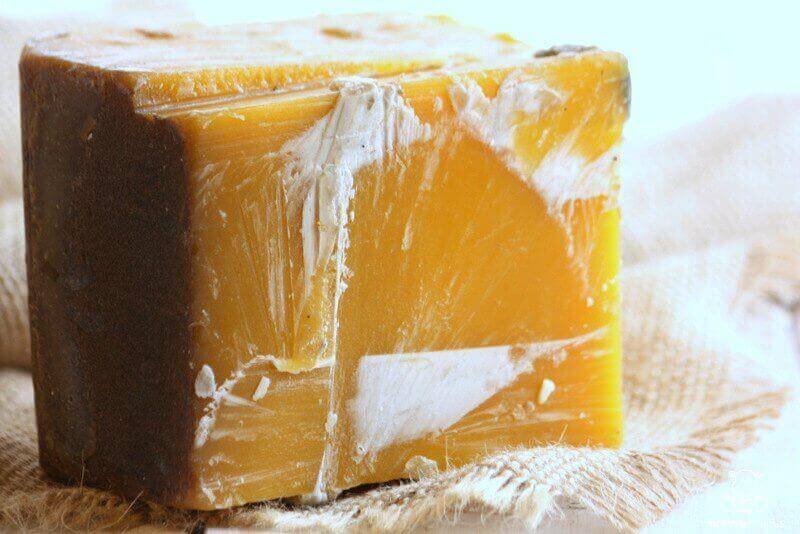 Step 1: Melt the beeswax in a double boiler. If you don't have a double boiler you can use a stainless steel bowl set inside a pot of boiling water.
Step 2: Line your bowl with a tightly woven old t-shirt or pillowcase. If desired, you can line the bottom of the bowl with parchment paper so that serves as a "mold" for the wax to harden in. Pour the hot wax over the fabric, then gently lift the fabric out of the bowl to remove the propolis and other debris – make sure to hold it over the bowl until it has stopped dripping
If you're using the bowl as your mold, when the beeswax is solid simply pop it out and remove the parchment paper.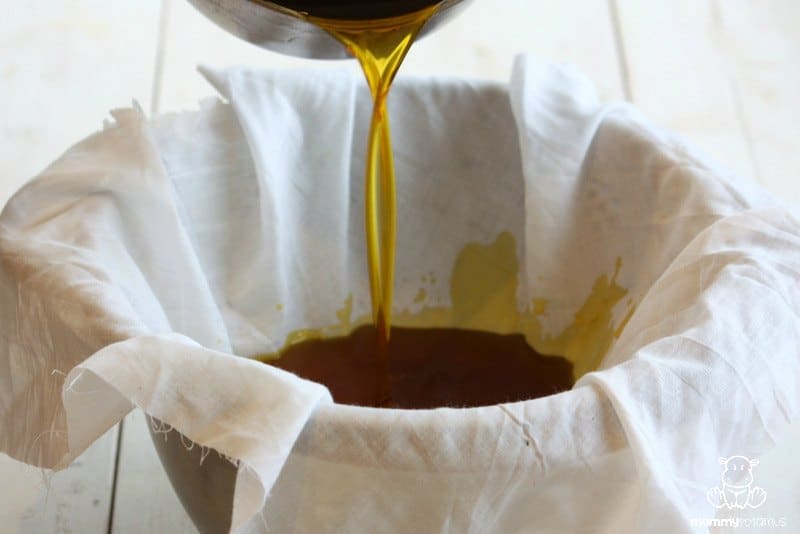 Another option is to pour the melted beeswax into silicone molds after you've filtered it. I used these square molds that say 100% handmade.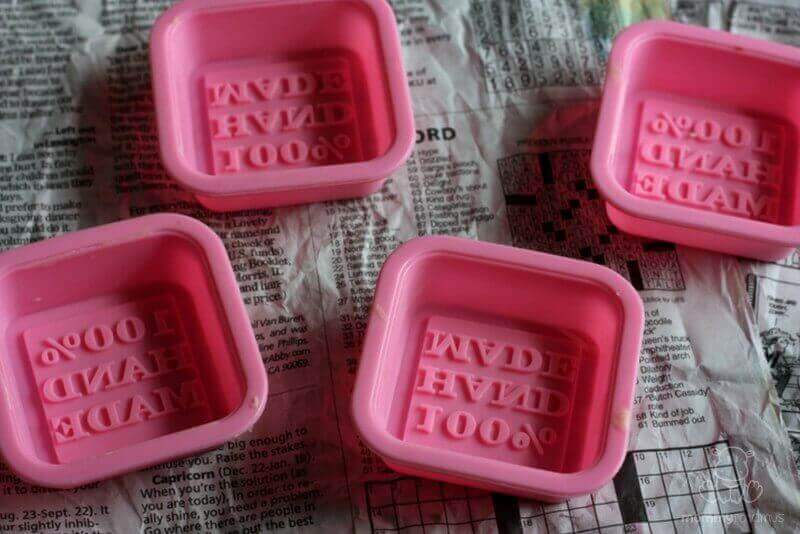 Cleanup Tip:
Beeswax is usually difficult to remove from the bowl it was melted in, but I've learned a little trick that I want to pass along. I preheat my oven to 200F, then turn it off and place the bowl inside. Within a few minutes the wax is completely melted, making it easy to wipe away with paper towels. After that, I just scrub with soap and water as usual.