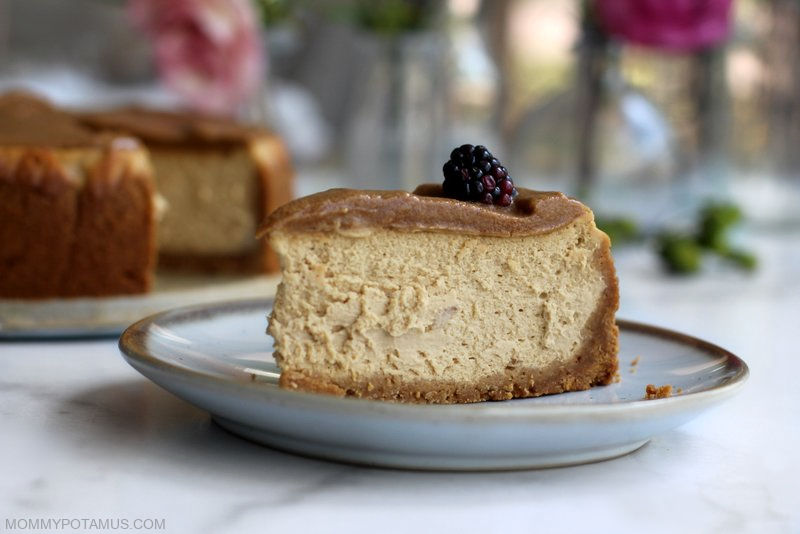 In my house, there have been birthday cookie dough ice cream sandwiches, creme brulee, key lime pie and even fudgy brownies. Birthday cakes . . . not so much, at least not very often. This year we got a little closer to something traditional – my son Micah requested a rich and creamy caramel cheesecake. I mean, at least cake is in the word.
He's a planner, so I had lots of advance notice and have been working on this recipe for months. It's topped with a buttery salted caramel sauce that melds perfectly with the New York-style filling and graham cracker crust. Like all our favorite desserts, it's gluten and refined sugar-free . . . but seriously no one can tell, it's that good.
Before we dive into the recipe, here are a few quick tips to ensure a luxurious, smooth texture every time:
Use room temperature eggs, cream cheese and sour cream – this is the secret to avoiding lumpy cheesecake batter.
Always use full fat ingredients to create a rich, decadent texture.
Don't over-whip the filling – mixing it too long will incorporate excess air that can cause the cheesecake to sink in the middle as it cools.
Also, you may notice that I skipped the water bath in this recipe. It's usually used to keep the cheesecake from cracking, but I've found that baking at a lower temperature for a little longer achieves the same goal with a lot less hassle.
Of course, even if your cheesecake does crack, it will be covered with caramel and no one will know, but now you know for all your cheesecake baking endeavors. 🙂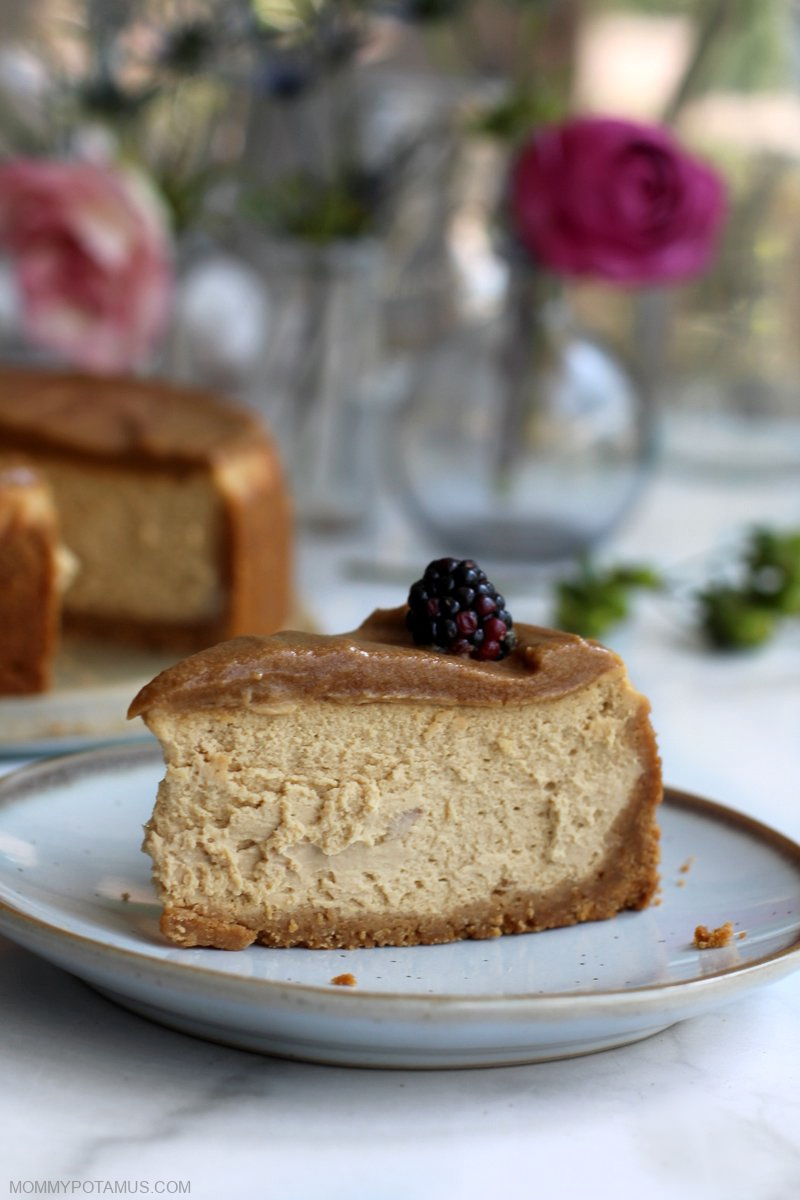 Gluten-Free Salted Caramel Cheesecake Recipe
This gluten-free cheesecake is topped with a salted caramel sauce that melds perfectly with the New York-style filling and graham cracker crust.
Ingredients
Gluten-Free Graham Cracker Crust
Salted Caramel Sauce Ingredients
Optional Toppings
berries or chopped pecans
Instructions
To Make The Crust
Preheat your oven to 350F.

Line the bottom and sides of a springform pan with parchment paper.

Break the graham crackers into large pieces and place them in a food processor. Sprinkle the butter pieces over the crackers and pulse until well-combined. The graham crackers will first grind into a flour-like consistency and then form a crumb-like texture as they mix with the butter.

Set aside 1 1/2 cups of crumbles. Sprinkle the remaining graham cracker crumbs evenly over the bottom of the springform pan and press them into place with your hands.

Take the remaining crumbs and place them in an even circle along the inside wall of the pan form. Press them upwards against the form wall, creating a vertical crust edge all around. 
To Make The Filling
Add the cream cheese and coconut sugar to a large mixing bowl or stand mixer. Using a handheld electric mixer or your stand mixer, beat on high for 1-2 minutes and then scrape down the sides of the bowl toward the bottom. Mix one more minute until everything is well combined.

Add one egg and beat until combined, then repeat the process with the three remaining eggs.

Add the sour cream, lemon juice, tapioca starch and vanilla and mix again until everything is combined. It's best not to overmix because that can introduce pockets of air that will cause the cheesecake to deflate as it cools.

Pour the mixture into the prepared springform pan and place in the preheated oven. Turn the temperature down to 300F as soon as it's in and bake for one hour.

While the cheesecake is baking, make the caramel using the instructions below.

When the cheesecake has baked for one hour, turn off the oven and leave it in the oven for one more hour with the door closed. After an hour, remove the cheesecake from the oven and let it cool to room temperature. Place in the fridge for at least 4-5 hours (or overnight) to firm up.
To Make The Caramel Sauce
Add the cream, coconut sugar, and butter to a medium pot. Bring to a boil and then reduce heat to medium.

Simmer on medium for 15 minutes, whisking often. Reduce heat to low and simmer for another 15 minutes, whisking occasionally.

Remove pot from heat and stir in the salt and vanilla. Pour the caramel in a jar and store in the fridge until you're ready to serve.
To Serve
When you're ready to serve, scoop the caramel sauce into a medium saucepan and heat on low until it is just barely warm enough to pour. Remove the cheesecake from the fridge and pour the caramel on top.

Cut into slices and serve.
Notes
Time estimate does not include chilling time. Nutritional values are estimates.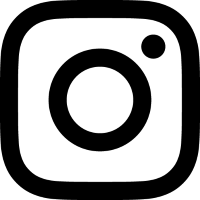 Tried this recipe?
Mention @mommypotamus or tag #mommypotamus!
Nutrition
Serving:
1
slice
|
Calories:
593
kcal
|
Carbohydrates:
58
g
|
Protein:
17
g
|
Fat:
34
g
|
Saturated Fat:
20
g
|
Polyunsaturated Fat:
2
g
|
Monounsaturated Fat:
8
g
|
Trans Fat:
1
g
|
Cholesterol:
152
mg
|
Sodium:
826
mg
|
Potassium:
405
mg
|
Fiber:
1
g
|
Sugar:
31
g
|
Vitamin A:
1201
IU
|
Vitamin C:
2
mg
|
Calcium:
345
mg
|
Iron:
1
mg
More Gluten-Free Dessert Recipes To Try
Fudgy Brownies – Rich and chewy, these gluten-free brownies are one of my favorite recipes from the Meals Made Simple Cookbook by Danielle Walker.
Chocolate Chip Cookie Dough Fudge – The browned butter in this cookie dough freezer fudge adds a light toffee flavor that kind of makes me want to eat the whole batch. I don't, but that's only because everyone in our house loves it so much I never get the chance.
Caramel Apples – In this recipe, sweet caramel is wrapped around crisp, tart apples. It can be served plain or rolled in chopped nuts, coconut shreds or even chocolate.
Dairy-Free, Gluten-Free Chocolate Cheesecake – This recipe from The Paleo Running Momma includes a chocolate cookie crust and an optional cherry topping.
Want more delicious, easy recipes?
No problem, I've created a free ebook for you – 35+ Gluten-Free Desserts – as a gift for signing up for my newsletter. Every Sunday you'll get recipes, actionable health tips, and highly-vetted product recommendations delivered fresh to your inbox.
Sign up using the form below.