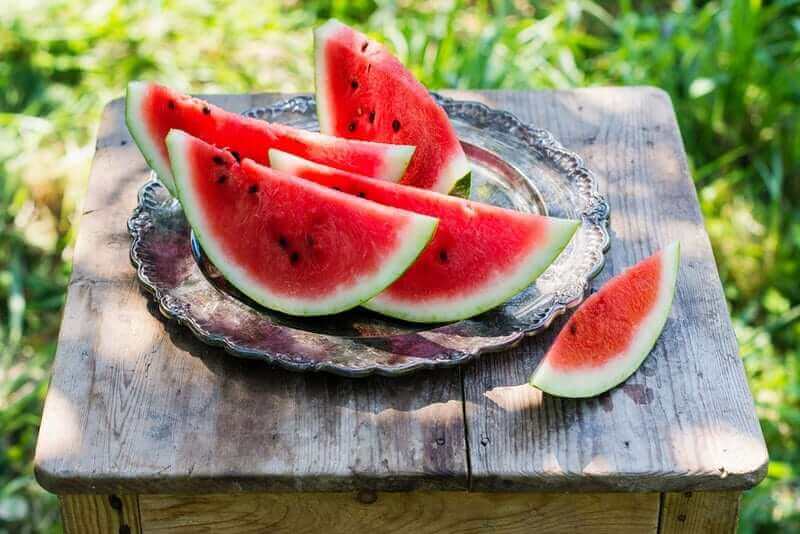 Have you resigned yourself to those sad little imposters we call bunless burgers? Do you secretly want to throw spitballs at the ice cream truck driver when he drives by? Do you dread going to family cookouts because you'll be drowning in a sea of food that's off limits? Well then, this post is for you!
Today I'm sharing my absolute favorite recipes for summer feasting: pulled pork, "potato salad" that tastes legit, baked beans, slaw, chocolate pudding, ice cream, margabuchas and more! Shall we get started?
First up are these grain-free hamburger buns from Danielle of Against All Grain . I'm planning to serve them with old-fashioned bacon burgers this weekend. Because seriously, who has a cookout without burgers?
Pork Carnitas With Tomatillo Salsa
For those of you who like a little more variety, these instant pot carnitas are the way to go!
We use these easy gluten-free tortillas instead of corn tortillas. They're great for breakfast burritos the next day, too!
Grain-Free Pigs in a Blanket
Oh. my. goodness. Throw a little cheese in the mix and I am on cloud nine. Oh oh, and some jalapeno, too!
Or for an easy peasy alternative, try bacon-wrapped dates!
Jalapeno Popper Dip (GAPS-Friendly)
This one takes a little planning since you have to make your own cottage cheese, but YUM! Not that I'm really surprised considering the recipe calls for almost an entire stick of butter. 🙂 Check out the recipe here.
Bacon "Potato Salad"
My friend Whitt recently gave me a sign that says "Bacon makes everything better " And she's right!
Bacon definitely makes this recipe a success. To make it GAPS-legal just replace the potatoes with lightly steamed cauliflower (they should be cooked but not too soft). Seriously, try it. We use cauliflower for mashed fauxtatoes all the time – the texture is a little different but the flavor is spot on!
(Pssst! If this is your first time to make mayo this tutorial might help)
Baked Beans
Need to bring a dish for lots of folks? Baked beans are inexpensive and oh-so-yummy! This GAPS-style version from Cheeseslave uses date sugar and there are conflicting reports on whether that's "legal," so we're going to use honey instead.
Is Your Mouth Watering Yet? Let's Talk Condiments!
There can be no talk of grassfed burgers without lacto-fermented ketchup, thick and creamy mayo and honey-dill mustard (watch out, it bites! A little goes a long way!). And of course if you're going to make potato salad you'll need some old-fashioned pickle relish. Bubbies makes a GAP-legal option or you can make your own with this recipe. Jenny over at Nourished Kitchen has a BBQ sauce that is not technically GAPS legal, but I think we just might live a little and whip some up (subbing honey for cane sugar but leaving the molasses in!) Now that we've got that covered lets talk slaw!
Broccoli Grape Slaw
My friend Whitt brought this to me after Micah was born and it was an instant favorite.
Your littles will beg for it.
Seriously.
Spicy Carrot Salad
This one is destined to be another family favorite, but don't take my word for it!
"This salad is so good! We just made it for a bridal shower, my whole family loves it, Jack loves it, and we are going to modify it for fermentation. So delicious!" ~ Zeffie

"Oh YUM! We had this with dinner tonight. I will be making it again. Even hard-to-please DH liked it. Thank you!" ~ Coreen
And now . . . . dessert!
Grain-Free "Oatmeal" Creme Pie Cookies
LOVE these Little Debbie knockoffs from The Urban Poser. They taste even better than they look! Find the recipe here.
Dairy-Free Chocolate Pudding
If you're looking for something on the simpler side, check out this decadent pudding from Real Food Forager. Thick and creamy with a silky finish, and your guests will never guess the secret ingredient!
(Note: Jill says to chill for at least two hours. I've found that the flavors meld even better overnight in the fridge)
Yellow Coconut Cake With Cocoa Buttercream
Kendahl over at Our Nourishing Roots has really outdone herself with this absolutely sumptuous coconut flour cake.
I'm making it Americana-style this weekend with vanilla frosting and red and blue berries on top!
And What Goes With Cake?
Ice cream, of course! So what's you're style: coconut milk vanilla ice cream or chocolate?
Either way, you're bound to have some happy campers following you from the freezer to the picnic table. 🙂
Peanut Butter Brownies
Quick, easy and deeply satisfying, these brownies are definitely getting made this weekend! If you want to make your own coconut cream check out this tutorial.
Want to try it all? Why not share these recipes with your friends and then meet up at the park?!?!? Happy Feasting!